Dear international readers, welcome to our blog. Please use the translate button in the right top corner of this page to have this post translated in the language of your choice.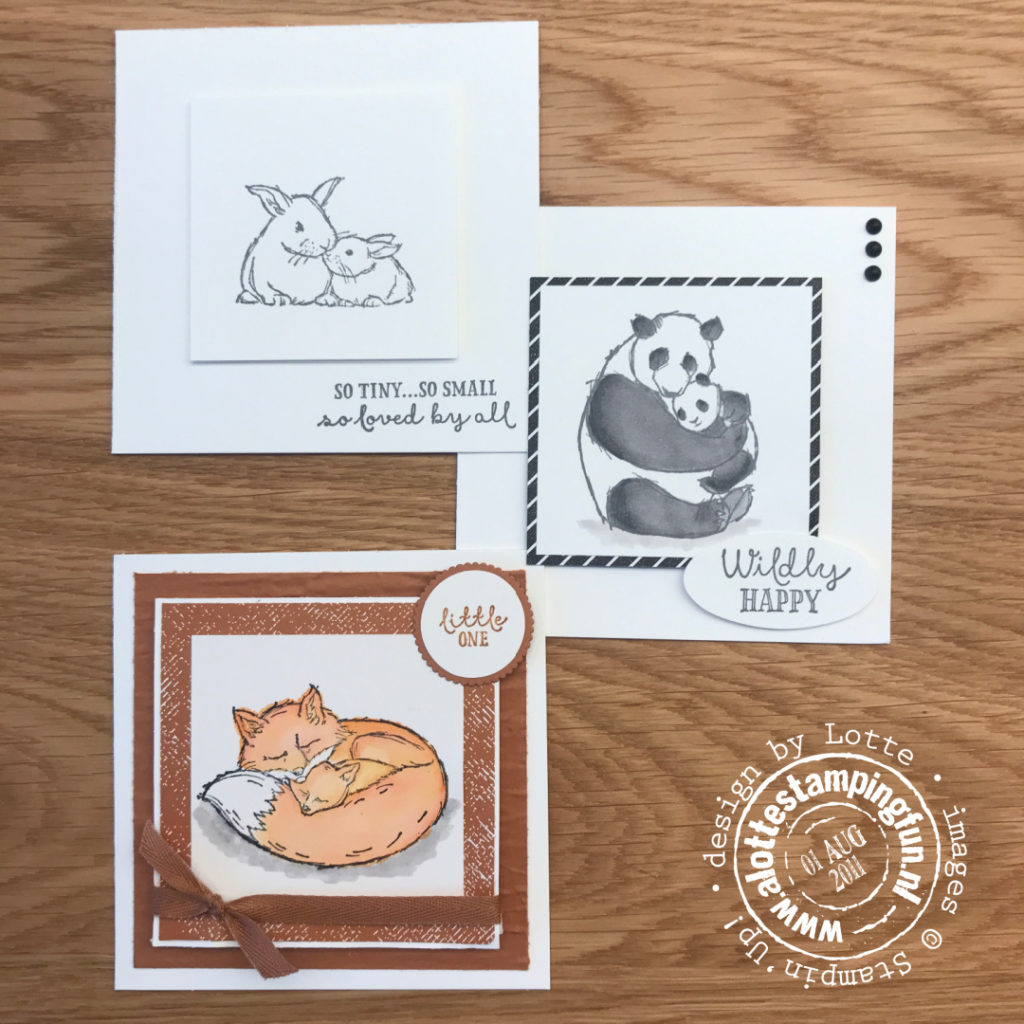 Ook voor deze prachtige stempelset Wildly Happy nog een pleidooi voordat hij met pensioen gaat. Een set uitermate geschikt voor iedereen. Of je nu een startende stempelaar bent of een "oude rot" Je maakt er de leukste kaartjes mee voor nieuwe wereldburgers.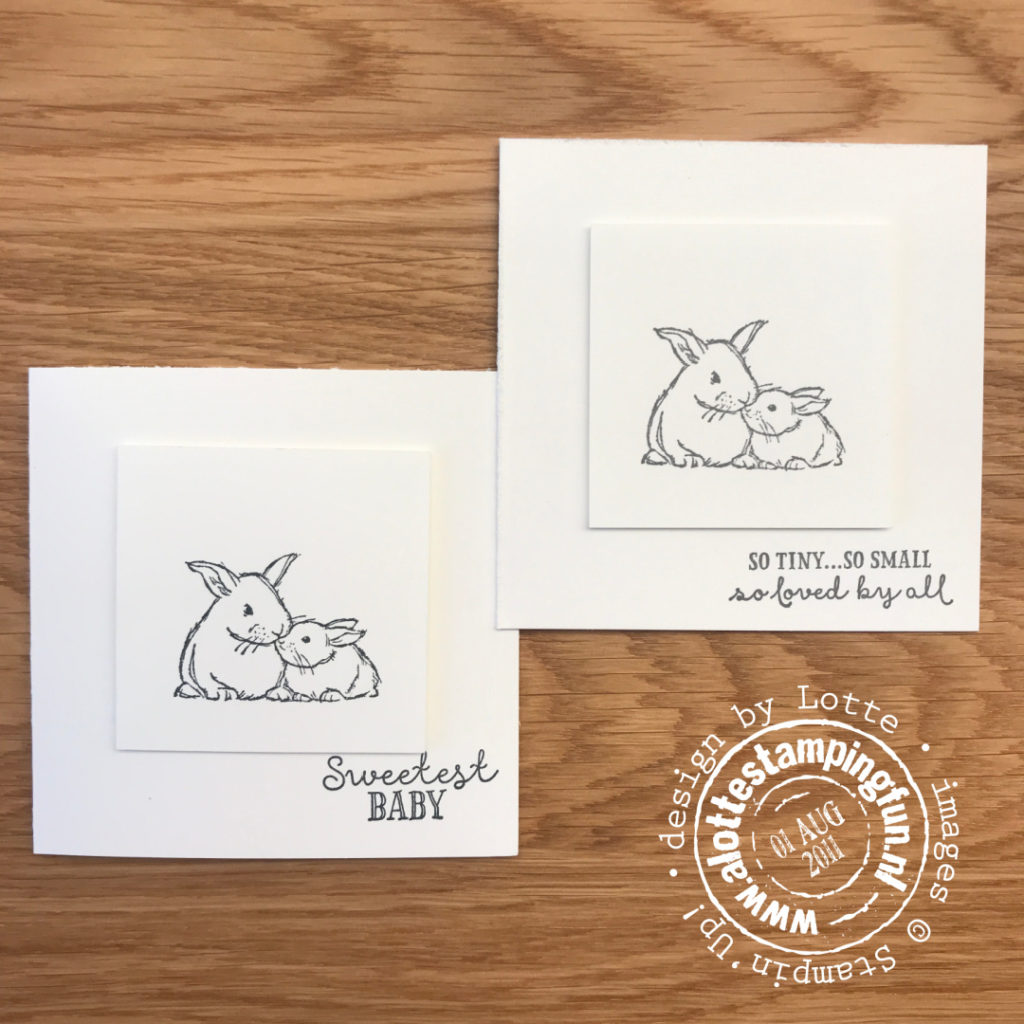 Een voorbeeld van Simple Stamping – De lijntekening gestempeld op een stukje Basic White en een tekst erbij – klaar is Kees. Zie je trouwens het subtiele verschil tussen de Memento Basic Black variant (links) en Basic Gray variant (rechts)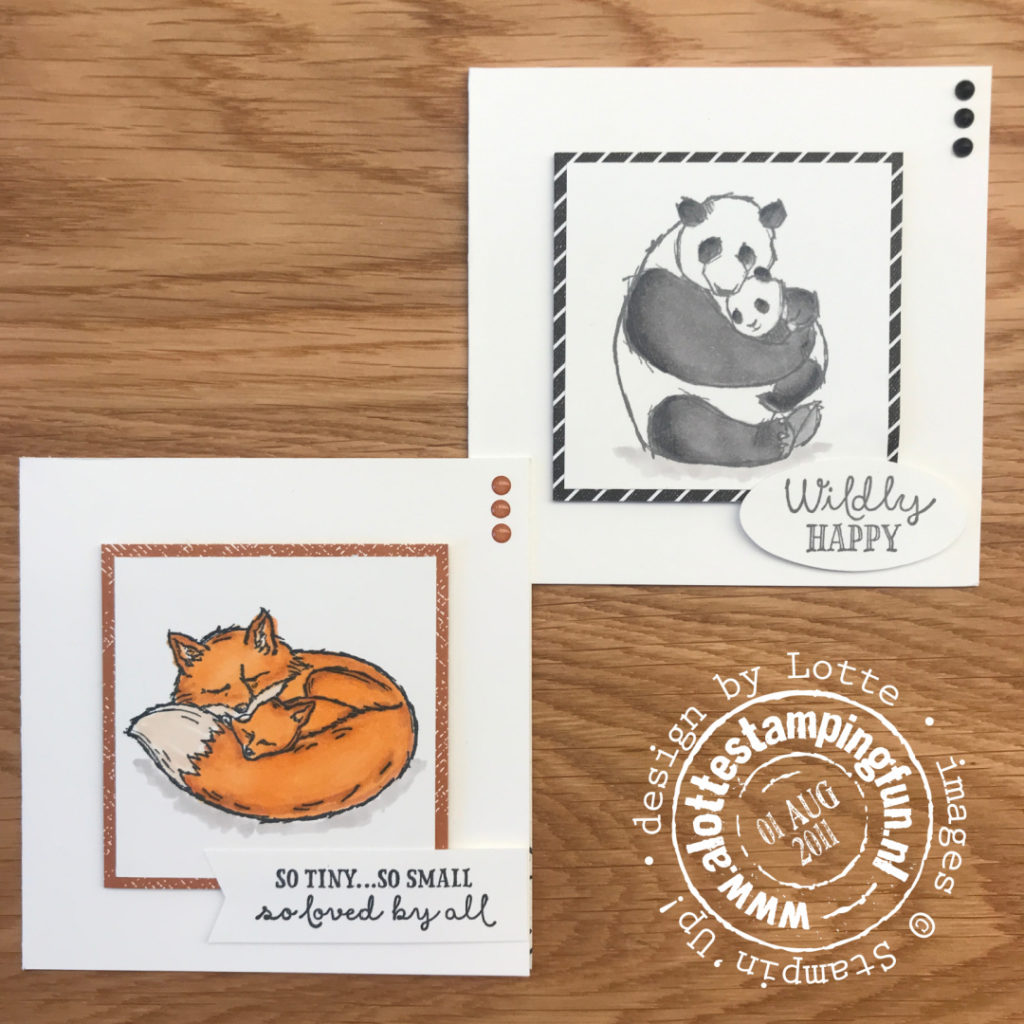 Maar natuurlijk lenen de prachtige tekeningen zich ook voor het inkleuren met Stampin' Blends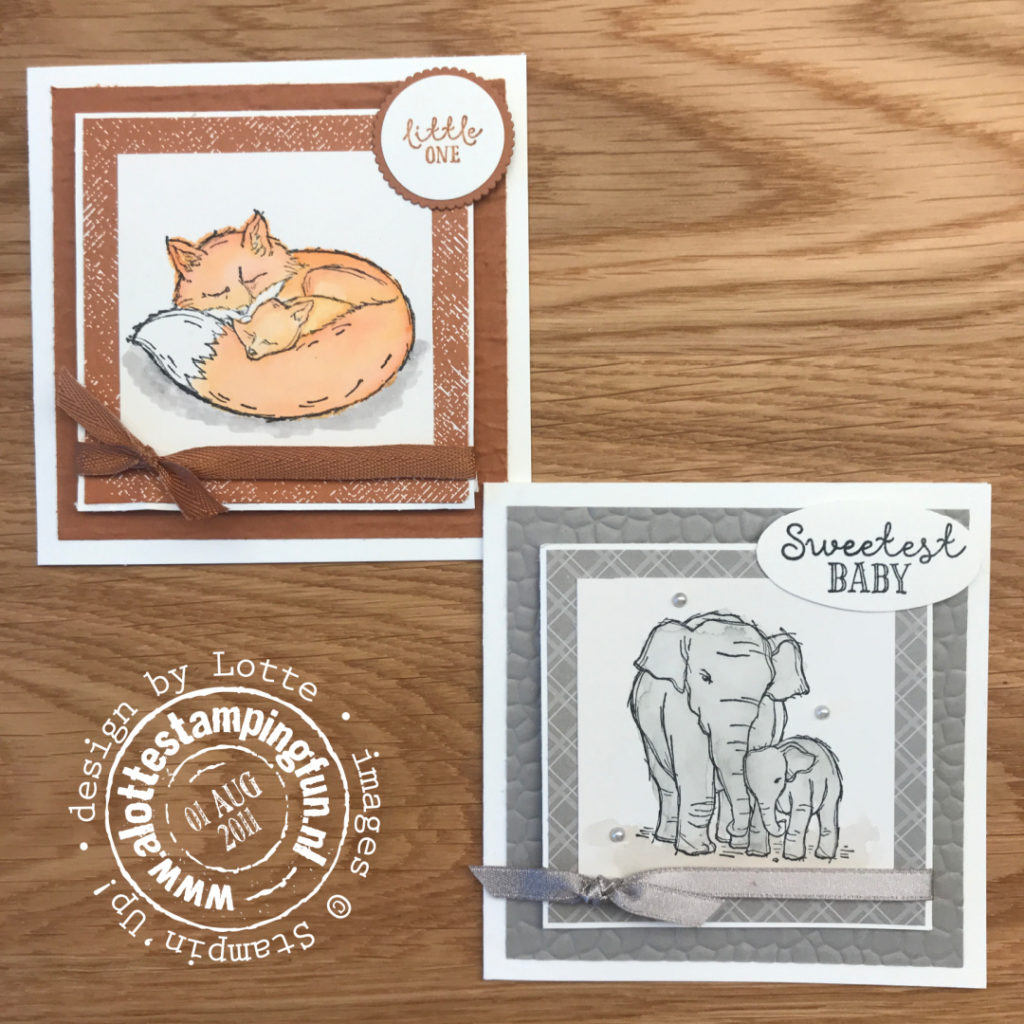 Of ga lekker aan de slag met de Water pencils en inkt.
Afmetingen
Basiskaarten: 21 x 10,5 cm – 21 cm zijde rillen op 10,5 cm
stempelmatje: 6,5 x 6,5 cm
De andere matjes zijn steeds een aantal mm groter gesneden
Werkwijze
Nieuwsgierig geworden naar hoe je deze kaarten maakt? Klik dan hier of op onderstaande afbeelding om naar de Youtube video van de Facebook live te gaan.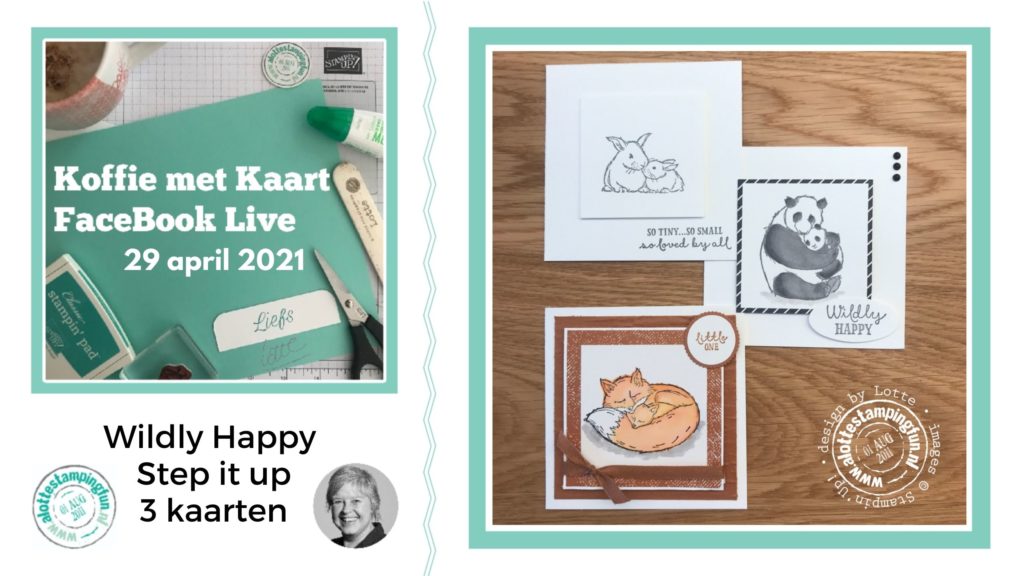 Iets bestellen?
Alle materialen die zijn gebruikt, staan onderaan dit blog vermeld. Mocht je iets in je voorraad missen of een aanvulling willen, wij verzorgen graag je bestelling. Stuur ons een email (lotte@alottestampingfun.nl) met je wensen en dan komt het dik voor elkaar.
Lieve groetjes van

Dit zijn de producten die we voor dit project hebben gebruikt:
Product List

En deze producten gebruiken we altijd:
Product List