Dear international readers, welcome to our blog. Please use the translate button in the right top corner of this page to have this post translated in the language of your choice.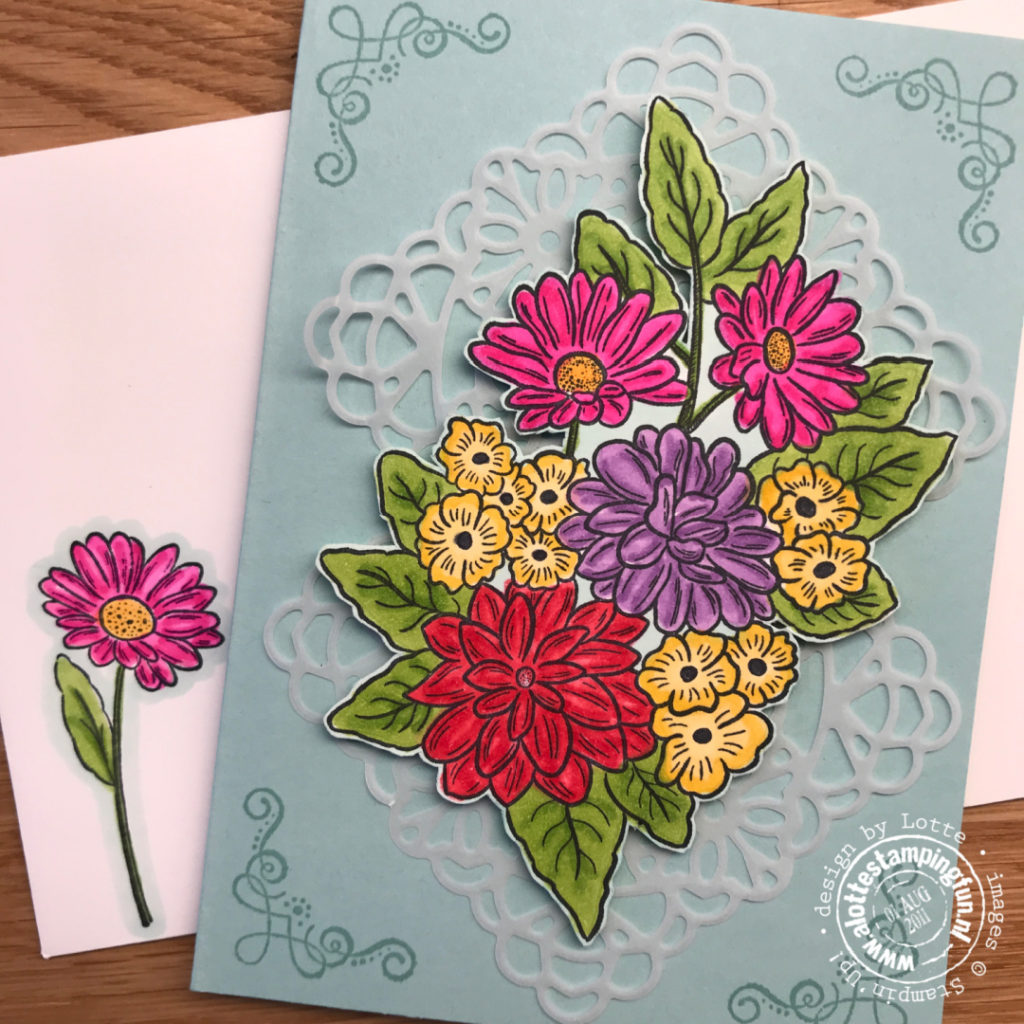 Nog even op de valreep voordat hij na 4 mei niet meer te bestellen is, wat kaarten met de stempelset Ornate Style. Als je van kleuren houdt is dit een echt musthave! De Pool Party Kaart hierboven is met hele frisse heldere kleuren ingekleurd (zie ook de gebruikte producten lijst)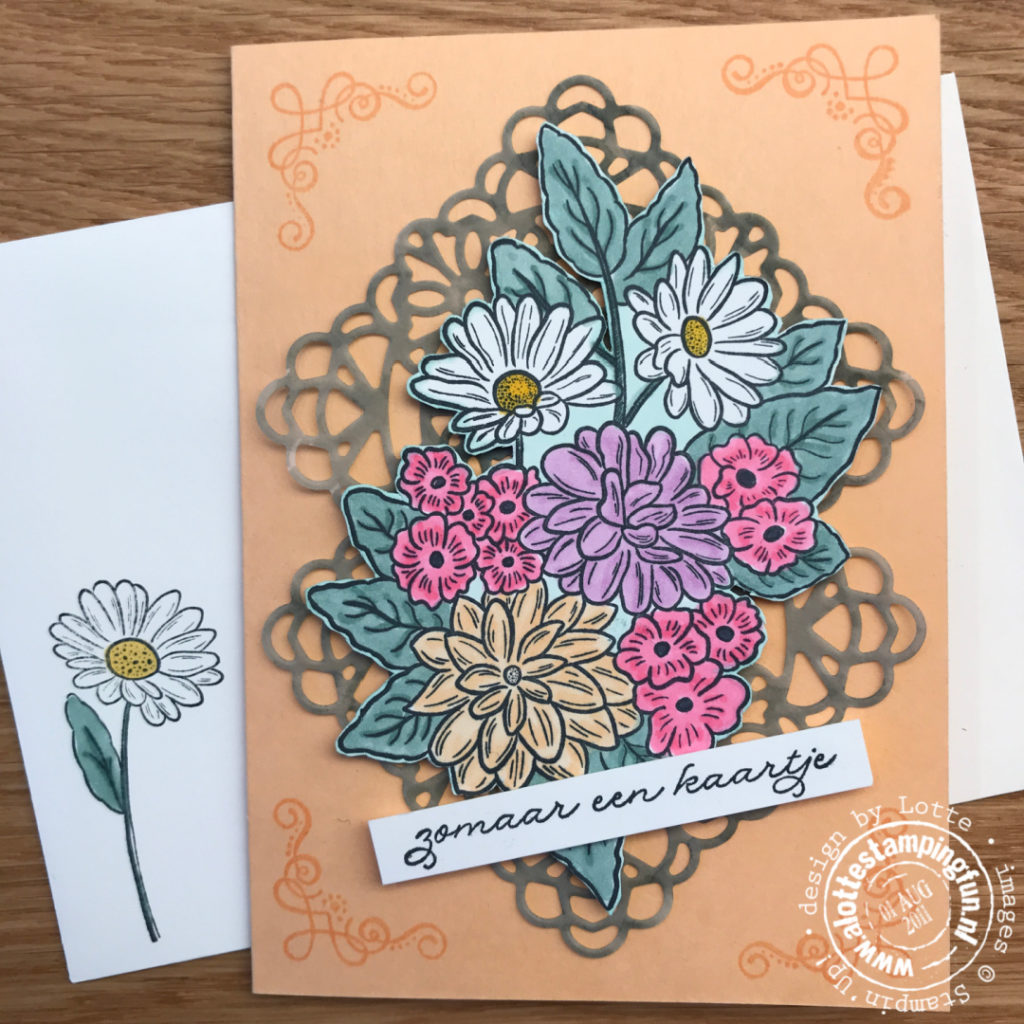 Voor de kaart die gemaakt is tijdens de Facebook Live zijn de nieuwe In Colors gebruikt die vanaf 4 mei te bestellen zijn. Echt prachtige kleuren die zo mooi met elkaar combineren.

De tekst komt uit de Nederlandse stempelset Bedanken in Stijl. Dat geldt ook voor de tekst op de kaart hieronder die ook heel mooi de randstempel laat zien uit de veelzijdige Ornate Style set.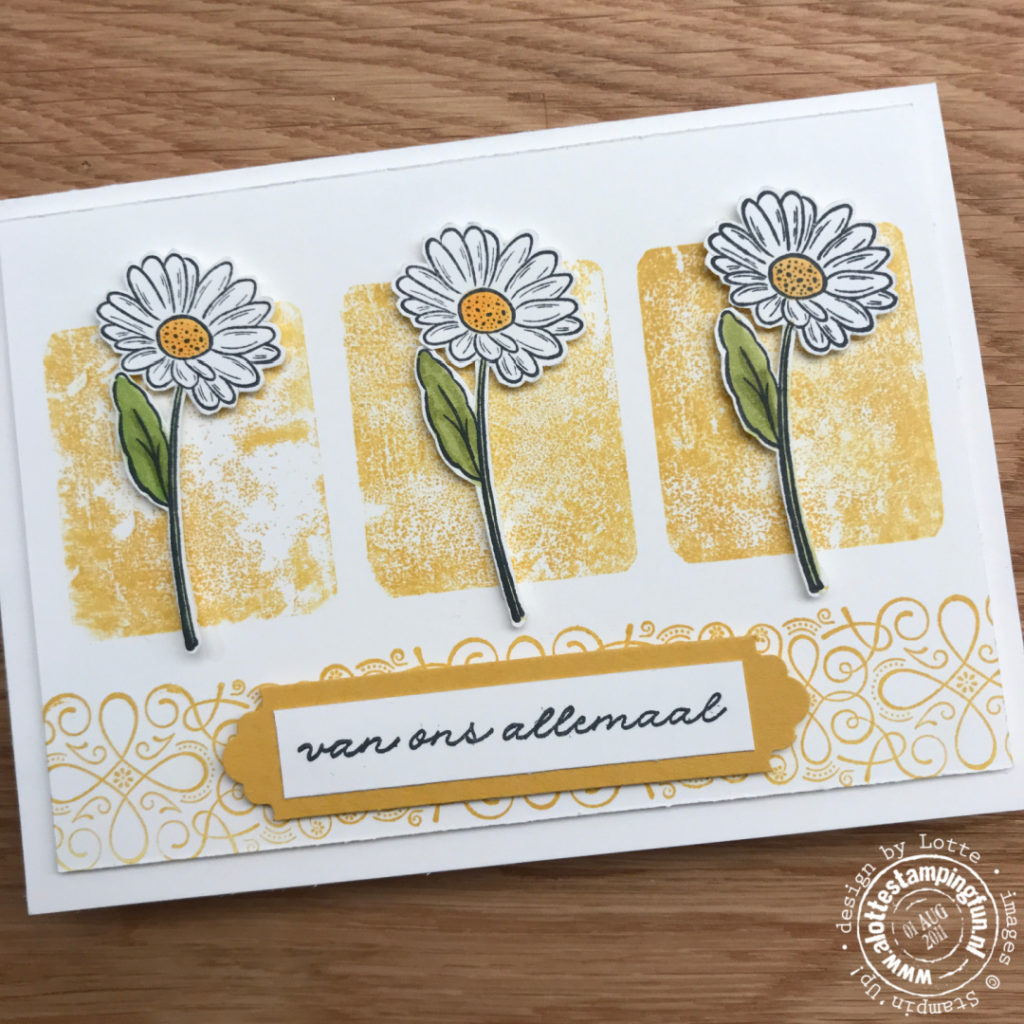 Afmetingen
Basiskaarten: 21 x 14,5 cm – 21 cm zijde rillen op 10,5 cm
Matje op de Madeliefjes kaart is 13,5 x 9,5 cm
Werkwijze
Nieuwsgierig geworden naar hoe je deze kaarten maakt? Klik dan hier of op onderstaande afbeelding om naar de Youtube video van de Facebook live te gaan.
Iets bestellen?
Alle materialen die zijn gebruikt, staan onderaan dit blog vermeld. Mocht je iets in je voorraad missen of een aanvulling willen, wij verzorgen graag je bestelling. Stuur ons een email (lotte@alottestampingfun.nl) met je wensen en dan komt het dik voor elkaar.
Lieve groetjes van

Dit zijn de producten die we voor dit project hebben gebruikt:
Product List
En deze producten gebruiken we altijd:
Product List