Dear international readers, welcome to our blog. Please use the translate button in the right top corner of this page to have this post translated in the language of your choice.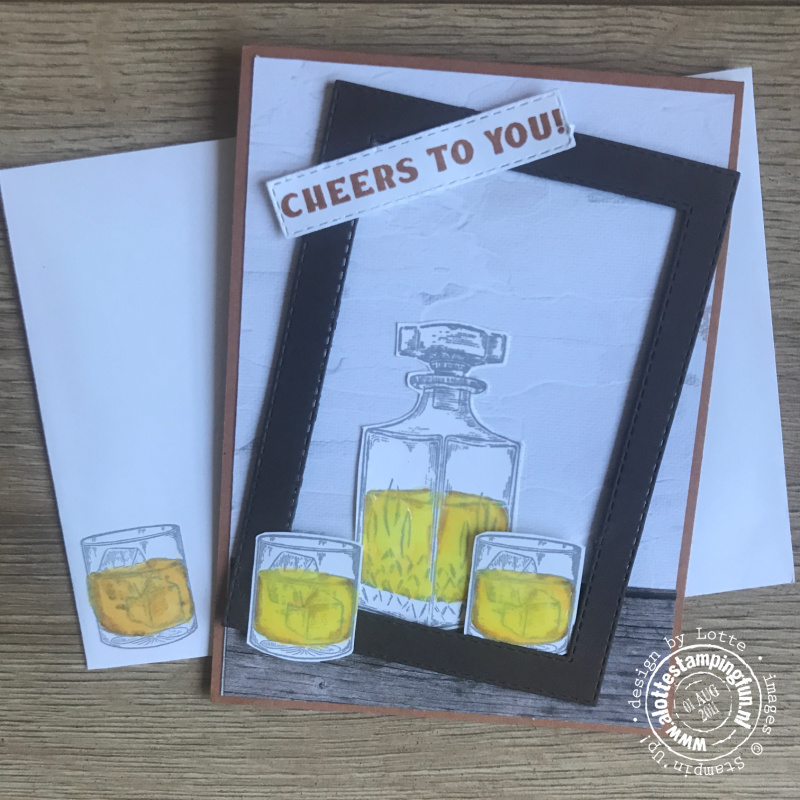 Het mag dan wel kerstavond zijn, maar er zijn vandaag ook gewoon mensen jarig. Zoals bijvoorbeeld Willem. Hij houdt van een goed glas whiskey dus wat is er dan leuker om een kaart te sturen gemaakt met de stempelset Whiskey Business.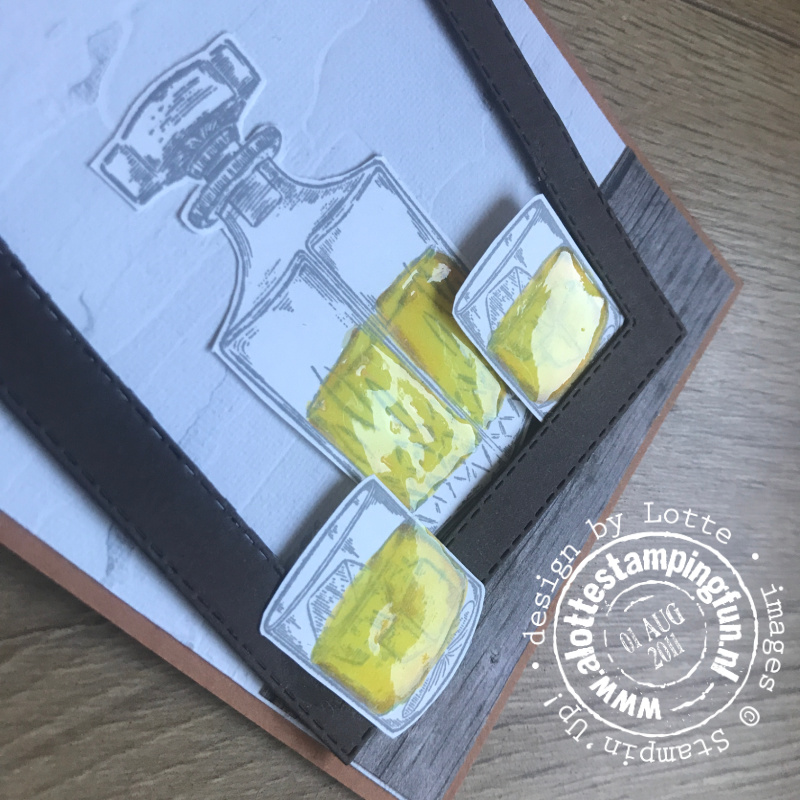 Wanneer je de glazen bewerkt met de Crystal Effects, lijkt het net of het echte glazen zijn.
Afmetingen
Basiskaart: 21 x 14,5 cm, 21 cm zijde rillen op 10,5 cm
Design Papier matten: muur: 14 x 10 cm, bar: 3 x 10 cm
Frame: 2e en 4e stans van buitenaf geteld
Werkwijze
In onderstaande registratie van de Facebook Live van donderdagavond 24 december laat Lotte zien hoe je deze kaart zelf kunt maken
Alle materialen die zijn gebruikt, staan onderaan dit blog vermeld. Mocht je iets in je voorraad missen of een aanvulling willen, wij verzorgen graag je bestelling. Stuur ons een email (lotte@alottestampingfun.nl) met je wensen en dan komt het dik voor elkaar.
Lieve groetjes van
Dit zijn de producten die we voor dit project hebben gebruikt:
Product List
En deze producten gebruiken we altijd:
Product List