Dear international readers, welcome to our blog. Please use the translate button in the right top corner of this page to have this post translated in the language of your choice.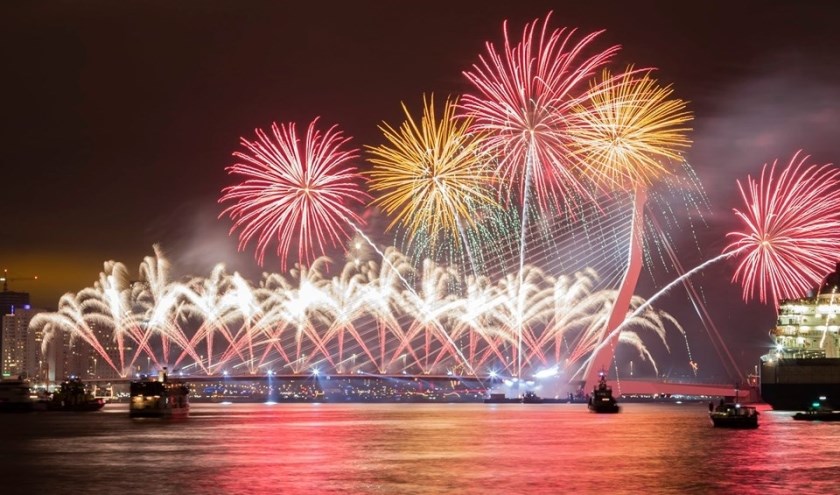 Al jaren een bekend plaatje om 00:00 uur van het nieuwe jaar – het Nationale Vuurwerk bij de Erasmusbrug in Rotterdam. Helaas zit het er dit jaar niet in. Maar om toch wat vuurwerk vanuit Rotterdam te laten zien, heeft Lotte een spetterende toepasselijke kaart gemaakt. En dan zie je dat de stempelset Dandelion Wishes ook voor vuurwerk gebruikt kan worden.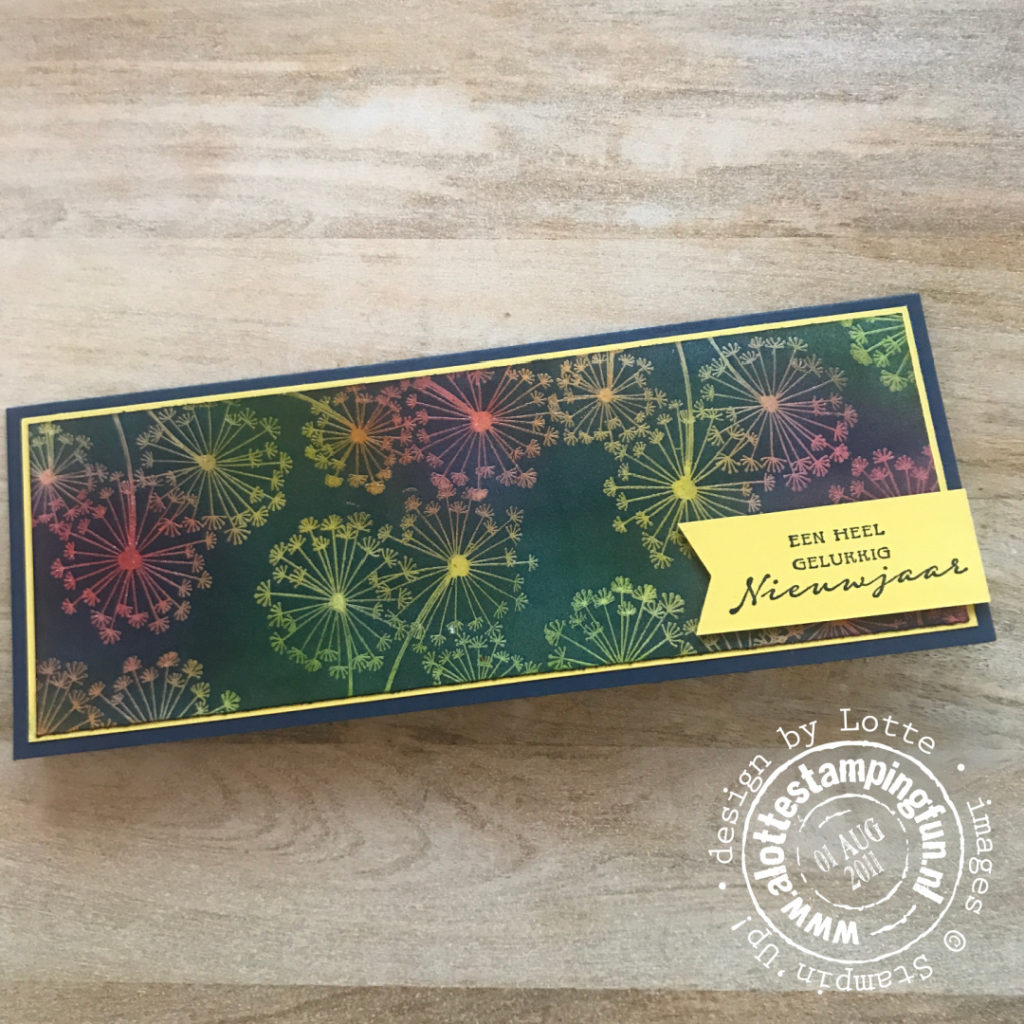 De tekst "een heel gelukkig nieuwjaar" komt uit de Nederlandse stempelset Cadeauseizoen dit nog tot en met 4 januari 2021 verkrijgbaar is. Dus mocht je die nog niet in bezit hebben en je wilt hem nog bestellen, neem dan snel contact met ons op.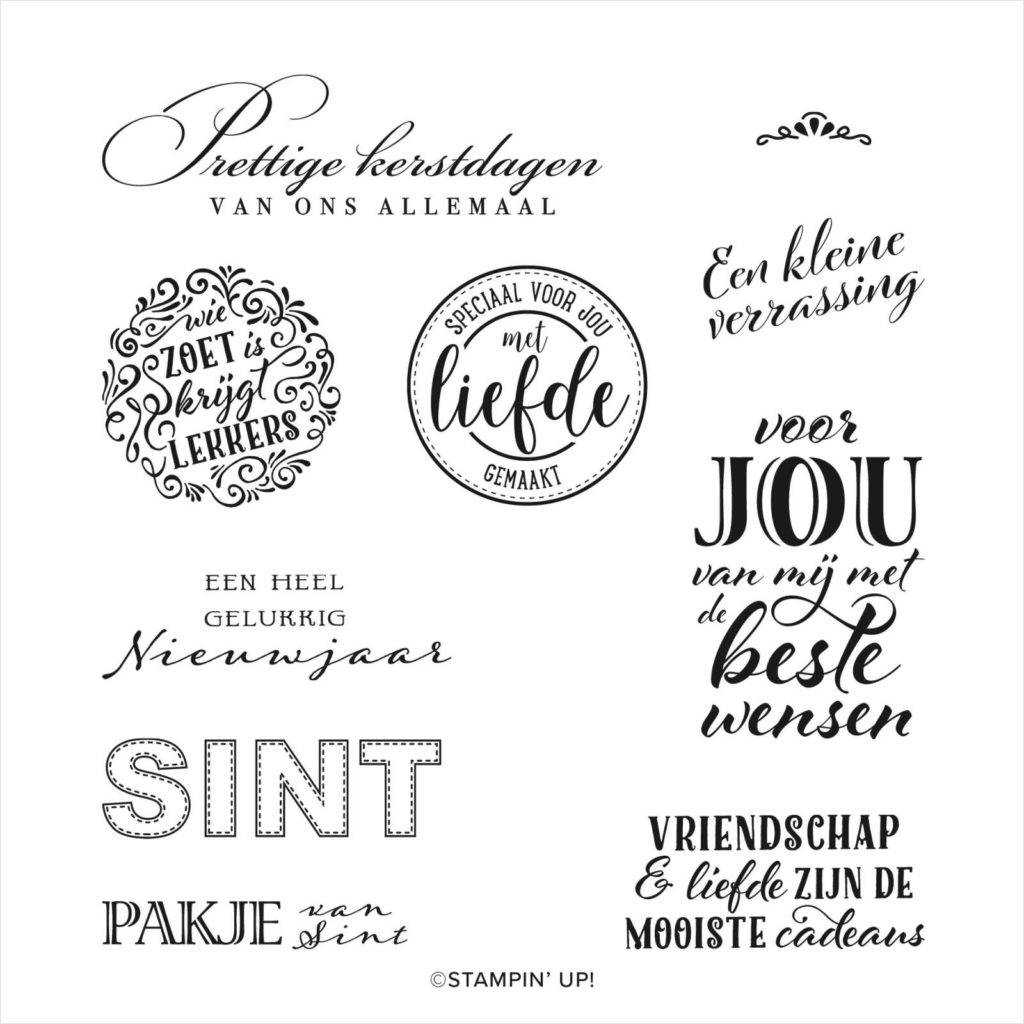 Werkwijze
In onderstaande registratie van de Facebook Live op 31 december laat Lotte zien hoe je door middel van de Joseph Coat techniek dit leuke effect op je kaart kunt krijgen.
Afmetingen
Basiskaart: 16 x 21 cm – 16 cm zijde rillen op 8 cm
Mat (Daffodil Delight): 7,3 x 20,3 cm
Mat 2x (Whisper White): 7 x 20 cm
Strookje (Daffodil Delight): 2,5 cm breed
Alle materialen die zijn gebruikt, staan onderaan dit blog vermeld. Mocht je iets in je voorraad missen of een aanvulling willen, wij verzorgen graag je bestelling. Stuur ons een email (lotte@alottestampingfun.nl) met je wensen en dan komt het dik voor elkaar.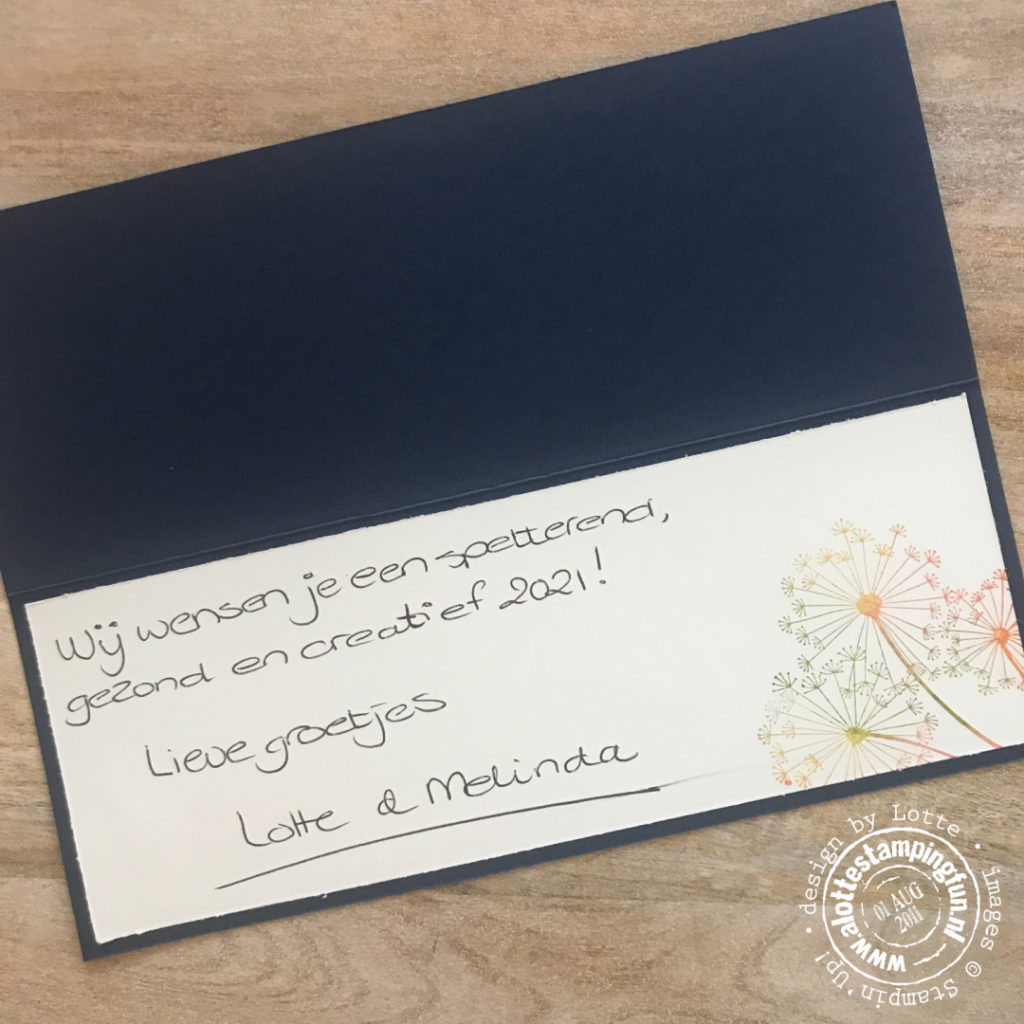 Lieve groetjes van
Dit zijn de producten die we voor dit project hebben gebruikt:
Product List

En deze producten gebruiken we altijd:
Product List