Dear international readers, welcome to our blog. Please use the translate button in the right top corner of this page to have this post translated in the language of your choice.

Het is weer tijd voor de bloghop van de Creatieve Harten. Het thema van deze bloghop is je favoriete stempelset. Nou dat was niet moeilijk. In de top 10 hoog genoteerd staat de stempelset Banner Year met de bijpassende Banners Pick a Punch pons. Deze leuke set is geintroduceerd in de minicatalogus van Augustus-December maar blijft gelukkig nog een poosje in het assortiment!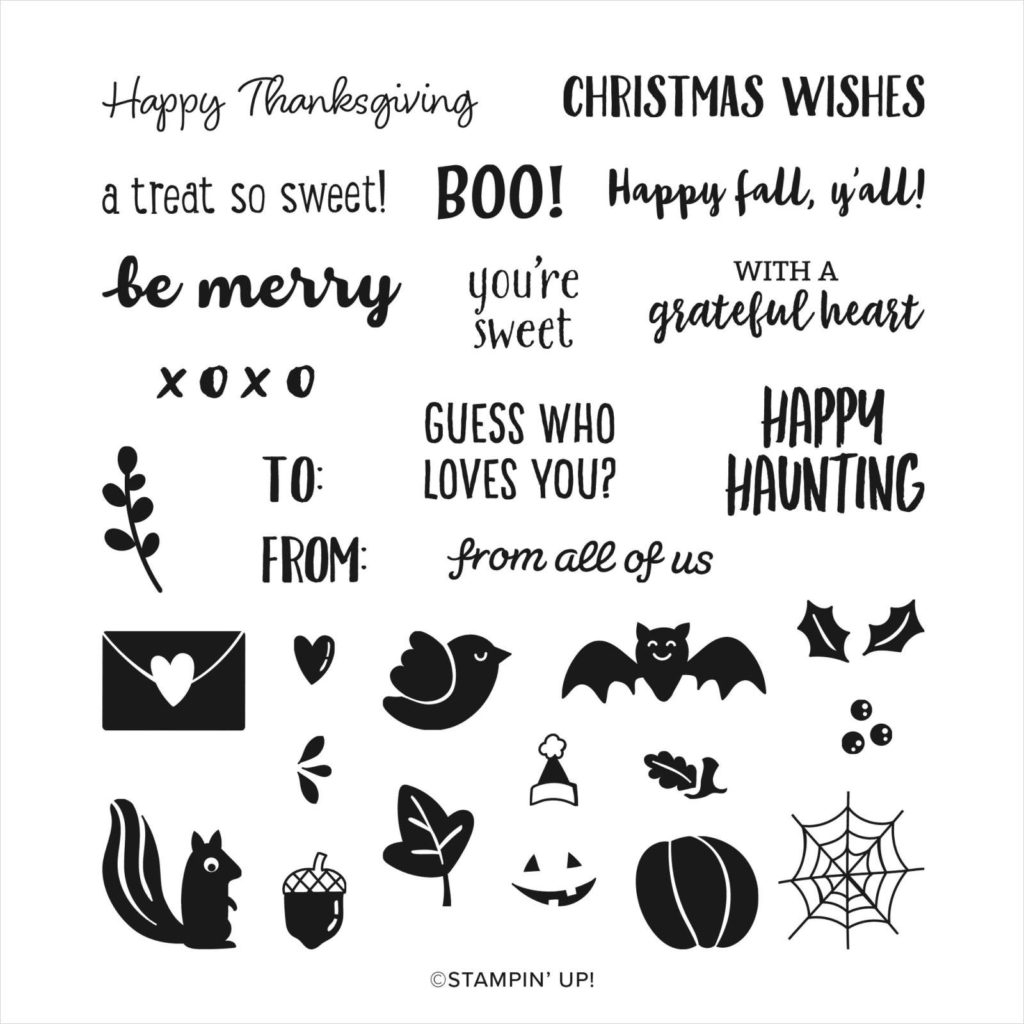 Hartjes, veel hartjes
Met die hele kleine afbeeldingen kun je de leukste dingen maken. Voor deze bloghop van de Creatieve Harten namen we het kleine hartje en de tekst "XOXO" om als achtergrond te stempelen. We gebruikten hiervoor de kleuren Magenta Madness, Melon Mambo en Real Red. Als basis gebruiken we een standaard Whisper White Note Card & Envelop en daarop maakten we een matje van Whisper White dat 8,5 x 12,1 cm meet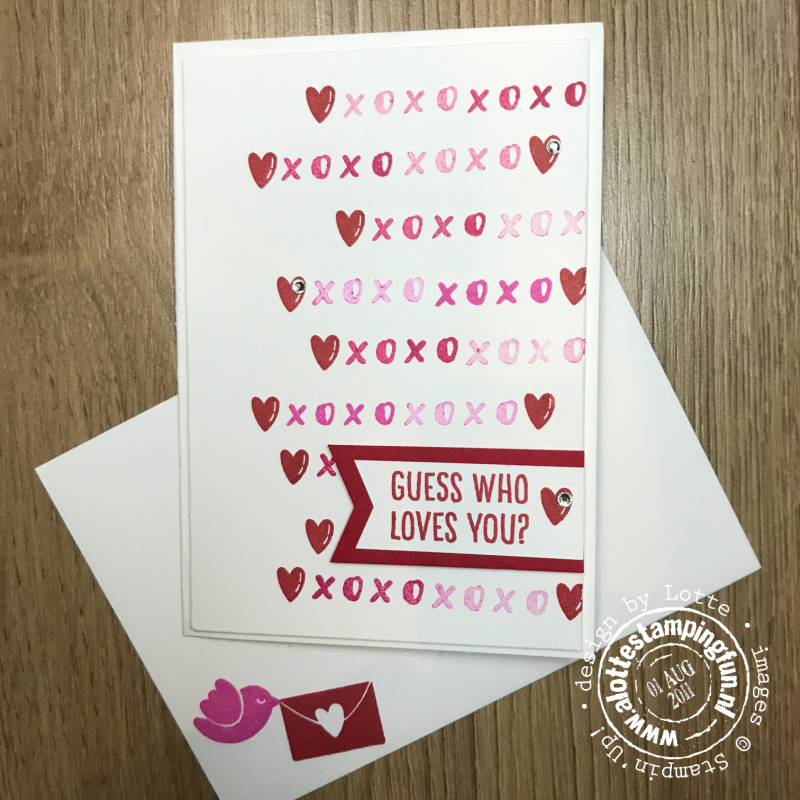 Banners maken
Met de Banners Pick a Punch maak je heel gemakkelijk een banner uiteinde aan je strookje kaartkarton. Hier zijn 2 verschillende breedtes gebruikt: 1,9 cm (Whisper White) en 2,5 cmm (Real Red)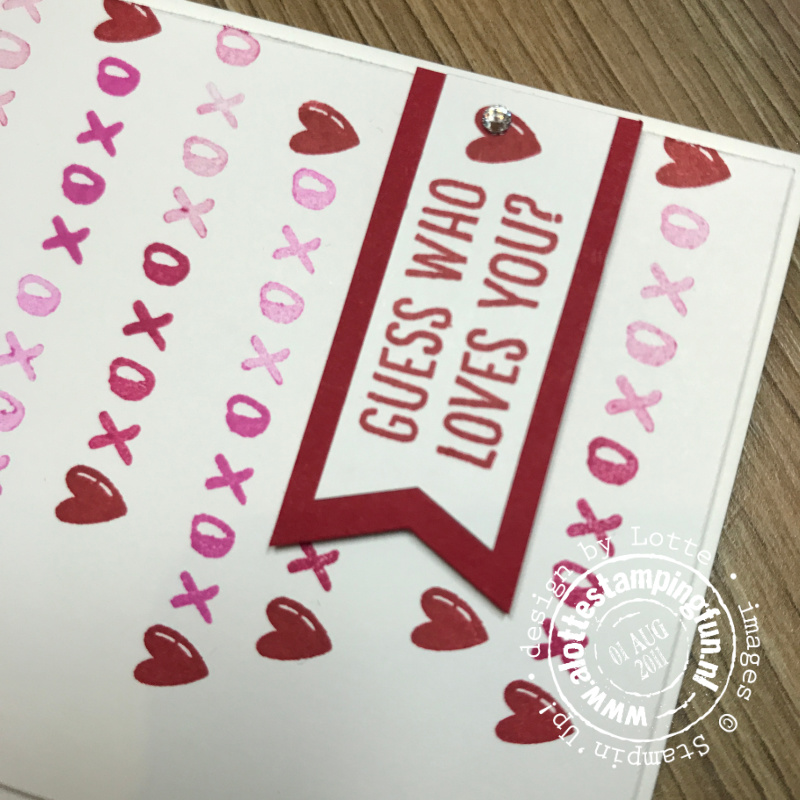 Toen we de kaart maakten hadden we de smaak te pakken en maakten ook nog een label voor Kerst. De bovenzijde van het label werd geponst met de Delightful Topper Punch. De hulsblaadjes en besjes werden gestempeld in Old Olive en Poppy Parade. Voor de banner op dit label gebruikten we een banner van 1,9 cm (Poppy Parade) en 1,3 cm (Old Olive) breed. Nog een stukje van het All the Trimmings lint erdoor en klaar is het label. Superleuk toch?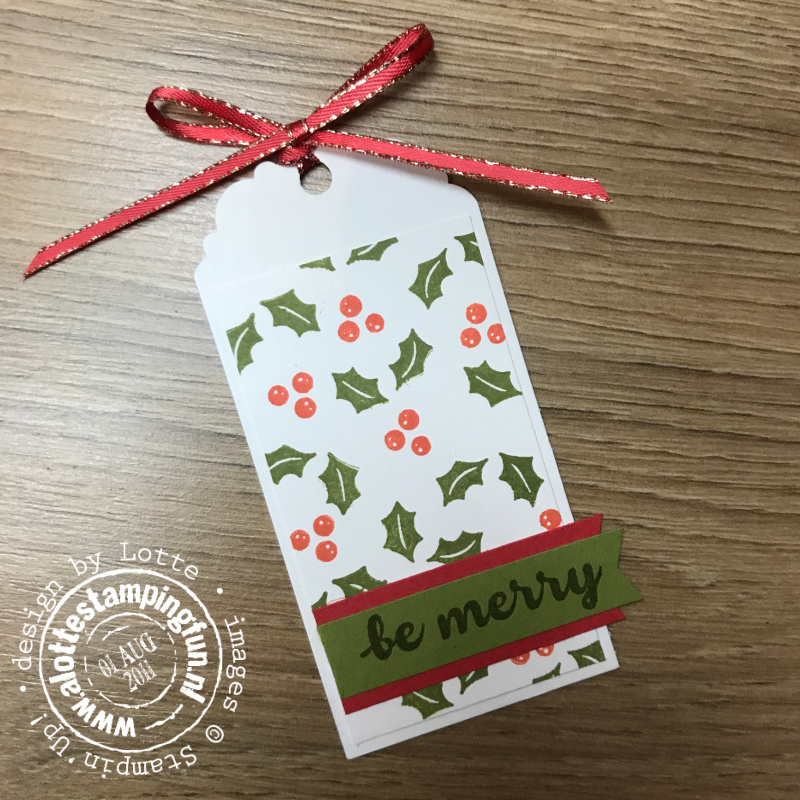 Nog meer inspiratie?
Ook zo nieuwsgierig wat de favoriete stempelsets zijn van de andere Creatieve Harten? Klik dan hieronder op de naam onder die van Lotte en dan kun je een mooi rondje langs alle blogberichten hoppen.
Alle materialen die zijn gebruikt, staan onderaan dit blog vermeld. Mocht je iets in je voorraad missen of een aanvulling willen, wij verzorgen graag je bestelling. Stuur ons een email (lotte@alottestampingfun.nl) met je wensen en dan komt het dik voor elkaar.
Lieve groetjes van
Dit zijn de producten die we voor dit project hebben gebruikt:
Product List

En deze producten gebruiken we altijd:
Product List