Dear International Readers, Welcome to our Blog.
F or your own convenience please use the translate buttom on your right to select the language of your choice.
Thank you so much for stopping by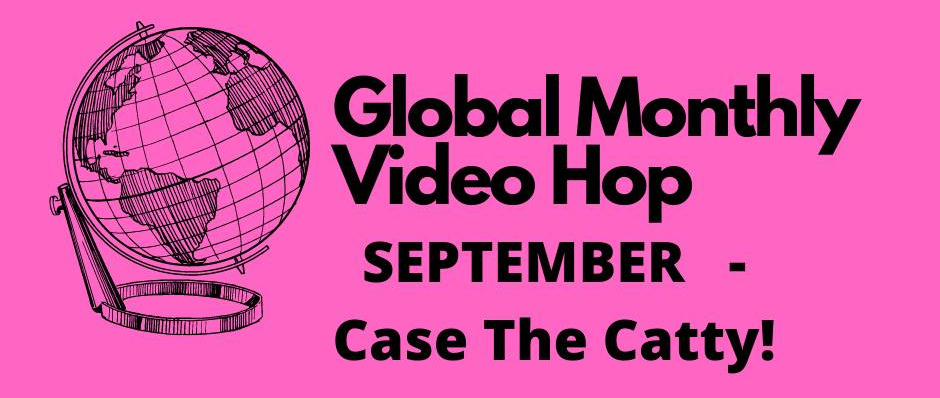 De opdracht voor de maand september aan het Global Monthy Video Hop design team is Case the Catty.
Dus: maak een kaart na uit de catalogus. Alleen al het zoeken naar het project dat je wilt casen is een opdracht op zich :).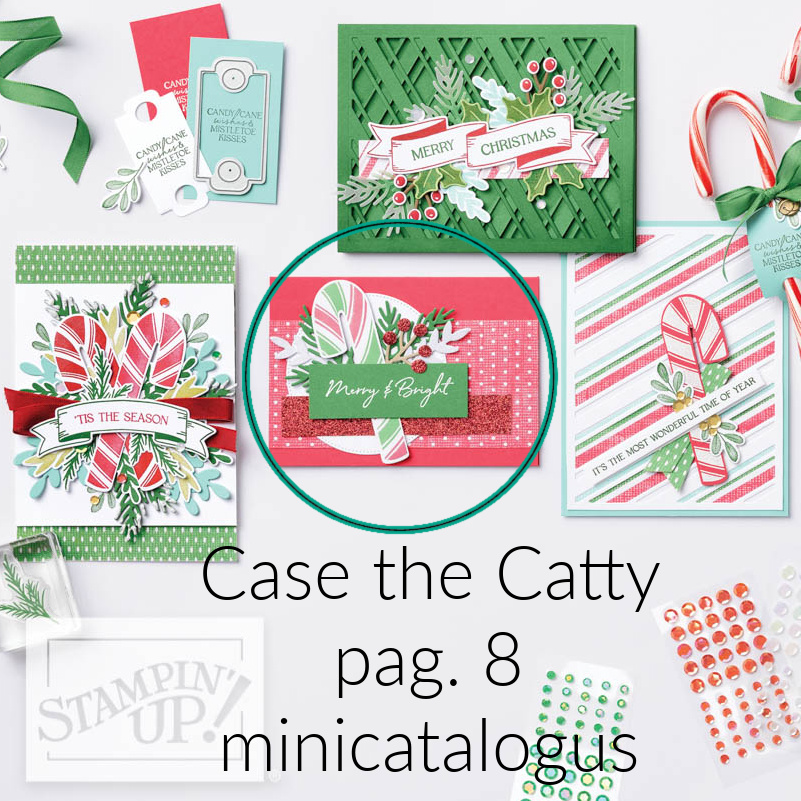 Lotte koos de rode kaart die je kunt vinden op pag. 8 van de mini catalogus July-December 2022. Door met allemaal andere materialen te werken krijg je een heel ander kaart.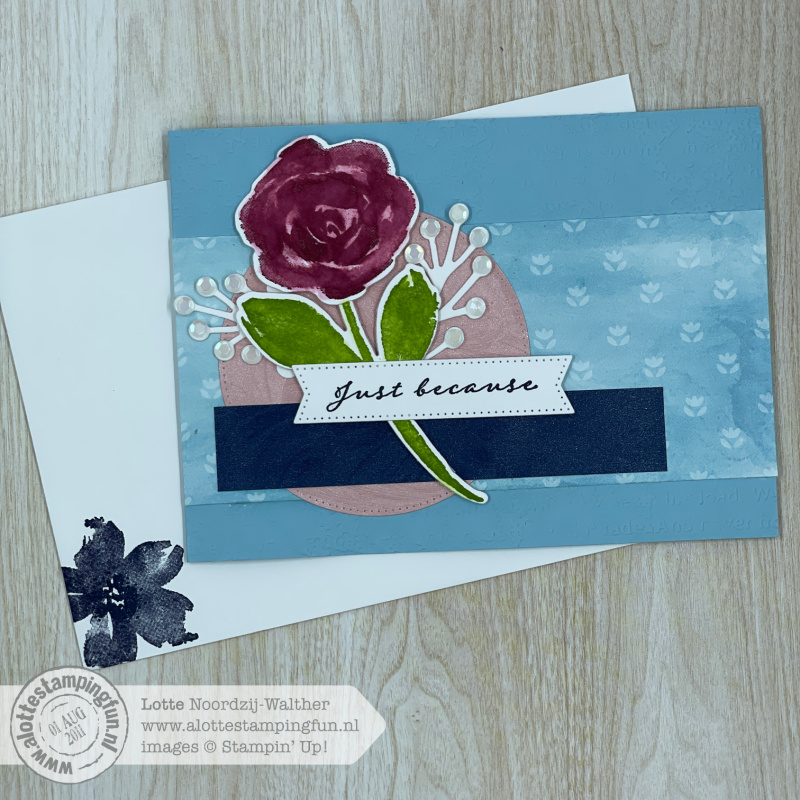 Hop door naar de anderen
Onze internationale Stampin' Up! collega's hebben ook iets uit een van de catalogi uitgezocht om te "casen". Ben je ook zo benieuwd wat zij hebben gemaakt? Klik dan op de link achter hun naam en je wordt automatisch naar hun YouTube kanaal geleid. Vanaf de YouTube kanalen kun je ook doorhoppen. Veel inspiratie toegewenst!

Danielle Bennenk – The Netherlands – https://youtu.be/VlPt2O0Wa9Y
Jackie Bultje – The Pampered Stamper – Canada – https://youtu.be/O6zvEreZPM0
Tracy Bish – Australia – https://youtu.be/XXUKMWWF2NI
Michelle Critchley – C & C Designs – New Zealand – https://youtu.be/DRsYfIsP2nQ
Gesche Preißler – geschtempelt – Germany – https://youtu.be/e_GGjl_K6hE
Rachel Merrick – Merrick Makings – Australia – https://youtu.be/-Ujf3DmsTy8
Jennifer Ford – CK Card Connection – Canada – https://youtu.be/fS_BRcaO8N0
Belinda Wenke – Beli´s Kreative Welt – Germany – https://youtu.be/iFLJDA5jQPE
Afmetingen
Basiskaart: 10.5 x 29 cm – 29 cm rillen op 14,5 cm
DSP mat: 14,5 x 6 cm
Strookje DSP: 11 x 2 cm
Werkwijze
Hoe Lotte de kaart "cased" kun je uiteraard zien in de opgenomen video. Klik hier of op onderstaande afbeelding om naar ons YouTube kanaal te gaan. Je kunt daar ook meteen doorklikken naar de video's van de andere design team leden.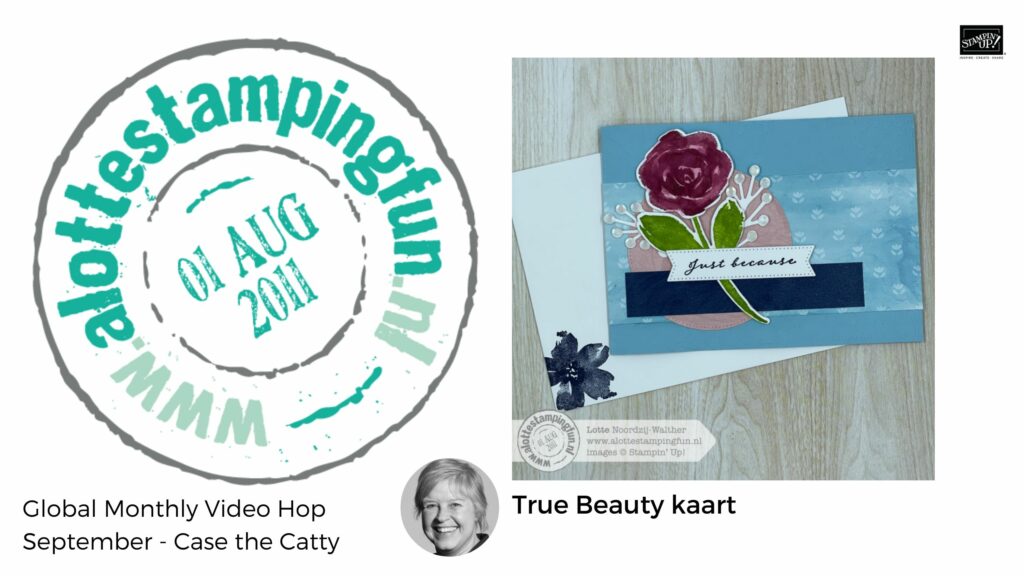 Iets bestellen?
Heb je iets nodig of heb je een product gezien dat je graag wilt hebben? Wij verzorgen graag je bestelling. Je kunt je bestelling emailen naar lotte@alottestampingfun.nl en wij zorgen ervoor dat het zo snel mogelijk bij je komt!
Lieve groetjes,

Dit zijn de producten die we voor dit project hebben gebruikt:
Product List

En deze producten gebruiken we altijd
Product List
| | | | | |
| --- | --- | --- | --- | --- |
| | | | | |
| | | | | |