Dear International Readers, Welcome to our Blog.
F or your own convenience please use the translate buttom on your right to select the language of your choice.
Thank you so much for stopping by!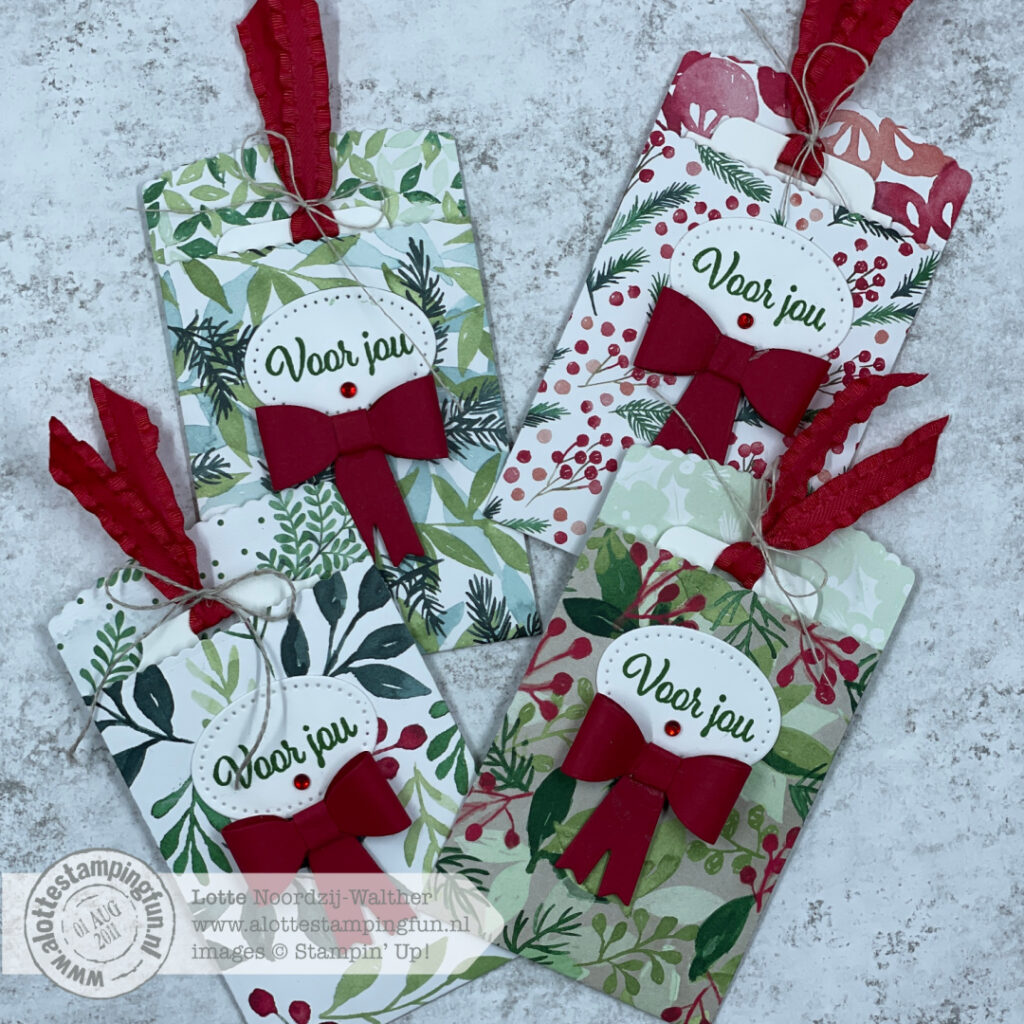 Swap voor de Pinkies
In juni gingen we samen naar Birmingham voor een weekendje gezellig samen zijn met onze Engelse collega's uit de Pinkies groep. Natuurlijk neem je dan ook een "swappie" mee. We maakten met de Mini Pocket Envelop stansen een zakje van het Painted Christmas DSP en stopten er een labeltje in.
Afmetingen
Het envelopje is net zo groot als een giftcard, dus die kan er heel gemakkelijk bijgestopt worden.
Label: 5,5 x 8,5 cm
De hoeken van het label zijn bewerkt met de Very Best Trio pons, waar ook het gaatje voor het Real Red Ruffled lint mee is gemaakt.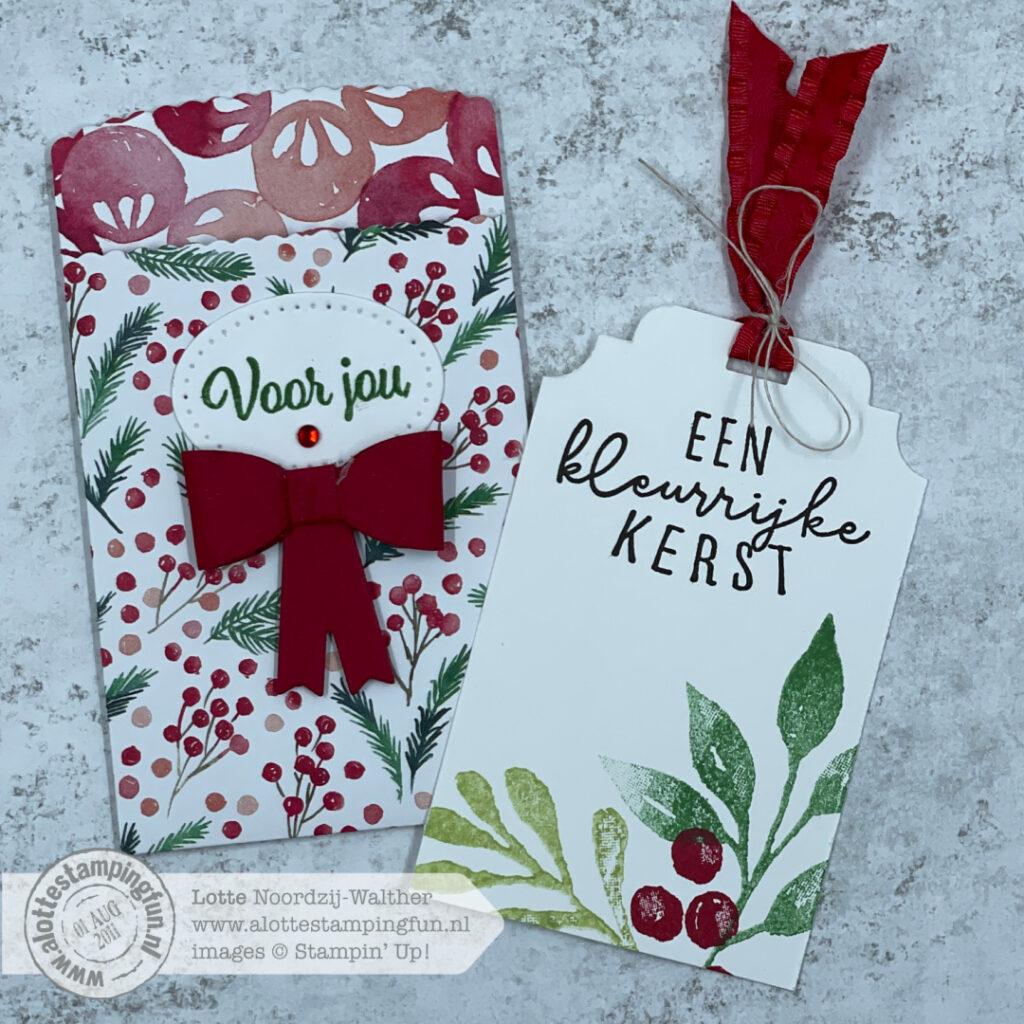 Werkwijze
Lotte laat je in de registratie van een Facebook Live zien hoe je deze schattige kleine envelop zakjes heel gemakkelijk zelf maakt. Klik HIER of op onderstaande afbeelding om naar de video op ons YouTube kanaal te gaan.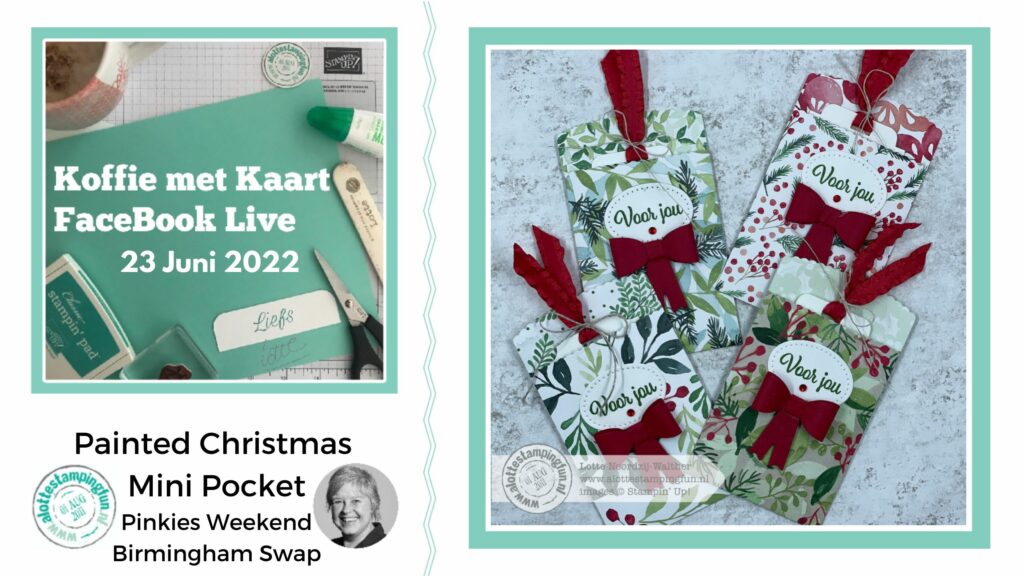 Iets bestellen?
Heb je iets nodig of heb je een product gezien dat je graag wilt hebben? Wij verzorgen graag je bestelling. Je kunt je bestelling emailen naar lotte@alottestampingfun.nl en wij zorgen ervoor dat het zo snel mogelijk bij je komt!
Lieve groetjes,

Dit zijn de producten die we voor dit project hebben gebruikt:
Product List
En deze producten gebruiken we altijd
Product List
| | | | | |
| --- | --- | --- | --- | --- |
| | | | | |
| | | | | |