Dear international readers, welcome to our blog. Please use the translate button in the right top corner of this page to have this post translated in the language of your choice.

Fris en Fruitig
Deze maand is het thema van de de bloghop van het Feel Good Stampin' Design Team Fris en Fruitig. Hoe leuk is het dan om van de stempelset Timeless Tropical en de bijpassende In the Tropics stansen een ananas windlichtje te maken!
Het windlichtje is heel gemakkelijk zelf te maken en wanneer je eenmaal op dreef bent maak je er zo een groot aantal. Het is even stansen, maar dan heb je ook wat! Wat zo fijn is aan deze bloghop is dat je van alle projecten die je ziet ook een werkbeschrijving kunt downloaden. Daarin staan alle details over de gebruikte materialen maar is er ook een werkbeschrijving in opgenomen. Dat kan een foto tutorial zijn of een video. Handig toch?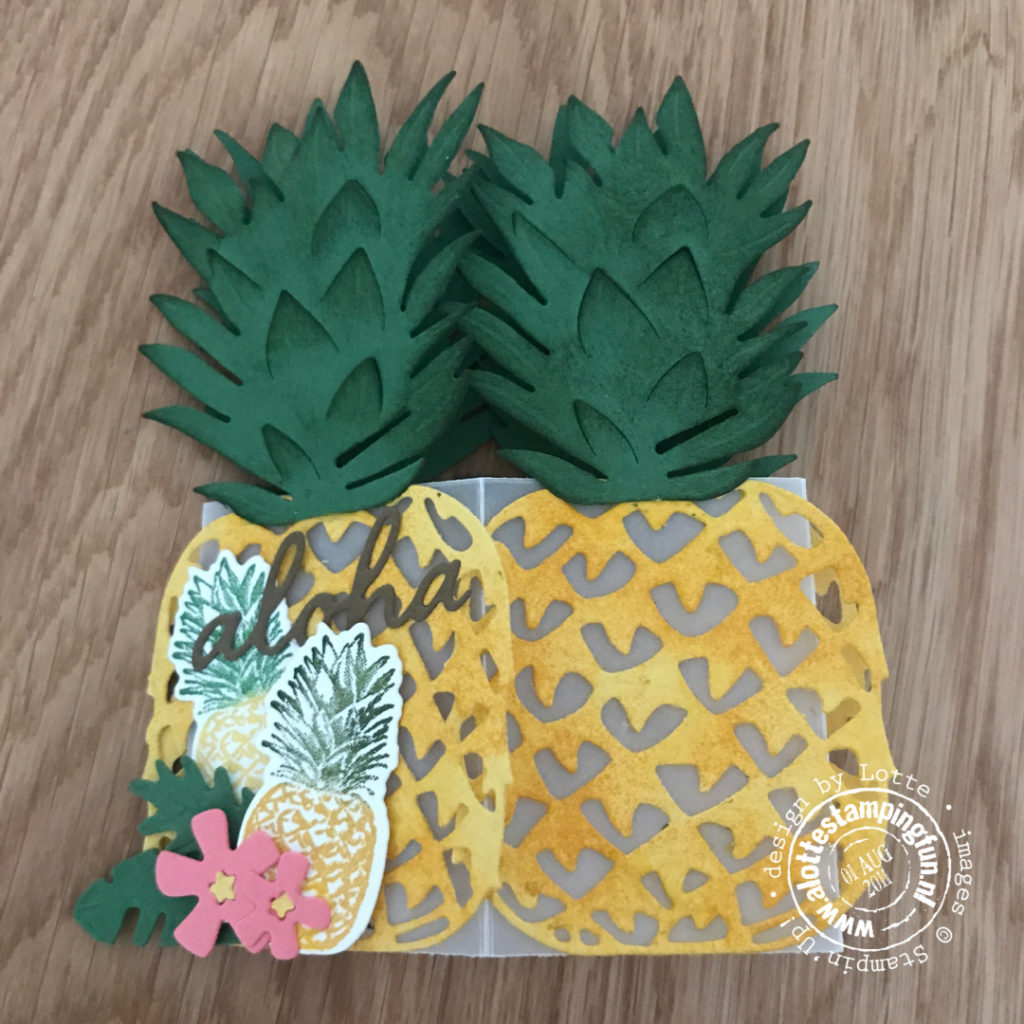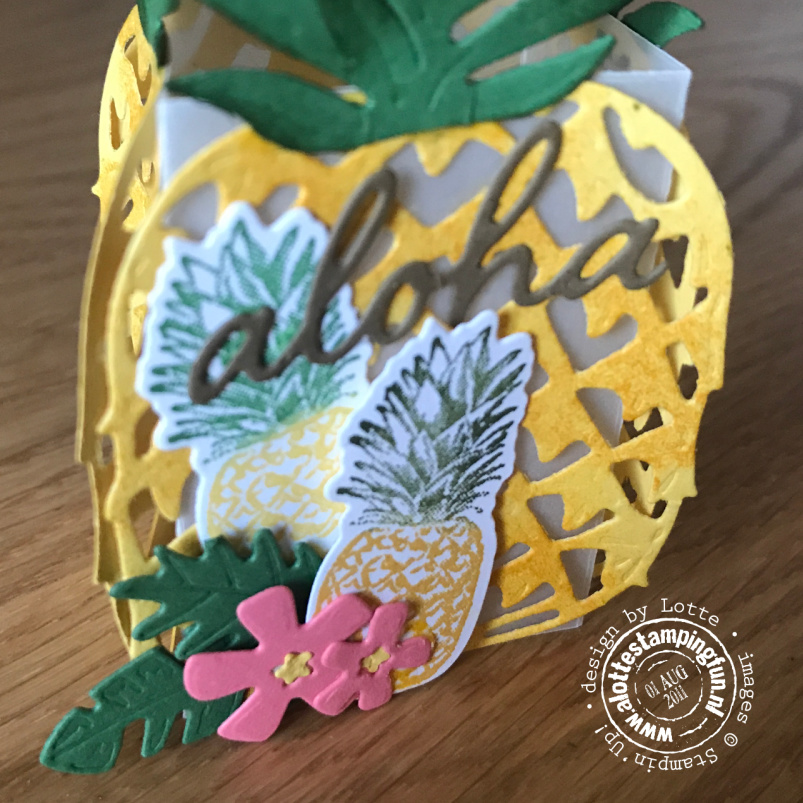 Werkwijze
Het fijne aan deze blophop is dat iedereen die meedoet een werkbeschrijving van het project dat gemaakt is toevoegd aan het blog. Je kunt de werkbeschrijving van dit superleuke windlichtje downlaoden door hier te klikken of op onderstaande afbeelding voor de link naar de pfd met alle details – met daarin ook de link naar de video

Hop door naar de anderen
De andere leden van het Feel Good Stampin' Bloghop Design team hebben ook iets Fris en Fruitigs gemaakt. Klik op hun naam om naar hun blog te gaan te zien wat voor leuks zij gemaakt hebben. En vergeet niet de werkbeschrijving te downloaden zodat je zelf ook aan de slag kunt!
We zouden het heel erg op prijs stellen wanneer je een "duimpje" geeft of een reactie achterlaat zodat wij weten wat je van onze projecten vindt.
Iets bestellen?
Alle materialen die zijn gebruikt, staan onderaan dit blog vermeld. Mocht je iets in je voorraad missen of een aanvulling willen, wij verzorgen graag je bestelling. Stuur ons een email (lotte@alottestampingfun.nl) met je wensen en dan komt het dik voor elkaar.
Lieve groetjes van

Dit zijn de producten die we voor dit project hebben gebruikt:
Product List
En deze producten gebruiken we altijd:
Product List