Dear international readers, welcome to our blog. Please use the translate button in the right top corner of this page to have this post translated in the language of your choice.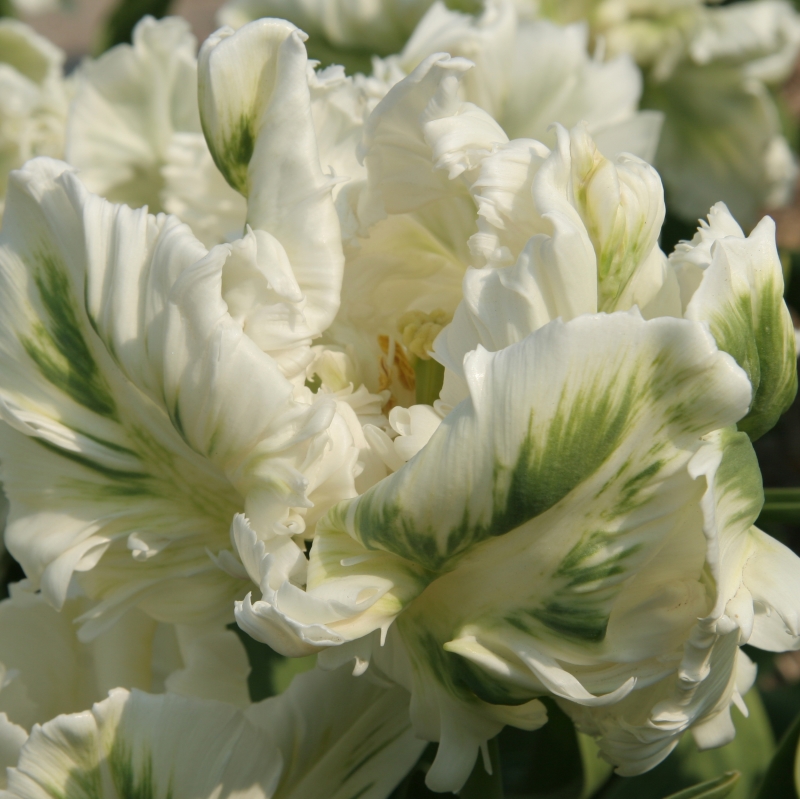 Mooi he! Witte papegaai tulpen.. Vorige week zag Lotte ze alweer bij de bloemenkraam en kon de verleiding niet weerstaan. Tulpen zijn haar lievelingsbloemen. Alle reden om de stempelset Tijdloze Tulpen weer tevoorschijn te halen.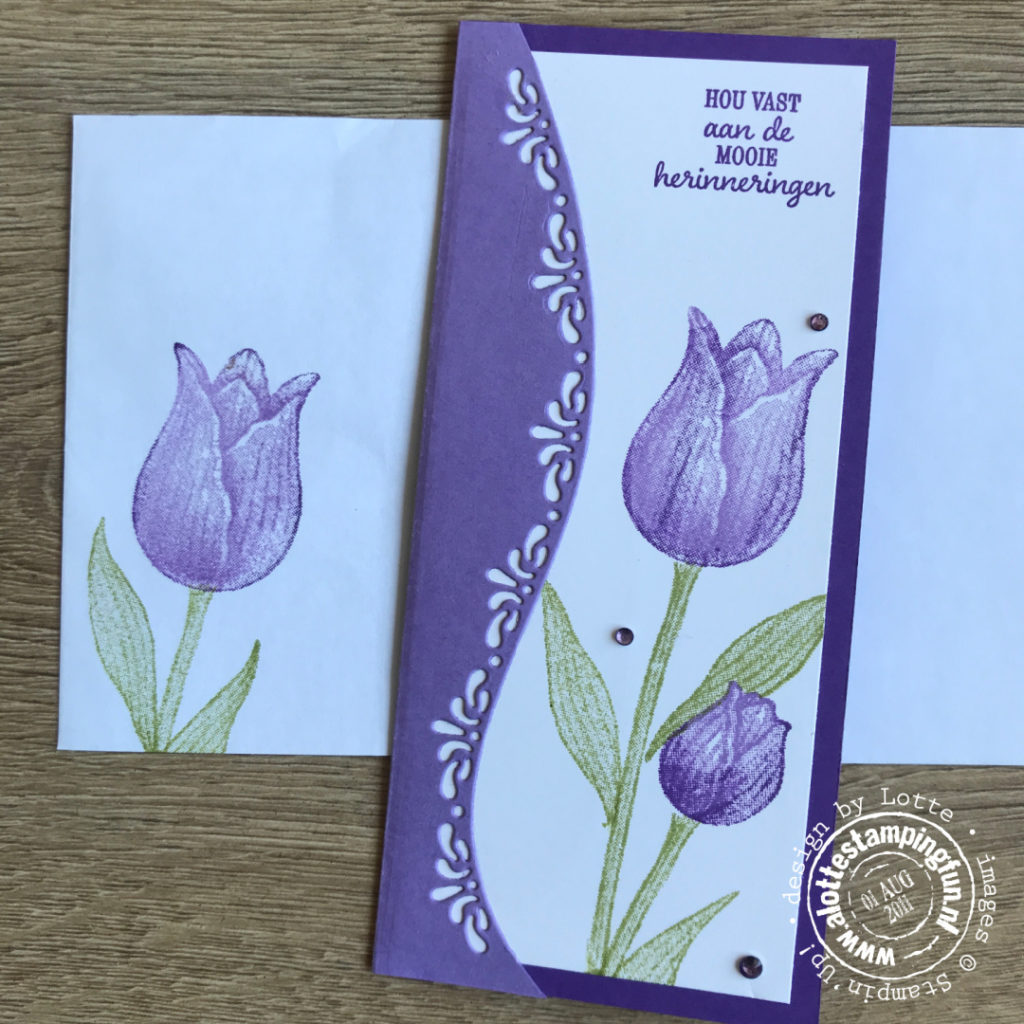 Als voorbeeld voor de Facebook live een kaart met de paars tonen Highland Heather en Gorgeous Grape. Een mooie combinatie voor een condoleance kaart. Tijdens de facebook live een kaart met oranje tonen: Pumpkin Pie en Mango Melody. Het leuke randje voor beide kaarten wordt gemaakt met de Curvy stansen.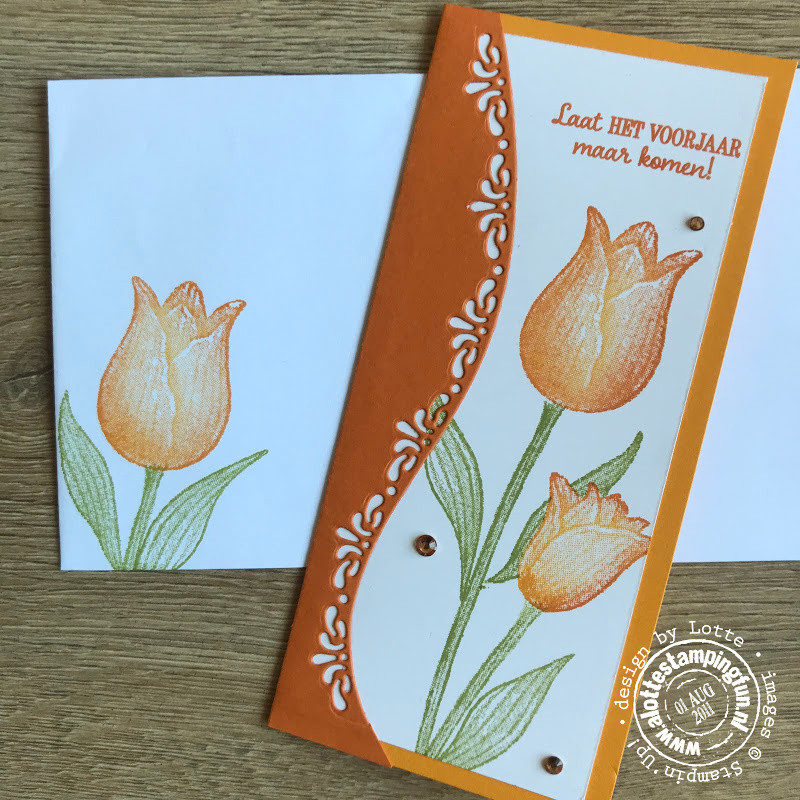 Afmetingen
Basiskaart: 16,5 x 10,5 cm ril 10,5 cm op 7,5 cm (Pumpkin Pie)
Mat binnenzijde kaart: 15,5 x 6,5 cm (Whisper White)
Voorzijde kaart: 16,5 x 7,3 cm (Mango Melody)
Mat voorzijde kaart 15,5 x 6,8 cm (Whisper White)
Werkwijze
In de onderstaande registratie van de facebook live laat Lotte ook nog 2 technieken zien: Rock 'n Roll en "masking".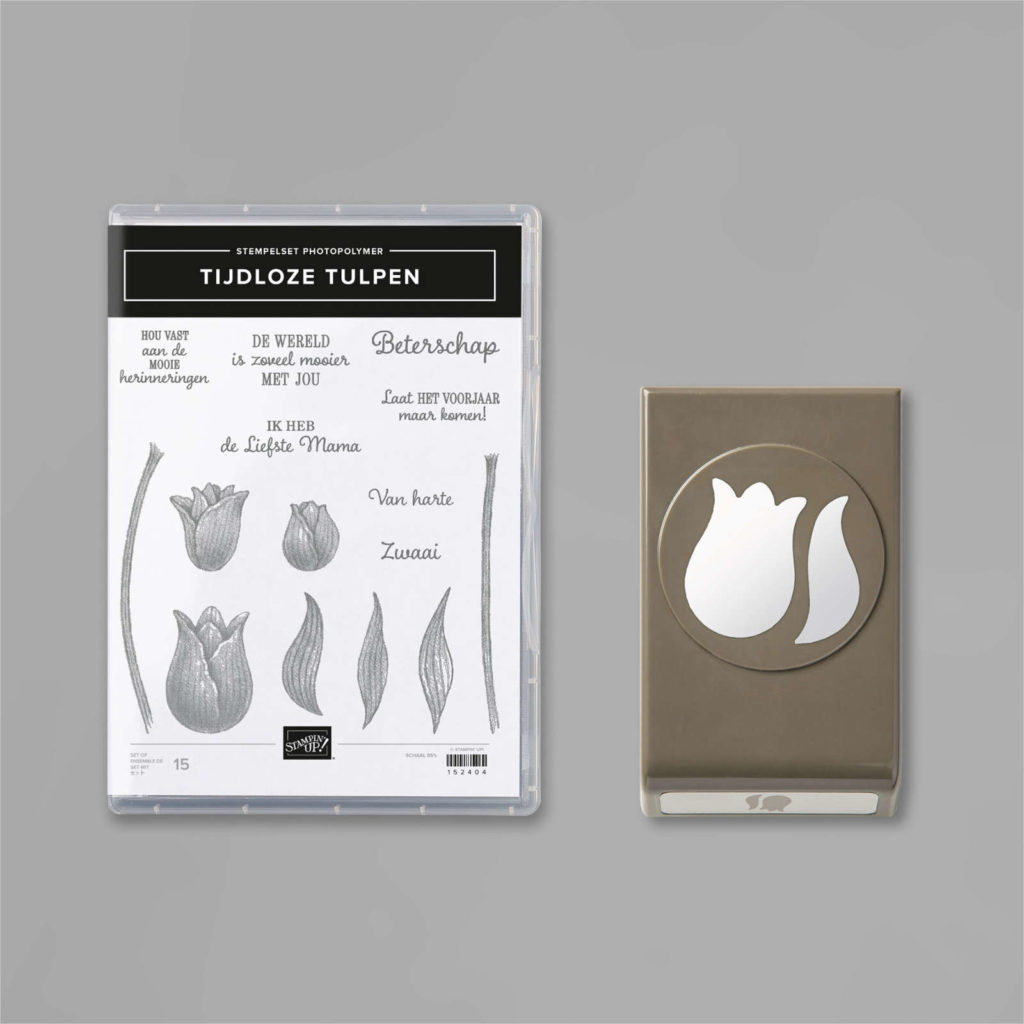 Alle materialen die zijn gebruikt, staan onderaan dit blog vermeld. Mocht je iets in je voorraad missen of een aanvulling willen, wij verzorgen graag je bestelling. Stuur ons een email (lotte@alottestampingfun.nl) met je wensen en dan komt het dik voor elkaar.
Lieve groetjes van
Dit zijn de producten die we voor dit project hebben gebruikt:
Product List

En deze producten gebruiken we altijd:
Product List