Dear International Readers, Welcome to our Blog.
F or your own convenience please use the translate buttom on your right to select the language of your choice.
Thank you so much for stopping by!
Stempel, Inkt & Papier is een creatief initiatief  van drie Nederlandse Stampin'Up! Demonstratrices die elke maand een specifiek Stampin'Up! Product centraal zetten in een "Live" workshop programma. In dit programma bieden we ten minste 4 online workshops aan via Facebook Live in een besloten Facebook groep. Dit zijn dus "Live" workshops waarbij jij als kijker meteen met ons mee kan doen of later aan de slag kan gaan.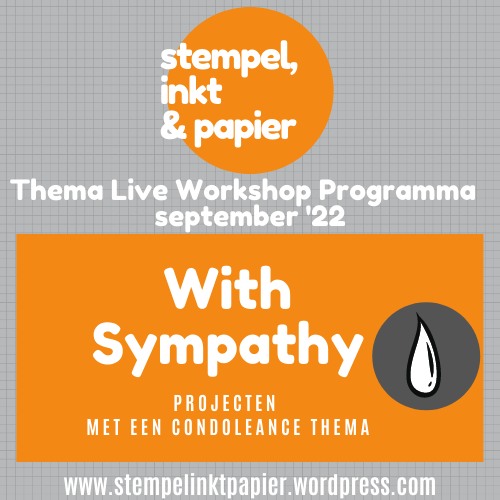 Vandaag krijg je alvast een aantal ideeen te zien rondom het thema With Sympathy. Dat is het thema dat in de maand september centraal staat bij de live workshops van Stempel, Inkt en Papier.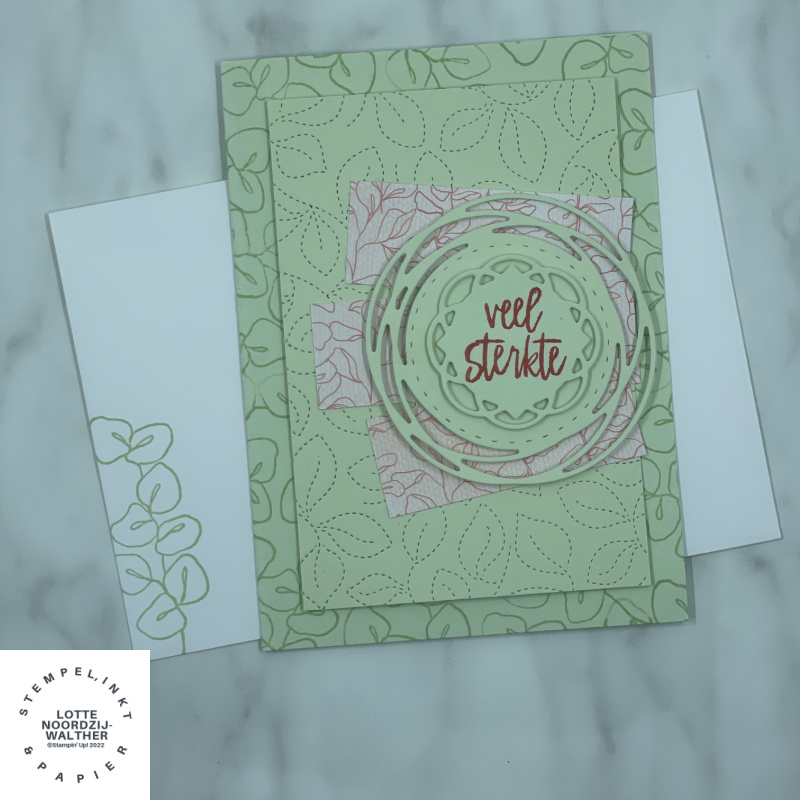 Gebruik eens subtiele kleuren
Een condoleance kaart hoeft niet altijd somber en donker te zijn. Maak ook eens gebruik van subtiele kleuren zoals wij hier hebben gedaan.
De basis van deze kaart is gemaakt in de kleur Soft Sea Foam. Op de basiskaart zijn een aantal takken gestempeld uit de Splendid Thoughts stempelset. De mat is bewerkt met de Stitched Greenery stans waardoor er een prachtige rustige indruk ontstaat. Hierop zijn 3 strookjes van het Splendid Days DSP aangebracht. Ze verschillen iets in lengte, daardoor krijg je een mooi effect. En als laatste zijn er 2 labels uitgestanst van de Painted Labels stansen en op elkaar geplakt. De tekst Veel Sterkte komt uit de Nederlandse stempelset Thee & Troost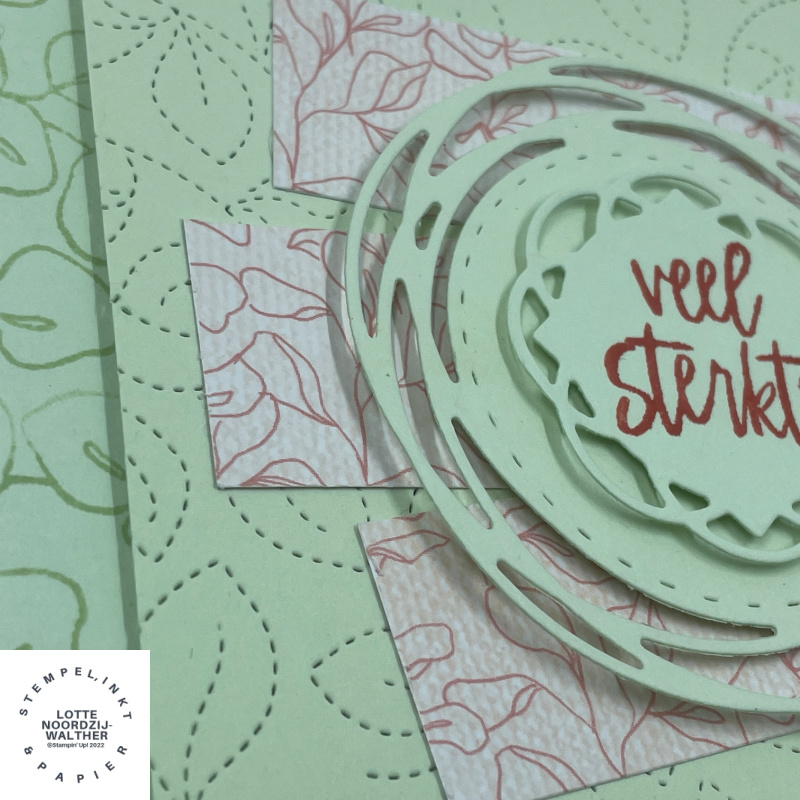 Afmetingen
Basiskaart: 14,5 x 21 cm – 21 cm gerild op 10,5 cm
Mat: 12,5 x 8,5 cm
Strookjes DSP: 2,5 x 6,5 cm – 2,5 x 7 cm en 2,5 x 8 cm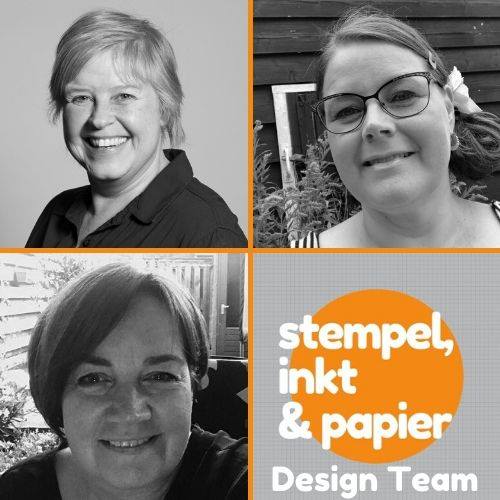 Hop door naar de anderen
Natuurlijk hebben ook de andere leden van het Stempel, Inkt & Papier design team hun best gedaan. Door op onderstaande namen te klikken kom je vanzelf op hun blogpagina terecht en het project wat ze gemaakt hebben.
Heb je iets nodig of heb je een product gezien dat je graag wilt hebben? Wij verzorgen graag je bestelling. Je kunt je bestelling emailen naar lotte@alottestampingfun.nl en wij zorgen ervoor dat het zo snel mogelijk bij je komt!
Lieve groetjes,

Dit zijn de producten die we voor dit project hebben gebruikt:
Product List
En deze producten gebruiken we altijd
Product List
| | | | | |
| --- | --- | --- | --- | --- |
| | | | | |
| | | | | |