Dear International Readers, Welcome to our Blog.
F or your own convenience please use the translate buttom on your right to select the language of your choice.
Thank you so much for stopping by!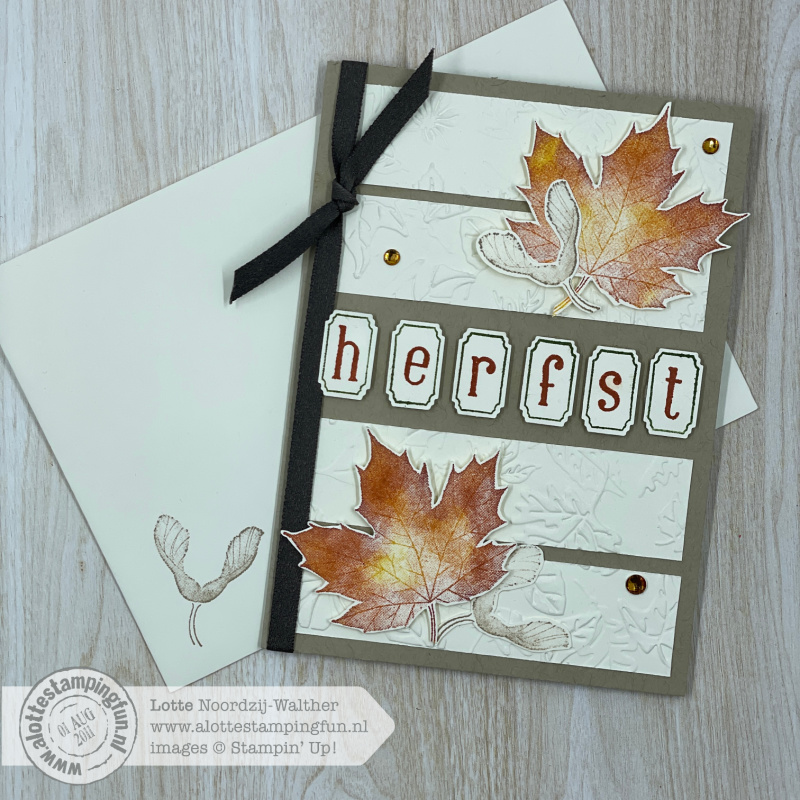 Fijne techniek
Met sponge daubertjes en verschillende kleuren stempel inkt maak je de mooiste overlopen op je stempel zoals je hier ziet. Het herfstblad is gemaakt met de kleuren Crushed Curry, Pumpkin Pie, Cajun Craze en Merry Merlot. Door te stempelen op Very Vanilla cardstock behouden de kleuren hun warme tint.
Ge-emboste achtergrond
De strookjes Very Vanilla zijn ge-embost met de Leaf Fall Embossing folder. Omdat het een 3D folder krijg je die prachtige indrukken..
Zelf je tekst maken
De bundel Alphabest die bestaat uit een stempelset met letters en kader en een bijpassende pons geeft je de mogelijkheid om zelf heel veel teksten te maken. Echt een absolute must voor je verzameling!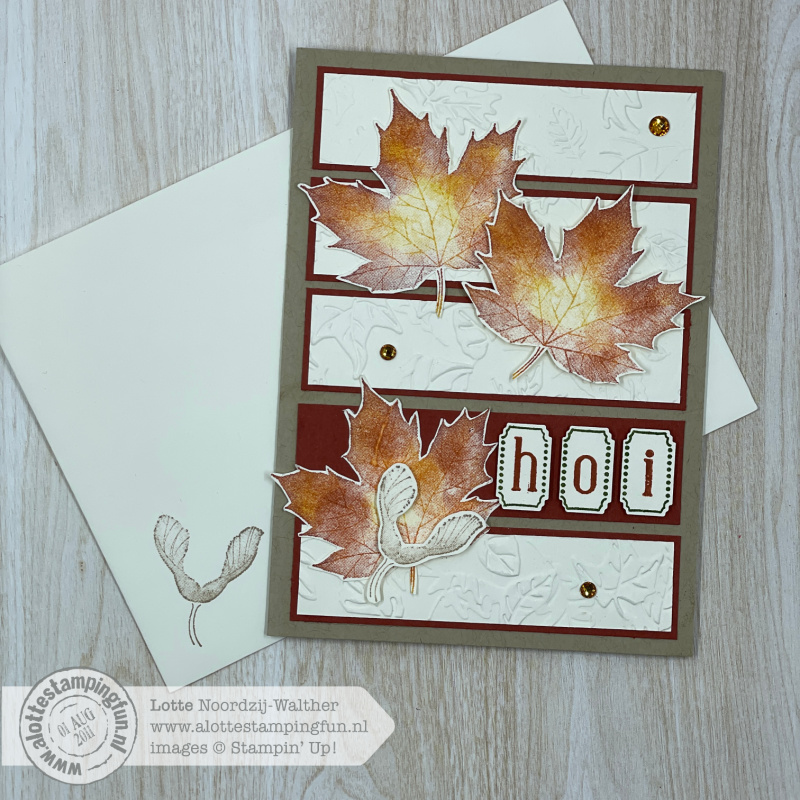 Afmetingen
Basiskaart 21 x 14,5 cm – 21 cm rillen op 10,5 cm
Cajun Craze matjes 5 * 2,5 x 9,5 cm
Very Vanilla matjes 4 * 2,2 x 9,2 cm
Werkwijze
In de Facebook live van 29 september 2022 heeft Lotte laten zien hoe je deze techniek toepast. Door HIER of op onderstaande afbeelding te klikken kun je de video op YouTube bekijken.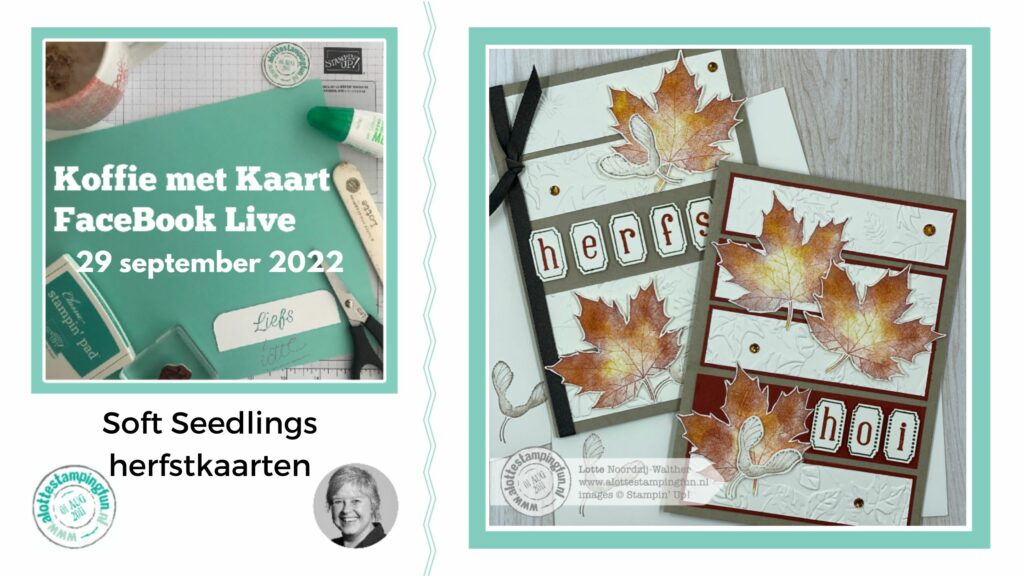 Iets bestellen?
Heb je iets nodig of heb je een product gezien dat je graag wilt hebben? Wij verzorgen graag je bestelling. Je kunt je bestelling emailen naar lotte@alottestampingfun.nl en wij zorgen ervoor dat het zo snel mogelijk bij je komt!
Lieve groetjes,

Dit zijn de producten die we voor dit project hebben gebruikt:
Product List

En deze producten gebruiken we altijd
Product List
| | | | | |
| --- | --- | --- | --- | --- |
| | | | | |
| | | | | |