Dear International readers, welcome to our blog. Please for you convenience use the translate button on the right and select the language of your choice. Thank you so much for stopping by!
Het is weer tijd voor de maandelijkse bloghop van de Creatieve Harten. Het thema voor deze hop is "maak een project met je favoriete pre-oder productvan de nieuwe jaarcatalogus". Wanner je Stampin' Up! demonstratrice bent is een van de voordelen dat je over het algemeen een maand voordat een nieuwe catalogus wordt gelanceerd al een selectie van de nieuwe producten kunt aanschaffen. Superleuk want dat geeft je de mogelijkheid om alvast een en ander uit te proberen.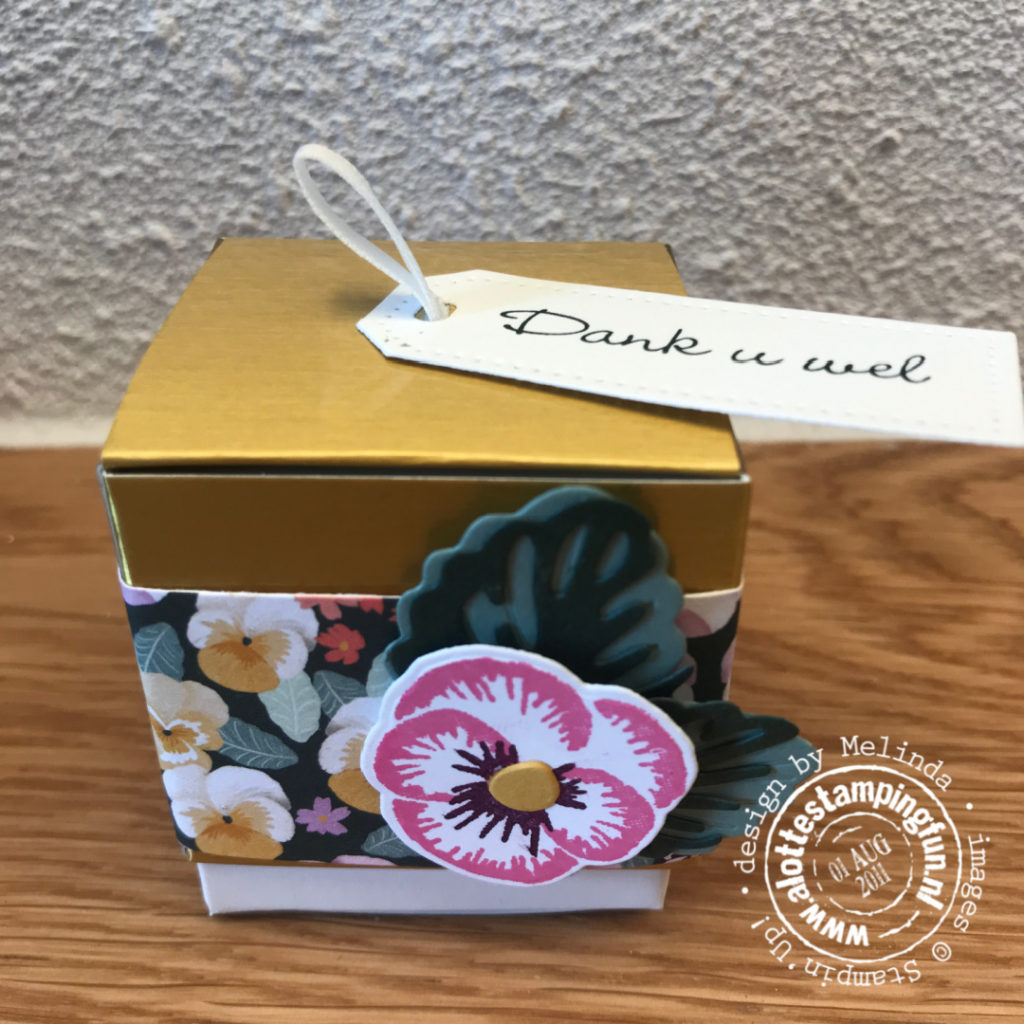 Een van de producten die we konden aanschaffen was de Simply Classic Treat boxes. Een heel tof doosje waarmee Melinda meteen mee aan de slag is gegaan om superleuke dank je wel cadeautjes te maken.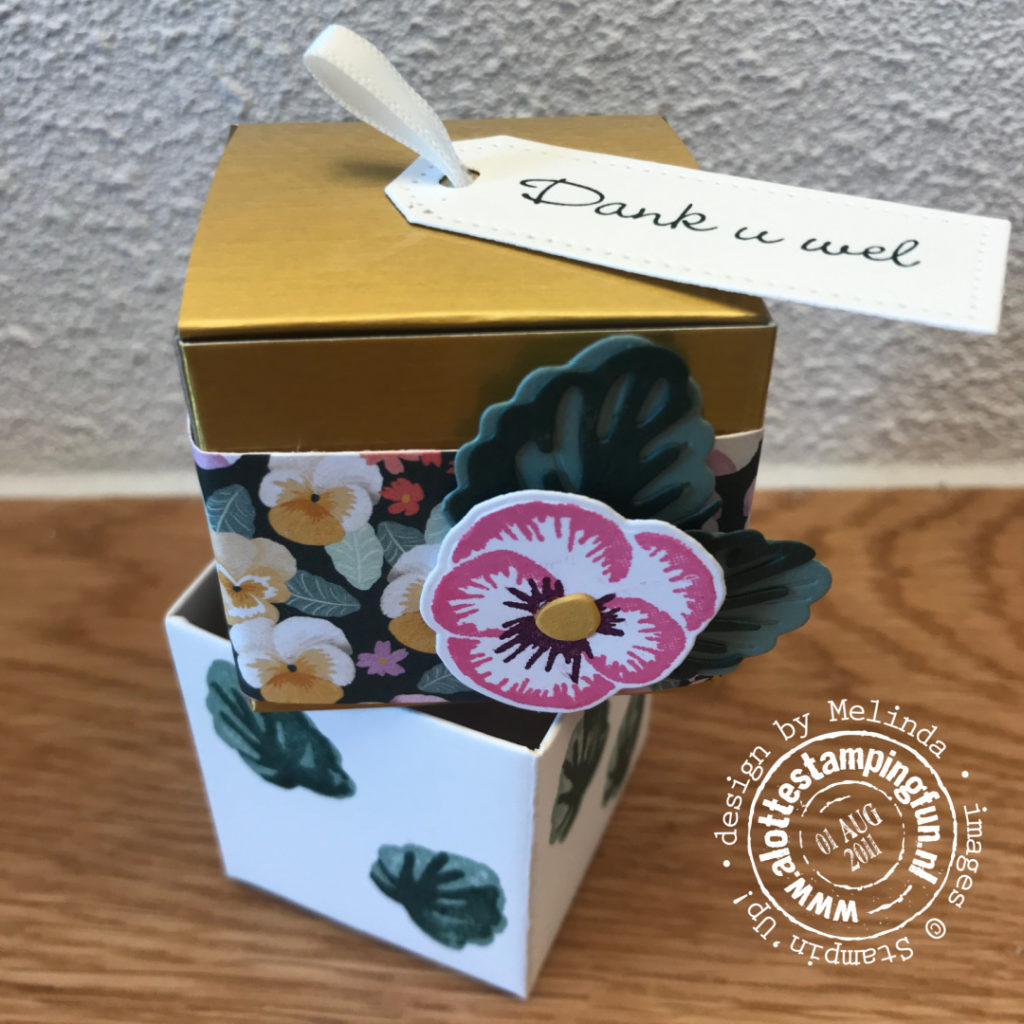 Het doosje is niet alleen goed te combineren met de Simply Elegant Suite, maar ook met de Vrolijke Viooltjes bundel en Designpapier. De bundel bestaat uit de Nederlandse Stempelset Vrolijke Viooltjes en de viooltjes stansen. Als je gek bent op bloemen, mag deze zeker niet in je verzameling ontbreken.
Hop door naar de anderen
Ben je ook zo nieuwsgierig wat de favorieten zijn van onze Creatieve Harten collega's? Hop dan vrolijk door naar de anderen. Dat kun je doen door op de naam onder die van ons te klikken en dan wordt je vanzelf naar haar blog geleid.
We vinden het natuurlijk allemaal heel erg leuk wanneer je een reactie onder onze blog achterlaat.
Aangezien Melinda midden in de verbouwing zit heeft Lotte een video gemaakt van het maken van dit doosje. Door op onderstaande afbeelding of door HIER te klikken kom je daar vanzelf terecht.
Iets bestellen?
Alle materialen die zijn gebruikt, staan onderaan dit blog vermeld. Mocht je iets in je voorraad missen of een aanvulling willen, wij verzorgen graag je bestelling. Stuur ons een email (lotte@alottestampingfun.nl) met je wensen en dan komt het dik voor elkaar.
Lieve groetjes

Dit zijn de producten die we voor dit project hebben gebruikt:
Product List

En deze producten gebruiken we altijd:
Product List