Dear international readers.
Welcome to our blog, Please use the translate button up in the right hand corner to read this blog in your preferred language.
Te schattig!
Deze labels zijn toch te schattig! Ze zijn gemaakt met het Penguin Playmates Designer Series Paper dat je tot en met 30 september 2021 gratis aan je bestelling van € 60 kunt toevoegen.
Knipwerk
Als je van knippen houdt dan kom je zeker aan je trekken met dit papier. Er zijn heel veel pinguins, ijsberen en vosjes om uit te knippen. Hier kunt je superleuke tafereeltjes mee maken, zeker wanneer je de andere zijde van het papier als achtergrond gebruikt. Dat hebben wij dan ook gedaan met deze labels.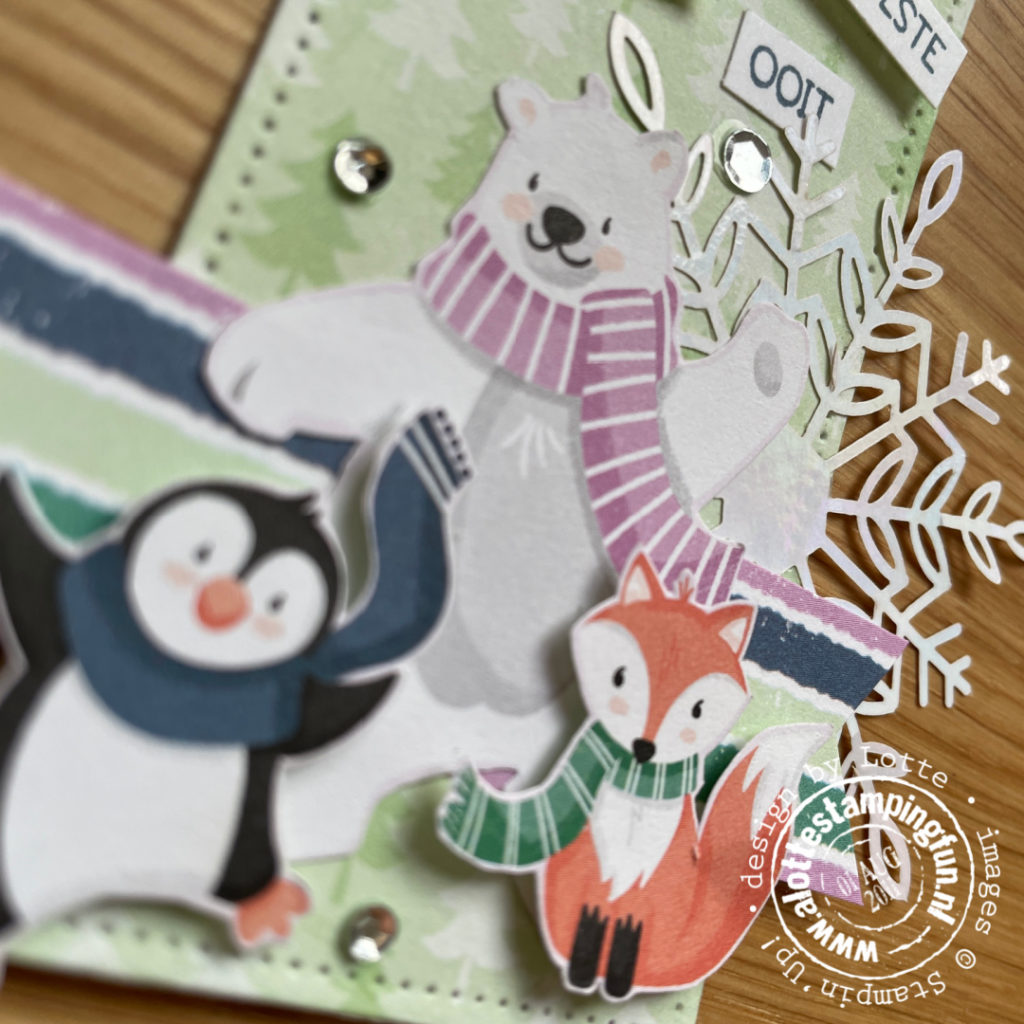 Hoe maak je de labels?
Wij vinden het fijn om bij labels niet altijd de achterzijde van het DSP te laten zien, maar een effen ondergrond te hebben. Dus maken we die dan van cardstock. Een beetje afhankelijk stansen we het label van cardstock los van het DSP en plakken het dan op elkaar of we plakken stroken DSP op het cardstock en stansen dan de labels.
Werkwijze
Wil je zien hoe we deze labels hebben gemaakt? Klik dan hier of op onderstaande afbeelding om naar ons YouTube kanaal te gaan om de video te bekijken.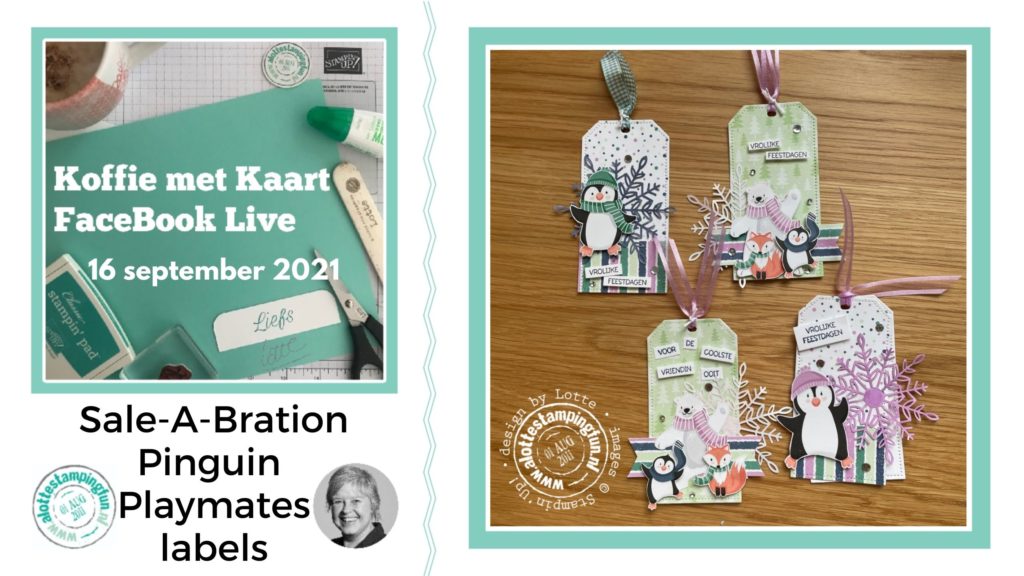 Iets bestellen?
Heb je iets nodig of heb je een product gezien dat je graag wilt hebben? Wij verzorgen graag je bestelling. Je kunt je bestelling emailen naar lotte@alottestampingfun.nl en wij zorgen ervoor dat het zo snel mogelijk bij je komt!
Lieve groetjes,

Dit zijn de producten die we voor dit project hebben gebruikt:
Product List
En deze producten gebruiken we altijd
Product List
| | | | | |
| --- | --- | --- | --- | --- |
| | | | | |
| | | | | |