Dear international readers.
Welcome to our blog, Please use the translate button up in the right hand corner to read this blog in your preferred language.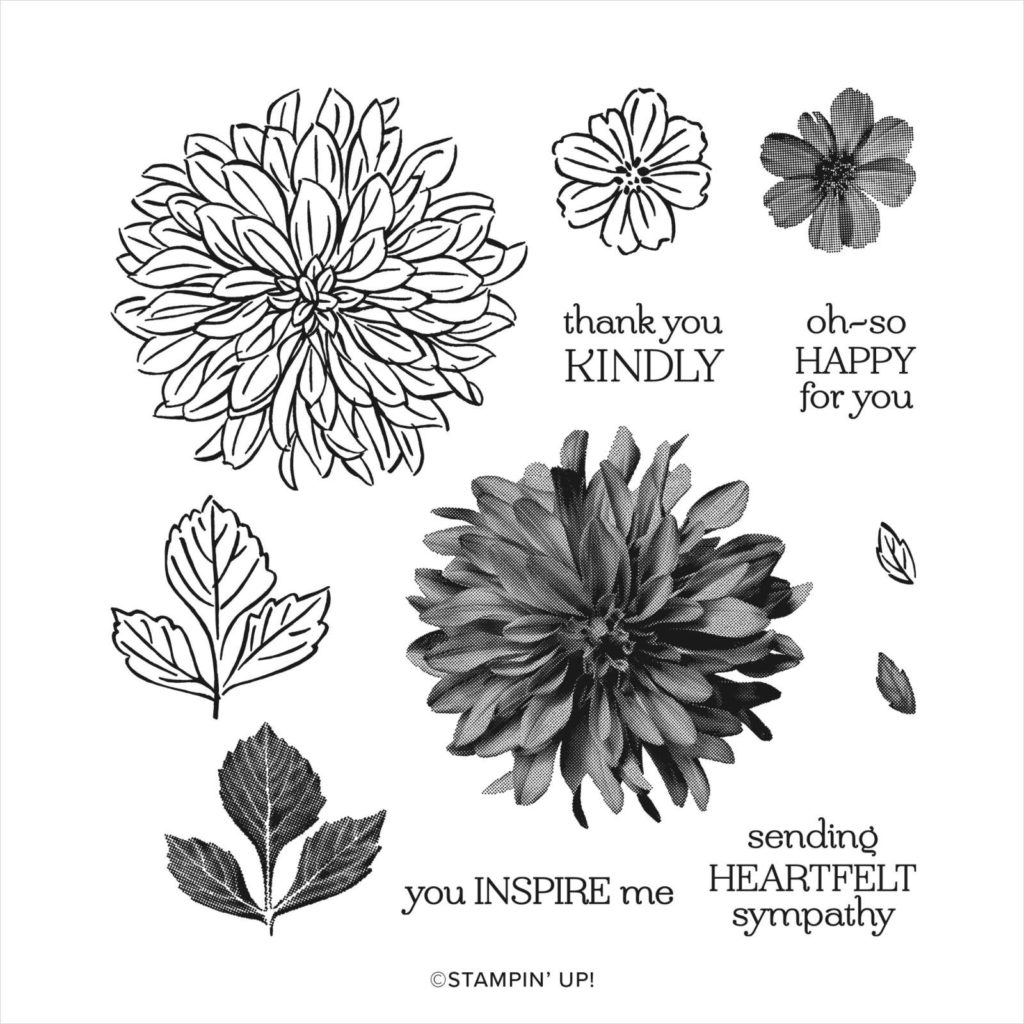 Zoooo mooi!
Wat een prachtige stempelset is de Delicate Dahlia's ! Deze stempelset kun je gratis bestellen wanneer je tijdens de Sale-A-Bration actie van Stampin' Up! een bestelling van €120 of meer plaatst. De Sale-A-Bration actie is geldig tot en met 30 september 2021, dus wees er snel bij als je hem nog wilt bemachtigen
Dahlia's zijn er in heel veel kleuren
Maar wij zijn gek op de dahlia's in herfsttinten. Het is naar ons idee ook een echte herfstbloem. Om de herfsttinten in de bloem te krijgen hebben wij de kleuren Cajun Craze, Cherry Cobbler, Crushed Curry en Pumpkin Pie gebruikt. voor het blad voegden we daar ook nog Mossy Meadow aan toen.
Vanille in plaats van wit
De basis van de achtergrond wilden we ook wat zachter en daarom hebben we Very Vanilla gebruikt in plaat van Basic White. De Vanilla mat hebben we geembossed met de 3D Timber embossingfolder en daarna gesponsd. Dat geeft net dat extra "wow" effect aan de kaart. De Gilded Gems en het stukje Cherry Cobbler & Gold metallic ribbon maken het dan helemaal af.
Afmetingen
Basiskaart: 21 x 14,5 cm – 21 cm zijde rillen op 10,5 cm
Mat voorzijde: 8,5 x 13,5 cm
Mat binnenzijde: 8 x 13 cm
Werkwijze
Vind je het fijn om te zien hoe deze kaart is gemaakt, ga naar ons YouTube kanaal door hier of op onderstaande afbeelding te klikken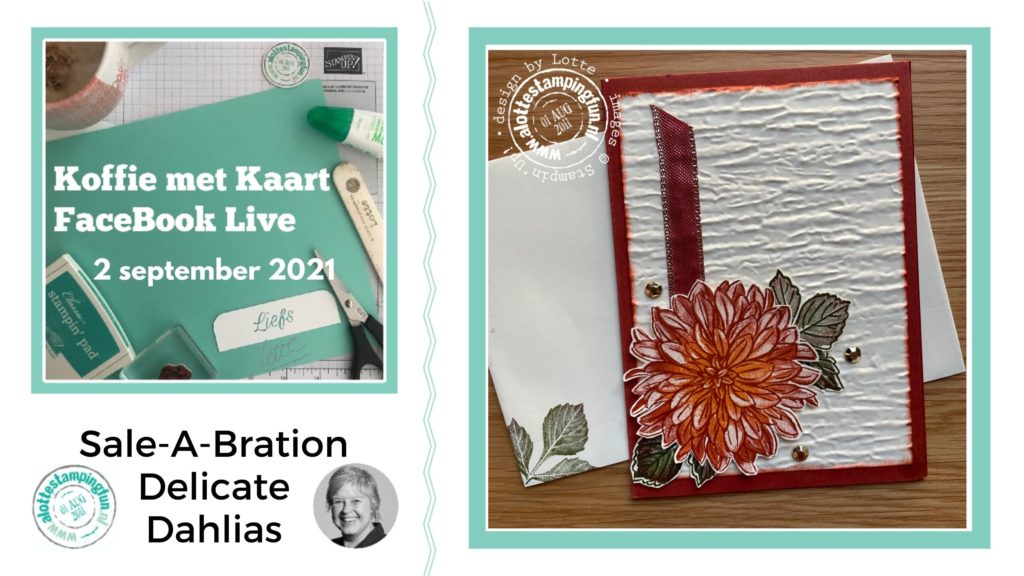 Iets bestellen?
Heb je iets nodig of heb je een product gezien dat je graag wilt hebben? Wij verzorgen graag je bestelling. Je kunt je bestelling emailen naar lotte@alottestampingfun.nl en wij zorgen ervoor dat het zo snel mogelijk bij je komt!
Lieve groetjes,

Dit zijn de producten die we voor dit project hebben gebruikt:
Product List
En deze producten gebruiken we altijd
Product List
| | | | | |
| --- | --- | --- | --- | --- |
| | | | | |
| | | | | |
En deze producten gebruiken we altijd