Dear international readers.
Welcome to our blog, Please use the translate button up in the right hand corner to read this blog in your preferred language.

WOW!
Wow! wat een fantastische actie weer van Stampin'Up.
Pak je jaarcatalogus erbij want van 16-18 november krijg je maar liefst:
10 % korting op het kaartkarton*
15 % korting op inkt*
20 % korting op stansen*
*Klik hier voor een PDF de lijst met producten waar het om gaat

Nog meer korting ?
Wanneer je in deze periode (16-18 november 2021) besluit om een startpakket aan te schaffen heb je nog meer korting. Lees alles over het startpakket HIER of klik op onderstaande afbeelding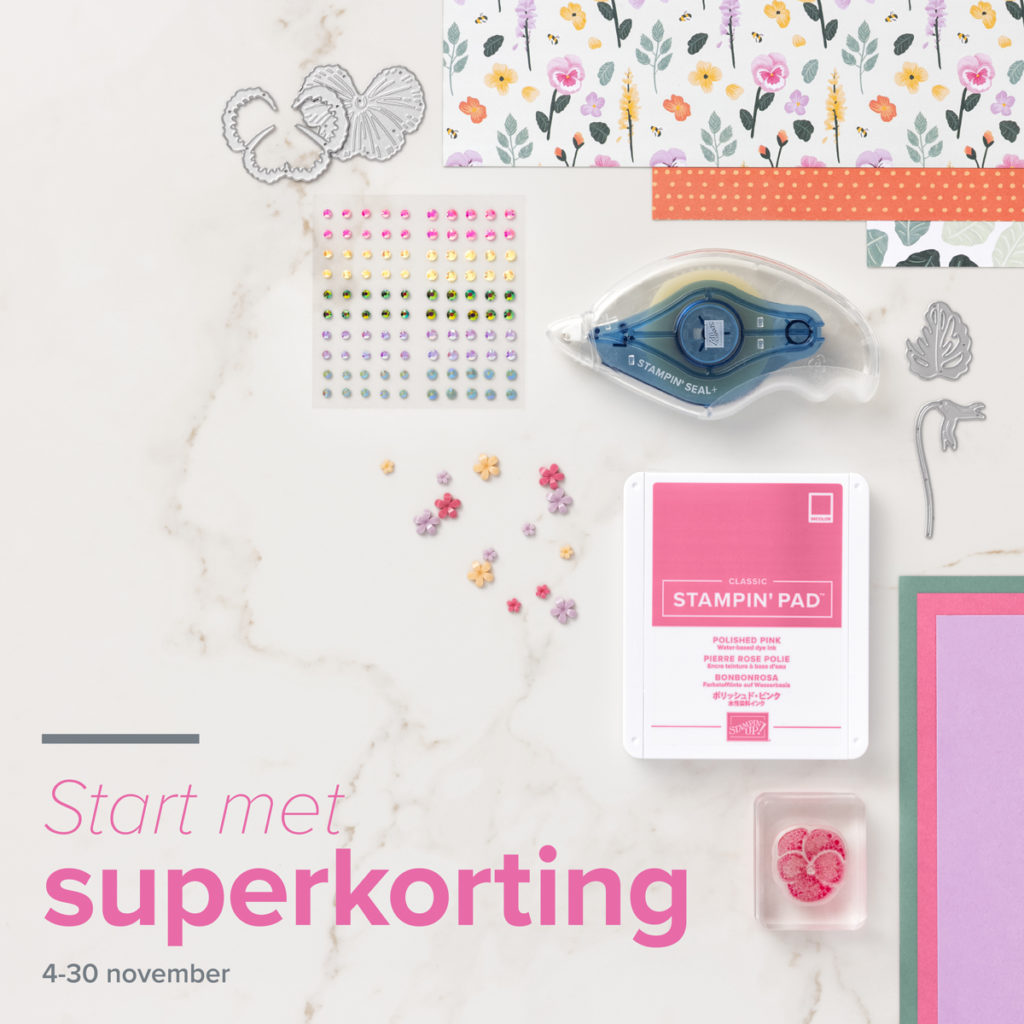 Iets bestellen?
Heb je iets nodig of heb je een product gezien dat je graag wilt hebben? Wij verzorgen graag je bestelling. Je kunt je bestelling emailen naar lotte@alottestampingfun.nl en wij zorgen ervoor dat het zo snel mogelijk bij je komt!
Lieve groetjes,