Dear international readers.
Welcome to our blog, Please use the translate button up in the right hand corner to read this blog in your preferred language.
Wat een prachtige set is Positive Thougths! Als je er alleen al naar kijkt wordt je er al helemaal vrolijk van. Een kaart met veel laagjes deze keer. Door gebruik te maken van de bij de stempelset passende stansen Nature's Thoughts in combinatie met de Ornate Layer stansen wordt het een mooi geheel.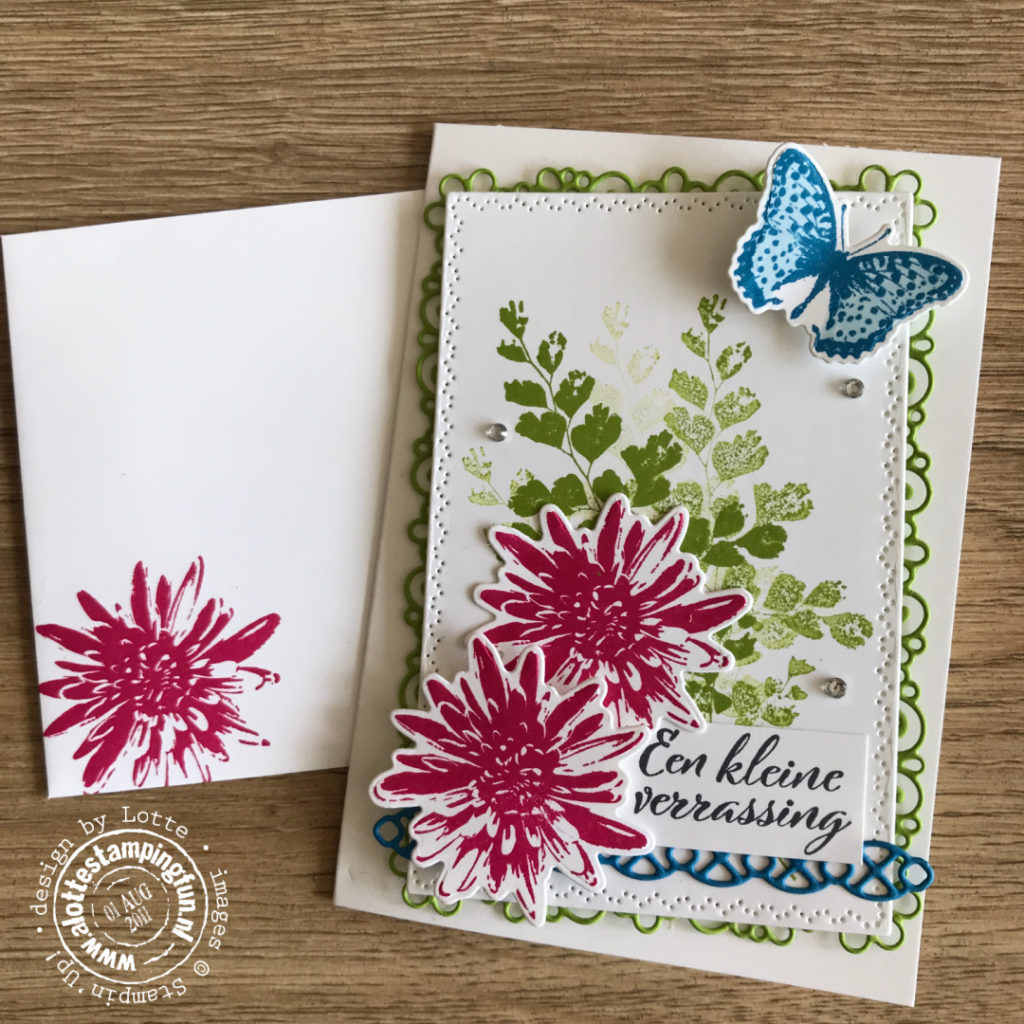 Afmetingen
Basiskaart: Whisper White Notecard & Envelop
Whisper White en Granny Apple Green om te stansen minimaal 9 x 13 cm
Whisper White om op te stempelen en een strookje Pacific Point om te stansen.
Werkwijze
In de onderstaande registratie van de Facebook live van donderdagavond 17 september 2020 laat Lotte je zie hoe je deze kaart heel gemakkelijk zelf maakt.

Heb je iets nodig of heb je een product gezien dat je graag wilt hebben? Wij verzorgen graag je bestelling. Je kunt je bestelling emailen naar lotte@alottestampingfun.nl en wij zorgen ervoor dat het zo snel mogelijk bij je komt!
Lieve groetjes,
Dit zijn de producten die we voor dit project hebben gebruikt:
Product List

En deze producten gebruiken we altijd
Product List
| | | | | |
| --- | --- | --- | --- | --- |
| | | | | |
| | | | | |