Dear international readers.
Welcome to our blog, Please use the translate button up in the right hand corner to read this blog in your preferred language.

Welkom bij de maandelijkse bloghop van het Feel Good Stampin' Design Team. 12 Stampin' Up! demonstratrices uit Nederland inspireren je elke maand met hun leukste projecten rondom een bepaald thema. Deze maand: Tags, Bags & Boxes.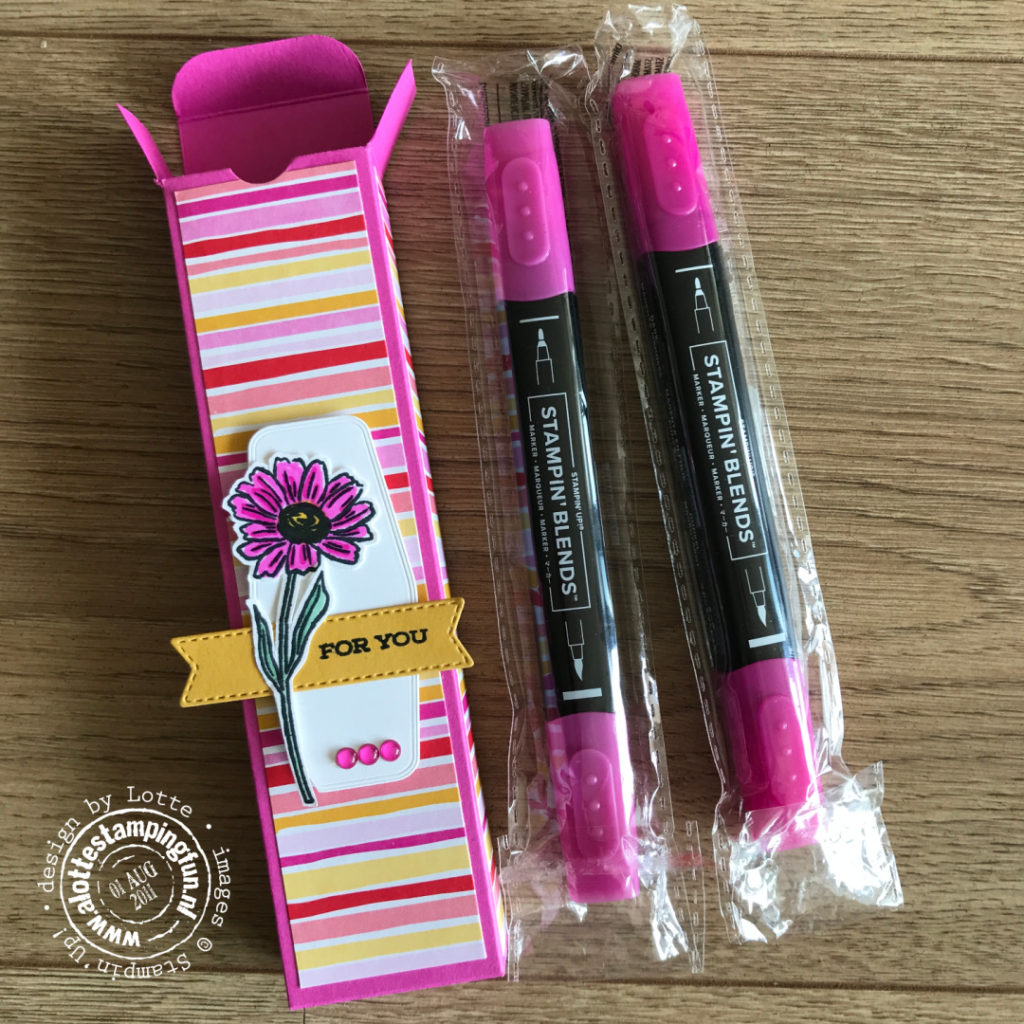 Omdat de feestmaanden in tocht zijn, hebben wij een leuk doosje gemaakt waar een Stampin' Blend Combo Pack in past. Want was is er nu leuker een creatief iemand met leuke hobby spullen te verrassen.
Verschillende doosjes
We maakten de doosjes met het Flowers for Every Season Design Papier en de Four Seasons Flower stempelset. Leuk voor een cadeautje in elk seizoen. De complete lijst van gebruikte producten vind je onder aan het blog en natuurlijk op de projectbeschrijving.
Afmetingen
Basismaat doosje: 13 x 21 cm
Matjes: 2 * 1,5 x 15,2 cm en 2 * 3,5 x 15,2 cm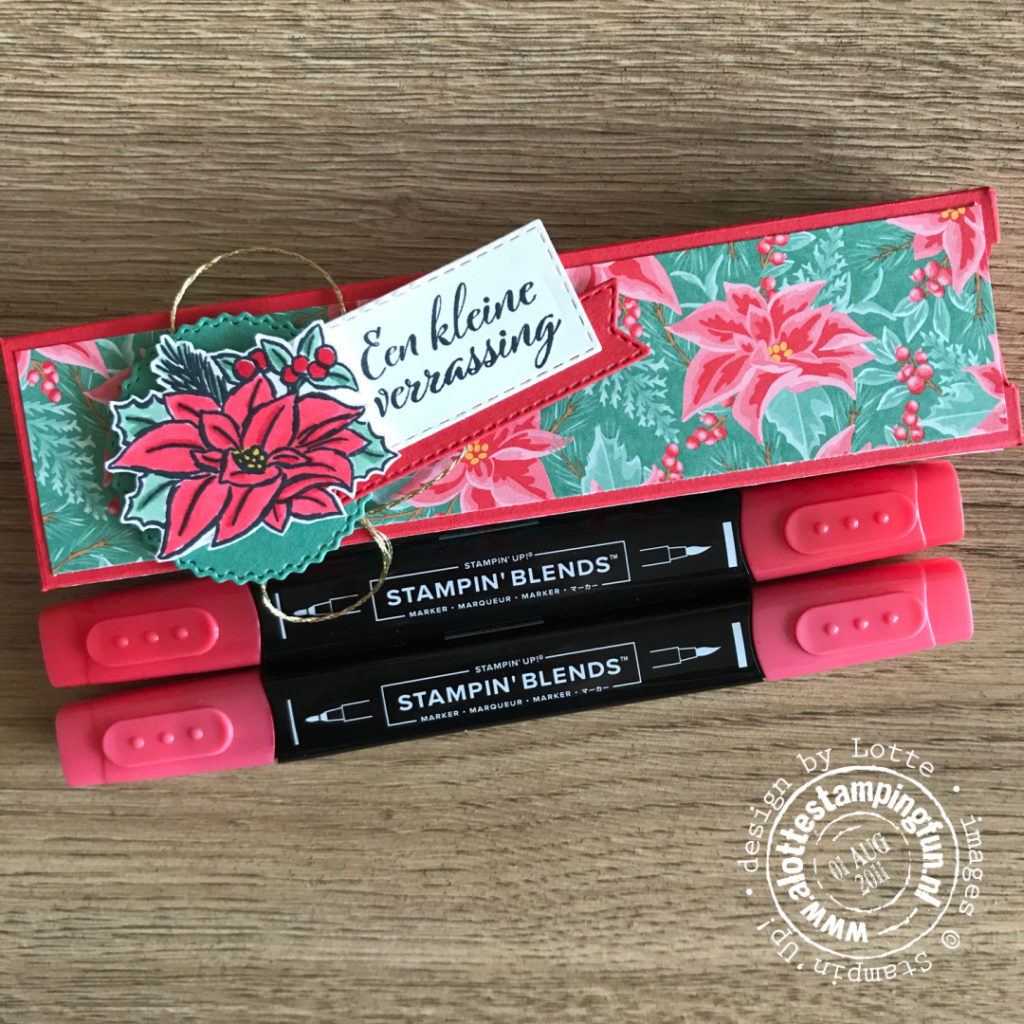 Werkwijze
Als je alle details wilt weten van deze kaart, kun je de video hier bekijken of wanneer je op onderstaande knop klikt de pdf downloaden. In de pdf staan alle gegevens van de kaart en de link naar de video. Print hem uit of sla hem op dan kun je de kaart altijd nog namaken.

Nog veel meer moois te zien!
Hieronder zie je de lijst van alle Stampin' Up! collega's die aan deze bloghop meedoen. Je kunt hun project met het thema Tags, Bags & Boxes bekijken door op een van onderstaande namen te klikken. Wanneer je start op de naam onder Lotte, kun je een mooi rondje maken tot je hier weer terug bent. Vergeet onderweg niet om te vertellen in het comment wat je van het project vindt. Dat zouden we superleuk vinden.!
Heb je iets nodig of heb je een product gezien dat je graag wilt hebben? Wij verzorgen graag je bestelling. Je kunt je bestelling emailen naar lotte@alottestampingfun.nl en wij zorgen ervoor dat het zo snel mogelijk bij je komt!
Lieve groetjes,
Dit zijn de producten die we voor dit project hebben gebruikt:
Product List

En deze producten gebruiken we altijd
Product List
| | | | | |
| --- | --- | --- | --- | --- |
| | | | | |
| | | | | |