Dear international readers.
Welcome to our blog, Please use the translate button up in the right hand corner to read this blog in your preferred language.

Welkom bij de maandelijkse bloghop van de Creatieve Harten. Deze maand was de opdracht een project te maken met je favoriete product uit de mini catalogus. Melinda koos deze keer haar favoriet: de Gather Together bundel en maakte daar deze frisse herfstkaart mee.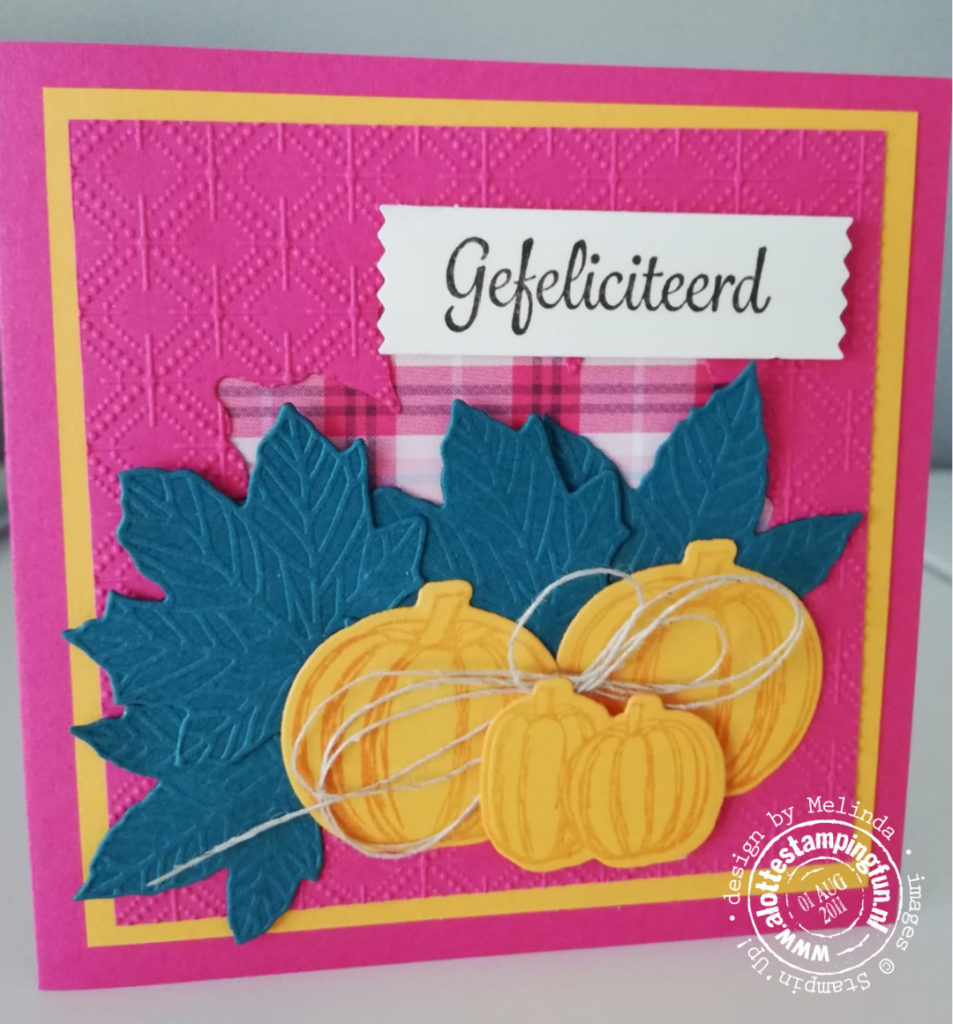 Misschien niet de meest voor de hand liggen de kleuren voor de herfst, maar wat een supermooie combi! De kleuren zijn gehaald uit het prachtige Plaid Tidings Designer Series Paper Pack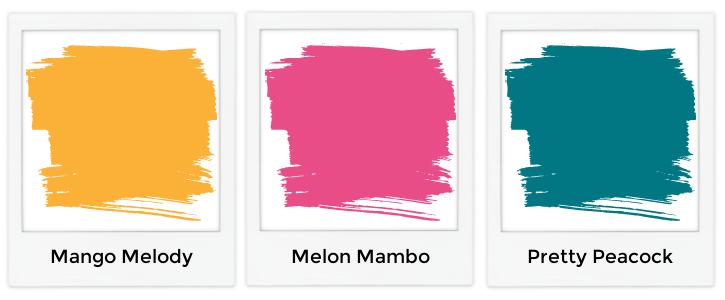 Eerst is uit het Melon Mambo het blad gestanst met de Gather Leaves stansen en daarna geembossed met de Dainty Diamonds Embossing folder. Daarna is daarachter het Paid Tidings designer papier geplakt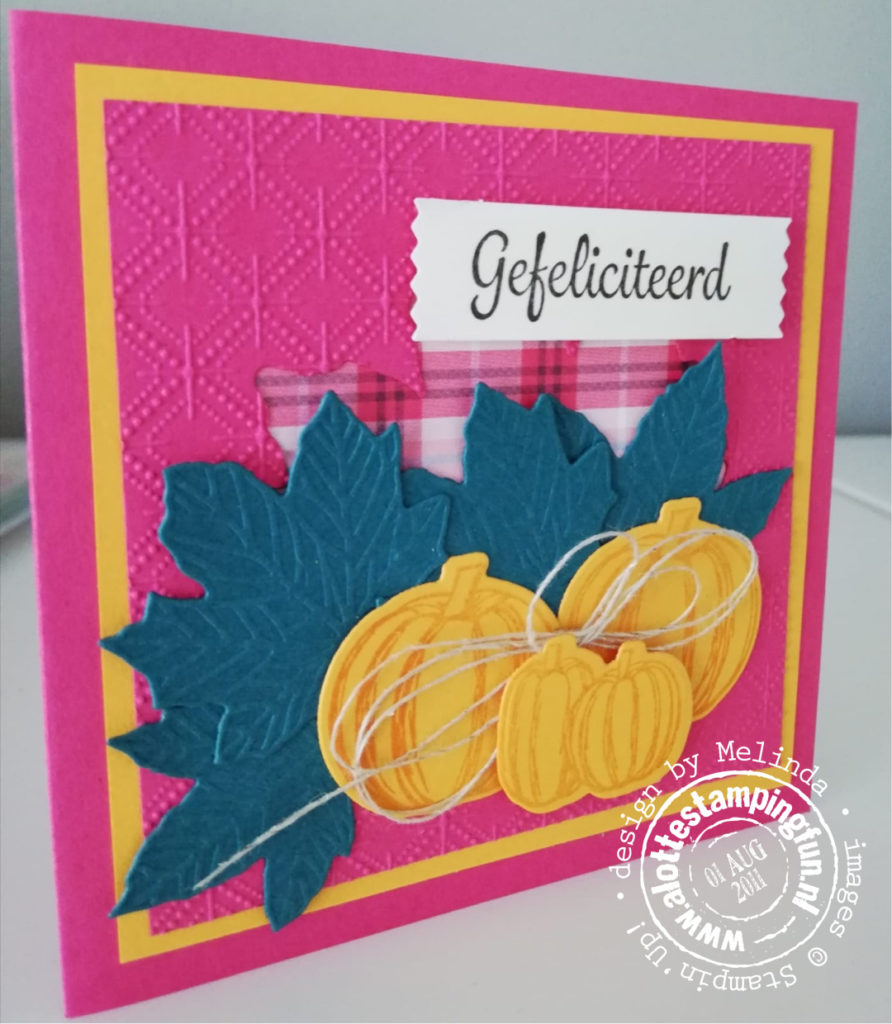 De bladeren zijn gestanst uit Pretty Peacock. Het fijne van deze stansen is dat ze ook meteen embossen. Echt heel fijn! De pompoenen zijn eerst in Mango Melody op Mango Melody kaartkarton gestempeld en toen uitgestanst. Een stukje Linen Thread geeft de kaart net nog wat extra's.
Nog meer favorieten zien?
Onze collega's hebben ook een project gemaakt met hun favorieten product uit de mini catalogus. Klik op de volgende naam om door te gaan naar hun blog en nog meer inspiratie op te doen
We vinden het natuurlijk super leuk als je een reactie achterlaat op ons blog wat je van deze kaart vindt. Vind je het leuk om nog meer inspiratie van ons te zien met de verschillende herfstproducten van Stampin' Up! ? Type dan in de zoekbalk het woord herfst en dan verschijnen alle posts met projecten die we ooit voor de herfst hebben gemaakt.
Heb je iets nodig of heb je een product gezien dat je graag wilt hebben? Wij verzorgen graag je bestelling. Je kunt je bestelling emailen naar lotte@alottestampingfun.nl en wij zorgen ervoor dat het zo snel mogelijk bij je komt!
Lieve groetjes,
Dit zijn de producten die we voor dit project hebben gebruikt:
Product List

En deze producten gebruiken we altijd
Product List
| | | | | |
| --- | --- | --- | --- | --- |
| | | | | |
| | | | | |