Dear International readers, welcome to our blog. Please for you convenience use the translate button on the right and select the language of your choice. Thank you so much for stopping by!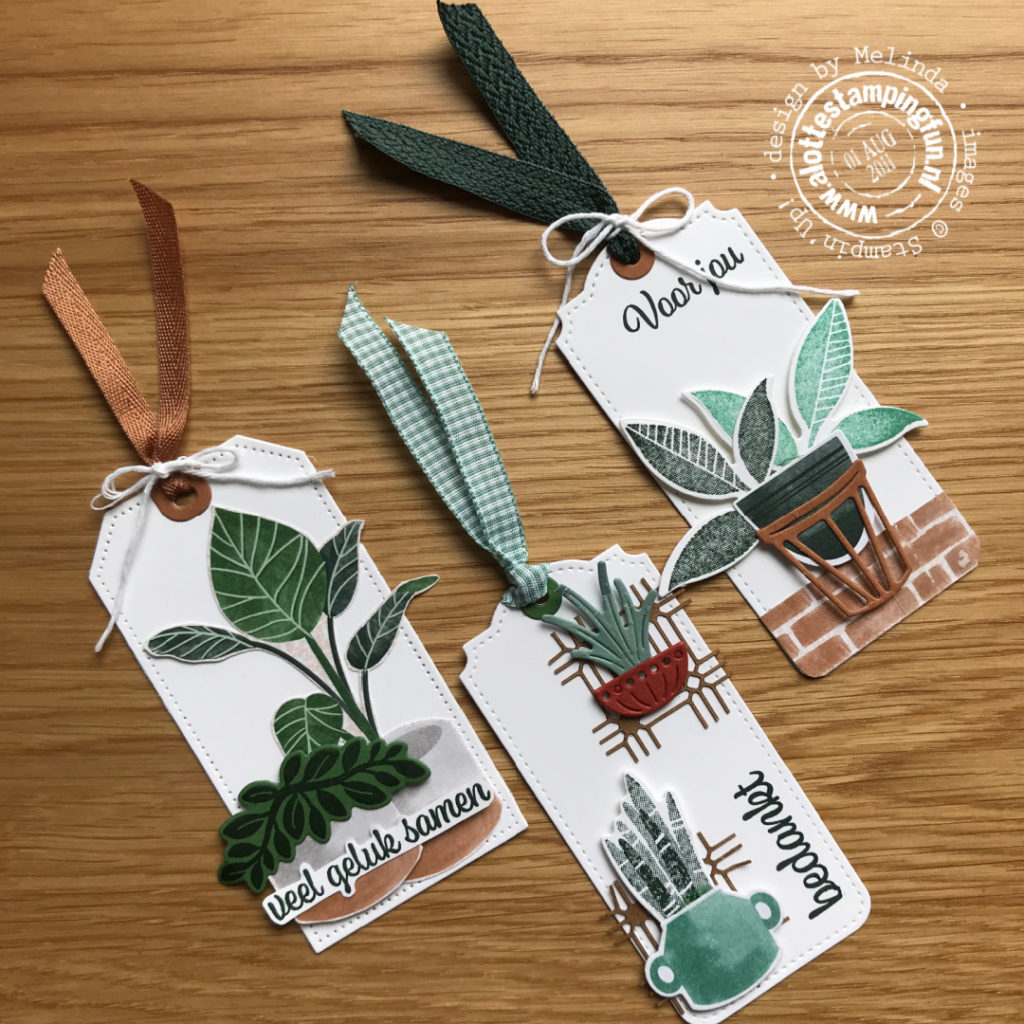 Samenwerken is zo fijn!
We appen elkaar regelmatig over wat we aan het maken zijn. Toen Melinda deze labels aan Lotte liet zien was de Facebook live van 24 juni geboren. Het is heel fijn om zo samen te werken. Want hoe leuk zijn ze! Ideaal om op een cadeau te bevestigen of aan een bos bloemen of mooie plant te hangen.
Stansen of knippen het kan allebei
Je kunt de stempel set en de stansen gebruiken om de potten en planten te maken, maar ook het prachtige design papier wat in de suite "Favoriete Stek" zit heeft heel veel afbeeldingen die je kunt uit stansen of uitknippen. Dat geeft je heel veel verschillende mogelijkheden om je labels aan te kleden.
Afmetingen
Basislabels gestanst uit Basic White Thick Cardstock met de Tailor Made Tags stansen
Werkwijze
Klik hier of op onderstaande afbeelding om naar de registratie van de Facebook live op ons YouTube kanaal te gaan waarin Lotte precies uitlegt hoe je deze labels kunt maken.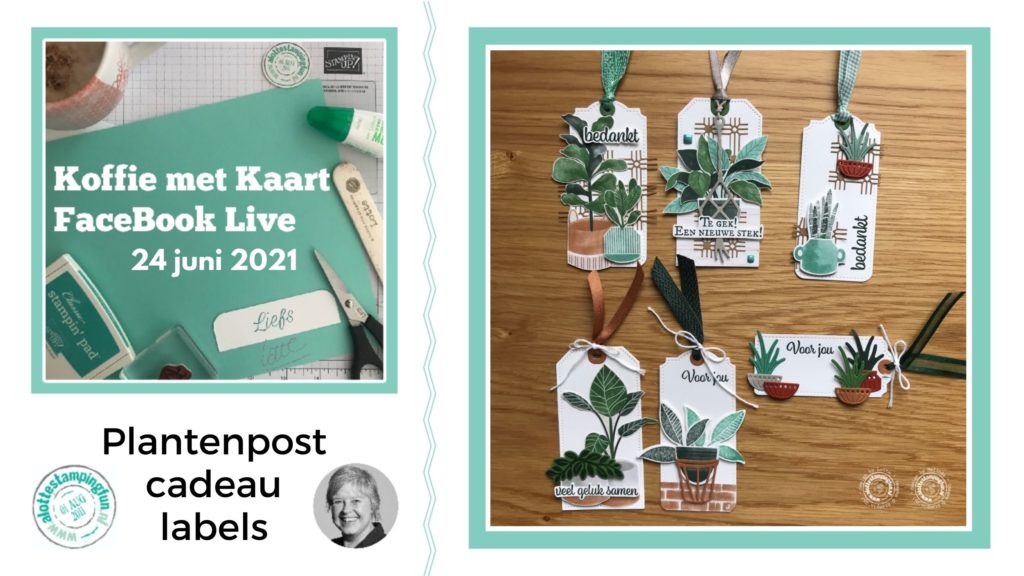 Iets bestellen?
Alle materialen die zijn gebruikt, staan onderaan dit blog vermeld. Mocht je iets in je voorraad missen of een aanvulling willen, wij verzorgen graag je bestelling. Stuur ons een email (lotte@alottestampingfun.nl) met je wensen en dan komt het dik voor elkaar.

Dit zijn de producten die we voor dit project hebben gebruikt:
Product List

En deze producten gebruiken we altijd:
Product List