Dear International readers, welcome to our blog. Please for you convenience use the translate button on the right and select the language of your choice. Thank you so much for stopping by!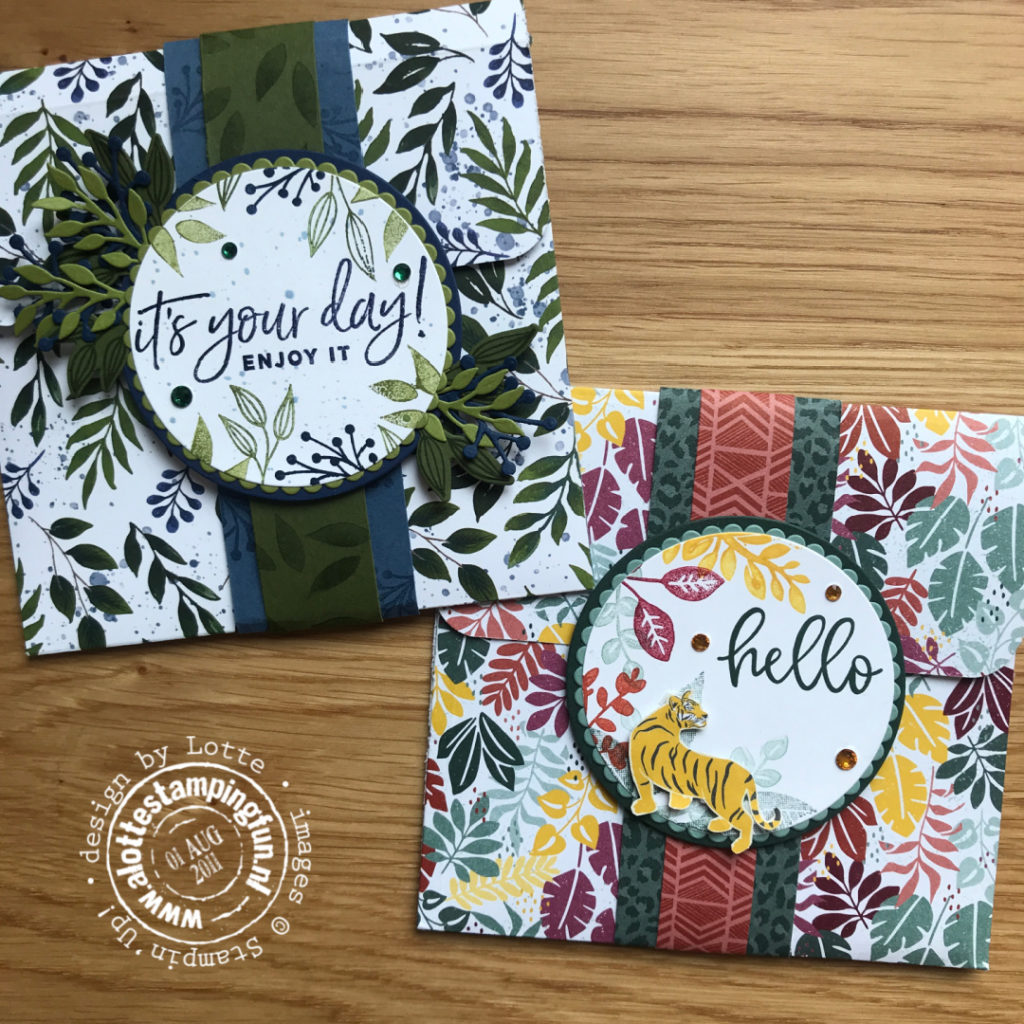 Designer Series Paper in de aanbieding
De gehele maand juli is een selectie van het Designer Series Paper in de aanbieding. (zie het blok aan de rechterkant voor alle details). Dan is het toch wel heel leuk om voorbeelden te tonen hoe je het Designer Series Paper kunt gebruiken. Ja, het is heel lastig om het mes in het mooie papier te zetten, maar kijk toch eens wat voor leuks je er mee kunt maken!
Combineer gerust met andere stempelsets en stansen
Natuurlijk kun je bij het Designer Series Paper de bijpassende stempelset en stansen te gebruiken, maar hoe leuk is het om het juist met andere sets te combineren. In onze voorbeelden combineren we het In the Wild Designer Series Paper met de Lovely You stempelset en het Beauty of the Earth Designer Series Papier met de Tidings & Trimmings bundel. Wanneer je op de kaart klikt verschijnt hij groter in je beeld.
Afmetingen
Basiskaart gekleurd Cardstock: 12,5 x 12,5 cm
Mat Basic White: 12 x 12 cm
Designer Series Papier: 15 x 30 cm
15 cm zijde rillen op 1 en 14 cm
30 cm zijde rillen op 12 en 25 cm
Breedte van de stroken voor de buikband 4 en 2,5 cm
Werkwijze
Klik hier of op onderstaande afbeelding om naar de registratie van de Facebook live op ons YouTube kanaal te gaan waarin Lotte precies uitlegt hoe je deze kaarten kunt maken.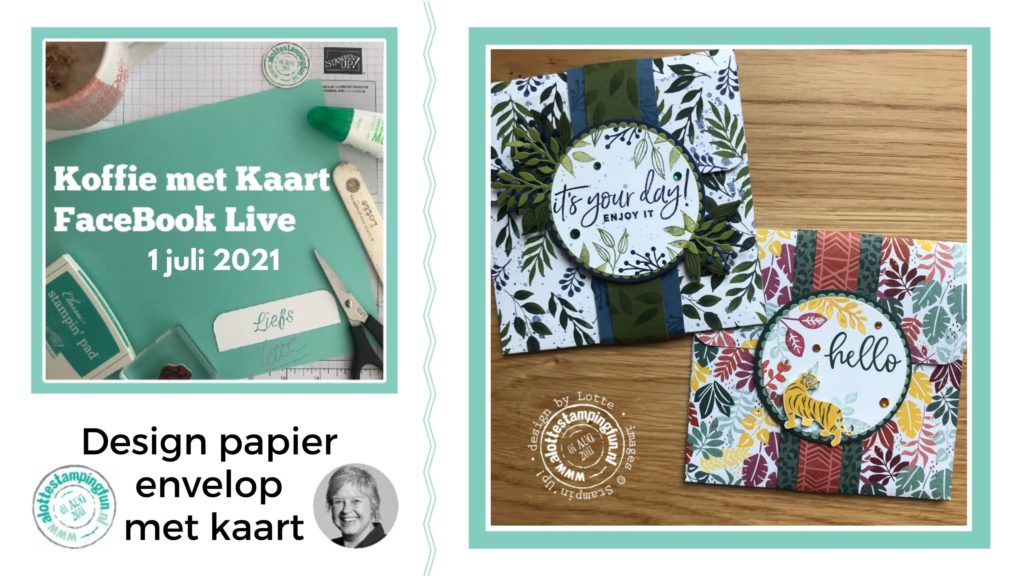 De blogpost van Jo Blackman over haar kaart vind je door hier te klikken
Iets bestellen?
Alle materialen die zijn gebruikt, staan onderaan dit blog vermeld. Mocht je iets in je voorraad missen of een aanvulling willen, wij verzorgen graag je bestelling. Stuur ons een email (lotte@alottestampingfun.nl) met je wensen en dan komt het dik voor elkaar.

Dit zijn de producten die we voor dit project hebben gebruikt:
We hebben per gemaakte kaart het Designer Series Paper, de inkt kleuren en de embellishments genoemd
Product List

En deze producten gebruiken we altijd:
Product List