Dear international readers, welcome to our blog. Please use the translate button in the right top corner of this page to have this post translated in the language of your choice.
Altijd weer een spannend moment
Wanneer je Stampin' Up! demonstratrice bent, geniet je een groot aantal voordelen. Een ervan is dat je de nieuwe producten als eerste te zien krijgt. Op 24 maart om 20:00 was het zover. De PDF van de nieuwe jaarcatalogus 2021-2022 werd online gezet. Vanaf dat moment zit iedereen natuurlijk gekluisterd aan het beeldscherm om al dat moois toch zich te nemen.
Cadeautje voor het team
Van dat staren naar het beeldscherm krijg je vermoeide ogen, dus dacht dat het leuk zou zijn om de leden van team ALotteFunStampers een passend aardigheidje te sturen. Een Garnier oogmasker dat ze op hun vermoeide ogen kunnen leggen. Natuurlijk hoort daar een mooie verpakking bij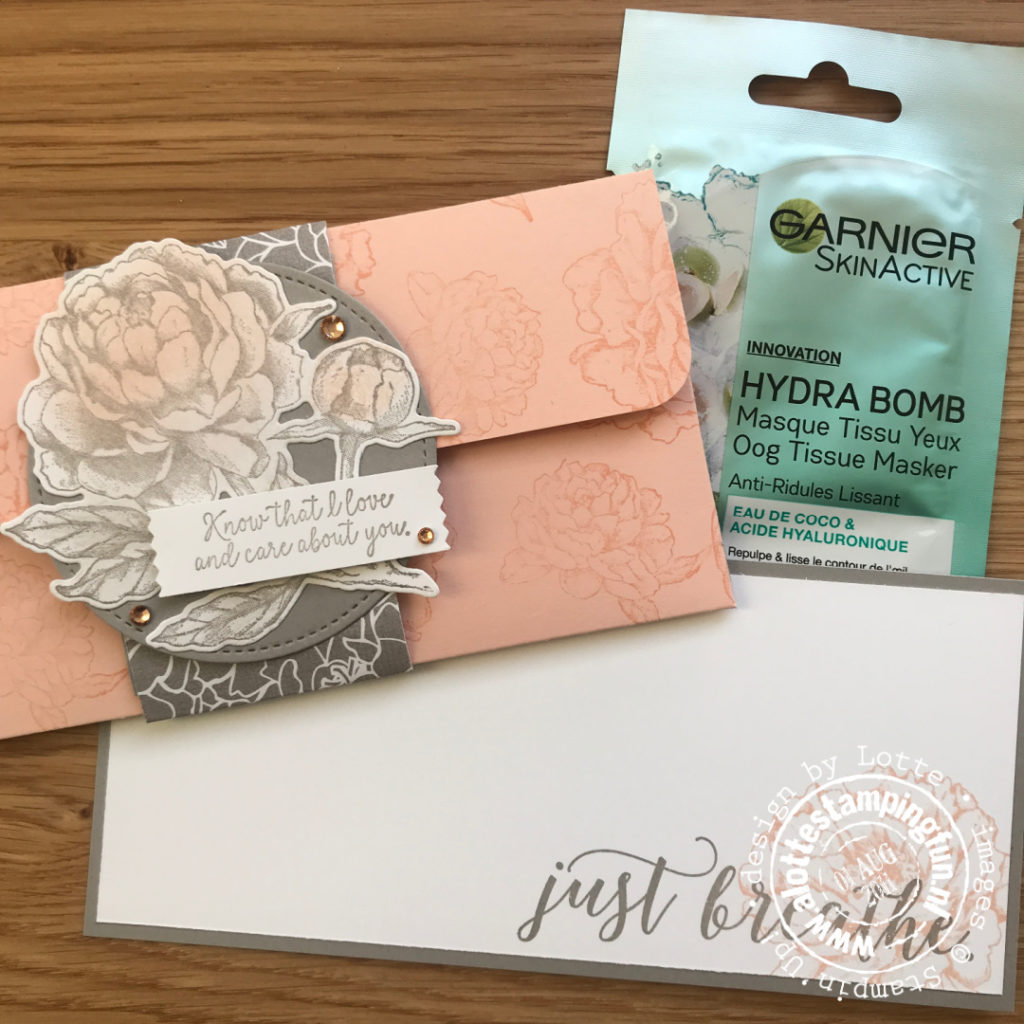 Afmetingen
Mapje:
Basis 21 x 21 cm – ril een zijde op 1,5 en 19,5 cm en de ander zijde op 8 en 16,5 cm
Kaart:
Basis: 8 x 17,5 cm
Mat 1 Gray Granite: 7,5 x 17 cm
Mat 2 Basic White 7 en 16,5 cm
Band:
DSP 5 x 15 cm
verlengstukje: 5 x 7,5 cm
Werkwijze
Klik hier of op onderstaande afbeelding om naar de registratie van de Facebook live te gaan waar Lotte dit leuke mapje maakt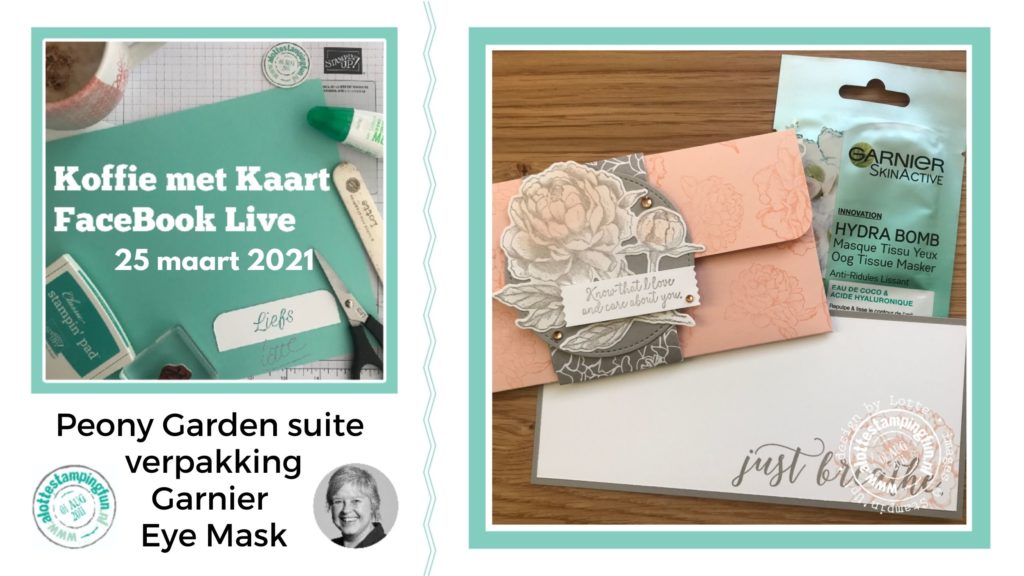 Iets bestellen?
Alle materialen die zijn gebruikt, staan onderaan dit blog vermeld. Mocht je iets in je voorraad missen of een aanvulling willen, wij verzorgen graag je bestelling. Stuur ons een email (lotte@alottestampingfun.nl) met je wensen en dan komt het dik voor elkaar.
Lieve groetjes van

Dit zijn de producten die we voor dit project hebben gebruikt:
Product List

En deze producten gebruiken we altijd:
Product List