Dear international readers, welcome to our blog. Please use the translate button in the right top corner of this page to have this post translated in the language of your choice.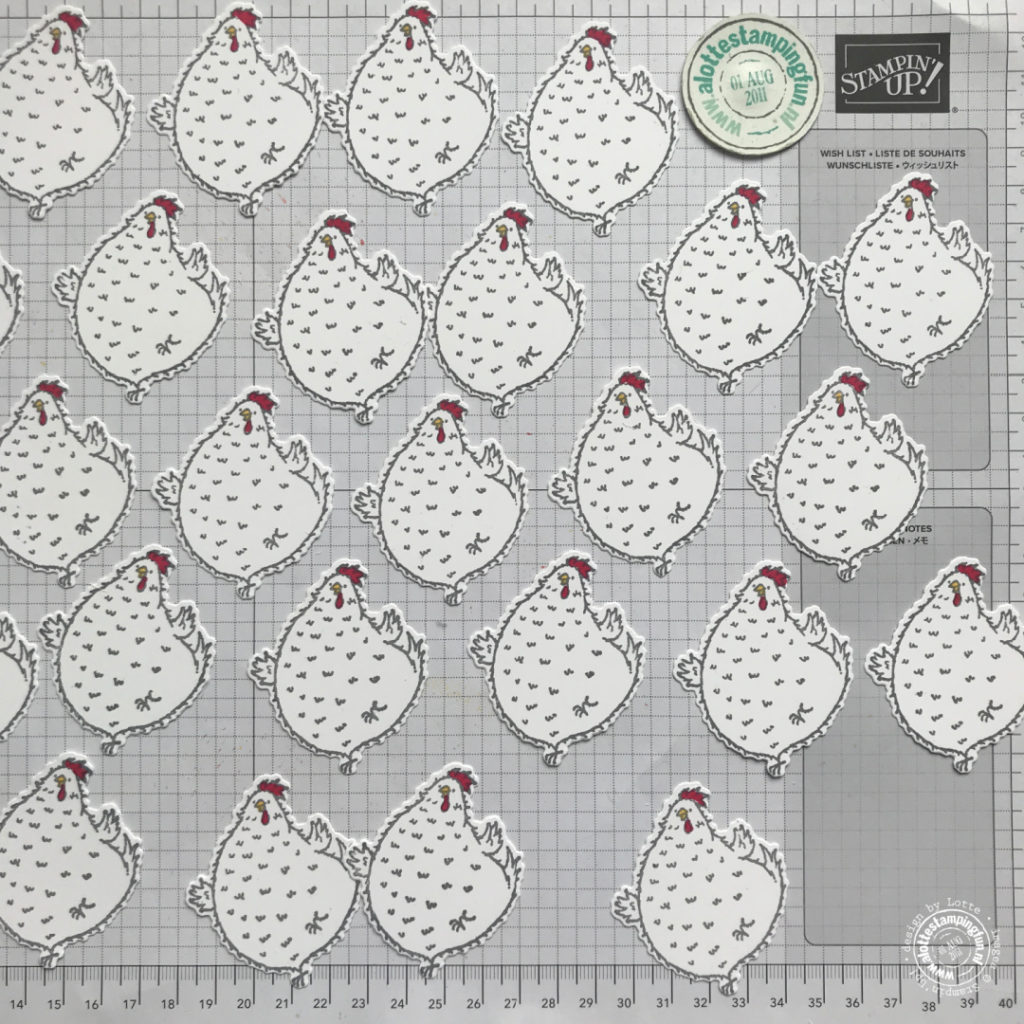 Wordt je nu niet vrolijk van al die swingende kippetjes? Deze leuke dame komt uit de Hey Birthday Chick stempelset van Stampin'Up! dat zelfde geldt voor het vrolijke feestende kuikentje.
Paasverrassing
Alle deelnemers aan Koffie met Kaart op Afstand April 2021 vonden in hun doos met alle materialen ook deze leuke paasverrassing. En hij is super makkelijk om te maken. Wel fijn als je er zoveel moet maken.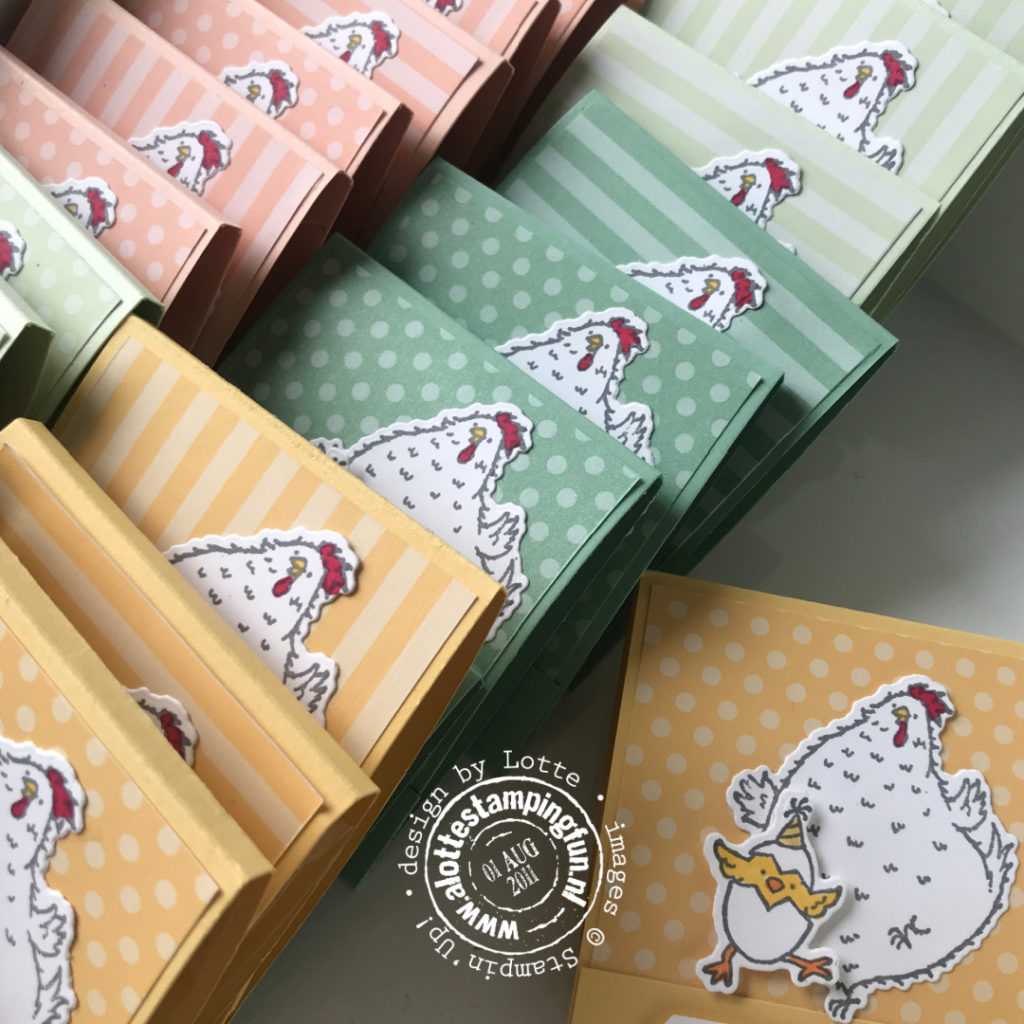 De omslag is een soort lucifermapje waarin een schattig kuikenchocolaatje zit. Uiteraard wel netjes in plastic verpakt. Superleuk als je deze verrassing maakt met de kleuren uit de "Subtles" familie.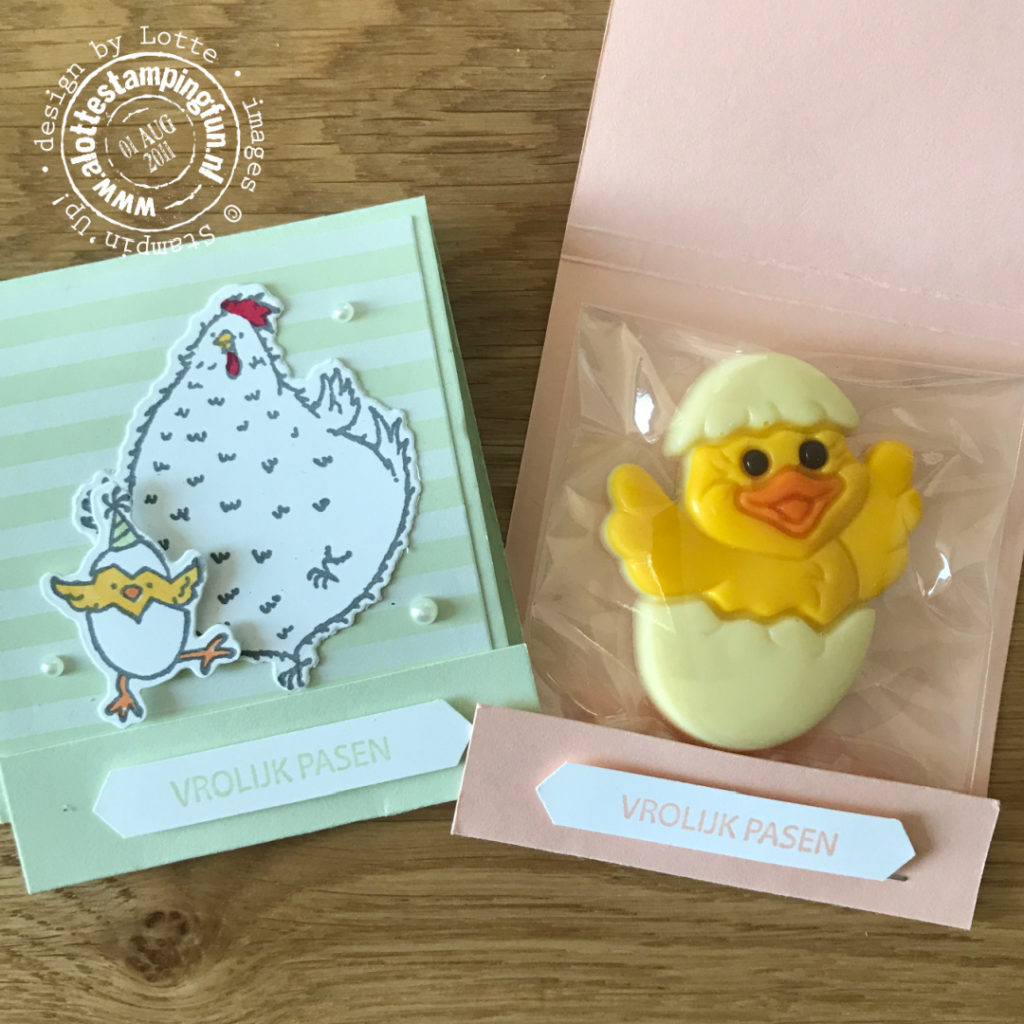 Afmetingen
Basis van de omslag:
18 ,5 x 7,4 cm (zo haal je er 4 uit 1 A4)
18,5 cm zijde rillen op 7,5 – 8 en 16,5 cm
DSP op voorzijde: 7 x 7 cm (je haalt er 4 uit een 15 x 15 velletje Designer Series Paper)
Werkwijze
Klik hier of op onderstaande afbeelding om naar de registratie van de Facebook Live te gaan waarin Lotte laat zien hoe je deze leuke paasverrassing maakt en een aantal tips heeft voor productie draaien.
Iets bestellen?
Alle materialen die zijn gebruikt, staan onderaan dit blog vermeld. Mocht je iets in je voorraad missen of een aanvulling willen, wij verzorgen graag je bestelling. Stuur ons een email (lotte@alottestampingfun.nl) met je wensen en dan komt het dik voor elkaar.
Lieve groetjes van

Dit zijn de producten die we voor dit project hebben gebruikt:
Product List

En deze producten gebruiken we altijd:
Product List