Dear international readers.
Welcome to our blog, Please use the translate button up in the right hand corner to read this blog in your preferred language.

We doen deze keer mee aan een hele leuke bloghop van de Creatieve Harten. Deze keer is er geen thema maar hebben we een sketch gekregen waar we zelf invulling aan kunnen geven. Hieronder zie je de Sketch afgebeeld. Hij is als volgt opgebouwd:
een basiskaart
een mat
een diagonale mat
een strook voor de tekst
een cirkel
en een embellishment
Een hele leuke sketch om mee aan de slag te gaan en je eigen creativiteit er op los te laten.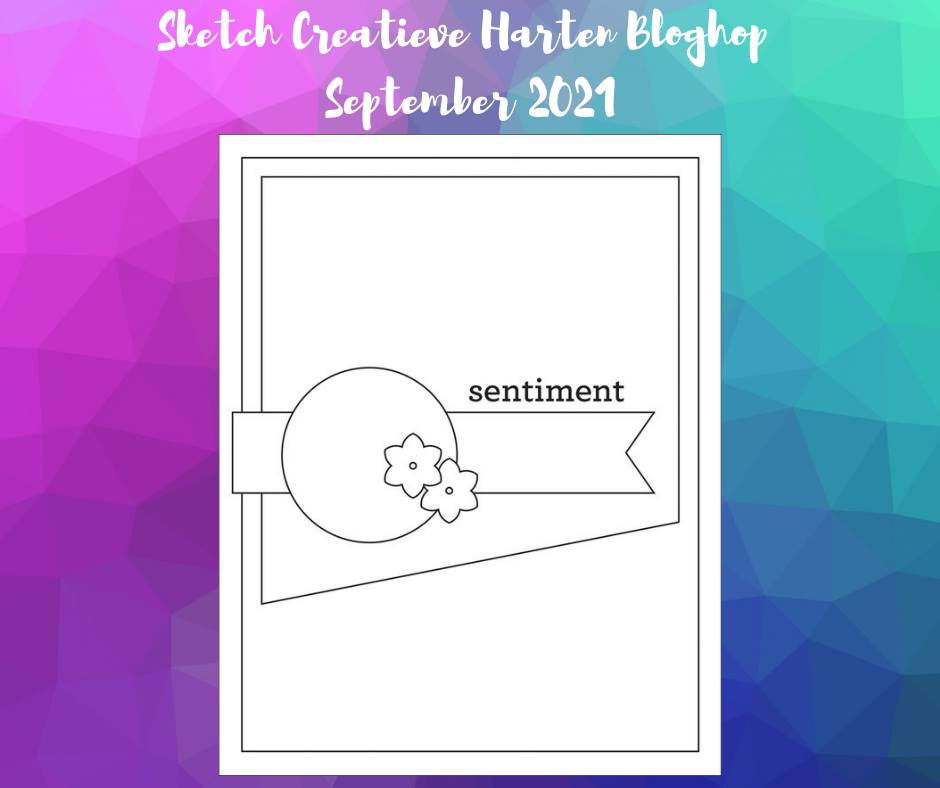 Wij kozen ervoor om met de Nuts about Squirrels stempelset en het Beauty of the Earth design papier aan de slag te gaan. In dat papier zitten hele mooie patronen die je heel goed voor "herfstige" kaarten kunt gebruiken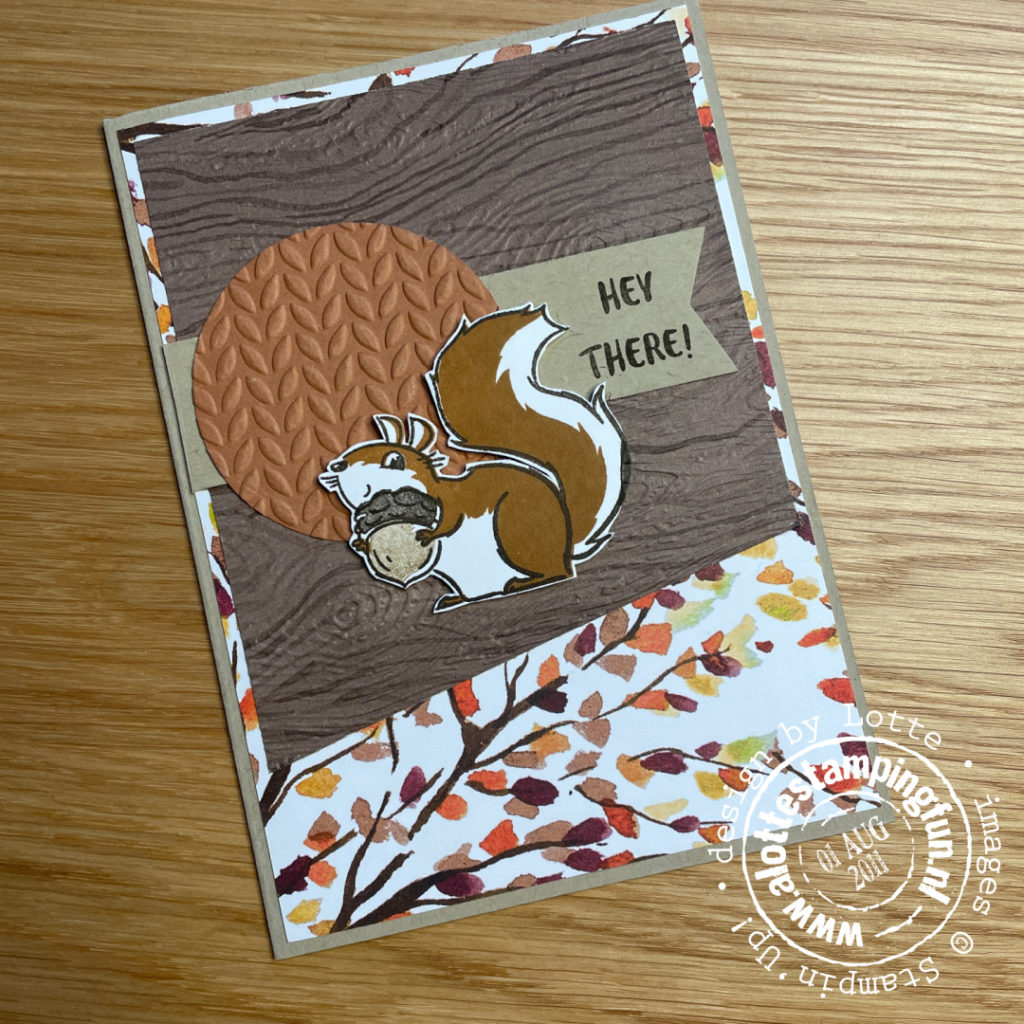 Als basis kleuren voor de kaart en de embellishments hebben we Crumb Cake, Cinnamon Cider en Early Espresso genomen.
Om het design papier en de cirkel nog een extra "wow" effect te geven hebben we ze bewerkt met embossingfolders. Het design papier met de Timber 3D embossingfolder, en de cirkel met een van de Greenery embossing folders
De eekhoorn is op Basic White gestempeld en daarna uitgeknipt met de Paper Snips. Om het mooie vlaggetje aan het uiteinde van de strip te krijgen maakten we gebruik van de Banner Pick a Banner pons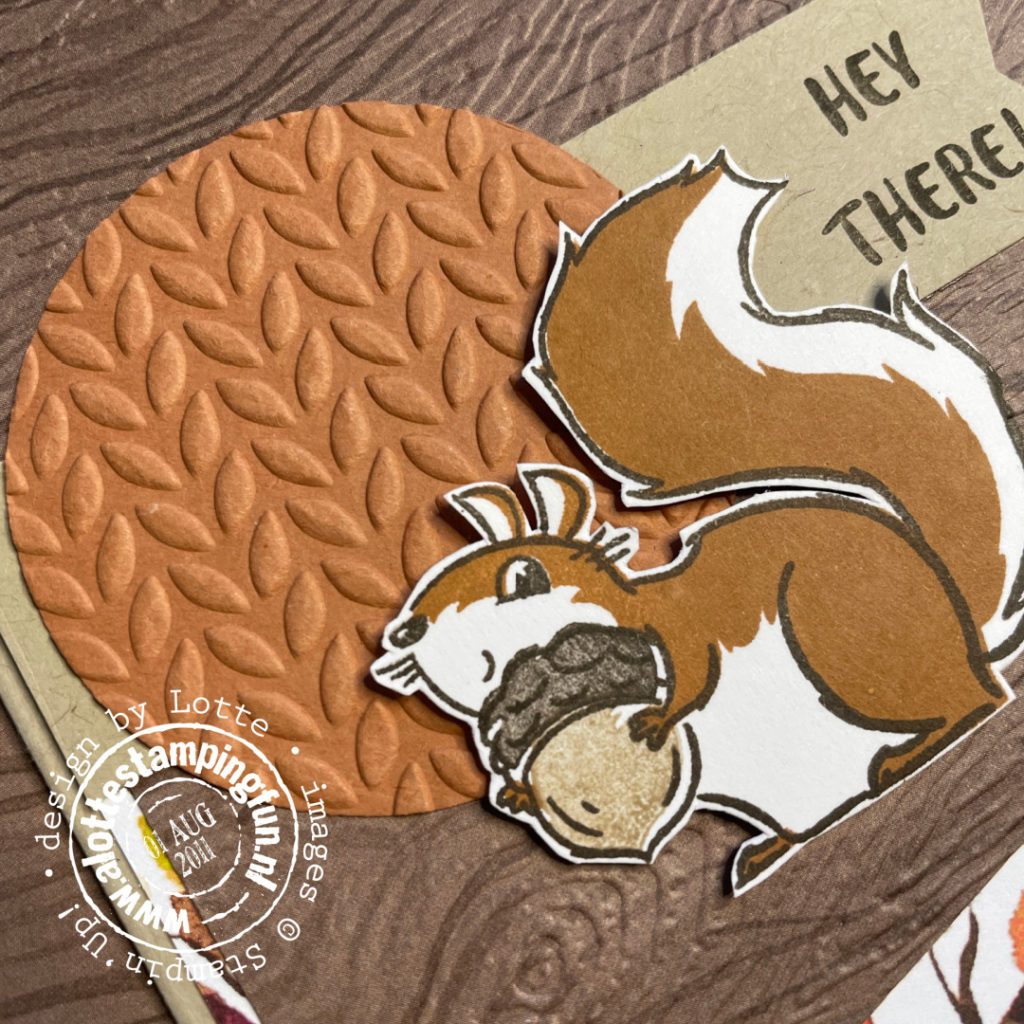 En natuurlijk hebben we ook de binnenzijde van de kaart bestempeld. Maar zo, dat er voldoende ruimte overblijft om je persoonlijke boodschap voor de ontvanger er op te schrijven.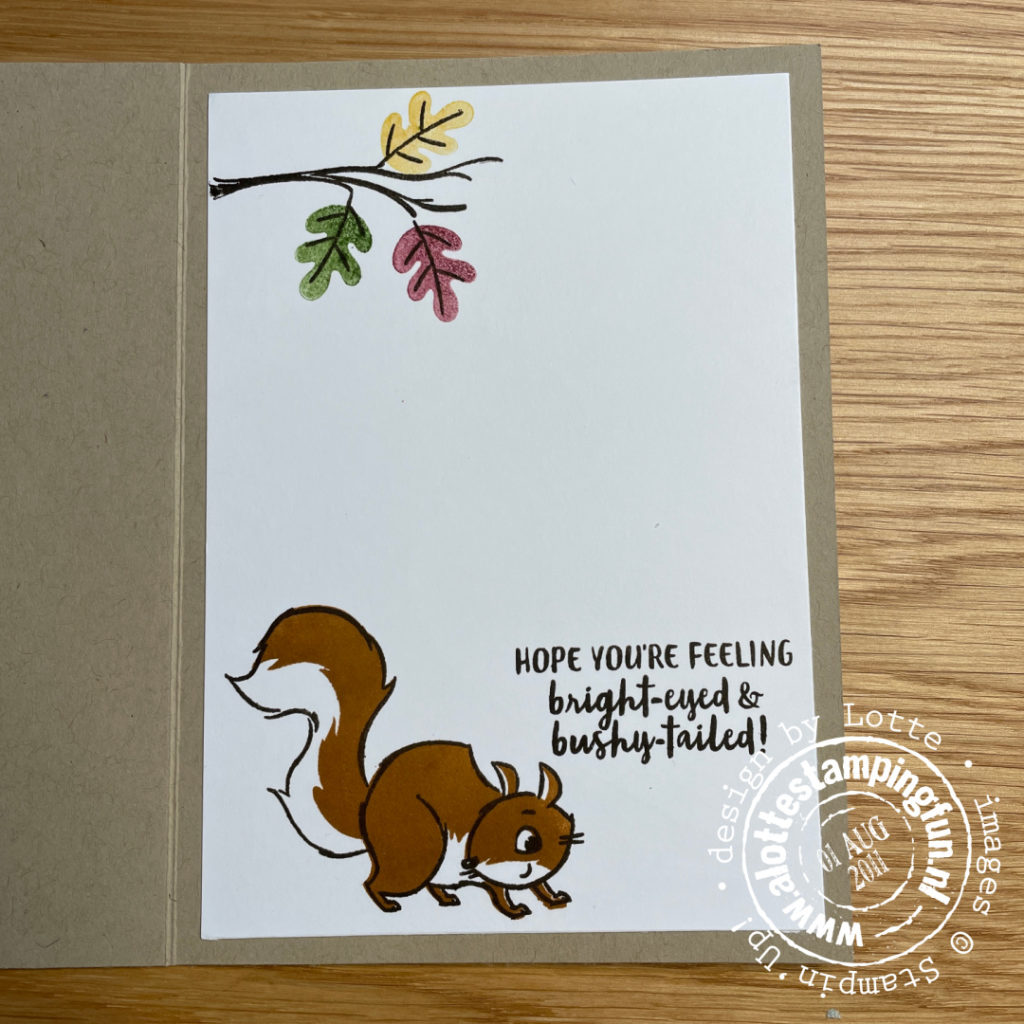 Afmetingen
Basiskaart: 21 x 14.5 cm 21 cm zijde rillen op 10.5 cm
DSP mat: 10 x 14 cm
Diagonale DSP mat: 9,5 x 11 cm – zet op een 11 cm zijde een stipje op 9 cm en snij diagonaal af
Strip: 2,5 cm
Cirkel: 5,5 cm diameter
Mat binnenzijde: 9,5 x 13.5 cm
Hop door naar de anderen
Nu je onze uitwerking van de sketch hebt gezien, ben je vast ook heel nieuwsgierig naar de projecten van de anderen. Klik op een van onderstaande namen en hop vandaar gezellig door. We vinden het natuurlijk heel leuk wanneer je een berichtje onder ons blog achterlaat 🙂
Iets bestellen?
Heb je iets nodig of heb je een product gezien dat je graag wilt hebben? Wij verzorgen graag je bestelling. Je kunt je bestelling emailen naar lotte@alottestampingfun.nl en wij zorgen ervoor dat het zo snel mogelijk bij je komt!
Lieve groetjes,

Dit zijn de producten die we voor dit project hebben gebruikt:
Product List

En deze producten gebruiken we altijd
Product List
| | | | | |
| --- | --- | --- | --- | --- |
| | | | | |
| | | | | |