Dear International Readers, Welcome to our Blog.
F or your own convenience please use the translate buttom on your right to select the language of your choice.
Thank you so much for stopping by!

Je favoriete kleuren
Dat is het thema van de bloghop van het Feel Good Stampin' Design Team. Tijdens deze bloghop inspireren een aantal Nederlandse Stampin' Up! demonstratrices je rondom een bepaald thema. En wat het leukste is je krijgt er nog een projectbeschrijving bij ook! Dus je kunt meteen zelf aan de slag.
Twijfel sloeg toe …
Want wat gaan we laten zien. De favoriete kleurcombinatie voor het maken van kaarten, of die uit het dagelijks leven. Omdat de uitgestanste kaders zo mooi over elkaar vielen en daardoor een Mondriaan patroon vormden was het meteen duidelijk – de kleuren uit het dagelijks leven. Primair dus! Want als Lotte thuis om zich heen kijkt ziet ze die heel veel.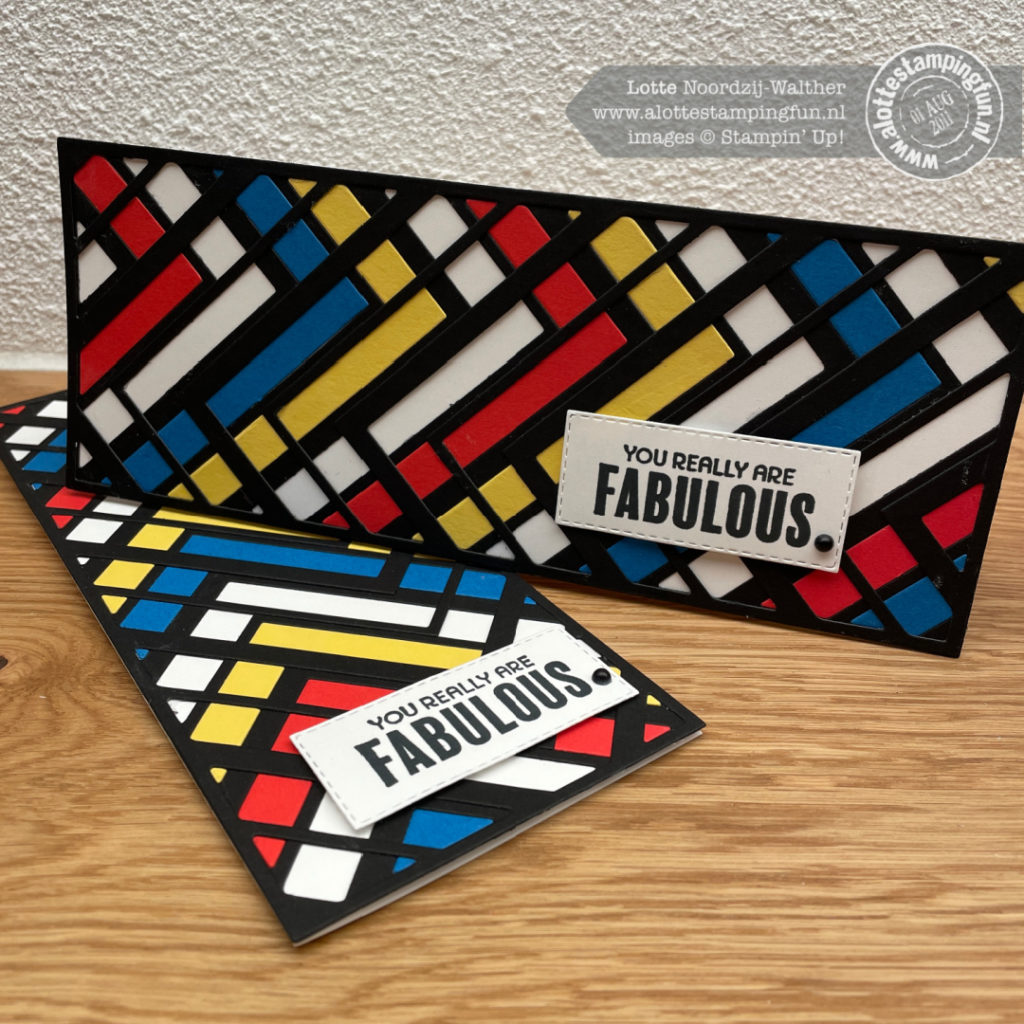 Zeg nou zelf
DIt lijkt toch enorm op een Mondriaan schilderij! Er is bijna niets meer te zien van de punten. Het zijn vierkanten en rechthoeken die de boventoon voeren. En het fijne is dat wanneer je een aantal verschillende kleuren gebruikt, je voldoende "inleg" hebt om meerdere kaarten te maken.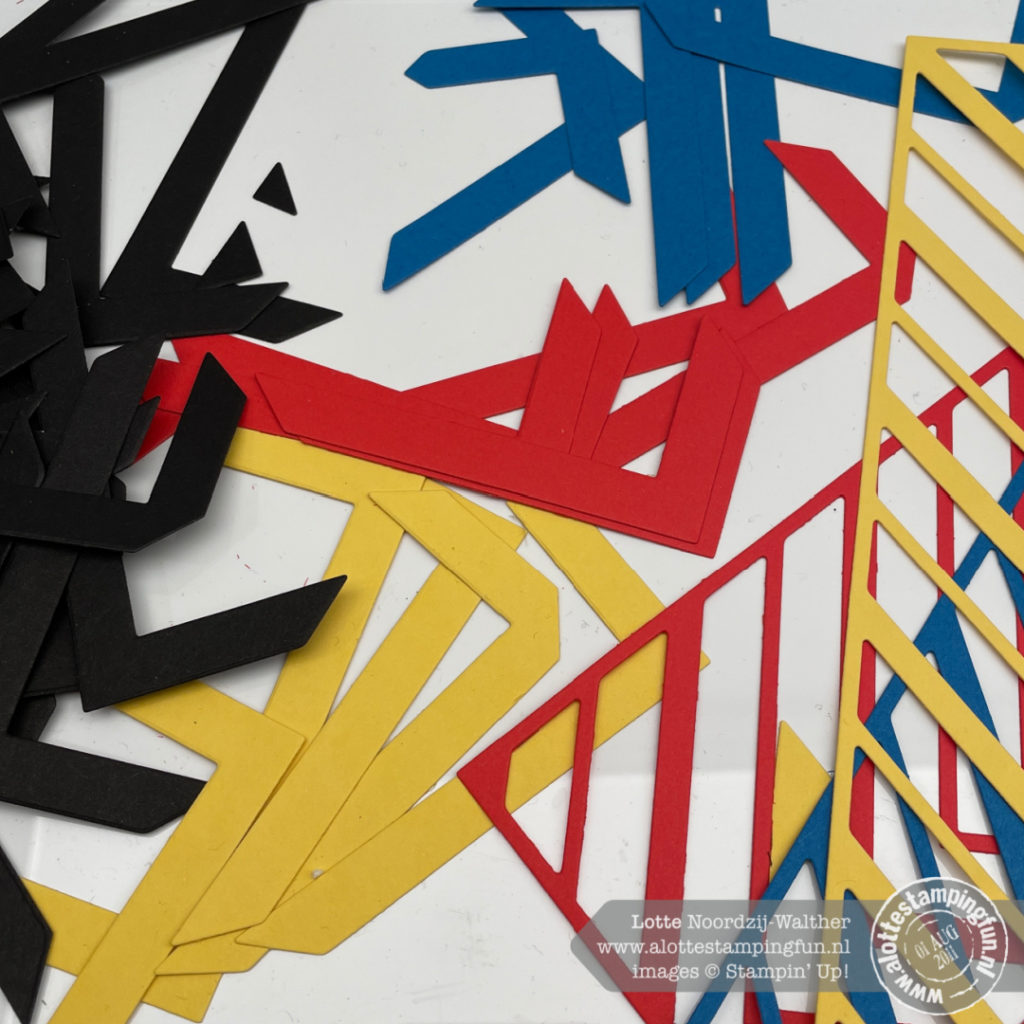 Werkwijze
Alle leden van het Feel Good Stampin' Design team maken een project beschrijving van hun project. KLIK HIER om de PDF met alle gegevens van deze Mondriaan kaart te downloaden of op onderstaande link. In de projectbeschrijving vind je ook de link naar de video die we hebben gemaakt.

Hop door naar de anderen
De andere design team leden hebben ook een project gemaakt met hun favoriete kleuren. Ben je ook zo benieuwd wat die zijn? Klik dan op de onderstaande linkjes om naar hun blog te gaan.
Iets bestellen?
Heb je iets nodig of heb je een product gezien dat je graag wilt hebben? Wij verzorgen graag je bestelling. Je kunt je bestelling emailen naar lotte@alottestampingfun.nl en wij zorgen ervoor dat het zo snel mogelijk bij je komt!
Lieve groetjes,

Dit zijn de producten die we voor dit project hebben gebruikt:
Product List

En deze producten gebruiken we altijd
Product List
| | | | | |
| --- | --- | --- | --- | --- |
| | | | | |
| | | | | |