Dear international readers.
Welcome to our blog, Please use the translate button up in the right hand corner to read this blog in your preferred language.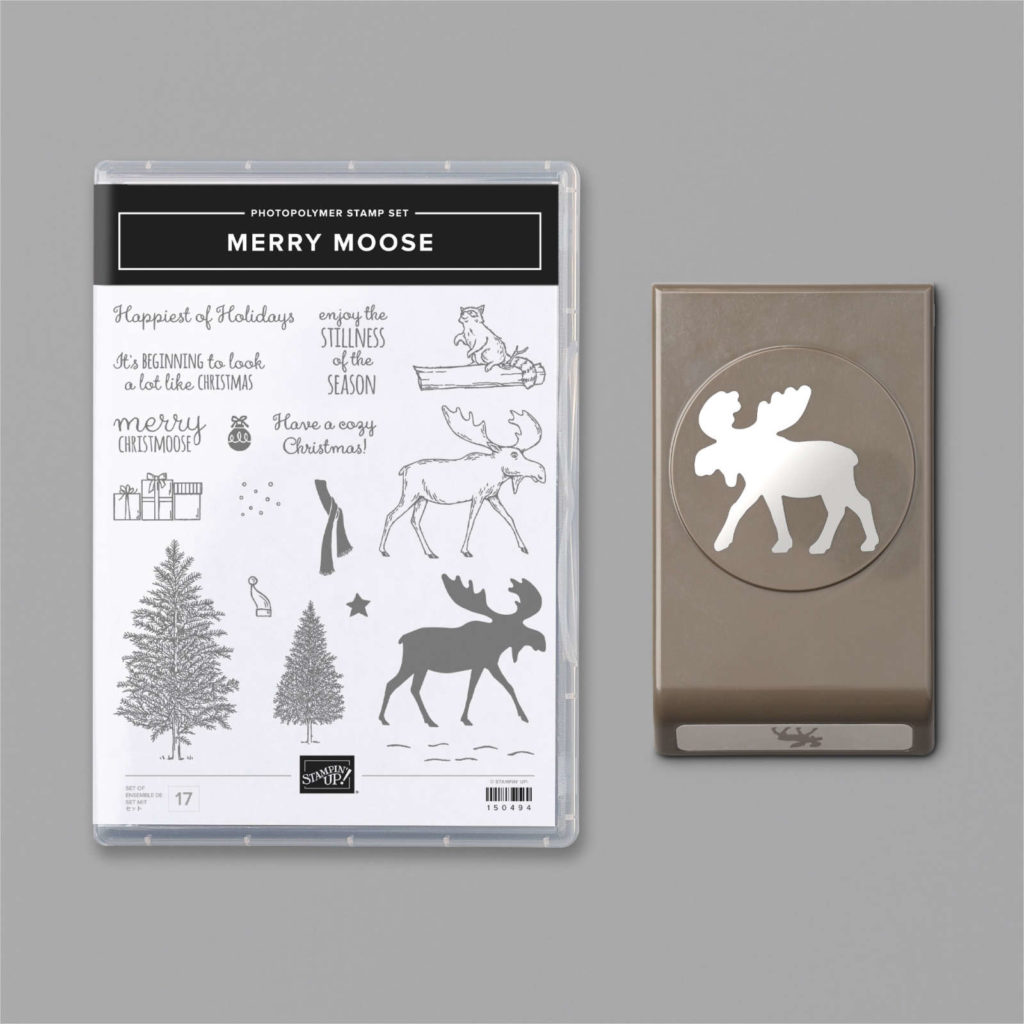 Het is soms goed om met een andere blik naar een stempelset te kijken. Bij de Merry Moose bundel ligt het voor de hand om een kerstkaart te maken, maar met de cadeautjes kun je natuurlijk ook een #simplestamping verjaardagskaart maken.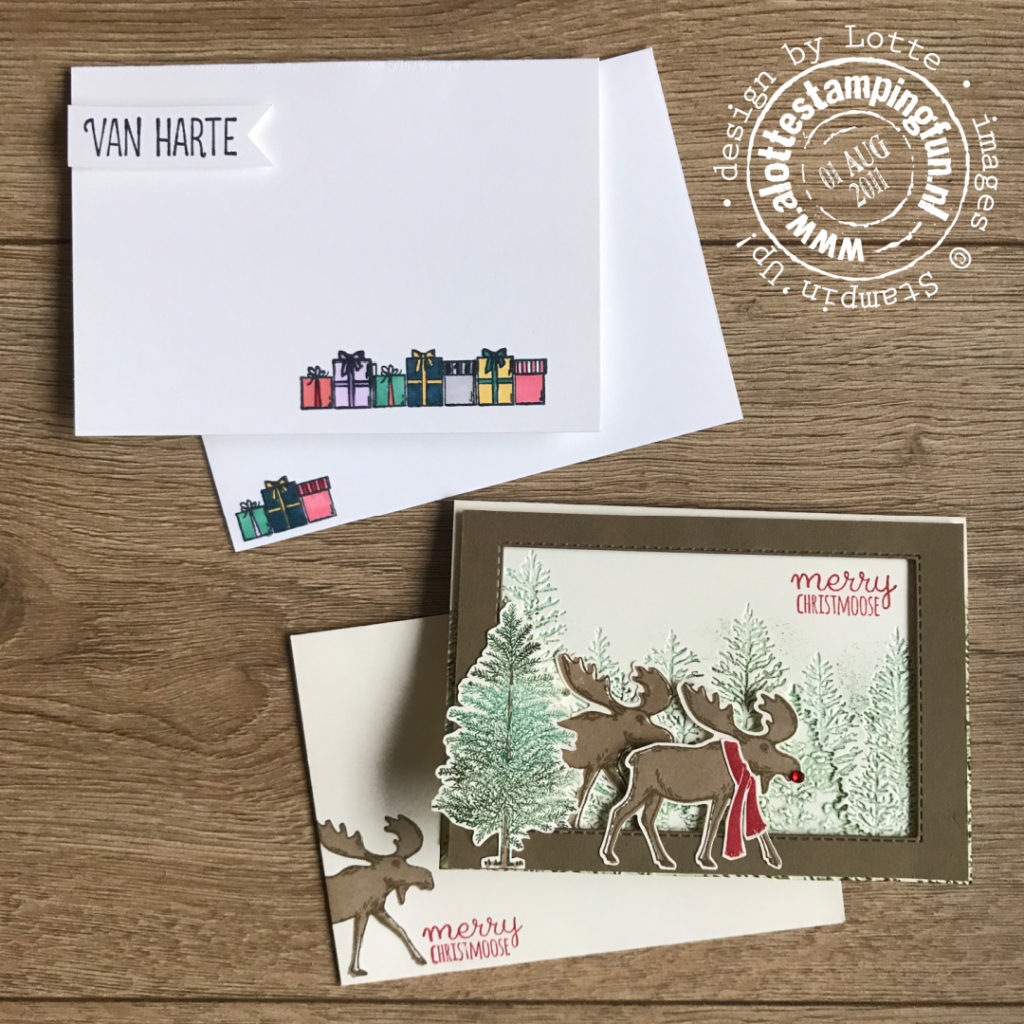 Afmetingen
De basiskaarten: de standaard Note Cards & Envelops: 13 x 18 cm gevouwen op 9 cm
Mat Soft Suede: 8,5 x 12,5 cm
#Simplestamping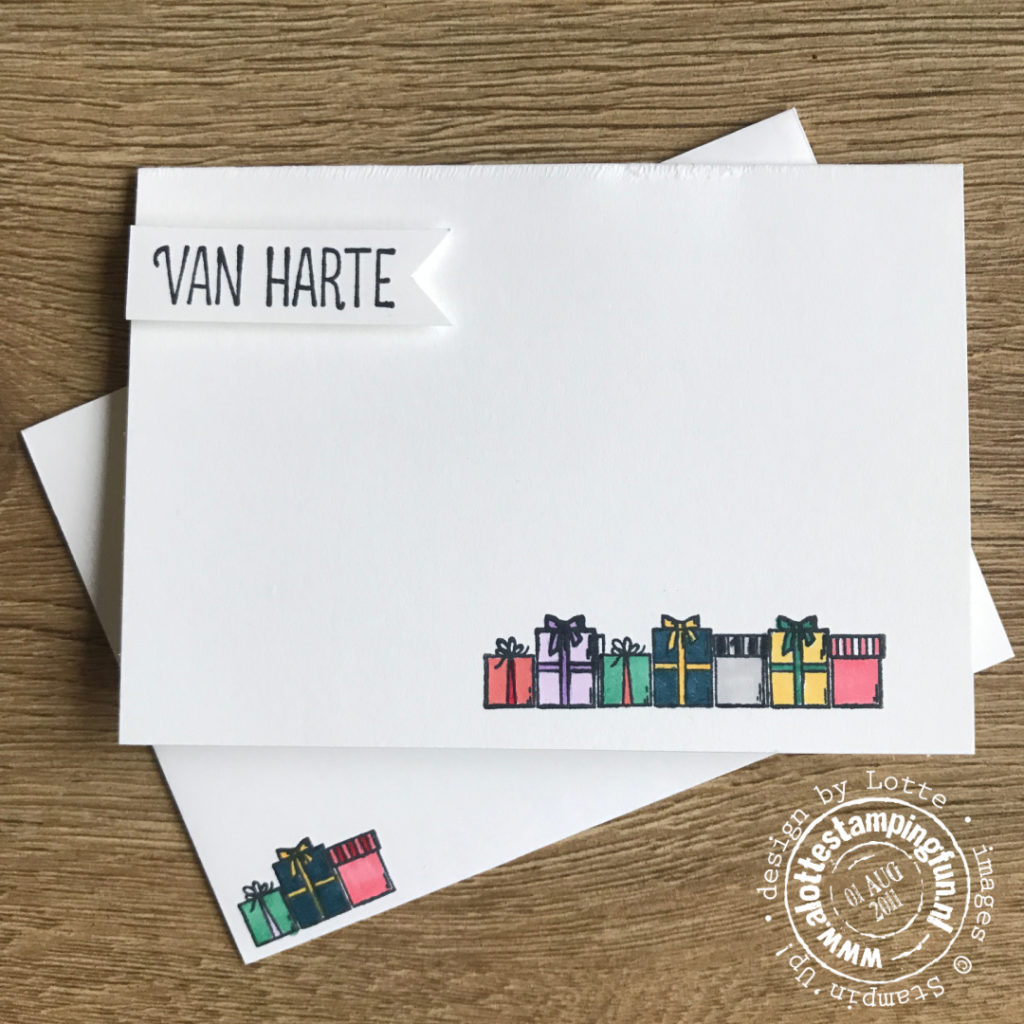 Voor de #simplestamping verjaardagskaart zijn een aantal cadeautjes met de "masking" techniek gestempeld en daarna ingekleurd met verschillende kleuren Stampin' Blends.
Step it up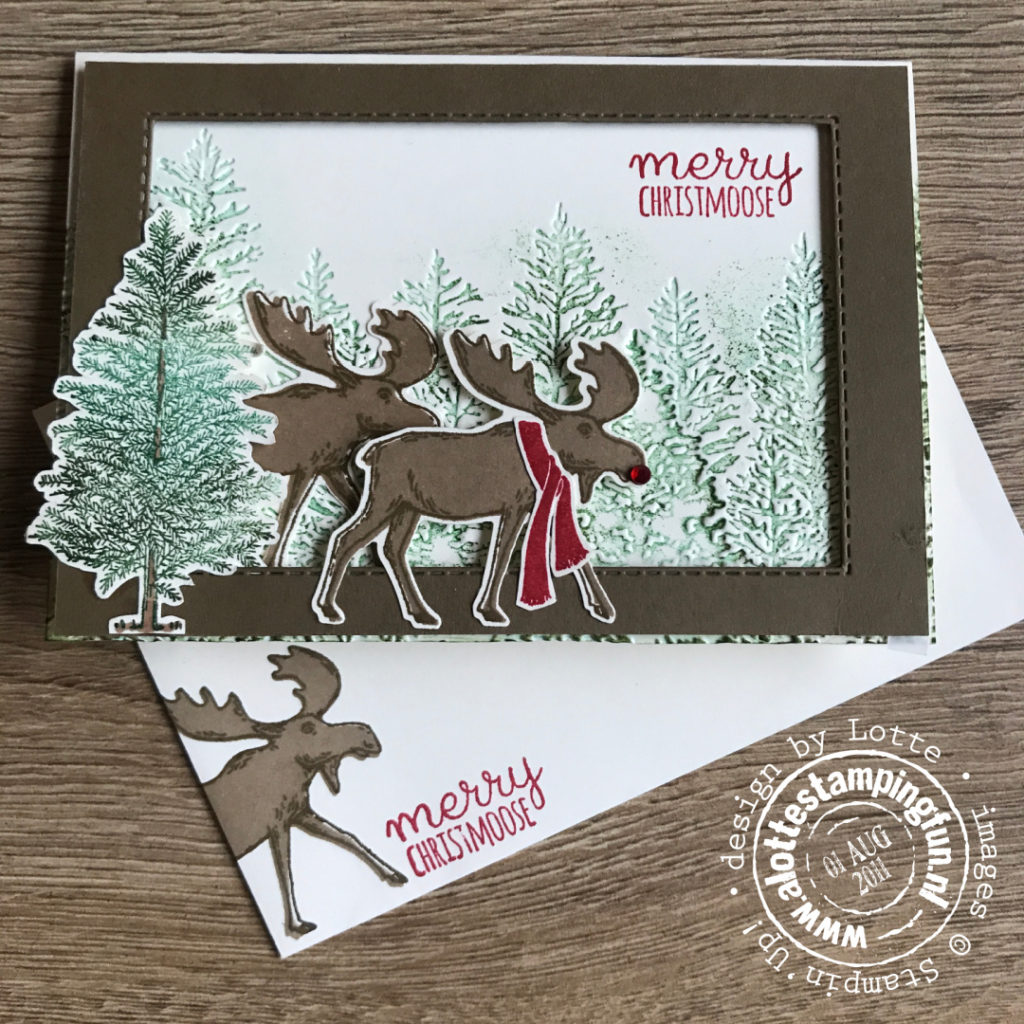 Door de achtergrond "gekleurd" te embossen krijg je een heel mooi effect op je kaart.
Werkwijze
In onderstaande registratie van de Facebook live laten we je zien hoe je deze twee heel verschillende kaarten met dezelfde stempelset maakt.

Iets bestellen?
Alle materialen die zijn gebruikt, staan onderaan dit blog vermeld. Mocht je iets in je voorraad missen of een aanvulling willen, wij verzorgen graag je bestelling. Stuur ons een email (lotte@alottestampingfun.nl) met je wensen en dan komt het dik voor elkaar.
Lieve groetjes van
Dit zijn de producten die we voor dit project hebben gebruikt:
Product List

En deze producten gebruiken we altijd
Product List
| | | | | |
| --- | --- | --- | --- | --- |
| | | | | |
| | | | | |