Dear international readers.
Welcome to our blog, Please use the translate button up in the right hand corner to read this blog in your preferred language.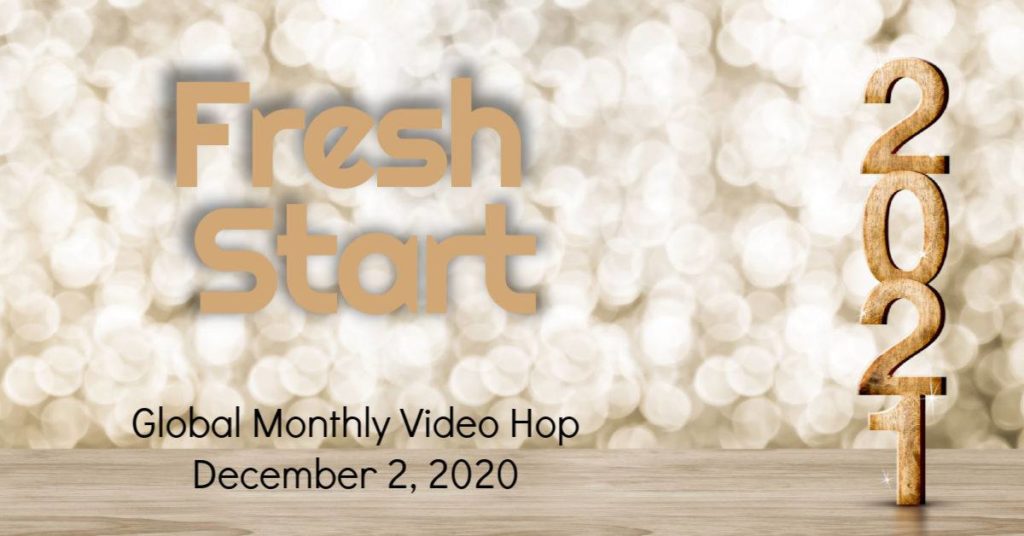 Het is weer tijd voor de maandelijkse "Global Monthly Video Hop" waarin een aantal Stampin' Up! demonstratrices van over de hele wereld je inspireren via YouTube video's rondom een bepaald thema. Deze keer het thema Fresh Start.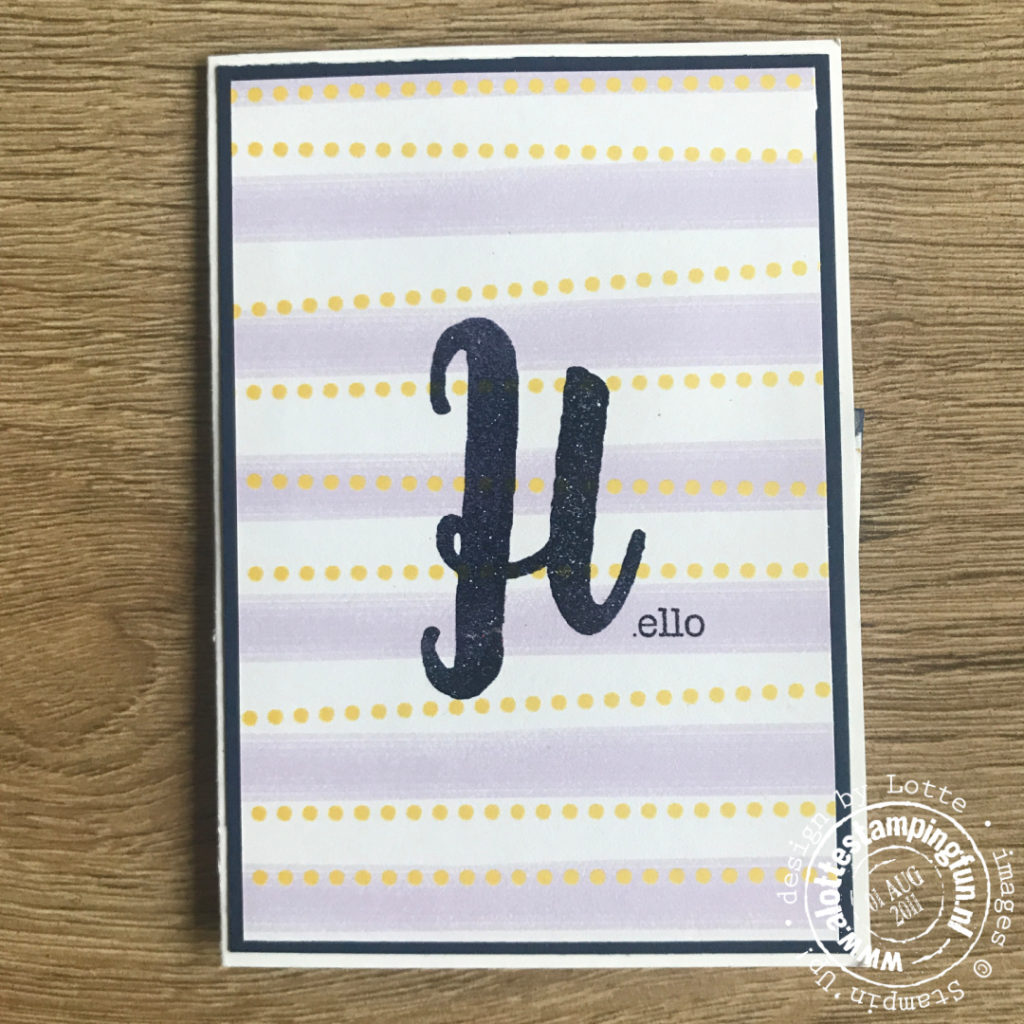 Een mooie aanleiding om een kaart te maken die het nieuwe jaar 2021 verwelkomt en inluidt. Het Playing with Patterns design papier heeft hele frisse kleurencombinaties. Wanneer je dan ook die kleuren als basis van je kaart maakt, krijg je een heel vrolijk resultaat.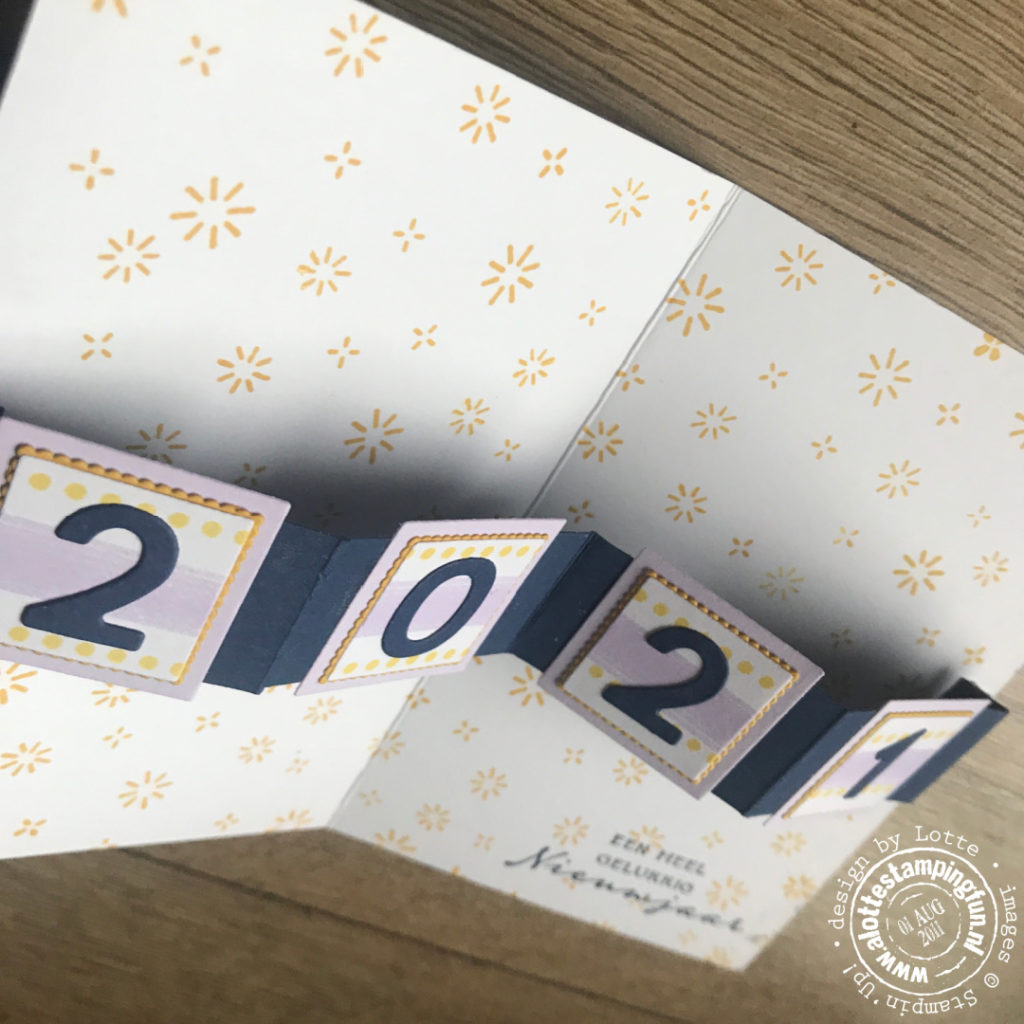 Door de kleine vuurwerk spatters uit de Pattern Play stempelset los te knippen en zelf te verdelen is er iets meer witruimte op de achtergrond waardoor de spatters nog meer tot hun recht komen.
De cijfers zijn gestanst met de Playful Alphabet stansen en geplaatst op een stapeltje gestanste vierkantjes uit de Layering Square stansen. Nog een paar blingetjes van de Holiday Rhinestones maken het nog wat extra feestelijk.
CENTIMETERS:
Basiskaart: standaard Notecard (12,7 x 19,8 gerild op 8,9 cm)
Mat Night of Navy: 12,3 x 8,5 cm
Mat design papier: 11,9 x 8,1 cm
Strook Night of Navy: 20 x 2,5 cm rillen op 1 – 5,5 – 10 – 14,5 en 19 cm
INCHES:
Basiskaart: standaard Notecard (5 x 7 inch gerild op 3-1/2 inch)
Mat Night of Navy: 4-7/8 x 3-3/8 inch
Mat design papier: 4-3/4 x 3-1/4 inch
Strook Night of Navy: 8 x 1 inch rillen op 1/2, 2-1/4, 4, 5-3/4 en 7-1/2 inch
Werkwijze
In onderstaande video laat Lotte zien hoe je deze fun fold kaart zelf kunt maken.

Nog meer leuks zien?
Je kunt nog meer inspiratie opdoen voor een Fresh Start bij onze internationale Stampin' Up! collega's. Klik op de link achter hun naam en je wordt automatisch naar hun YouTube video geleid.
Diane Hutchinson – Crafting by the Bow – Canada: https://bit.ly/33uim3H
Tracy Bish – Australia : https://bit.ly/3ljVNF7
Jean Piersanti – USA : https://youtu.be/BXbd3YaAdA4
Lotte Noordzij-Walther – ALotteStampingFun – the Netherlands: https://bit.ly/3qf5CHS
Gesche Preißler – Geschtempelt – Germany: https://bit.ly/3qbzTr4
Iets bestellen?
Alle materialen die zijn gebruikt, staan onderaan dit blog vermeld. Mocht je iets in je voorraad missen of een aanvulling willen, wij verzorgen graag je bestelling. Stuur ons een email (lotte@alottestampingfun.nl) met je wensen en dan komt het dik voor elkaar.
Lieve groetjes van
Dit zijn de producten die we voor dit project hebben gebruikt:
Product List

En deze producten gebruiken we altijd
Product List
| | | | | |
| --- | --- | --- | --- | --- |
| | | | | |
| | | | | |