Dear International Readers, Welcome to our Blog.
F or your own convenience please use the translate buttom on your right to select the language of your choice.
Thank you so much for stopping by!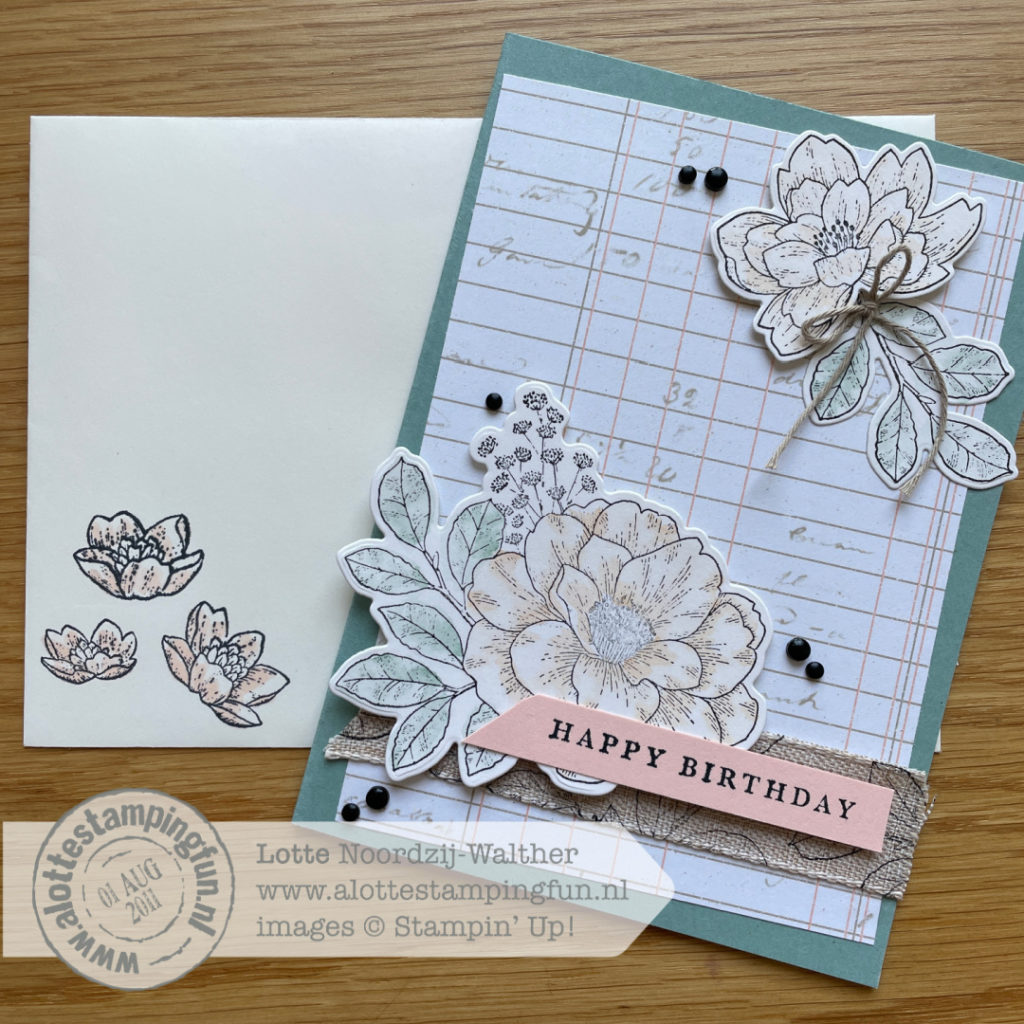 Een case-je deze keer
Soms valt je oog op een kaart in de catalogus en wil je die gewoon namaken. Maar toch net even anders. Door de kaart een kwart slag te draaien is hij al meteen anders. We hebben de kaart niet alleen tijdens de facebook live gemaakt, maar ook de volgende dag tijdens Koffie met Kaart in de Deense Zeemanskerk in Rotterdam. Daar hadden we een toeschouwer .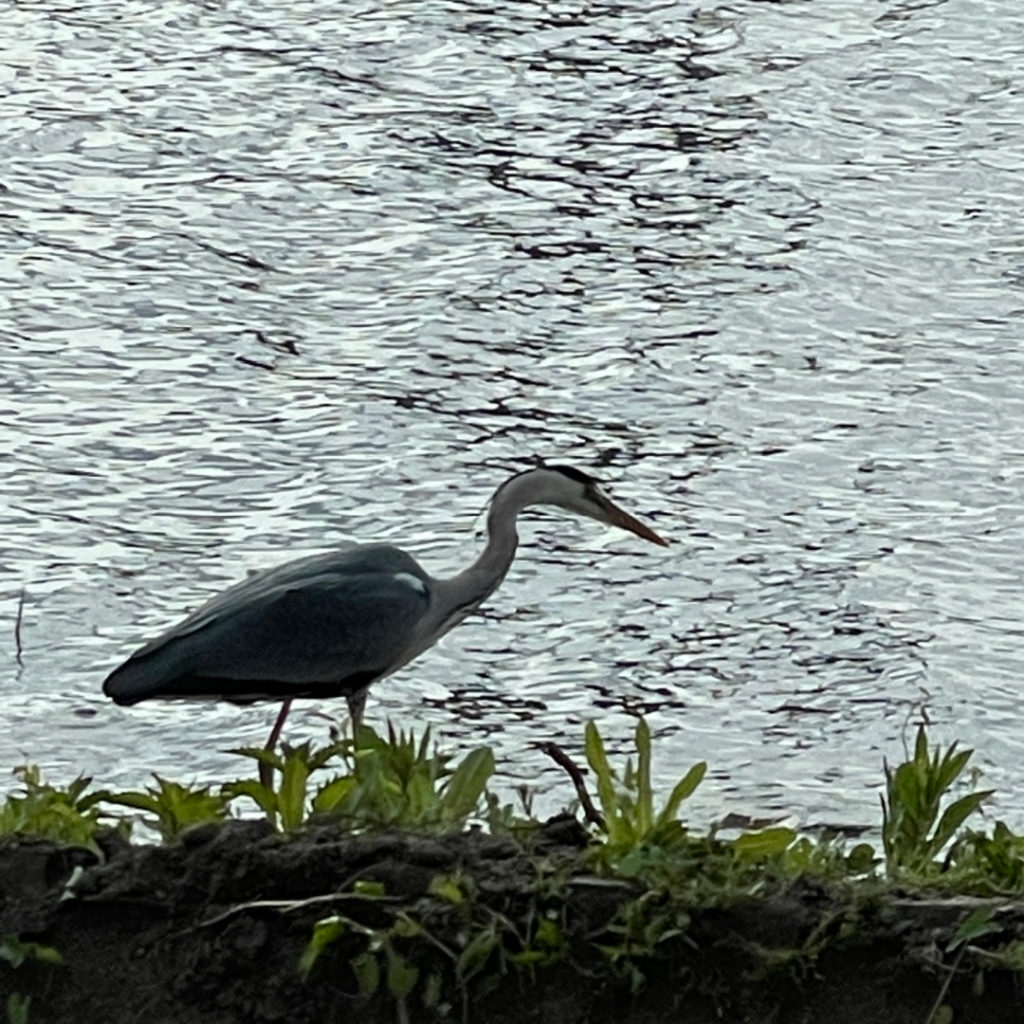 Lint bestempelen
Het nieuwe Natural Finish Ribbon leent zich uitstekend om allerlei leuke dingen mee te doen. Onder andere door erop te stempelen!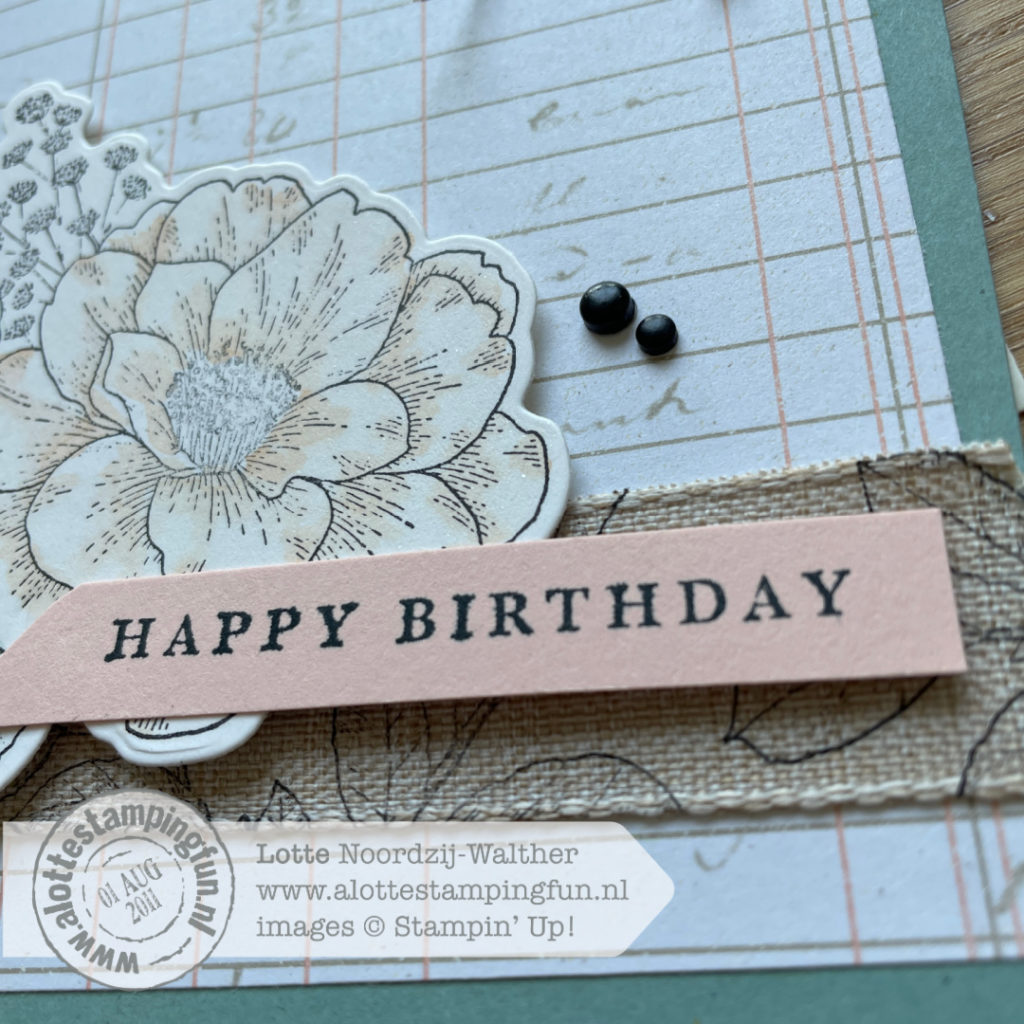 Afmetingen
Basiskaart Soft Succulent: 21 x 14,5 cm – 21 cm zijde rillen op 10,5 cm
DSP voorzijde: 9,5 x 13,5 cm
Very Vanilla binnenzijde: 9,5 x 13,5 cm
Niet vergeten!
Natuurlijk moet je niet vergeten de binnenzijde van de kaart en de envelop te bestempelen. Dat geeft net dat beetje extra!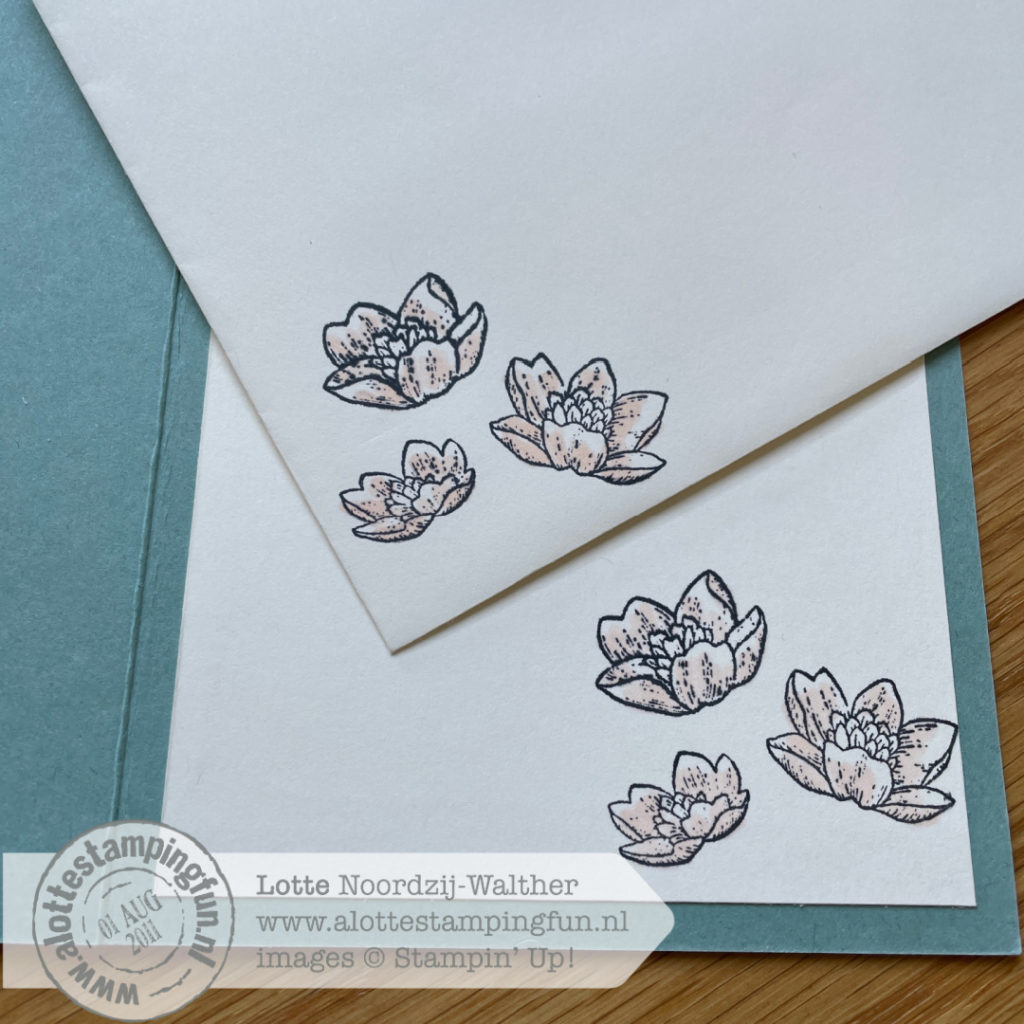 Werkwijze
In de Facebook live van 12 mei hebben we uitgelegd wat we doen wanneer we een nieuwe suite binnenkrijgen. Een kaartje uit de catalogus namaken. Maar natuurlijk niet nadat we de suite eerst grondig hebben onderzocht. We vertellen je natuurlijk ook hoe we dat doen. Klik voor de YouTube versie van de Facebook live HIER of op onderstaande afbeelding.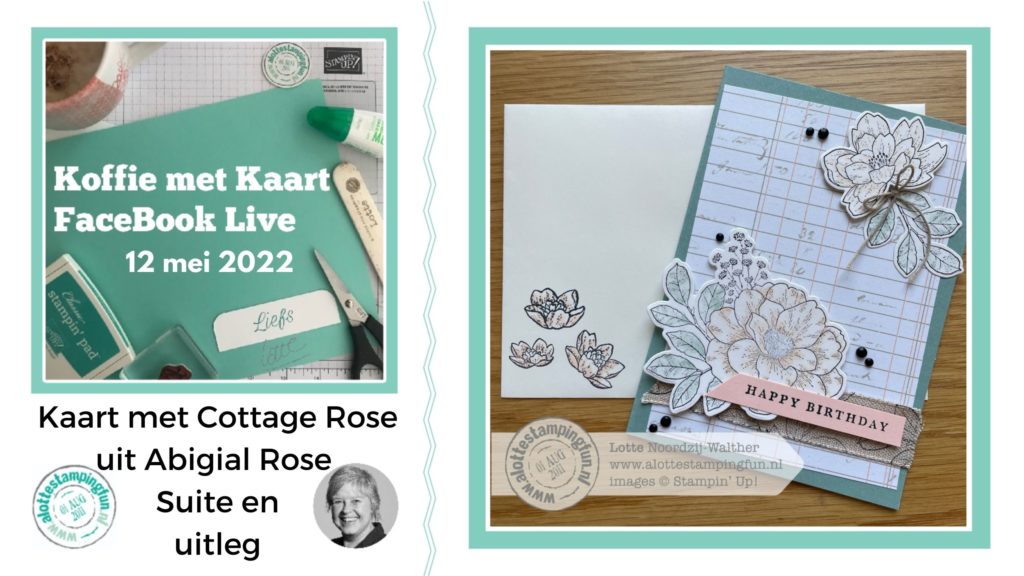 Iets bestellen?
Heb je iets nodig of heb je een product gezien dat je graag wilt hebben? Wij verzorgen graag je bestelling. Je kunt je bestelling emailen naar lotte@alottestampingfun.nl en wij zorgen ervoor dat het zo snel mogelijk bij je komt!
Lieve groetjes,

Dit zijn de producten die we voor dit project hebben gebruikt:
Product List

En deze producten gebruiken we altijd
Product List

| | | | | |
| --- | --- | --- | --- | --- |
| Paper Trimmer [152392] € 31,00 | Paper Snips [103579] € 13,50 | Stampin' Pierce Mat [126199] € 6,25 | Take Your Pick [144107] € 12,25 | Stampin' Cut & Emboss Machine [149653] € 152,00 |
| Multipurpose Liquid Glue [110755] € 5,00 | Stampin' Dimensionals [104430] € 5,25 | Mini Stampin' Dimensionals [144108] € 5,25 | Tear & Tape Adhesive [138995] € 8,50 | Mini Glue Dots [103683] € 6,50 |
Product List
| | | | | |
| --- | --- | --- | --- | --- |
| | | | | |
| | | | | |