Dear International Readers, Welcome to our Blog.
F or your own convenience please use the translate buttom on your right to select the language of your choice.
Thank you so much for stopping by!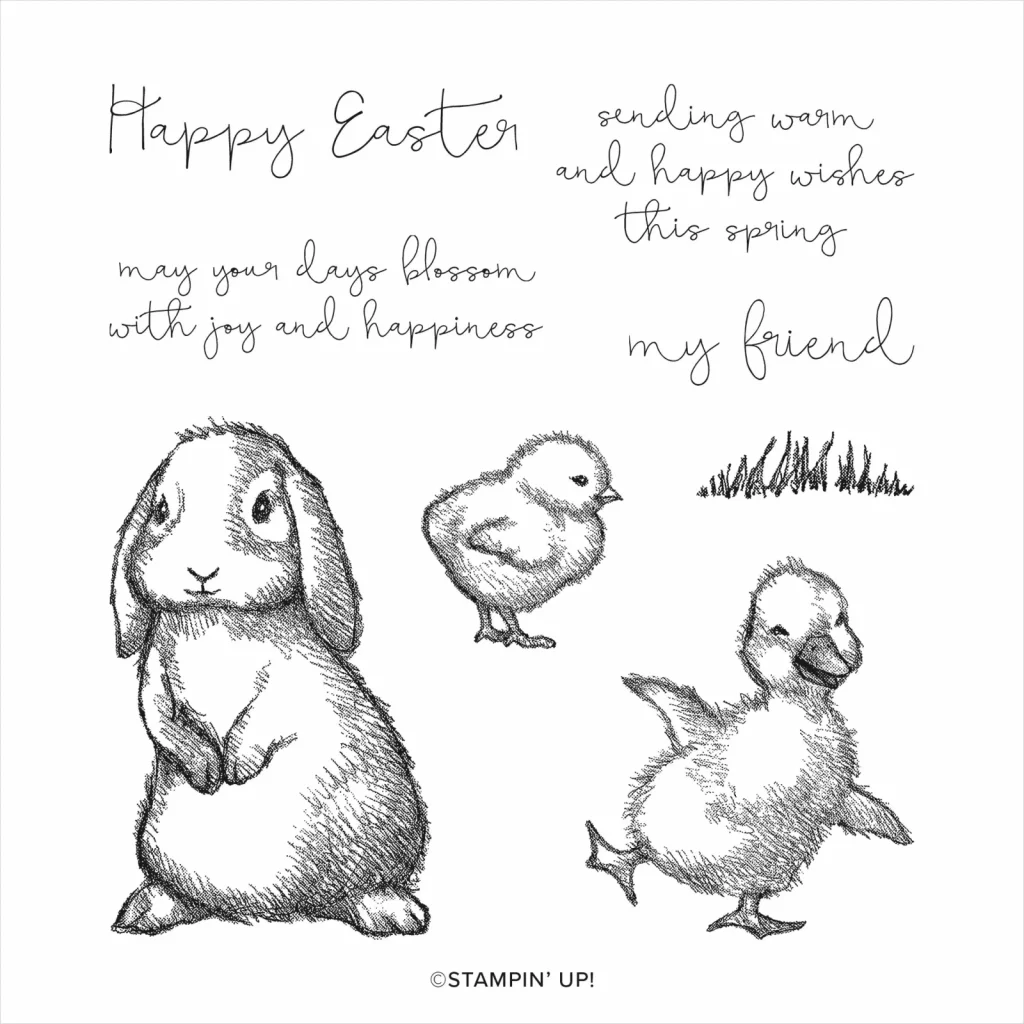 Te leuk toch deze paasbeesten?
Wat een schattige stempelset is de Easter Friends toch. Nu al weten we dat we deze in onze eigen collectie gaan houden. Want ze zijn natuurlijk niet alleen in te zetten bij Pasen, maar ook superleuke om bij geboortes te gebruiken. Maar deze keer maken we er nog snel een kaartje mee voor Pasen, want het is bijna zover.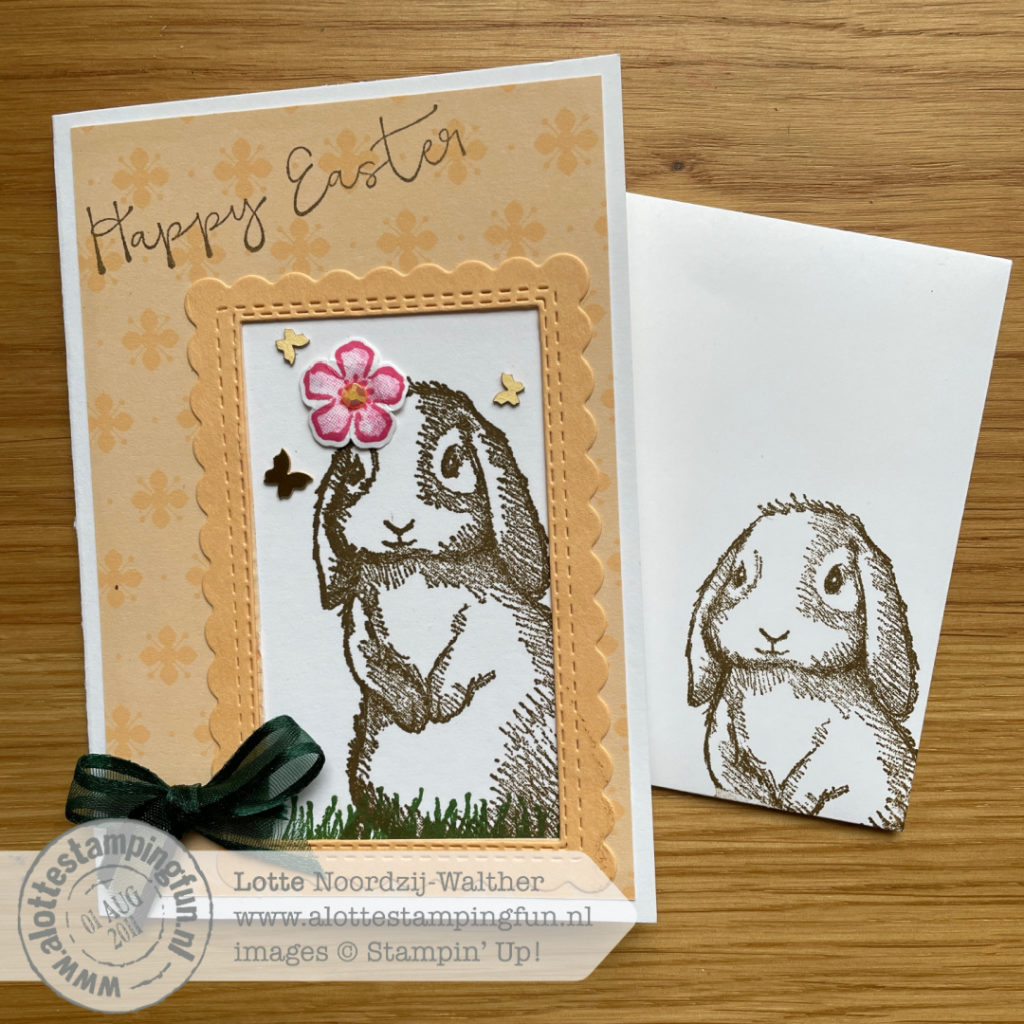 In Colors 2021-2023
In de In Colors 2021-2023 zitten prachtige kleuren die je heel goed kunt gebruiken rond de paas periode. De kaart is niet alleen leuk in Pale Papaya maar ook in Fresh Fresia. Gecombineerd met een van de groene kleuren (Evening Evergreen of Soft Succulent) en een bloemetje in Polished Pink gebruik je ze allemaal!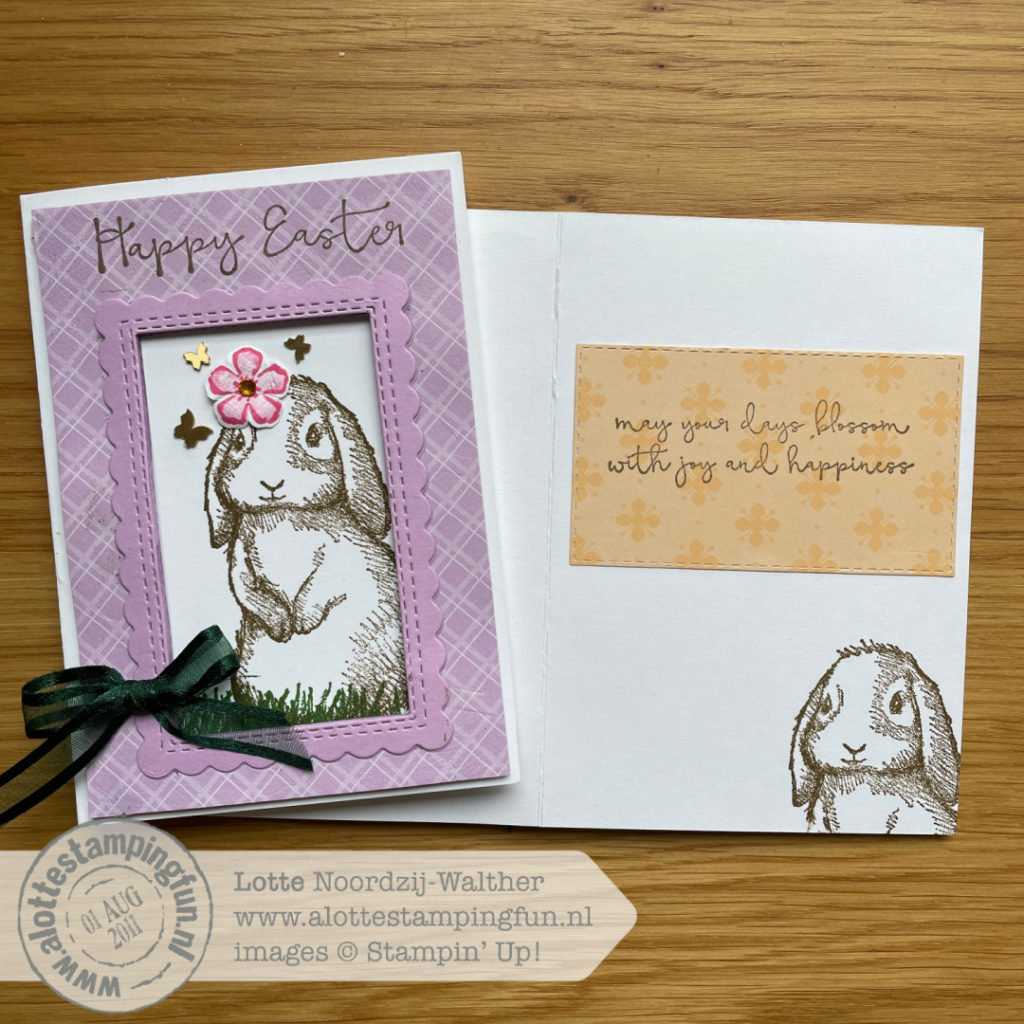 Afmetingen
Basiskaart: Note card & Envelop
DSP Mat: 3-1/4 x 5-3/4 inch
Werkwijze
Tijdens de FaceBook live liet Lotte zien hoe je dit kaartje heel gemakkelijk zelf maakt. De registratie hiervan vind je op ons Youtube kanaal door HIER of op onderstaande afbeelding te klikken.
Nog meer Paas inspiratie nodig?
Voor jouw gemak hebben we een playlist op ons Youtube kanaal met al onze Paas projecten samengesteld. Wie weet kun je nog snel wat maken. We vinden het natuurlijk superleuk als je ons dan een foto laat zien
De Pasen PLAYLIST vind je hier op ons Youtube kanaal: PASEN
Iets bestellen?
Heb je iets nodig of heb je een product gezien dat je graag wilt hebben? Wij verzorgen graag je bestelling. Je kunt je bestelling emailen naar lotte@alottestampingfun.nl en wij zorgen ervoor dat het zo snel mogelijk bij je komt!
Lieve groetjes,

Dit zijn de producten die we voor dit project hebben gebruikt:
Product List

En deze producten gebruiken we altijd
Product List
| | | | | |
| --- | --- | --- | --- | --- |
| | | | | |
| | | | | |