Dear International Readers, Welcome to our Blog.
F or your own convenience please use the translate buttom on your right to select the language of your choice.
Thank you so much for stopping by!

Zie ze vliegen!
Dat is deze maand het thema van de bloghop van het Feel Good Stampin' Design Team. Dus tijdens deze hop kom je waarschijnlijk van alles tegen: vogels, vlinders, ballonnen, etc. kortom projecten met alles wat kan vliegen. Wij kozen voor de prachtige stempelset Butterfly Brilliance.
Prachtige stansen
Alhoewel de stempelset ook prachtige bijpassende stansen heeft, hebben wij ze deze keer niet gebruikt. Maar wel de Layering Circle stansen om met de spotlight techniek een accent op een aantal van de vlinders te leggen.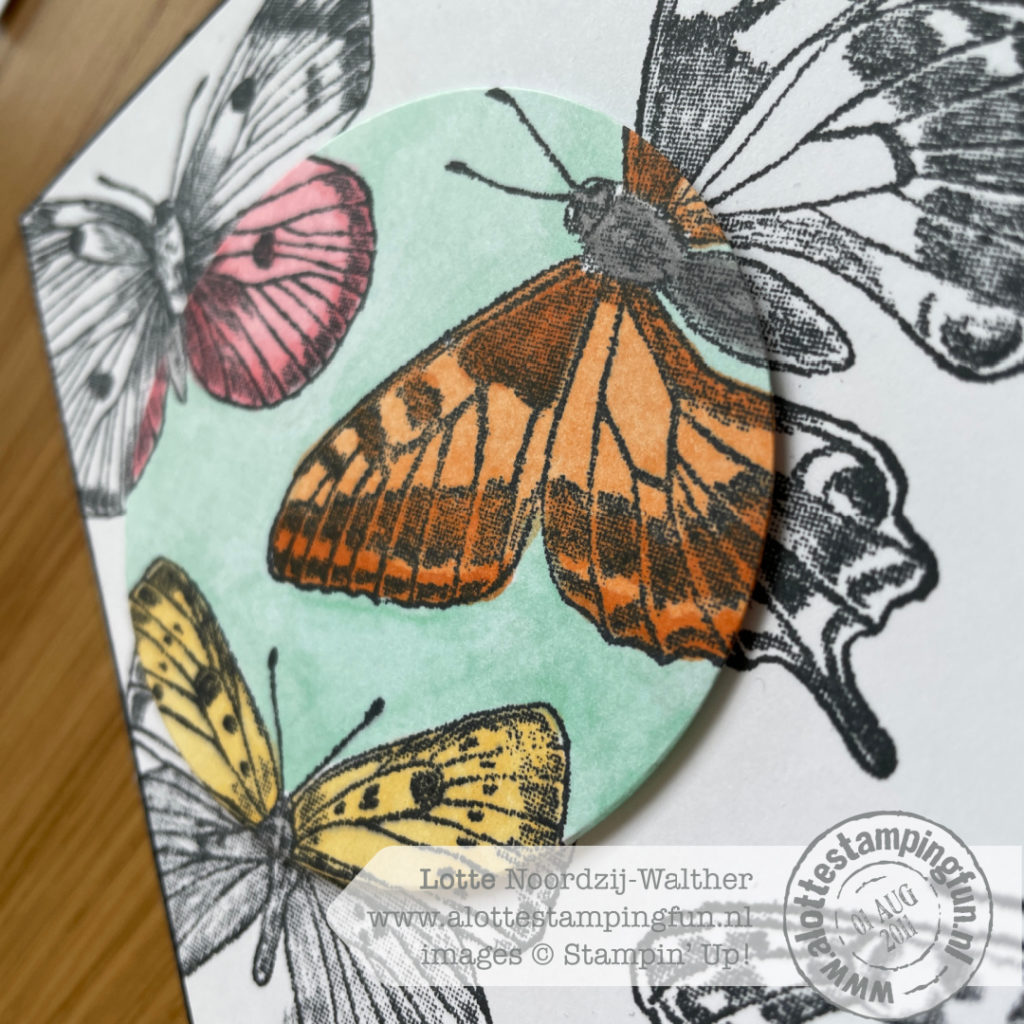 Spotlight techniek
De techniek die we hier toepassen heet de spotlight techniek. Je zet een klein deel van de afbeelding in de spotlight door die in te kleuren en uit te stansen en daarna met dimensionals weer op de kaart terug aan te brengen.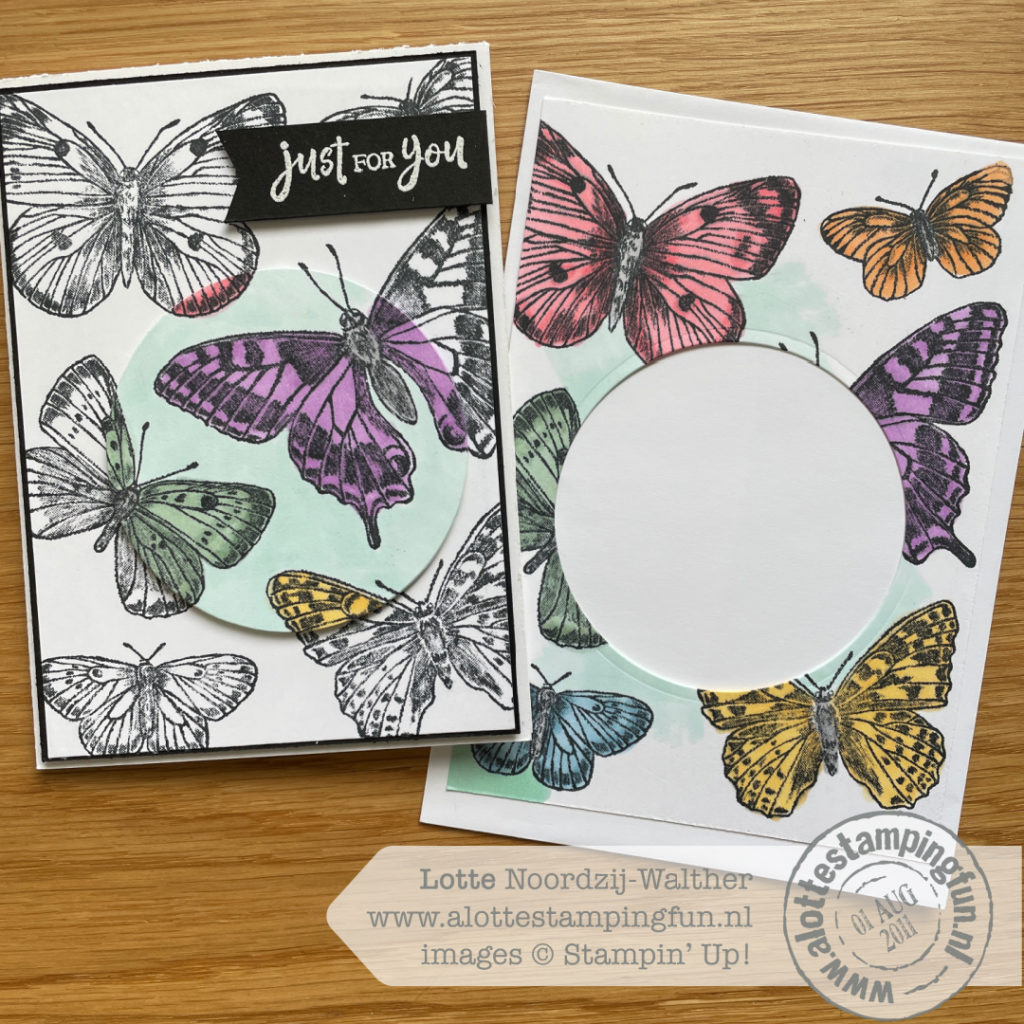 Twee in een
Zoals je hierboven ziet kun je de mat waaruit je de cirkel hebt gestanst ook nog gebruiken om er een andere kaart van te maken. Deze Spotlight techniek is heel leuk en makkelijk om te doen! In de projectbeschrijving die je hieronder aantreft staat de link naar de YouTube video waarin Lotte je laat zien hoe je dit doet.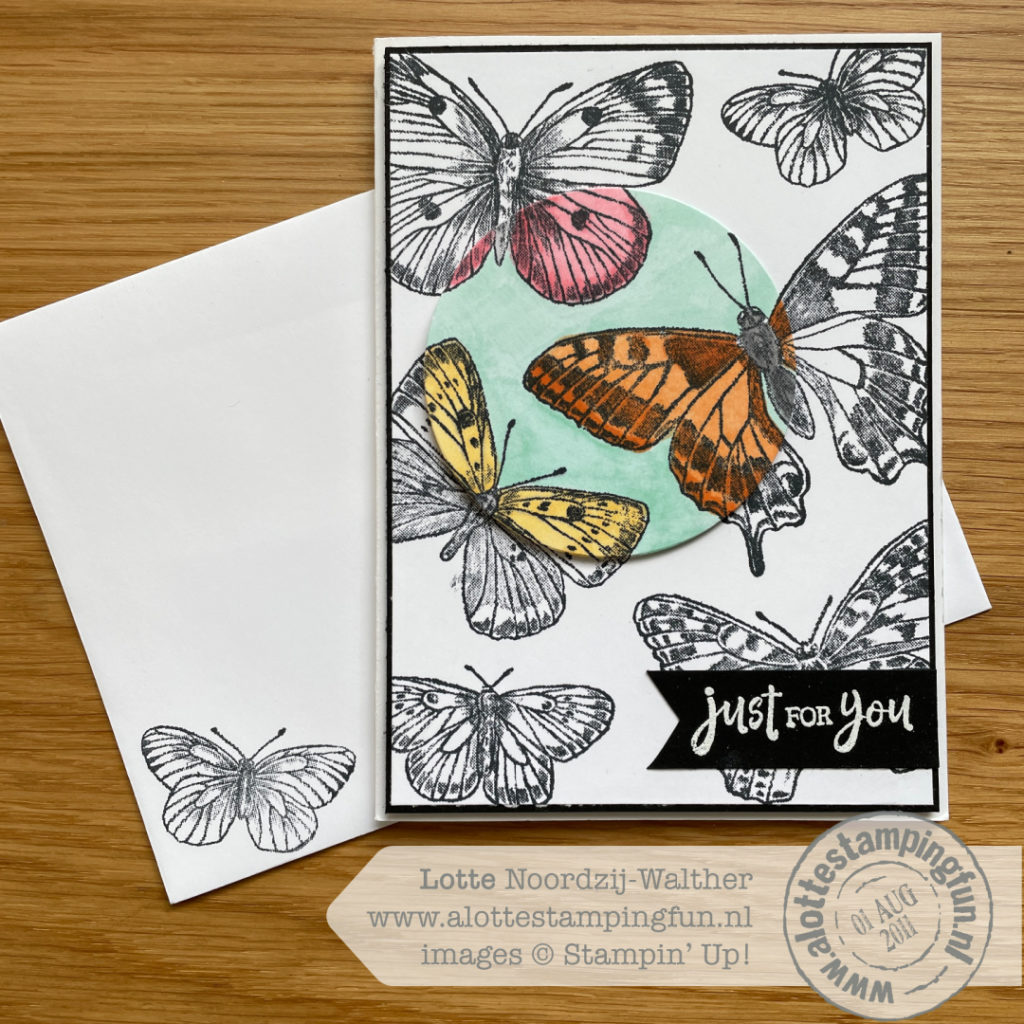 Hop door naar de anderen
Werkwijze
Zo fijn he, alle leden van de Feel Good Stampin Design Team leggen je stap voor stap uit hoe je het project maakt. Wanneer je op onderstaande afbeelding of HIER klikt word je doorverwezen naar de PDF met alle details en de link naar de video.

Iets bestellen?
Heb je iets nodig of heb je een product gezien dat je graag wilt hebben? Wij verzorgen graag je bestelling. Je kunt je bestelling emailen naar lotte@alottestampingfun.nl en wij zorgen ervoor dat het zo snel mogelijk bij je komt!
Lieve groetjes,

Dit zijn de producten die we voor dit project hebben gebruikt:
Product List

En deze producten gebruiken we altijd
Product List
| | | | | |
| --- | --- | --- | --- | --- |
| | | | | |
| | | | | |