Dear International readers, welcome to our blog. Please for you convenience use the translate button on the right and select the language of your choice. Thank you so much for stopping by!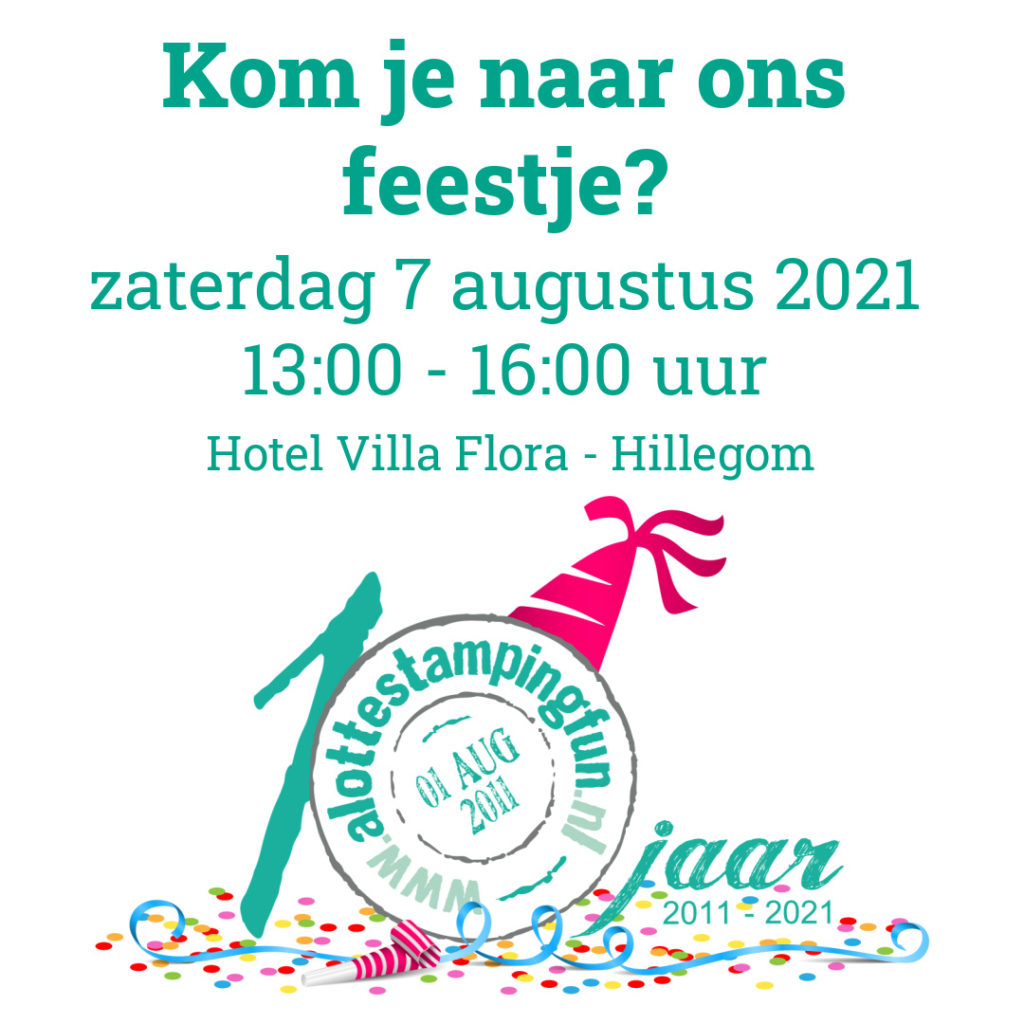 Yeaahh!!! We bestaan 10 jaar en dat willen we graag met jou vieren. Kom je naar ons feestje (o ja en we vieren ook meteen de lancering van de nieuwe mini catalogus augustus-december en de Sale-A-Bration actie). We zouden het superleuk vinden als je komt!
Details
zaterdag 7 augustus 2021
13:00 – ongeveer 16:00 uur
Hotel Villa Flora in Hillegom
Inschrijven kan nog tot en met woensdag 4 augustus!
Klik hier of op bovenstaande afbeelding om de PDF met alle details te lezen