Dear international readers, welcome to our blog. Please use the translate button in the right top corner of this page to have this post translated in the language of your choice.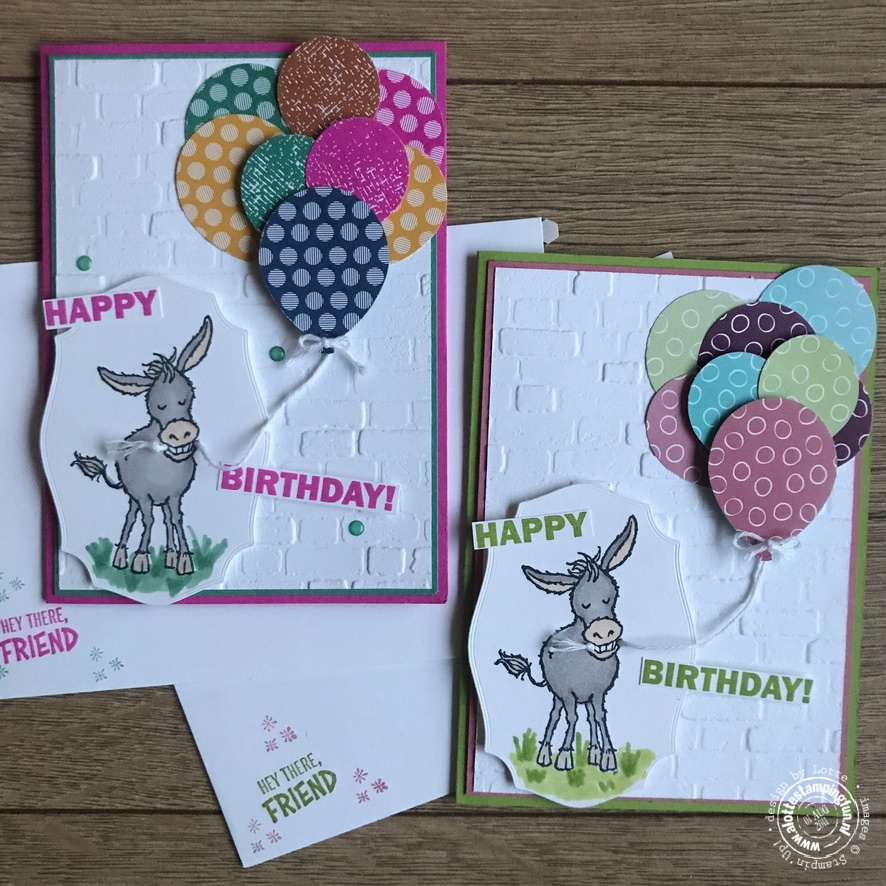 Wat een leukerds he? Als je deze kaart ontvangt dan moet je je wel jarig voelen! Voor deze kaart hebben we twee stempelsets gebruikt die je tot en met 28 februari gratis kunt kiezen bij een bestelling van €60,00 euro of meer aan Stampin' Up! producten. DARLING DONKEYS en APPROACHING PERFECTION. De stempelset Approaching Perfection zit boordevol grappige teksten en zijn zowel heel goed aan de buitenzijde als de binnenzijde van de kaart te gebruiken.
Voor de ballonen die zijn uitgeponst met de Ballon Bouquet Pons kozen we het In Color 2020-2022 design papier. Lekkere knalkleuren waar je helemaal vrolijk van wordt. Ben je meer van ingetogen kleuren dan is het OH SO OMBRE design papier een heel mooi alternatief. Het Oh So Ombre is ook een product uit de Sale-A-Bration actie.
Afmetingen
Basiskaart: 21 x 14,5 cm – 21 cm zijde rillen op 10,5 cm
Mat kaartkarton: 10 x 14 cm
Mat Whisper White: 9,7 x 13, 7 cm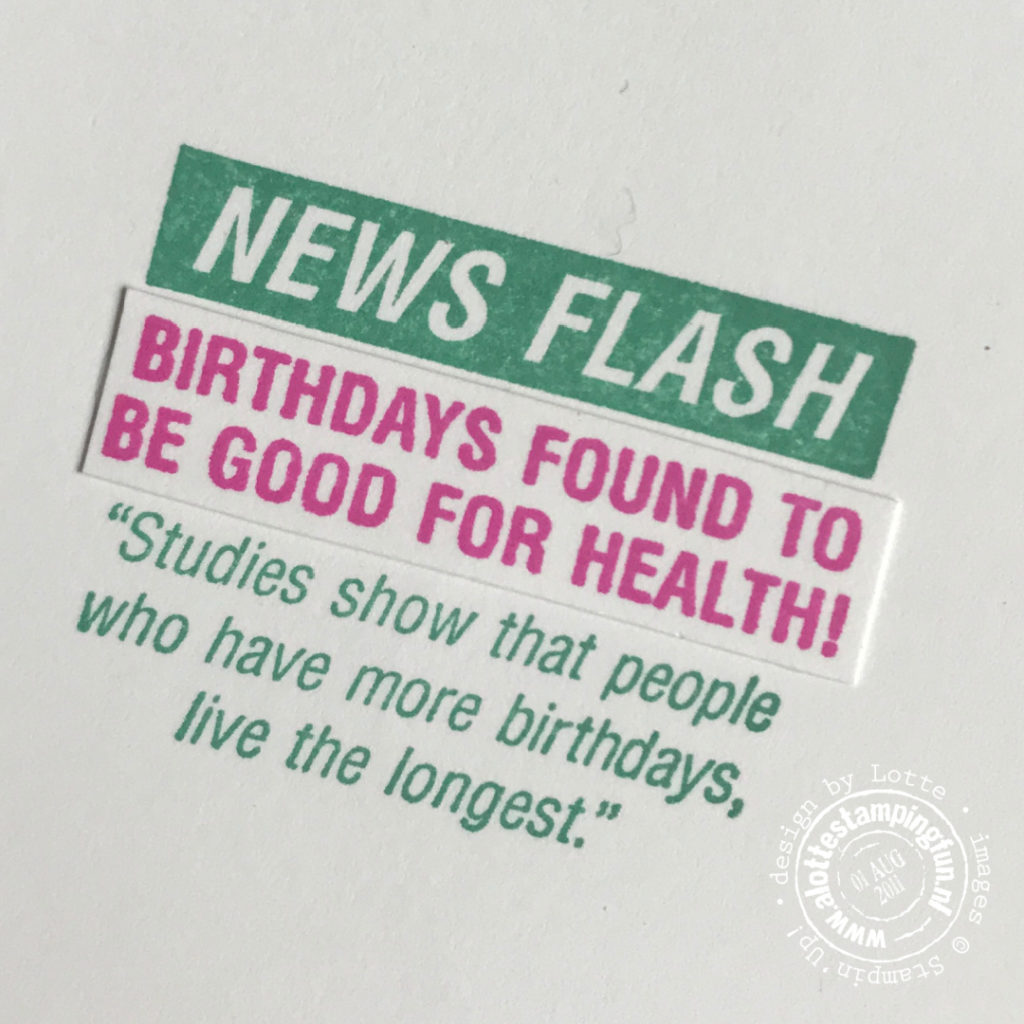 Door de tekststempel in twee verschillende kleuren te stempelen en een deel van de tekst uit te knippen kun je heel gemakkelijk een deel van de tekst extra laten opvallen.
Werkwijze
Klik hier of op onderstaande afbeelding om naar de Youtube video van de registratie van de Facebook Live te gaan waarin Lotte laat zien hoe je deze kaart zelf kunt maken.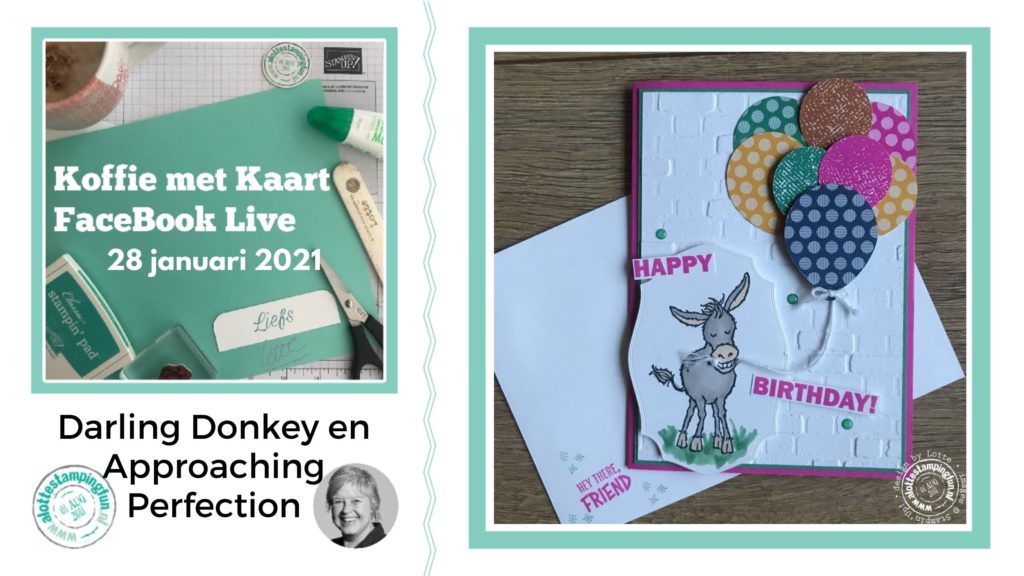 Iets bestellen?
Alle materialen die zijn gebruikt, staan onderaan dit blog vermeld. Mocht je iets in je voorraad missen of een aanvulling willen, wij verzorgen graag je bestelling. Stuur ons een email (lotte@alottestampingfun.nl) met je wensen en dan komt het dik voor elkaar.
Lieve groetjes van

Dit zijn de producten die we voor dit project hebben gebruikt:
Product List

En deze producten gebruiken we altijd:
Product List