Dear international readers, welcome to our blog. Please use the translate button in the right top corner of this page to have this post translated in the language of your choice.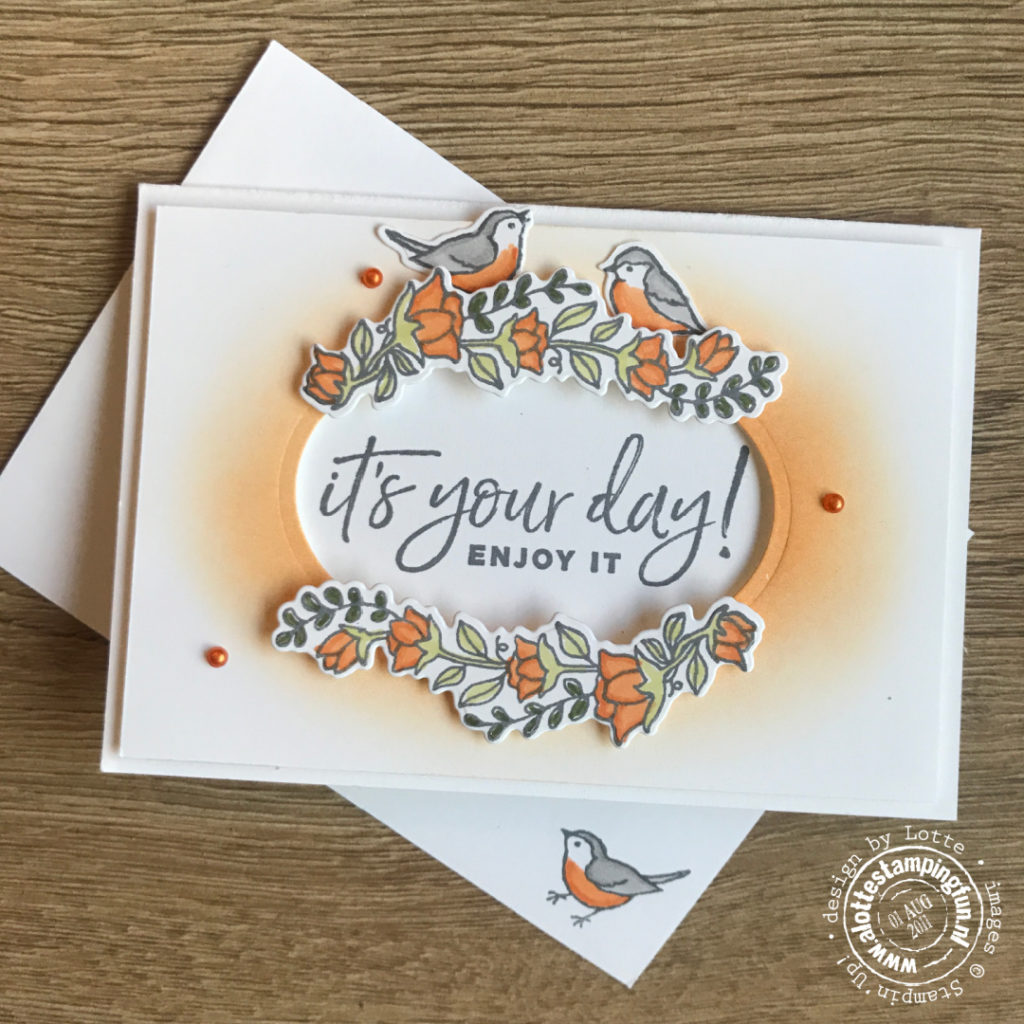 Tijdens de Facebook live hebben we gewerkt met de Blending Brushes van Stampin' Up! om een subtiele achtergrond te maken voor de tekst en de mooie ranken uit de Quite Curvy stempelset. Een paar van die schattige vogeltjes erbij en je hebt een hele mooie kaart.
Kwartslag draaien
Door het ontwerp een kwartslag te draaien en in plaats van ovalen cirkels te gebruiken, een andere tekst en basiskleur krijgt je kaart ineens een hele andere uitstraling!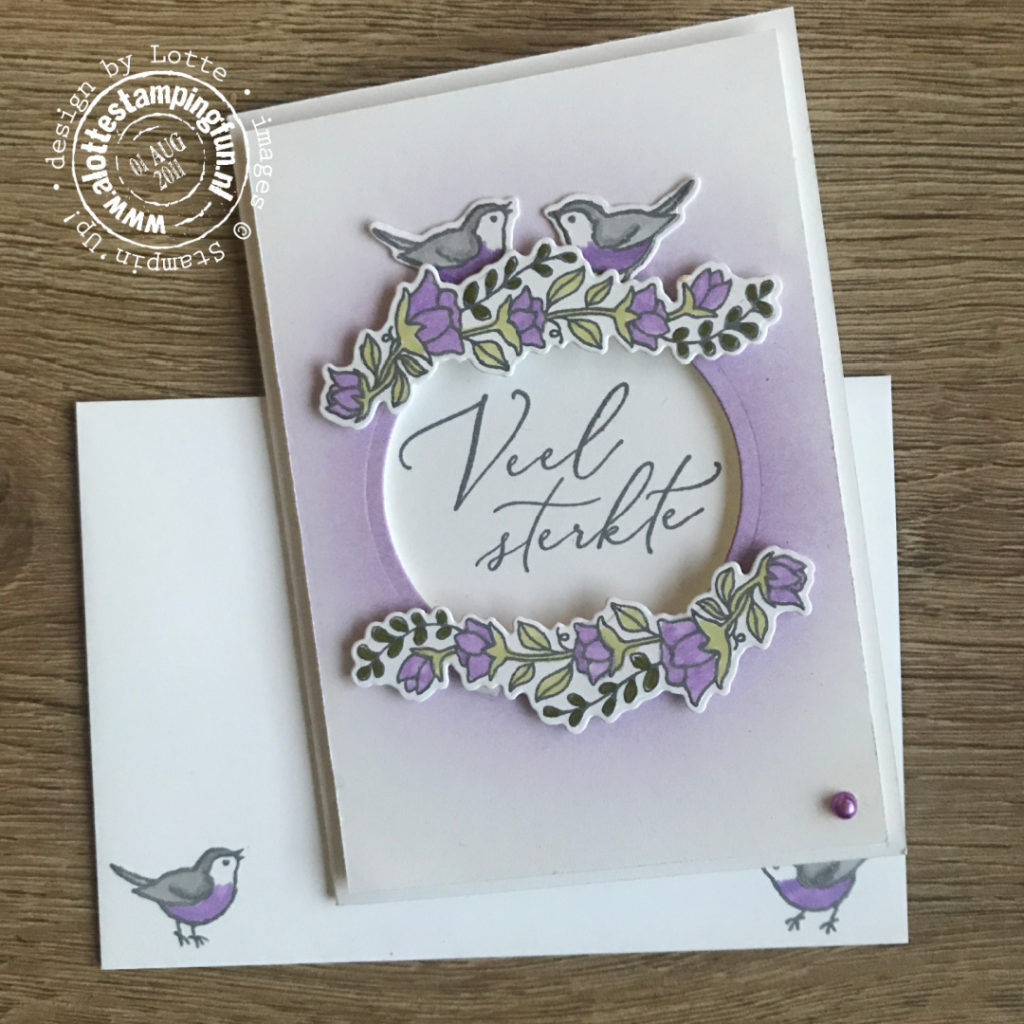 Hartverwarmend
De tekst "Veel Sterkte" komt uit de Nederlandse stempelset Hartverwarmend. Deze kun je vinden in de Sale-A-Bration Brochure op pagina 9. Je kunt deze stempelset gratis kiezen wanneer je tot en met 28 februari 2021 een bedrag van € 60,- of een veelvoud ervan besteld aan Stampin' Up! producten. De stempelset Hartverwarmend heeft 6 prachtige teksten!
Afmetingen
We gebruiken de standaard Notecards & Envelopes van Stampin' Up! Hiervan zijn de maten van de
Basiskaart: 17,8 x 12,7 cm | 17,8 cm zijde rillen op 8,9 cm
Mat: 8,2 x 12 cm
Werkwijze
Klik hier of op de onderstaande afbeelding om naar de registratie van de Facebook live van 21 januari te gaan waarin Lotte laat zien hoe je deze notecards zelf kunt maken.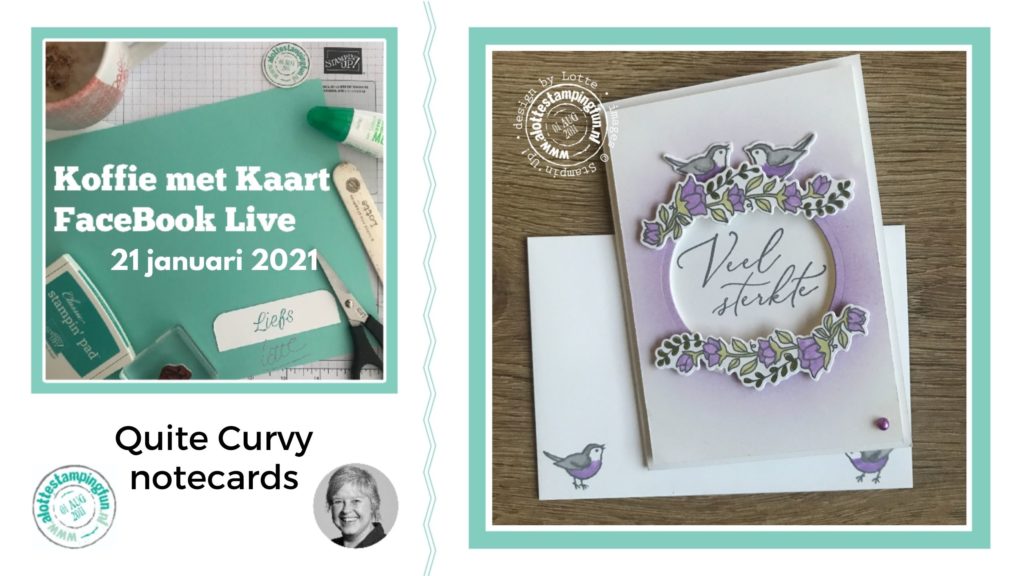 Iets bestellen?
Alle materialen die zijn gebruikt, staan onderaan dit blog vermeld. Mocht je iets in je voorraad missen of een aanvulling willen, wij verzorgen graag je bestelling. Stuur ons een email (lotte@alottestampingfun.nl) met je wensen en dan komt het dik voor elkaar.
Lieve groetjes van

Dit zijn de producten die we voor dit project hebben gebruikt:
Product List

En deze producten gebruiken we altijd:
Product List