Dear International Readers, Welcome to our Blog.
F or your own convenience please use the translate buttom on your right to select the language of your choice.
Thank you so much for stopping by!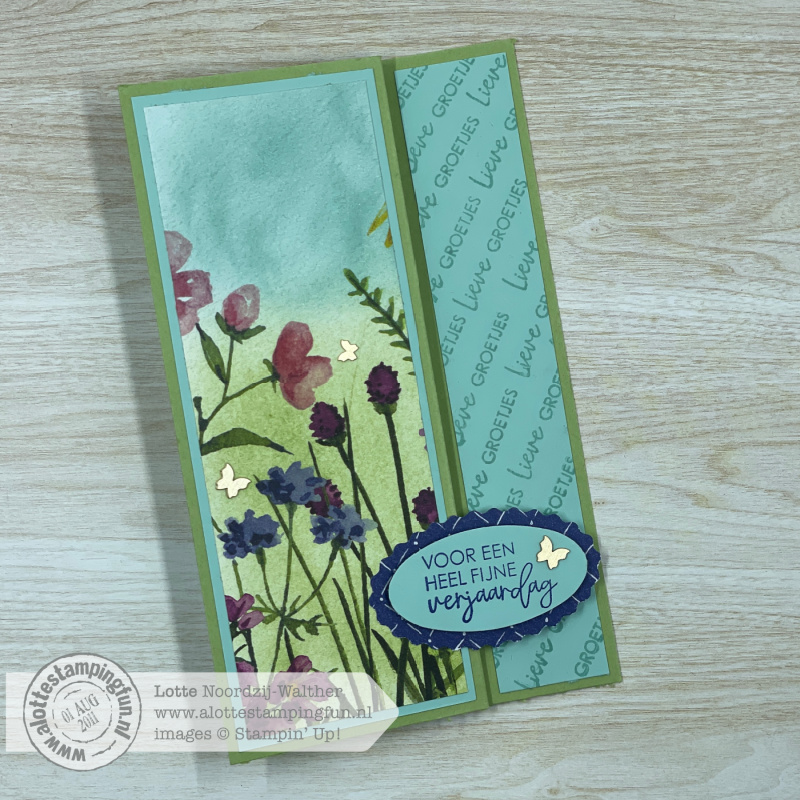 Dit jaar gaan we niet blog hoppen met het Feel Good Stampin' Design Team, maar gaan we video hoppen. Wel zo leuk, want dan zie je meteen hoe je het project maakt. Het thema voor de eerste video hop is Celebrate Sale-A-Bration. Lotte ging met het prachtige Dainty Flowers Design Papier aan de slag wat je gratis aan je order van € 60,– kunt toevoegen. Verder gebruikte ze ook de Nederlandse Sale-A-Bration stempelset Lieve Bloemen.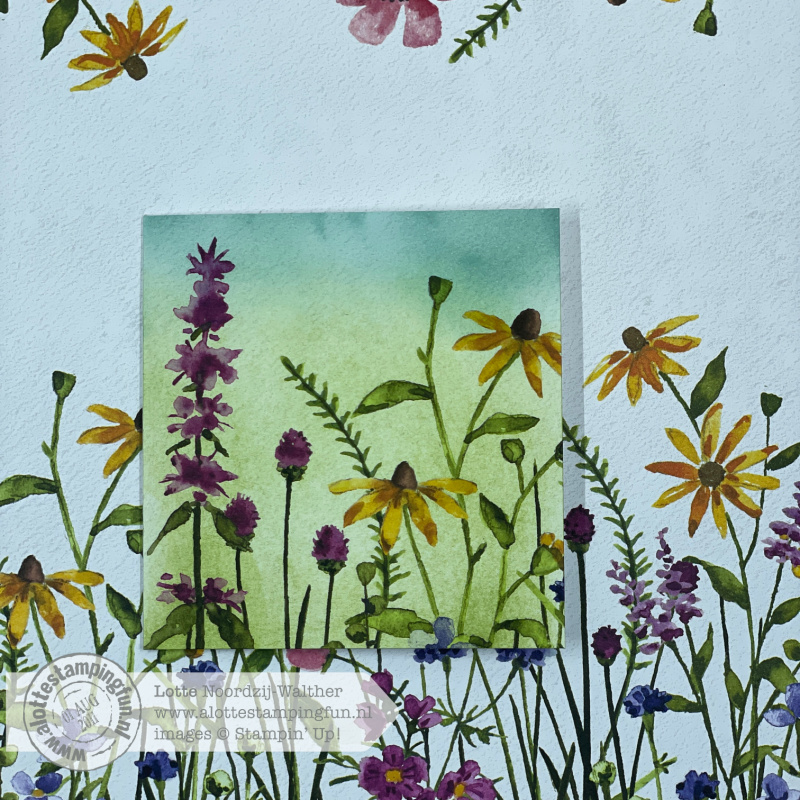 Lekker blenden
In het pak DSP zit een prachtig vel met aan 2 zijdes over de hele breedte veldbloemen. De onderzijde is geblend met Pear Pizzaz en de bovenzijde met Pool Party. Zo ziet het vel er opeens heel anders uit
Panelkaart
Omdat de afbeelding zo mooi doorloopt leent het papier zich heel erg voor een panel kaart. Alleen nog een tekst erop en wat van die schattige vlindertjes en je hebt een hele leuke kaart om te versturen.
Afmetingen
Basis: 15 x 21 cm – 21 cm rillen op 6 en 12 cm
Cardstock panelen: 3 * 5,5 x 14,5 cm en 1 * 2,5 x 14,5 cm
DSP panelen: 3 * 5 x 14 cm
Werkwijze
Hoe je deze kaart maakt kun je zien in de video die de maakten voor de Feel Good Stampin Video Hop. Door HIER te klikken of op onderstaande afbeelding ga je naar de video op ons YouTube kanaal. Vergeet daar ook niet door te hoppen naar onze collega's uit het Feel Good Stampin' design team die ook een video voor je hebben gemaakt met het thema Celebrate Sale-A-Bration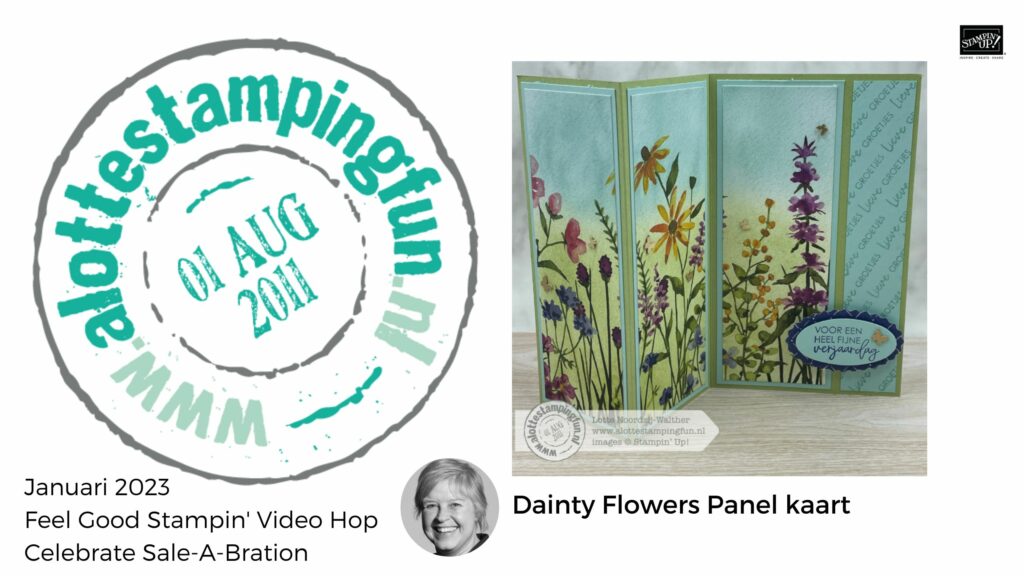 Iets bestellen?
Heb je iets nodig of heb je een product gezien dat je graag wilt hebben? Wij verzorgen graag je bestelling. Je kunt je bestelling emailen naar lotte@alottestampingfun.nl en wij zorgen ervoor dat het zo snel mogelijk bij je komt!
Lieve groetjes,

Dit zijn de producten die we voor dit project hebben gebruikt:
Product List
En deze producten gebruiken we altijd
Product List
| | | | | |
| --- | --- | --- | --- | --- |
| | | | | |
| | | | | |