Dear International readers, welcome to our blog. Please for you convenience use the translate button on the right and select the language of your choice. Thank you so much for stopping by!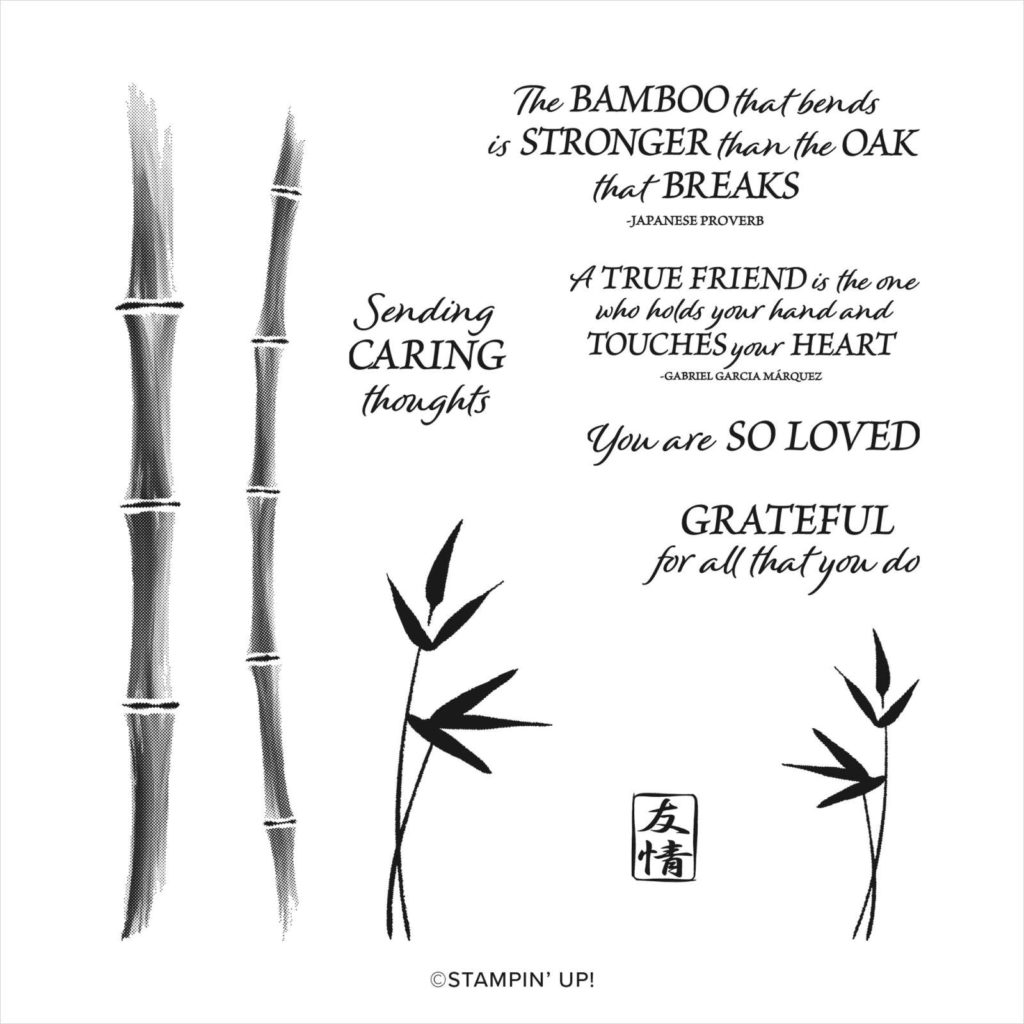 Leuk dat je bent aangeland bij het project wat Melinda heeft gemaakt voor de bloghop van de Creatieve Harten met het thema In Color. Zelf is ze helemaal weg van de Bamboo Beauty stempelset en toen ze een Stampin' Up! cadeautje voor iemand moest uitzoeken, werd het dan ook deze set.
Het is ook echt een beauty!
Niet alleen de afbeeldingen zijn prachtig, maar de teksten zijn ook zo mooi en krachtig! Wanneer je een stempelset cadeau geeft maak je er natuurlijk ook een bijpassende verpakking bij. De twee nieuwe groene kleuren uit de In Colors 2021-2023 Evening Evergreen en Soft Succulent doen het heel goed samen op het doosje wat gemaakt is van Pale Papaya.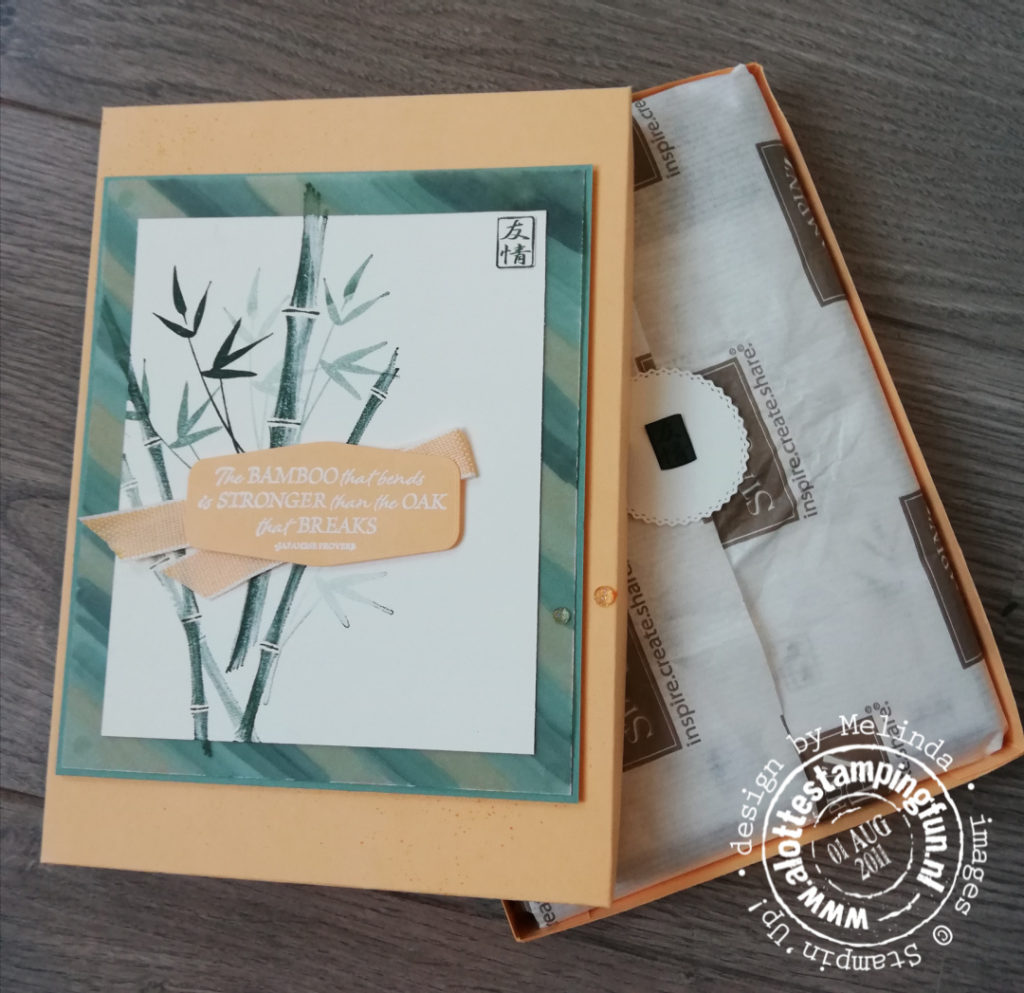 Werkwijze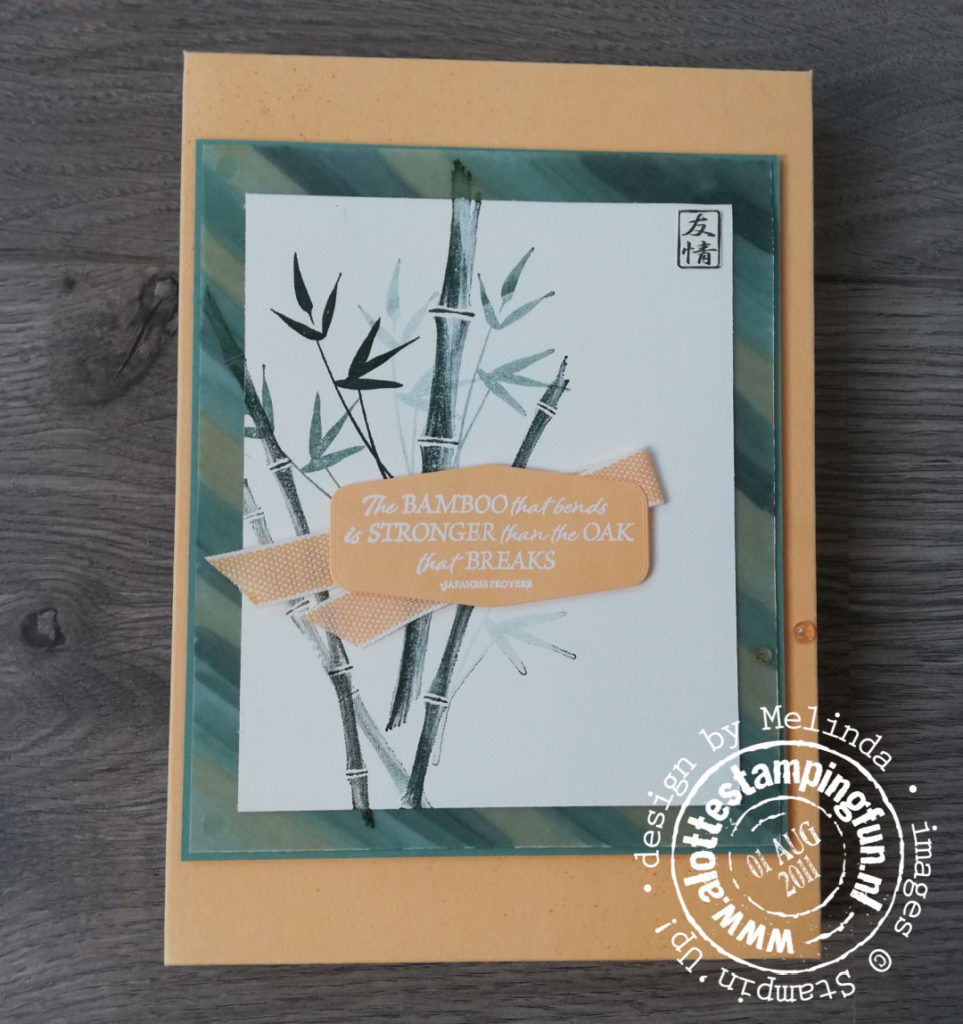 Op het doosje is een mat geplaatst van Soft Succulent
Daarop een mat van Vellum. Deze mat heeft een gestreept uiterlijk door afwisselend de Stampin' Blends in de kleuren Evening Evergreen, Soft Succulent en Pale Papaya te gebruiken.
Met Evening Evergreen zijn de bamboo staken en blaadjes gestempeld. Hier is de afstempel- of 2e generatie techniek voor gebruikt.
Op het stukje Pale Papaya & White lint is een label geplaatst uit de Tasteful labels gestanst in Pale Papaya.
De tekst is gestempeld met Versamark en daarna ge-heatembossed met White Emboss poeder
Ook nog wat leuks aan de binnenkant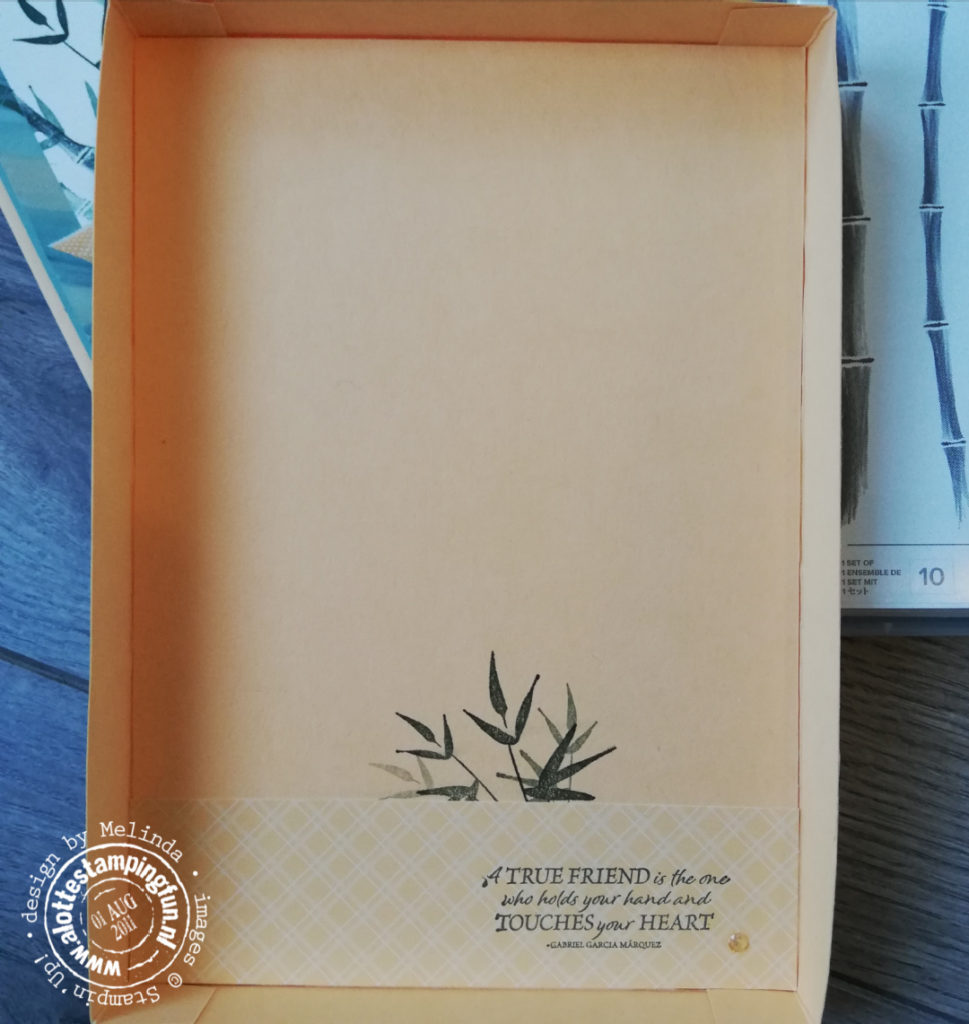 Aan de binnenkant van het doosje zijn wat blaadjes gestempeld in Evening Evergreen. Daarop is een stukje van het In Color 2021-2023 Design Papier in Pale Papaya geplakt waarop de tekst in Evening Evergreen is gestempeld. Binnenin en op de buitenkant van het doosje nog een paar van de Genial Gems maken het cadeautje helemaal af!
Hop door naar de anderen
Onze collega's uit het team Creatieve Harten hebben ook hele leuke projecten gemaakt om je inspiratie te geven voor de In Colors. Dus hop lekker door naar de anderen. Je doet dat door op de naam onder die van Melinda te klikken – je wordt dan vanzelf naar de blog van volgende demo gebracht.
Uiteraard vinden we het erg leuk wanneer je een berichtje achter wilt laten wat je van het project vindt.
Iets bestellen?
Alle materialen die zijn gebruikt, staan onderaan dit blog vermeld. Mocht je iets in je voorraad missen of een aanvulling willen, wij verzorgen graag je bestelling. Stuur ons een email (lotte@alottestampingfun.nl) met je wensen en dan komt het dik voor elkaar.

Dit zijn de producten die we voor dit project hebben gebruikt:
Product List

En deze producten gebruiken we altijd:
Product List