Dear International readers, welcome to our blog. Please for you convenience use the translate button on the right and select the language of your choice. Thank you so much for stopping by!
Sinds 1 juni heeft Stampin' Up! superleuke kant en klare card kits. Handig voor op vakantie, om cadeau te geven of gewoon om in voorraad te hebben wanneer je snel een kaartje nodig hebt. Er zijn kits met en zonder stempelsets. Je kunt alle kits hier bekijken. Er zijn 2 kits met Nederlandse teksten – hoe leuk is dat! En dat zijn dan ook nog de eens de kits waarbij je niet eens gaat stempelen. Dus superleuk als je een cadeautje nodig hebt voor diegene die altijd roept – oh maar wat jij doet dat kan ik niet hoor. Tuurlijk wel!
Petal Notes Card Kit
We hebben voor deze keer gekozen voor de Petal Notes Card Kit. Je maakt hiermee 9 kaarten, 3 van elk design. Zoals je ziet zit alles in de kit om de kaarten te maken. Maar hoe leuk is het om met deze materialen aan gang te gaan en je er je eigen draai aan gaat geven.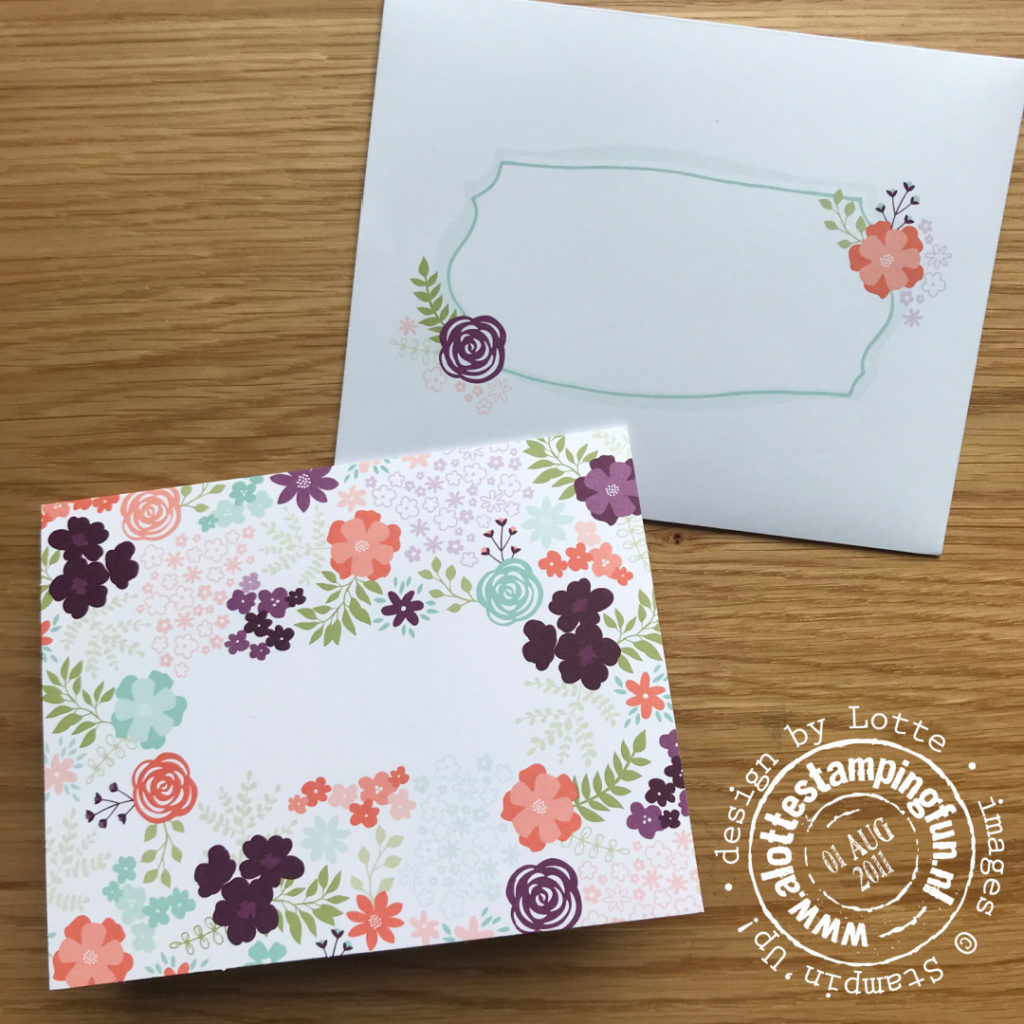 1 kaart en 1 envelop = 4 kaarten
We gebruikten 1 kaart en 1 envelop uit de card kit en met gebruik van de assorted Memories&More Cards & Envelops maakten we daar maar liefst 4 kaarten van.
Afmetingen
Basiskaart kleine kaartjes: het kleine formaat uit de Assorted Memories & More Cards & Envelops
Basiskaart grote kaart: het grote formaat Assorted Memories & More Cards & Envelops
Werkwijze
Klik hier of op onderstaande afbeelding om naar de registratie van de Facebook live op ons YouTube kanaal te gaan waarin Lotte precies uitlegt hoe je deze kaarten kunt maken.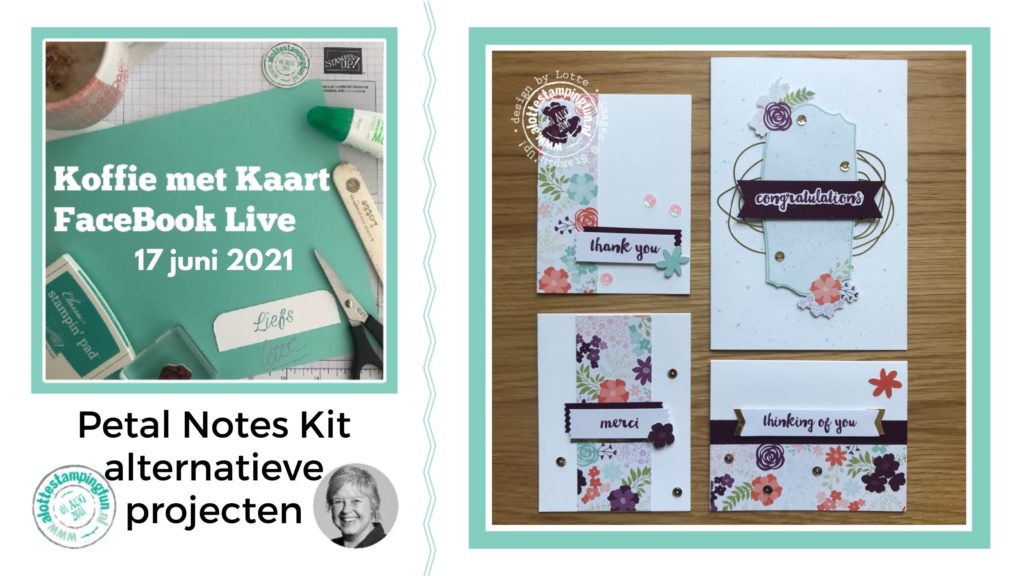 Iets bestellen?
Alle materialen die zijn gebruikt, staan onderaan dit blog vermeld. Mocht je iets in je voorraad missen of een aanvulling willen, wij verzorgen graag je bestelling. Stuur ons een email (lotte@alottestampingfun.nl) met je wensen en dan komt het dik voor elkaar.

Dit zijn de producten die we voor dit project hebben gebruikt:
Product List
En deze producten gebruiken we altijd:
Product List