Dear International readers, welcome to our blog. Please for you convenience use the translate button on the right and select the language of your choice. Thank you so much for stopping by!

Een fijne korting!
Wie wil nu geen korting 🙂 En zeker wanneer dat prachtige design papier van Stampin' Up! in de aanbieding is. Hieronder zie je voor welk papier deze actie geldt.
In Good Taste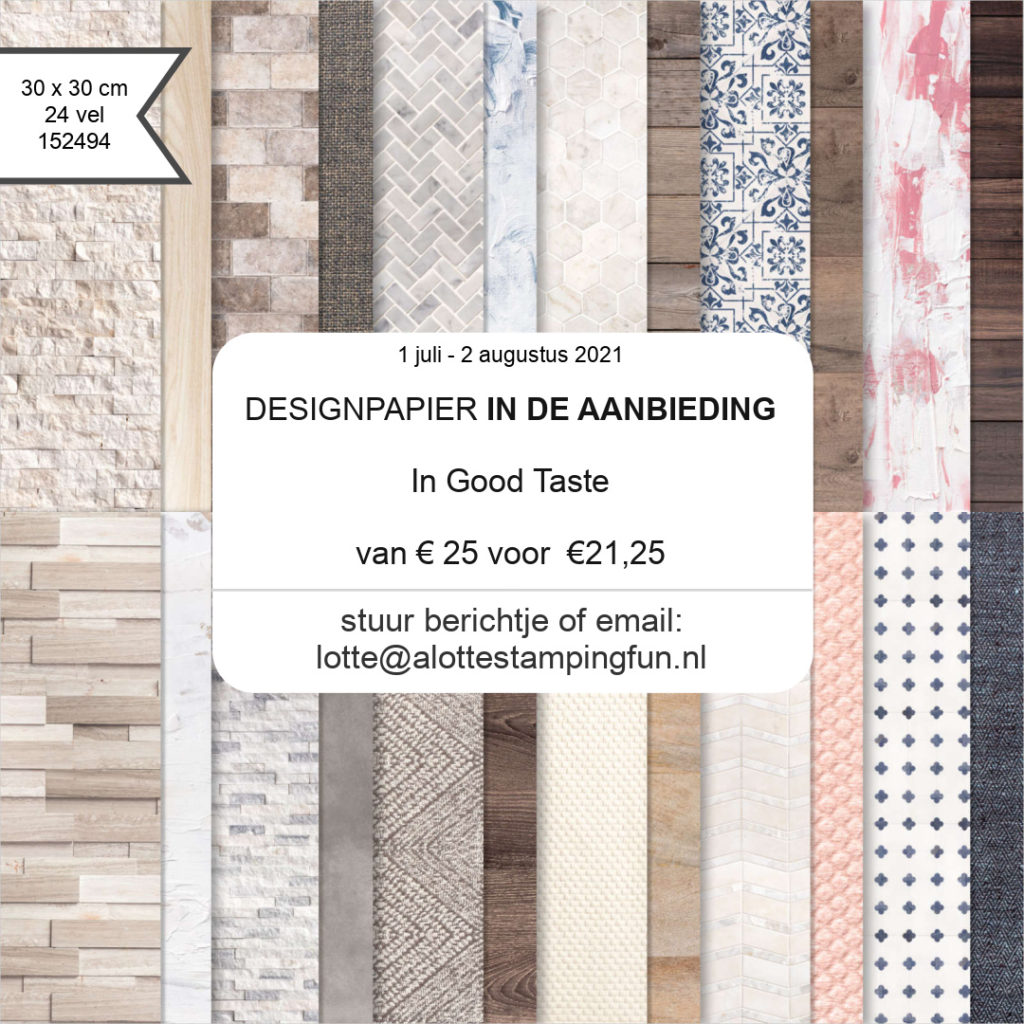 Beauty of the Earth (Aardse Schoonheid)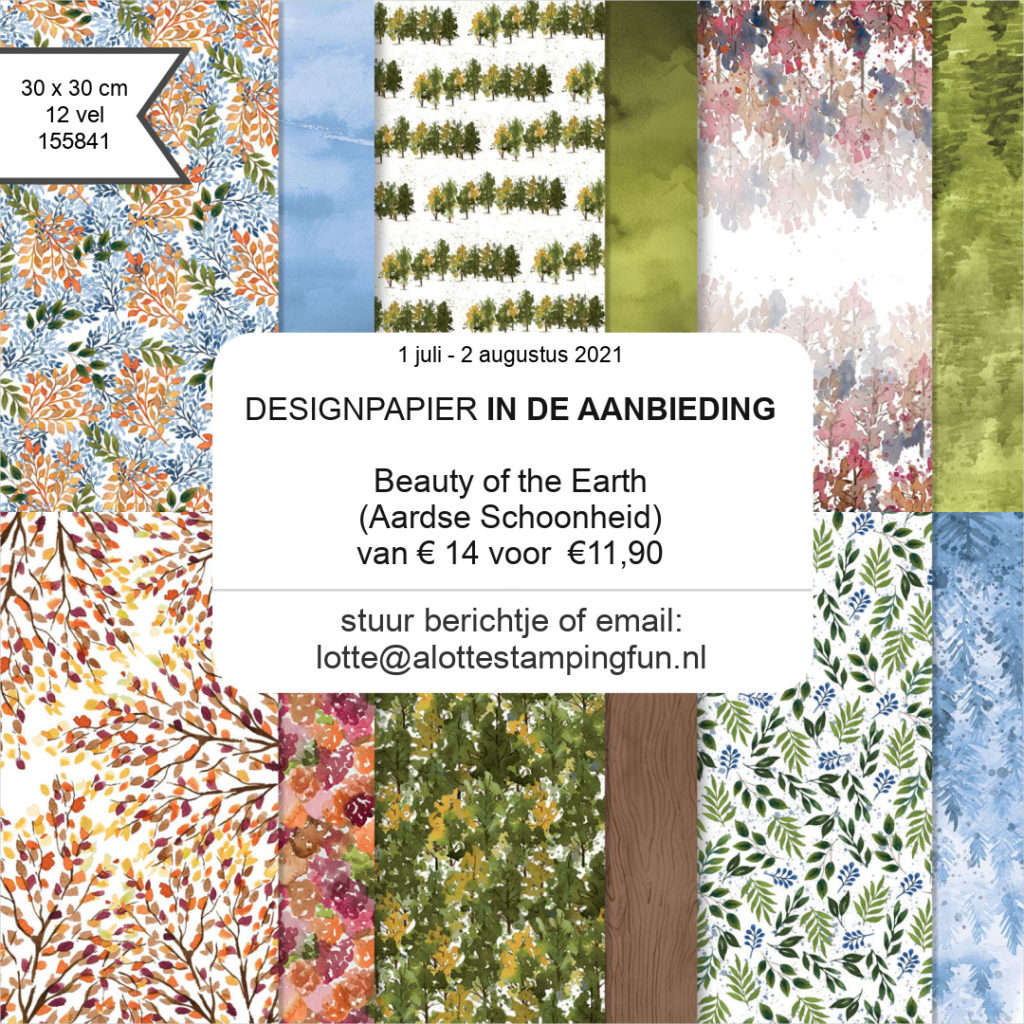 Bloom Where You're Planted (Favoriete Stek)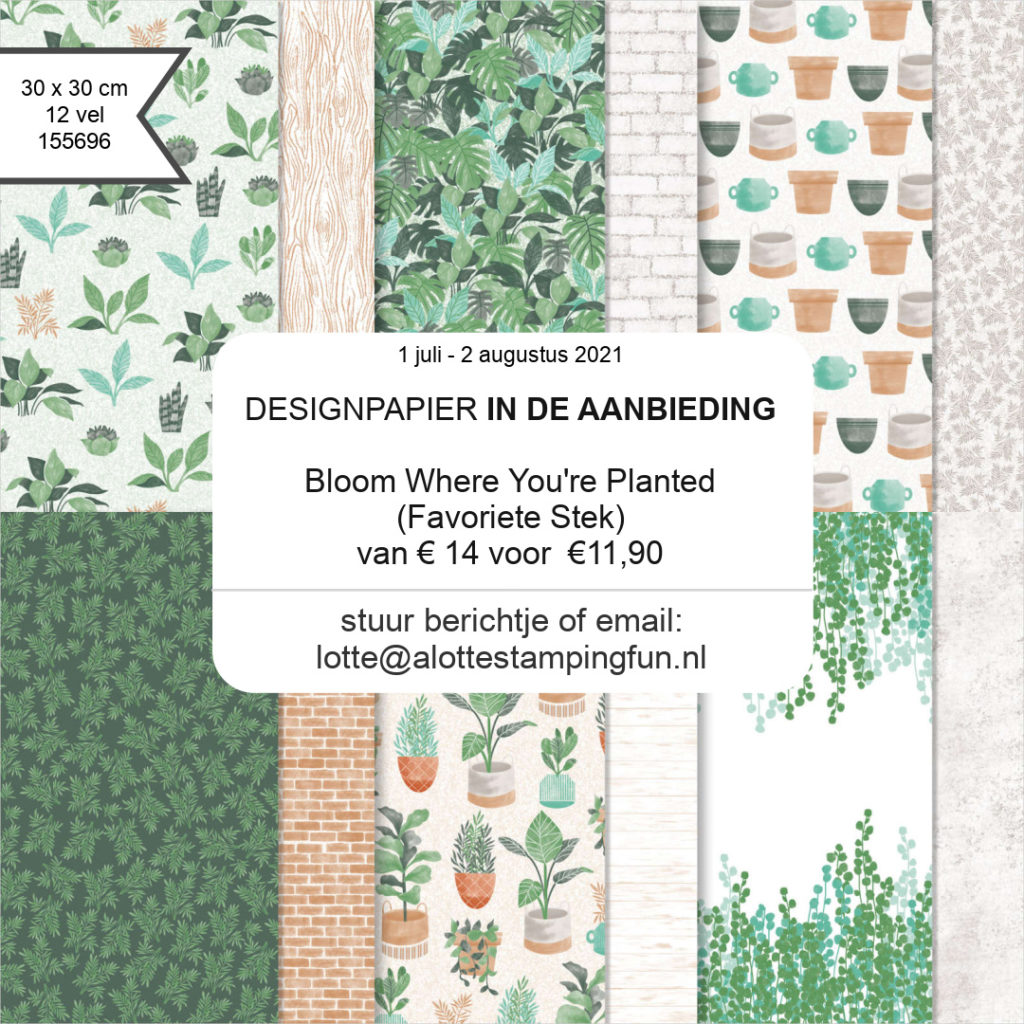 Hand Penned (Handgetekend)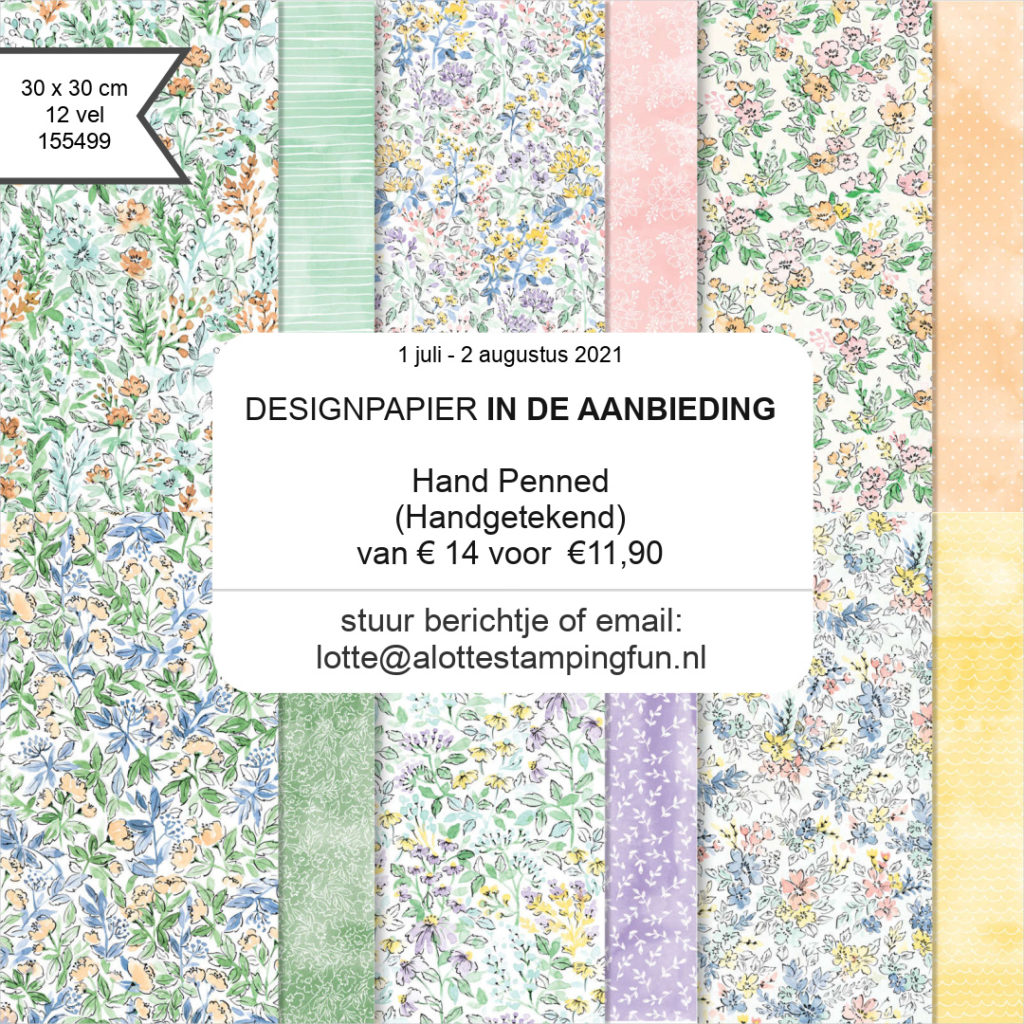 In the Wild (Wildernis)
Pansy Petals (Vol Viooltjes)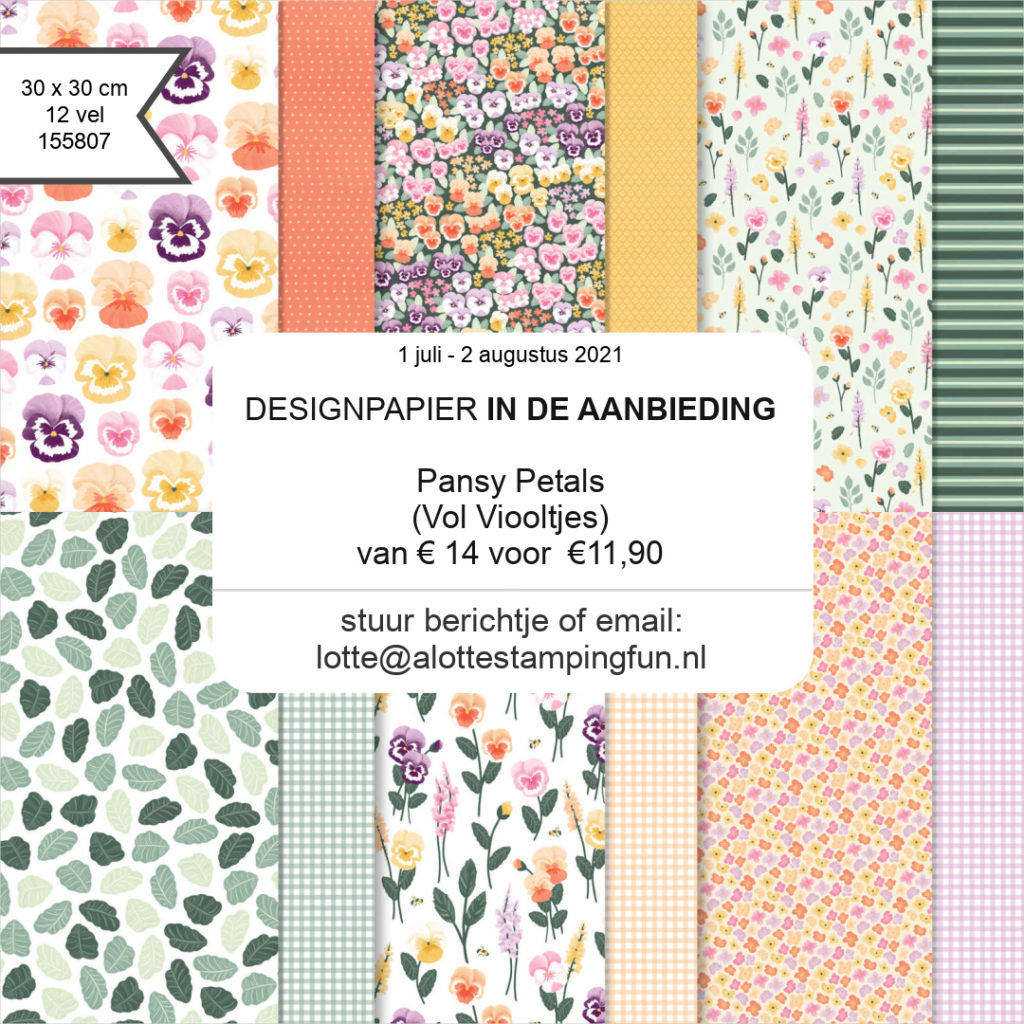 Sweet Symmetry (Symmetrie Assortie)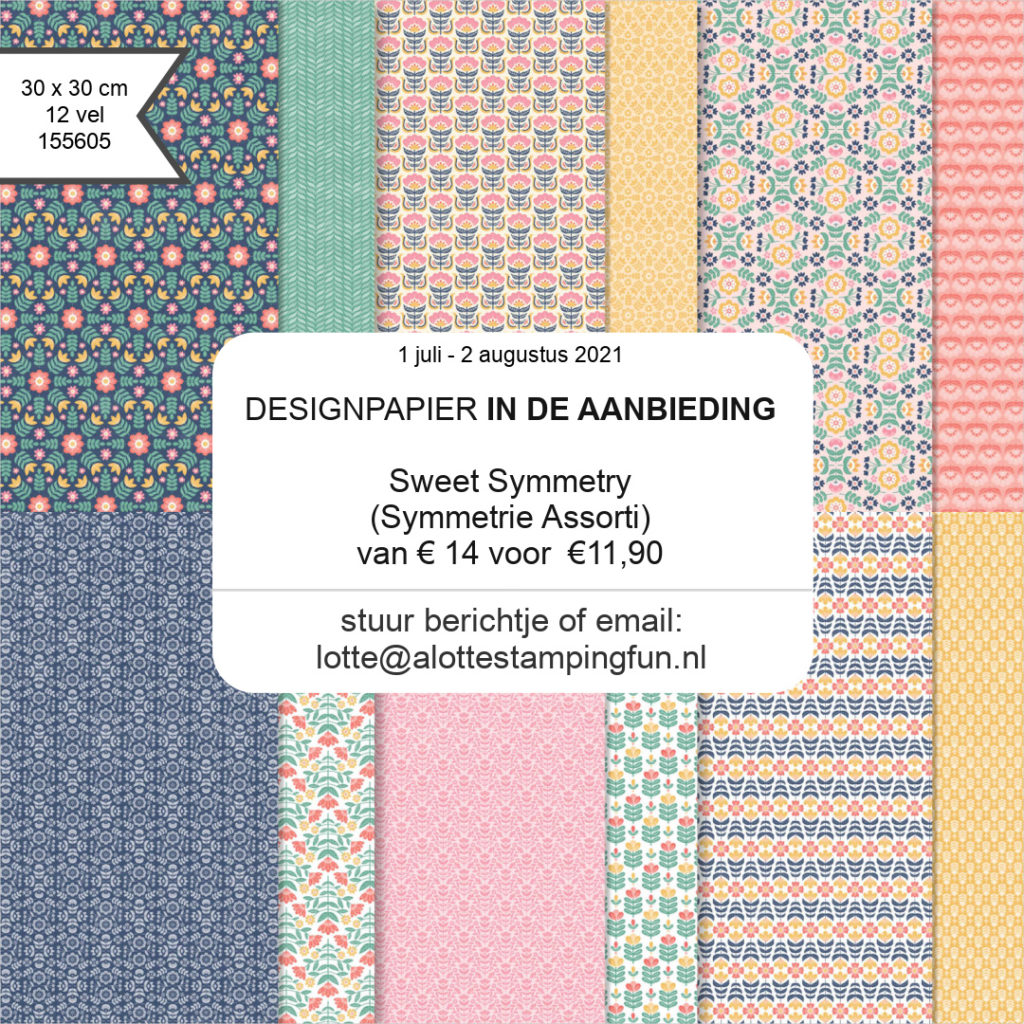 You're a Peach (Prachtperzik)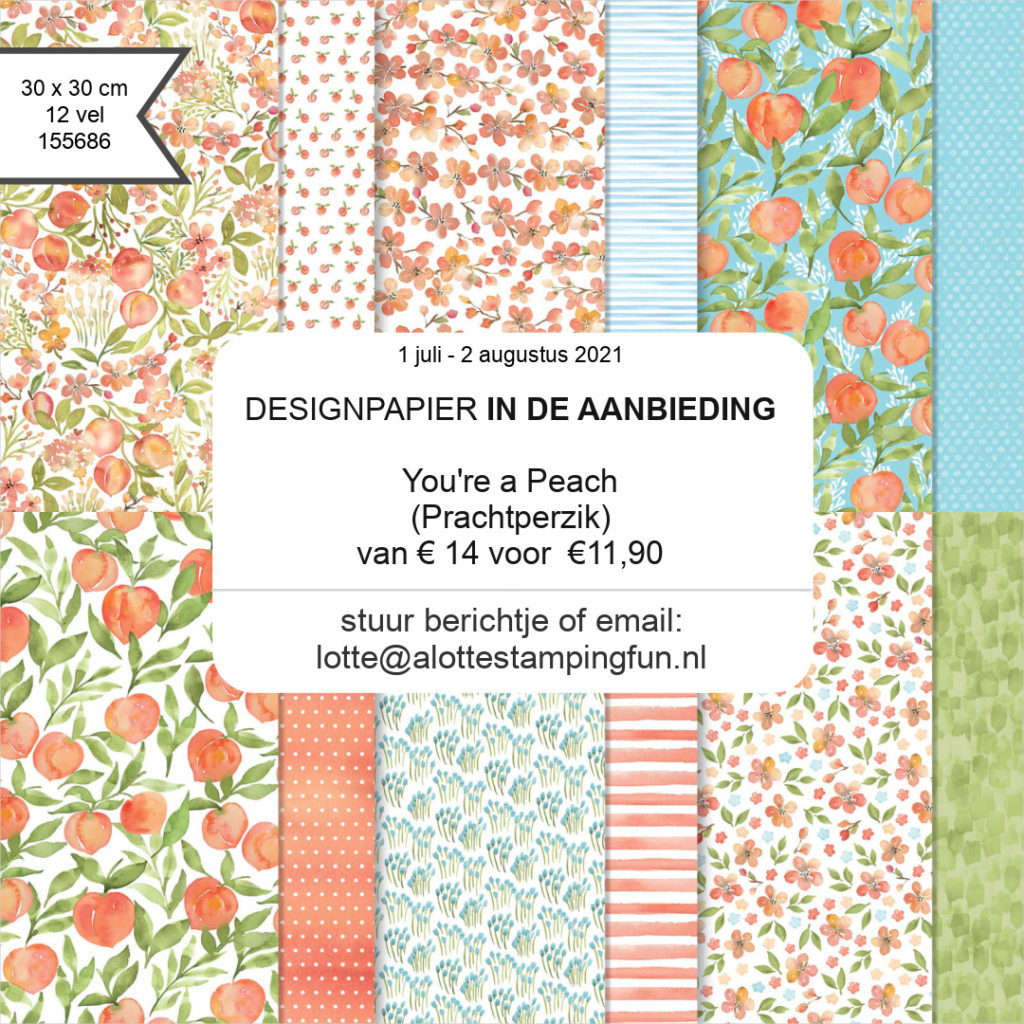 Tidings of Christmas (Kerstverhaal)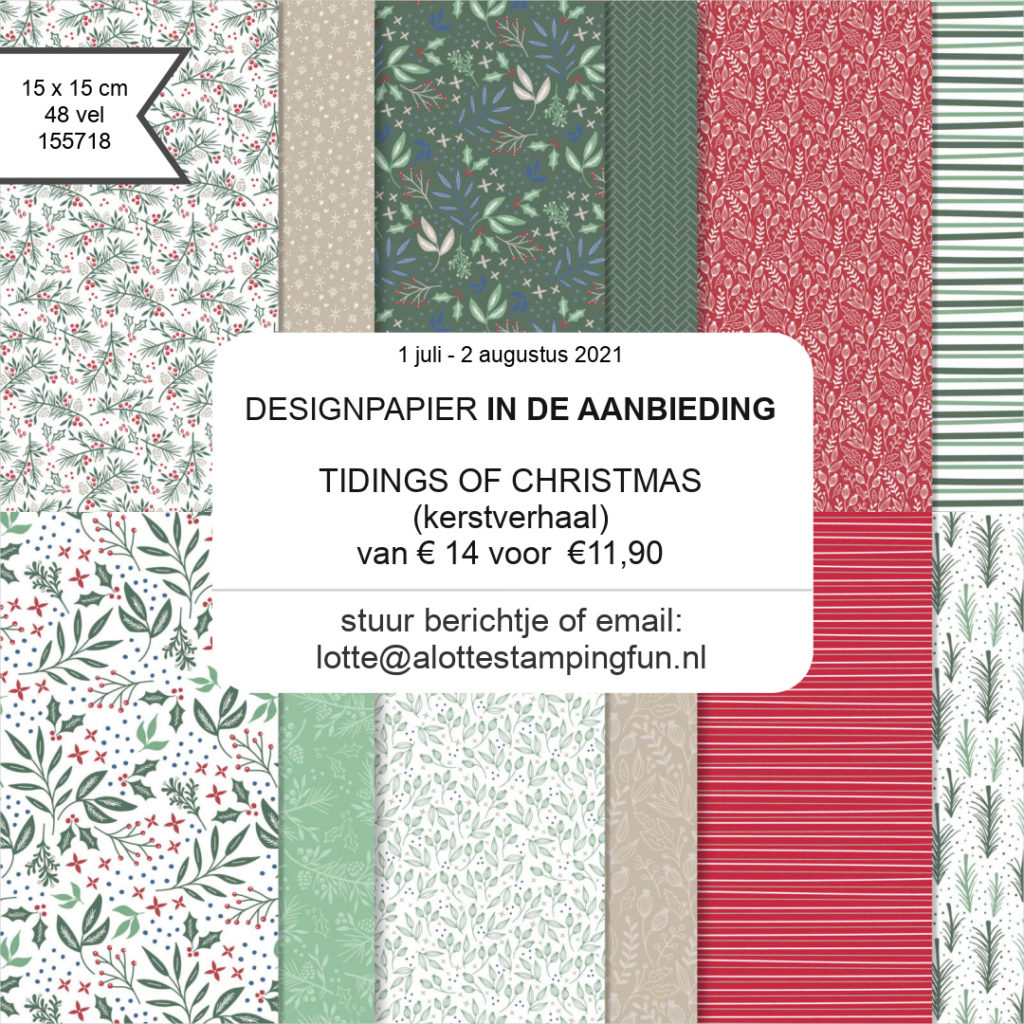 Iets bestellen?
Alle materialen die zijn gebruikt, staan onderaan dit blog vermeld. Mocht je iets in je voorraad missen of een aanvulling willen, wij verzorgen graag je bestelling. Stuur ons een email (lotte@alottestampingfun.nl) met je wensen en dan komt het dik voor elkaar.