Dear international readers.
Welcome to our blog, Please use the translate button up in the right hand corner to read this blog in your preferred language.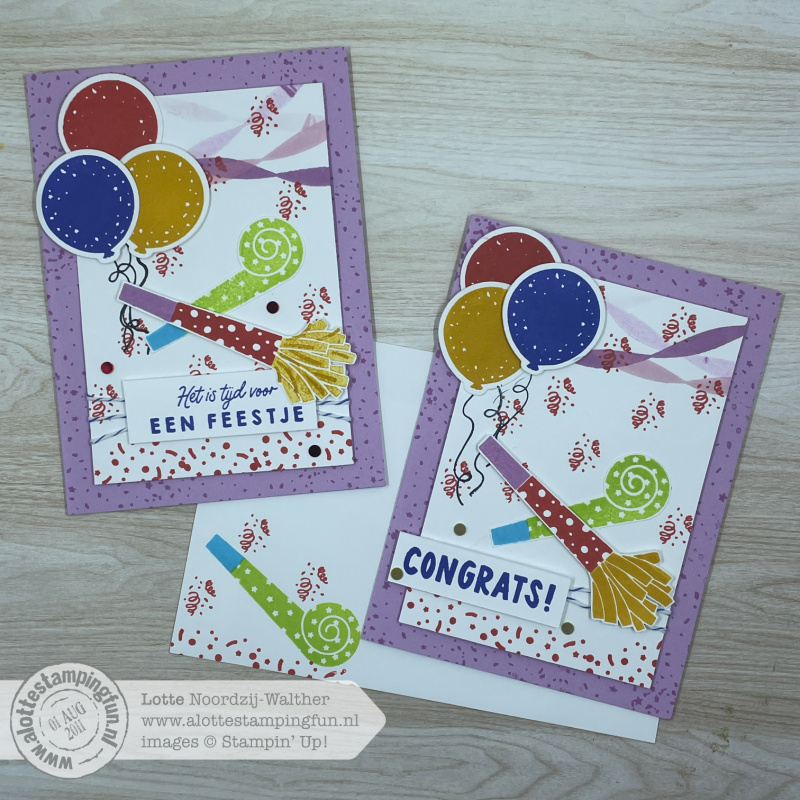 ALs dit nu geen feestelijke kaarten zijn…
Je zal toch jarig zijn en zo'n feestelijke kaart ontvangen. We hebben in deze kaart 2 stempelsets gecombinbeerd. De Feestelijke Ballonnen uit de jaarcatalogus en de Year to Celebrate uit de mini september-december 2023.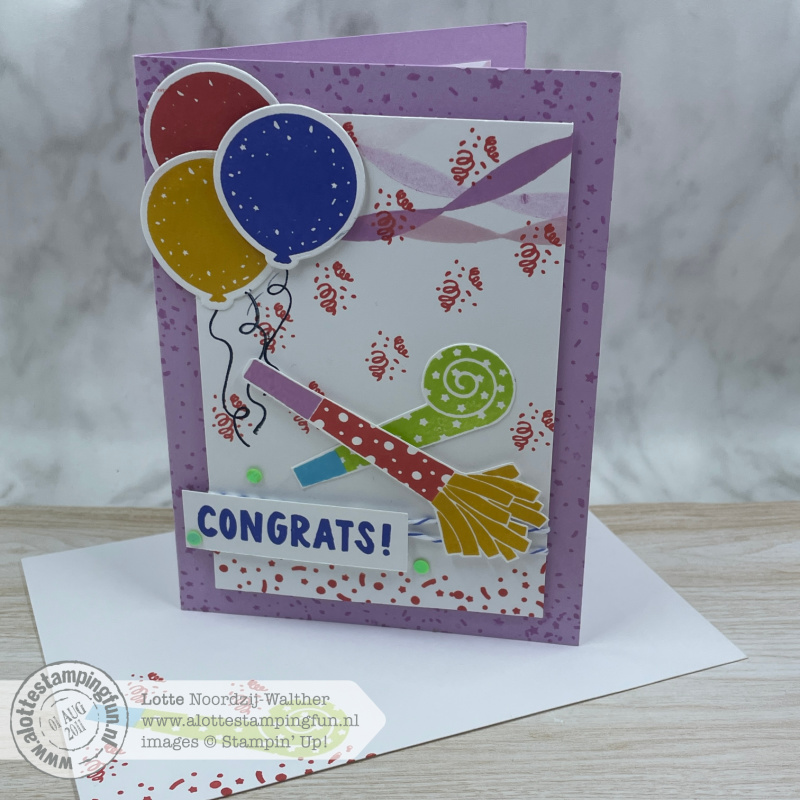 Afmetingen
Basiskaart: 21 x 14,5 cm – 21 cm rillen op 10,5 cm
Mat: 8,5 cm x 12,5 cm
Werkwijze
Lotte heeft deze kaart tijdens een Facebook live gemaakt. De registratie hiervan kun je HIER nakijken of door op onderstaande afbeelding te klikken
Iets bestellen?
Heb je iets nodig of heb je een product gezien dat je graag wilt hebben? Wij verzorgen graag je bestelling. Je kunt je bestelling emailen naar lotte@alottestampingfun.nl en wij zorgen ervoor dat het zo snel mogelijk bij je komt!
Lieve groetjes,

Dit zijn de producten die we voor dit project hebben gebruikt:
Product List

En deze producten gebruiken we altijd
Product List
| | | | | |
| --- | --- | --- | --- | --- |
| | | | | |
| | | | | |