Dear International Readers, Welcome to our Blog.
F or your own convenience please use the translate buttom on your right to select the language of your choice.
Thank you so much for stopping by!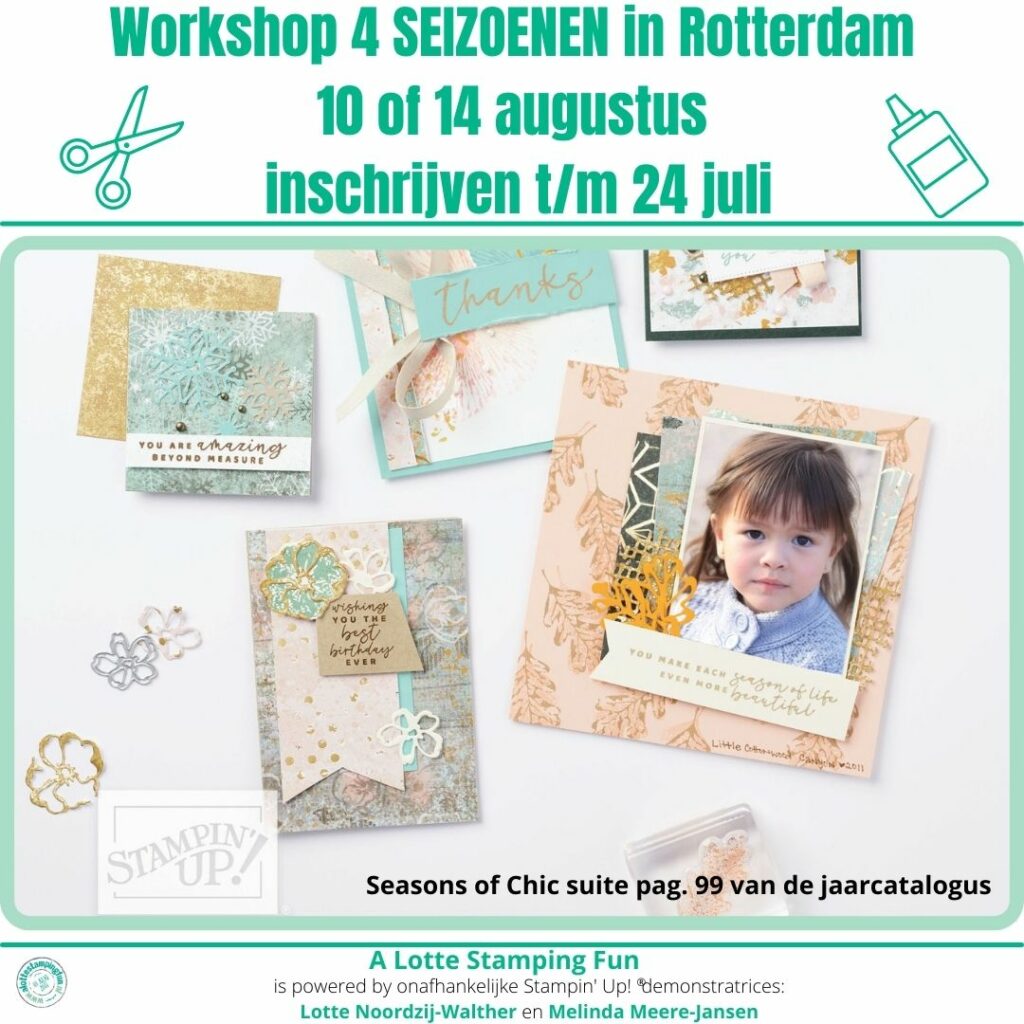 September workshop Seasons of Chic in Rotterdam
In Rotterdam starten we de workshops weer op. Deze worden gegeven bij Lotte thuis. Voor augustus is gekozen voor de Nederlandse Thee en Troost suite. Je kunt deze suite in het engels vinden op pagina 99-100 van de jaarcatalogus 22-23 .
Wat gaan we doen?
In deze workshop maken we 4 kaarten en een doosje waarin je de kaarten kunt verpakken om het eventueel weg te geven.) Alle materialen zijn al voorgesneden, maar uiteraard ontvang je een PDF met uitwerking van de verpakking zodat je deze altijd nog zelf kunt maken.
Wanneer?
Er zijn 2 data waarop deze workshop wordt gegeven. Je kunt zelf kiezen wat jou het beste uitkomt
woensdag 10 augustus
zondag 14 augustus
De workshop start om 12:30 en duurt tot uiterlijk 17:00 uur.
Wat krijg je?
Je ontvangt een goed gevuld pakket met materialen. Uiteraard persoonlijke begeleiding tijdens de workshop. Koffie/thee met lekkers, en je kunt gebruik maken van de stempels, inkt, ponsen en stansen. De kosten voor deze workshop bedragen € 19,50
Meedoen? Inschrijven kan tot en met 24 juli
Je kunt je aanmelden door uiterlijk 24 juli een email te sturen naar: lotte@alottestampingfun.nl en daarin te vermelden welke dag je wilt komen.