Dear international readers.
Welcome to our blog, Please use the translate button up in the right hand corner to read this blog in your preferred language.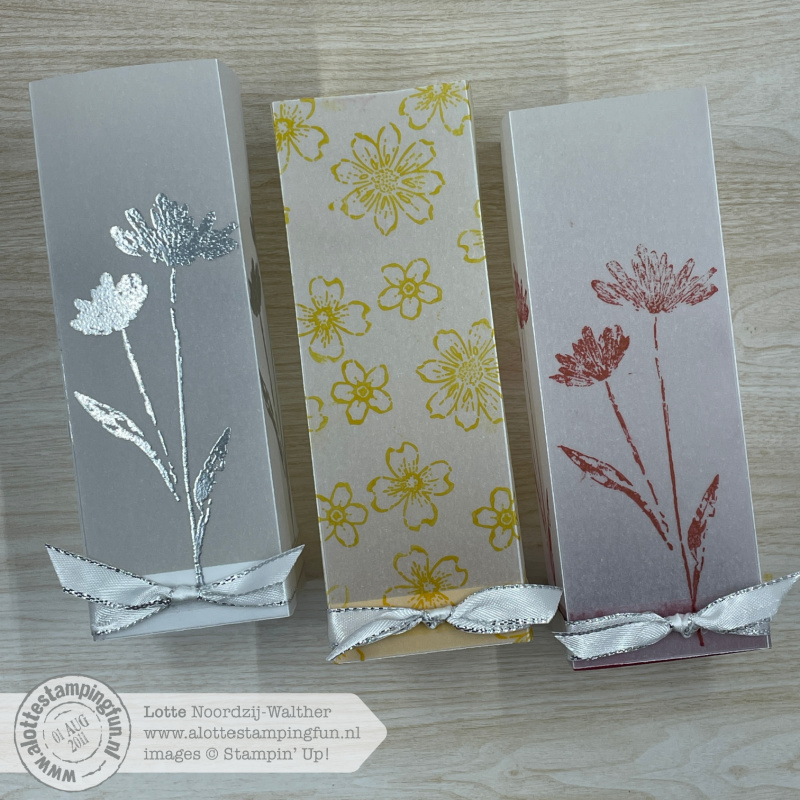 Vellum in de hoofdrol
Deze maand staat het Vellum Cardstock in de hoofdrol bij de videohop van het Feel Good Stampin Design Team. Wij maakten naar aanleiding van een paar brainstorms met creatieve vriendinnen die gaan trouwen een heel leuk windlichtje. Kosten minimaal, effect groot. En je kunt ze natuurlijk helemaal naar je eigen smaak maken.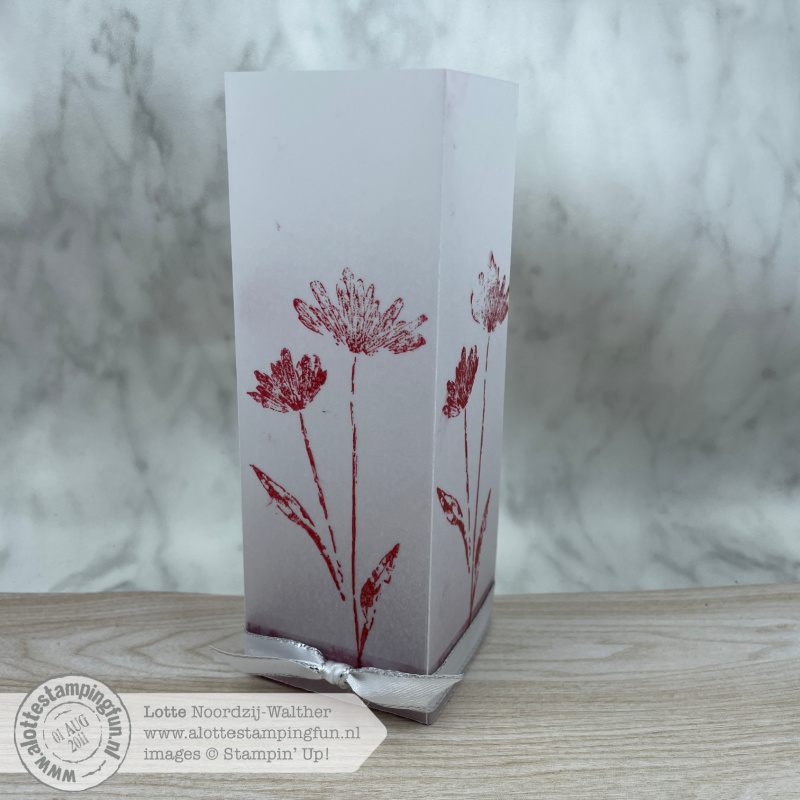 Hop door naar de anderen
De leden van het Feel Good Stampin Videohop team hebben ook leuke projecten met Vellum gemaakt. Ben je ook zo nieuwsgierig? Klik dan op de link achter hun naam en je komt op hun YouTube kanaal terecht.
Afmetingen
Bodem: 8 x 8 cm rondom op 1,5 cm rillen
Vellum 21 x 14,5 cm maar deze hoogte kun je naar eigen behoefte aanpassen natuurlijk
21 cm rillen op 5, 10, 15 en 20 cm
Werkwijze
Je kunt onze video ook HIER bekijken of door op onderstaande afbeelding te klikken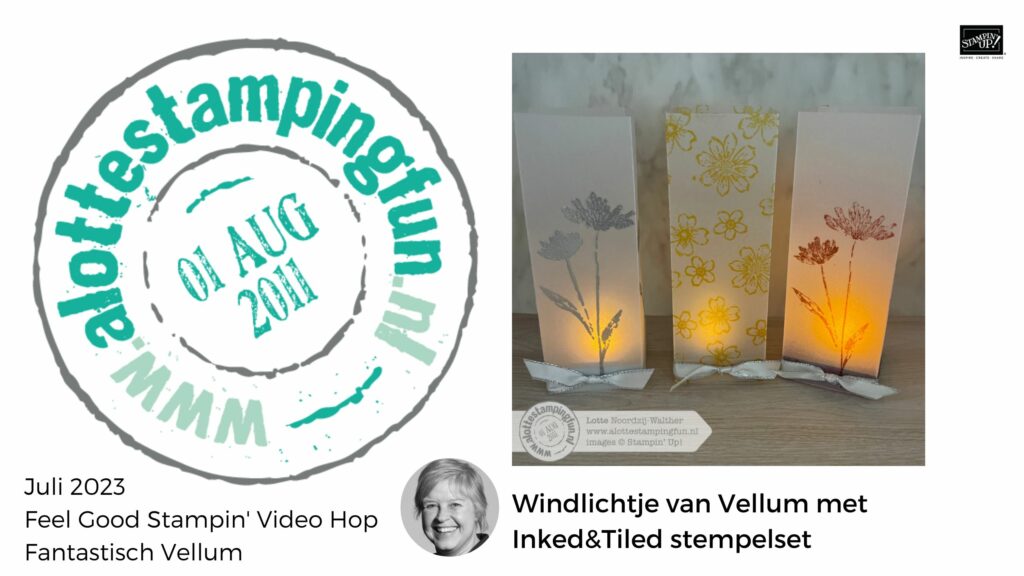 Iets bestellen?
Heb je iets nodig of heb je een product gezien dat je graag wilt hebben? Wij verzorgen graag je bestelling. Je kunt je bestelling emailen naar lotte@alottestampingfun.nl en wij zorgen ervoor dat het zo snel mogelijk bij je komt!
Lieve groetjes,

Dit zijn de producten die we voor dit project hebben gebruikt:
Product List

En deze producten gebruiken we altijd
Product List
| | | | | |
| --- | --- | --- | --- | --- |
| | | | | |
| | | | | |