Dear International Readers, Welcome to our Blog.
F or your own convenience please use the translate buttom on your right to select the language of your choice.
Thank you so much for stopping by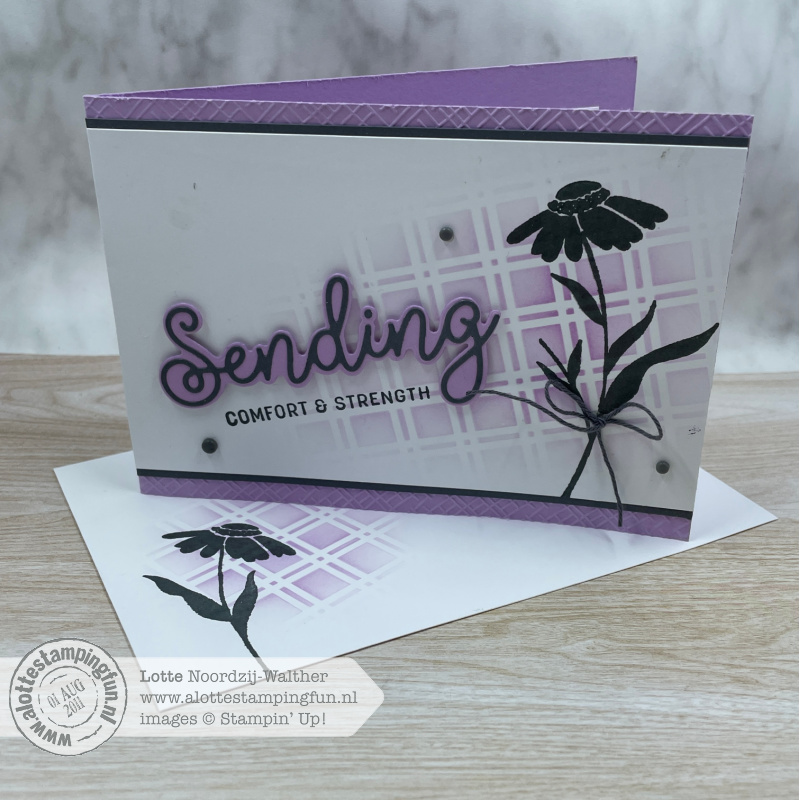 Altijd Lastig
Een mooie condoleance kaart is altijd best wel lastig. Zeker wanneer je zelf niet van die meer traditionele kaarten houdt. In de stempelset Sending Smiles zitten ook prachtige teksten die je voor wat moeilijkere momenten kunt gebruiken.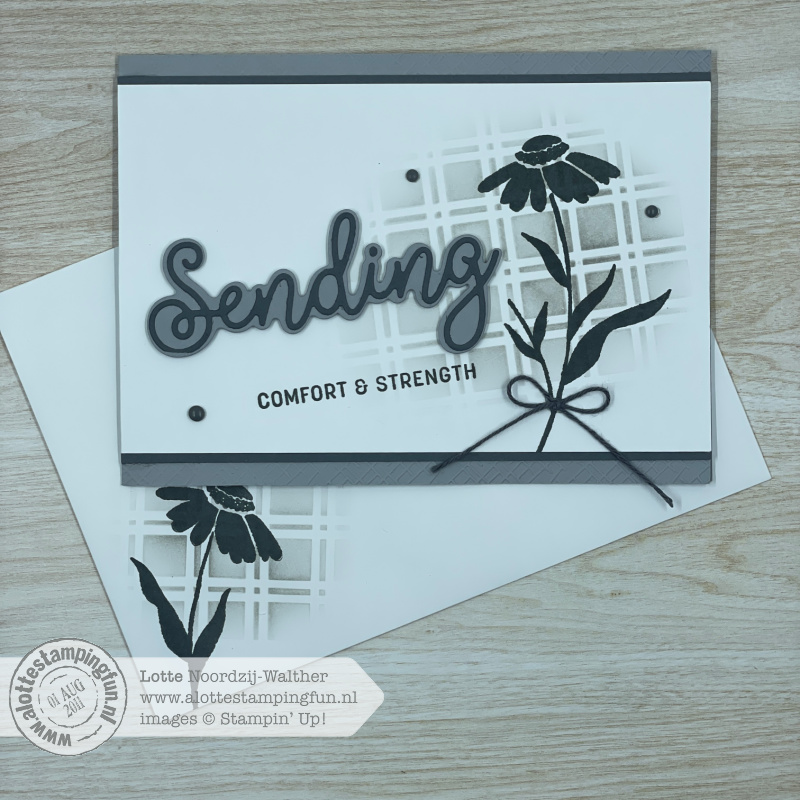 Een basis met een mooie ondersteunende kleur
We hebben er voor gekozen om Basic Gray als basis te kiezen (de mat op de kaart, de teksten en de bloemen). Daarna zijn we aan de slag gegaan met verschillende zachte tinten. Smoky Slate, Petal Pink, Pool Party en Soft Sea Foam. In de video gaan we met kleur Fresh Freesia aan de slag.
Afmetingen
Basiskaart: 29 x 10,5 cm – 29 cm rillen op 14,5 cm
Basic Gray mat: 9,4 x 14,5 cm
Basic White mat: 9 x 14,5 cm (buitenzijde) 8 x 12 cm (binnenzijde)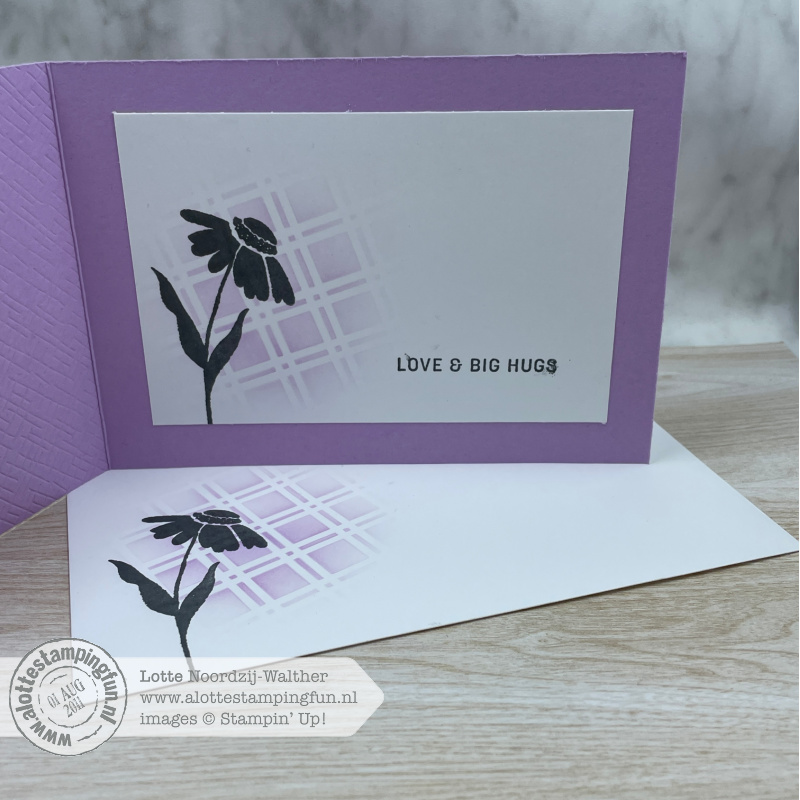 Werkwijze
In de registratie van de Facebook Live van 14 juli op ons YouTube kanaal laat Lotte zien hoe ze de kaart heeft gemaakt. Je komt op ons YouTube kanaal door HIER te klikken of op onderstaande afbeelding.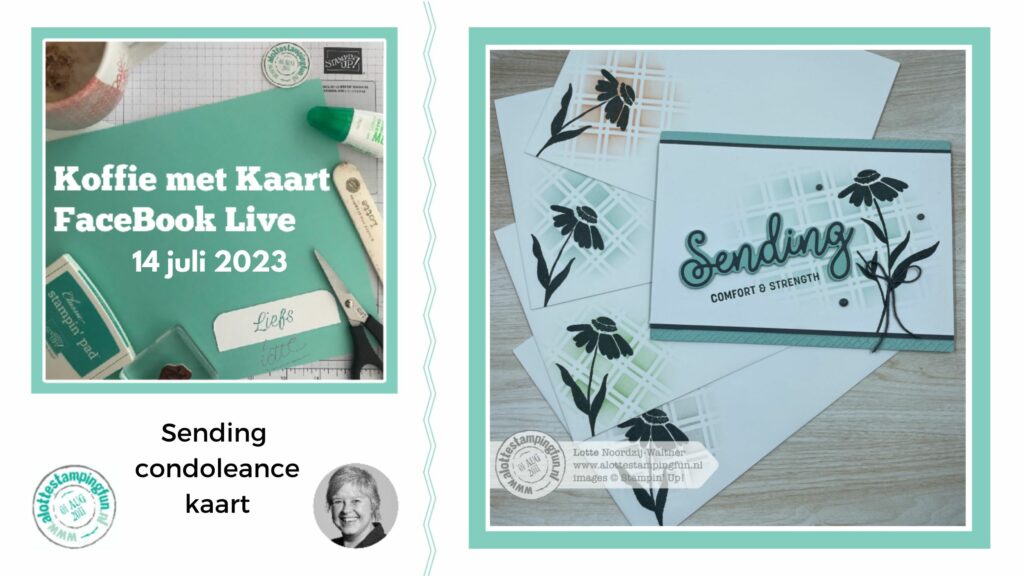 Iets bestellen?
Heb je iets nodig of heb je een product gezien dat je graag wilt hebben? Wij verzorgen graag je bestelling. Je kunt je bestelling emailen naar lotte@alottestampingfun.nl en wij zorgen ervoor dat het zo snel mogelijk bij je komt!
Lieve groetjes,

Dit zijn de producten die we voor dit project hebben gebruikt:
Product List

En deze producten gebruiken we altijd
Product List
| | | | | |
| --- | --- | --- | --- | --- |
| | | | | |
| | | | | |