Dear International Readers, Welcome to our Blog.
F or your own convenience please use the translate buttom on your right to select the language of your choice.
Thank you so much for stopping by!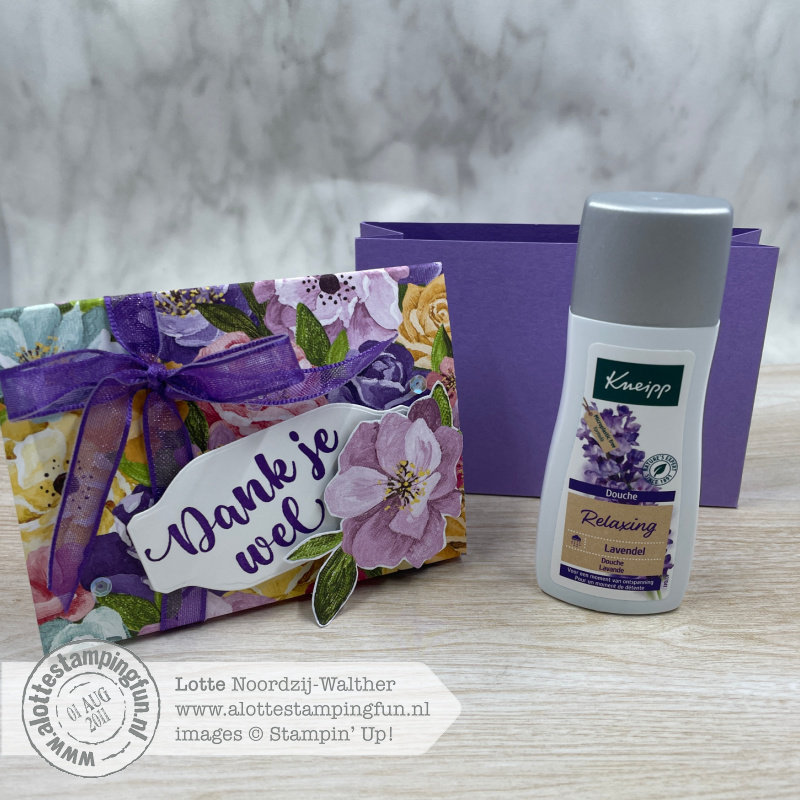 Superleuk cadeautje!
Dit doosje leent zich voor heel veel toepassingen. Een paar weken geleden was er een afscheidsetentje van het Demonstrator Council 2022 (soort adviesraad) waarin Lotte zitting had. Voor alle collega's waar ze ruim een half jaar bijna wekelijks mee heeft vergaderd, nam ze bovenstaand cadeautje mee. Een leuk verpakte mini Kneipp douche. Het Huess of Happiness Designer Series Paper lijkt er wel voor gemaakt. Want de Kneipp mini douches passen er qua kleur echt heel goed bij! Het doosje past ook heel goed in het thema van de Global Monthly Video Hop van deze maand: Anything but a card.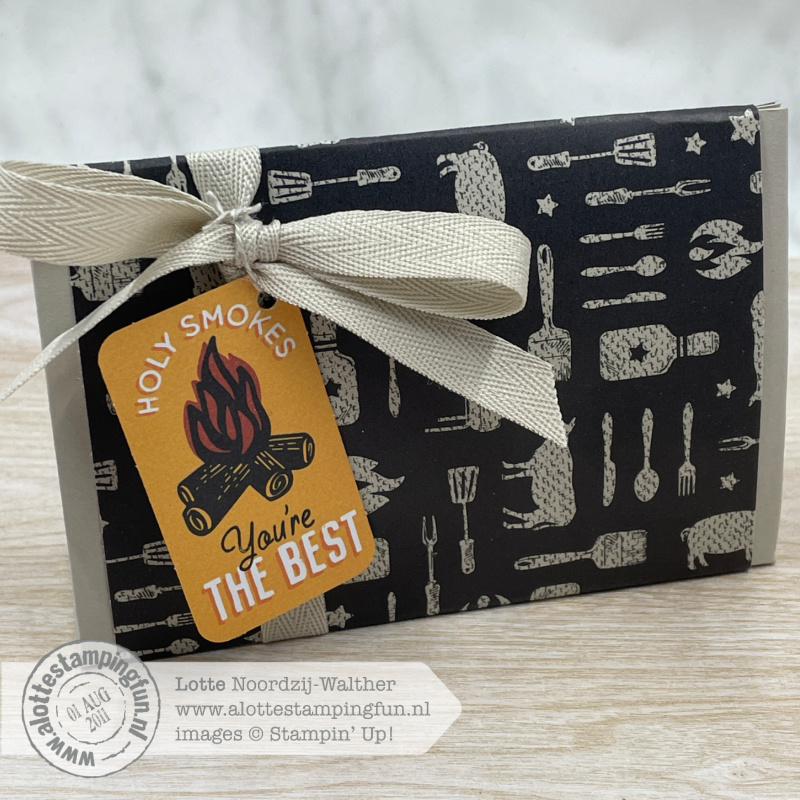 Mannenversie
Voor de enige man in het gezelschap maakten we een versie met het He's the Man Designer Series paper en deden er een mini Axe in. Die past er ook prima in! Maar je kunt er natuurlijk nog veel meer in doen.
Dubbel verwend
De afmeting is ook perfect voor een giftcard. En wanneer je iemand nu helemaal wilt verwennen, dan doe je er gewoon beiden in!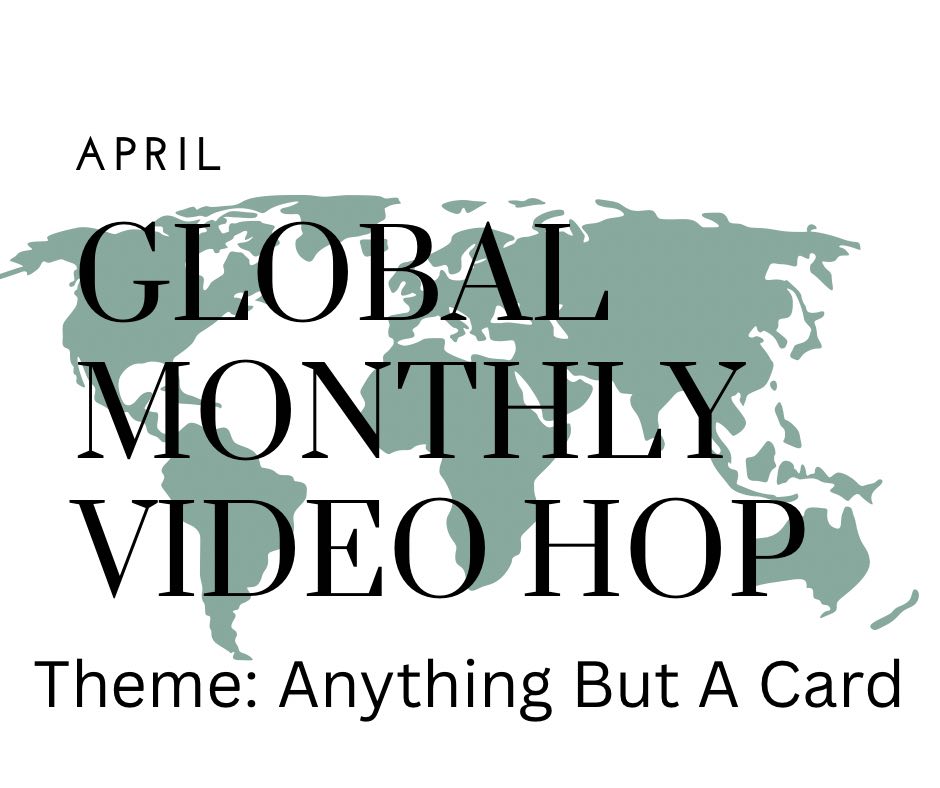 Wil je nog meer leuke projecten zien ?
Dit doosje is speciaal gemaakt voor de Global Monthly Video Hop. Collega's van over de hele wereld hebben ook een inspiratie video voor je gemaakt met het thema Anything but a Card. Je kunt hun projecten zien door op de link achter hun naam te klikken, dan wordt je vanzelf naar hun YouTube Kanaal geleid.
Tracy Bish – Australia: https://youtu.be/d_wPkmJTaoc
Michelle Critchley – C & C Designs – New Zealand – https://youtu.be/UDrdPDQJ9w4
Gesche Preißler – geschtempelt – Germany – https://youtu.be/kOcTcyD5AS0
Lotte Noordzij-Walther – ALotteStampingFun – the Netherlands – https://youtu.be/cnxNg9ngbmk
Cyrielle Marin – Univers Scrap by Cy – France – https://youtu.be/zOcEsBlZiDs
Tricia Smith, Smiths Crafty Creations – UK – https://youtu.be/FGyqRyid5A0
Rachael Merrick – Australia https://youtu.be/7fpxKDLXWwE
Dianne Jamieson, DJs Craft Den – UK – https://youtu.be/HscrldKvAZc
Belinda Wenke – Beli´s Kreative Welt – Germany https://youtu.be/z4ddbXO8RdI
We vinden het allemaal natuurlijk erg leuk als je ons een duimpje geeft, een opmerking plaatst en als je dat nog niet hebt gedaan, je je op ons YouTube kanaal abonneert.
Afmetingen
Basis cardstock: 10 x 29 cm – 29 cm rillen op 1, 4, 15 en 18 cm – 10 cm rillen op 3 cm
stip op 2,5 cm en 16,5 cm en diagonaal rillen (zie video)
DSP: 10 x 19 cm
Werkwijze
Speciaal voor de Global Monthy Video Hop maakten we een video van het maken van dit leuke doosje. Daar kom je door HIER te klikken of op onderstaande afbeelding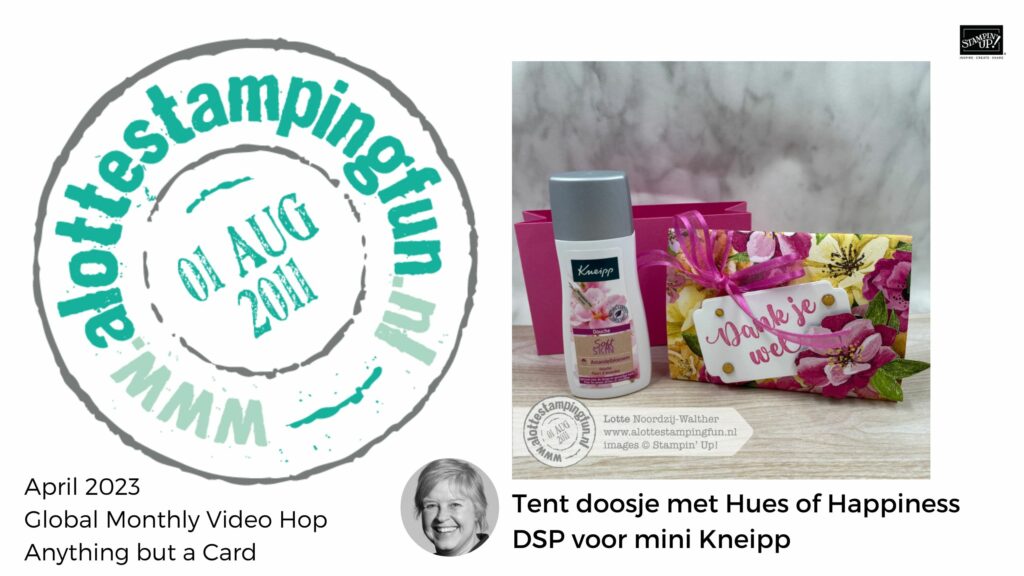 Iets bestellen?
Heb je iets nodig of heb je een product gezien dat je graag wilt hebben? Wij verzorgen graag je bestelling. Je kunt je bestelling emailen naar lotte@alottestampingfun.nl en wij zorgen ervoor dat het zo snel mogelijk bij je komt!
Lieve groetjes,

Dit zijn de producten die we voor dit project hebben gebruikt:
Product List
En deze producten gebruiken we altijd
Product List
| | | | | |
| --- | --- | --- | --- | --- |
| | | | | |
| | | | | |