Dear International Readers, Welcome to our Blog.
F or your own convenience please use the translate buttom on your right to select the language of your choice.
Thank you so much for stopping by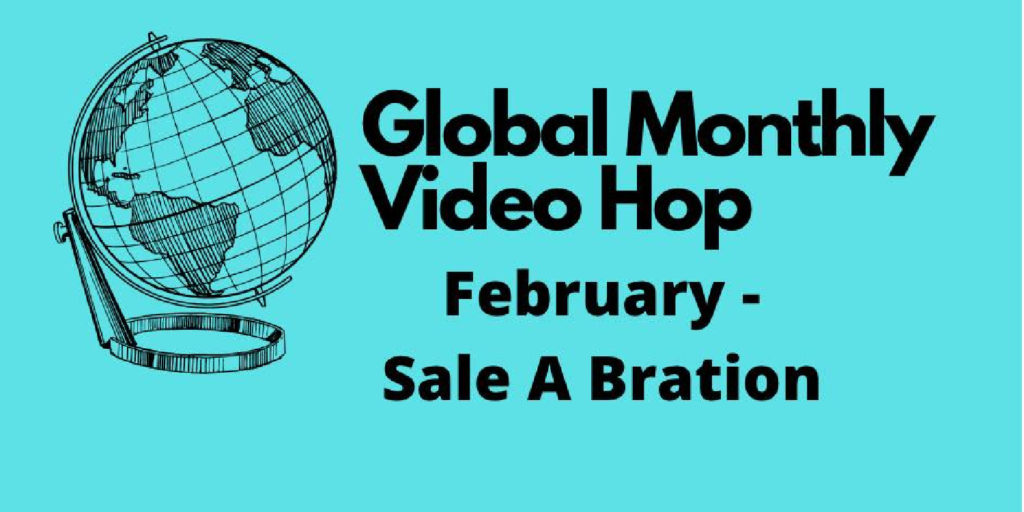 Welkom bij de Global Monthly Video Hop waarin we met een groot aantal Stampin' Up! je via video's inspireren rondom een bepaald thema. Deze keer zijn het projecten gemaakt met de de Sale-A-Bration producten.
We krijgen er maar geen genoeg van …
Voor ons staat de Friendly Hello bundel met stip op nummer 1. Wat een prachtig Sale-A-Bration product. Een stempelset met 13 stempels en een pak bijpassend Designer Series Paper met 12 vellen van 12 x 12 inch.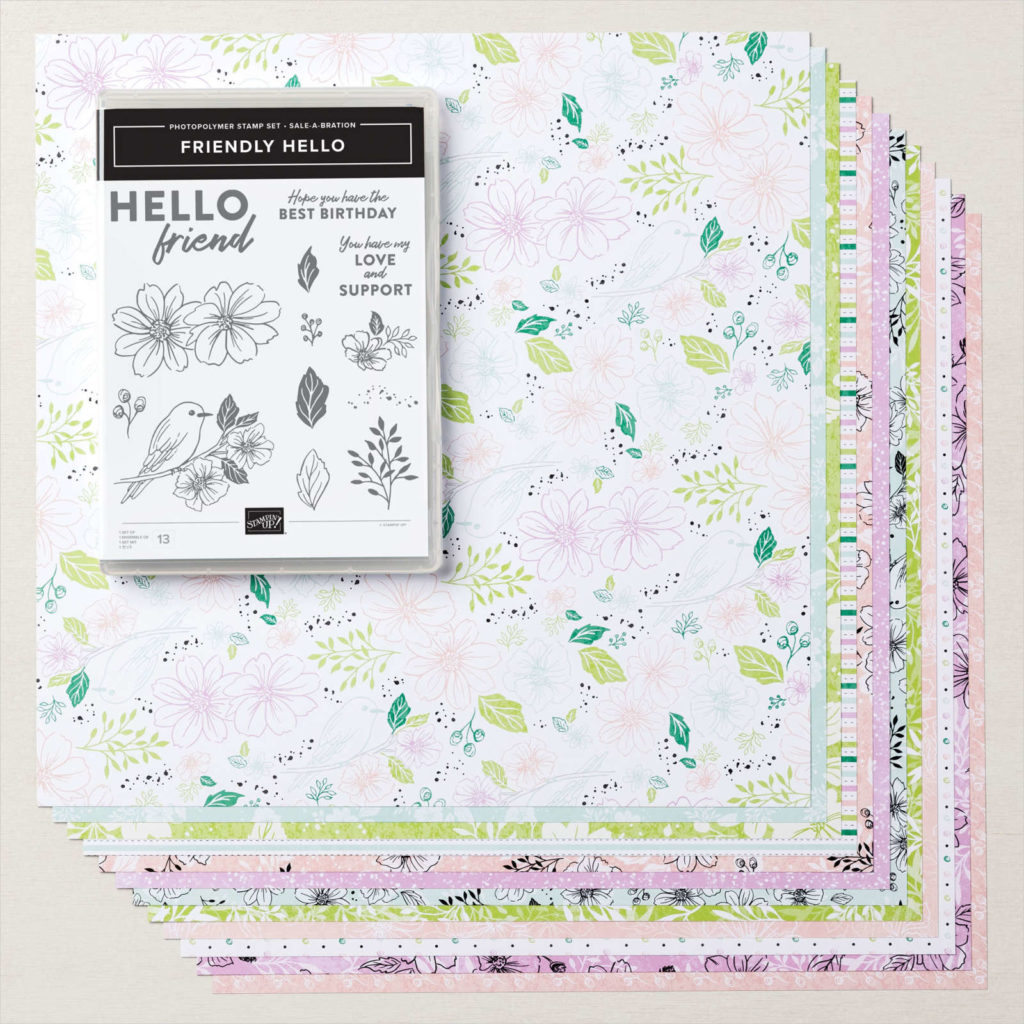 Perfect voor een tasje
We wilden een vriendin graag een reep Nestle l'Atelier chocolade geven in een leuke verpakking. Daarom hebben we een tasje gemaakt waar de reep op de zijkant in past. Hierdoor krijg je een laag breed tasje. Het enige wat je nodig hebt is een heel vel van het Designer Series Paper en een vel tissue papier. Wanneer je er dan ook nog een bijpassend label aanmaakt is het geheel helemaal af!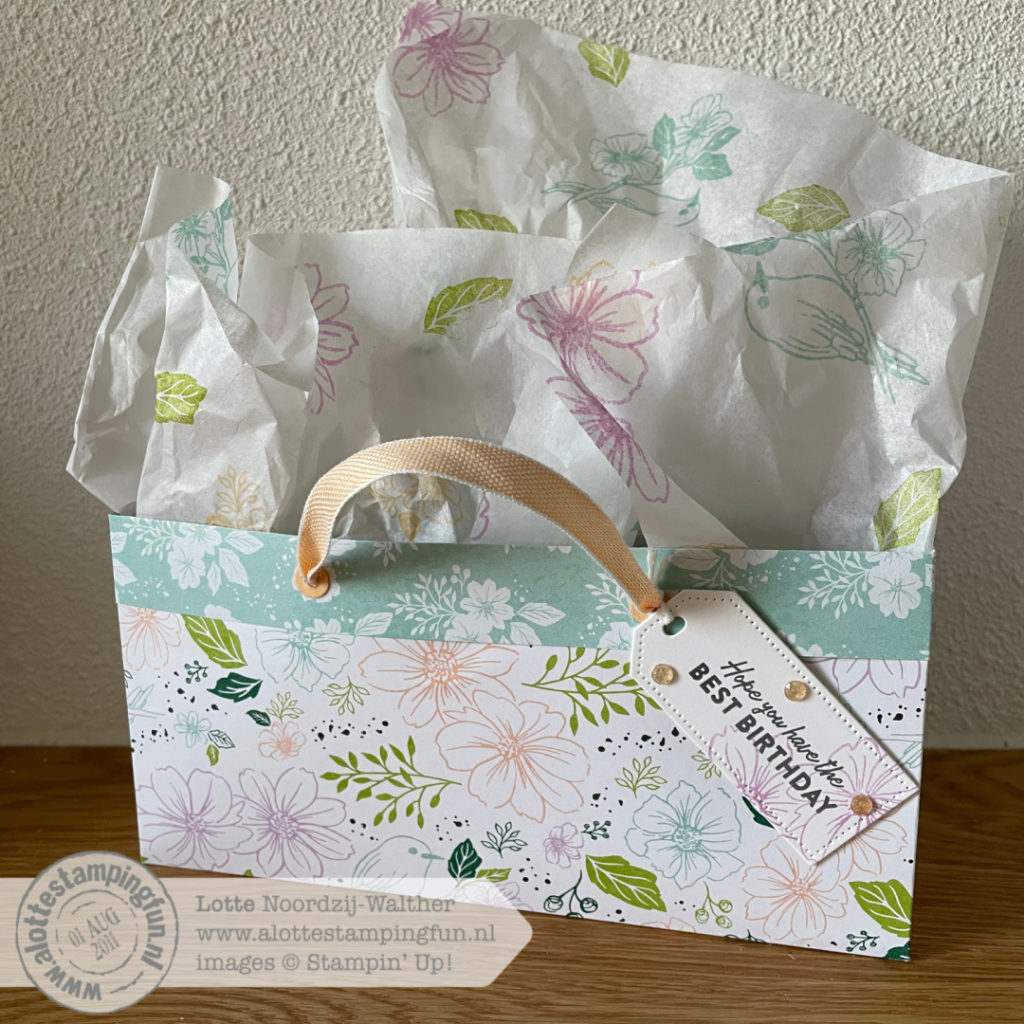 Tissue papier ook bestempelen
Een vel wit tissue papier is ook zowat, dus we hebben het tissue papier ook bestempeld. In de kleuren en met de stempels die ook op het Designer Series Paper staan.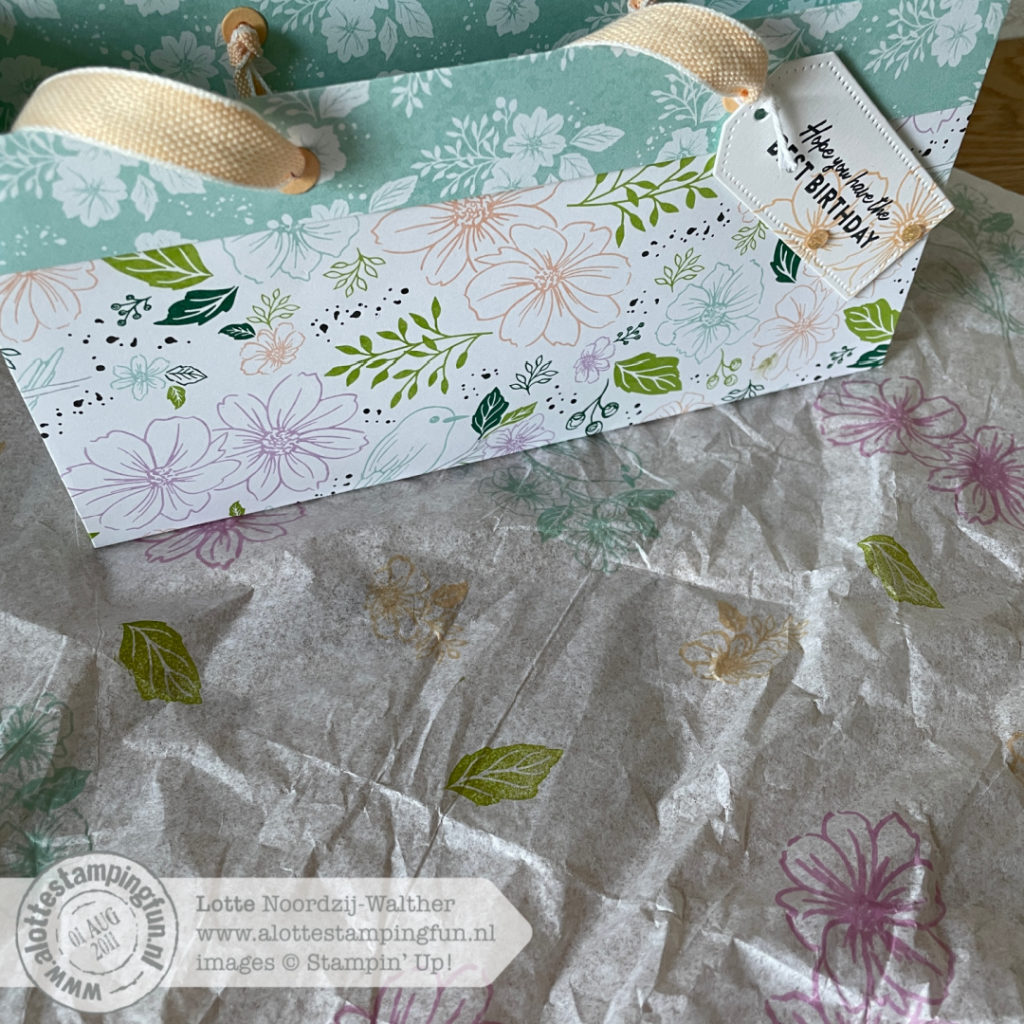 Hop door naar de anderen
Je bent natuurlijk net als wij heel nieuwsgierig naar wat voor leuks de anderen gemaakt hebben. Hieronder vind je de lijst met namen van de andere internationale Stampin' Up! demonstrators die aan deze hop mee doen. Klik op een van hun namen en je wordt meteen naar hun video geleid.
Rachel Merrick – Australia – https://bit.ly/3fYYueM
Tracy Bish – Australia – https://bit.ly/3IuSSFt
Michelle Harper Critchley – New Zealand – https://bit.ly/3Iu6AIB
Jean Piersanti – USA – https://bit.ly/3s6r8QX
Jackie Bultje – Canada – https://bit.ly/3HkwWwv
Jennifer Ford – Canada – https://bit.ly/3ISCzTb
Danielle Bennenk – The Netherlands – https://bit.ly/3GgIlwb
Lotte Noordzij-Walther – The Netherlands – https://bit.ly/3L1kZOA HIER BEN JE NU
Gesche Preißler – Germany – https://bit.ly/3ASTulz
Cyrielle Marin – France – https://bit.ly/3gaVQD9
Belinda Wenke – Germany – https://bit.ly/3ujlfm8
Afmetingen
Afmeting in CENTIMERS
snij het papier naar 30 x 30 cm
ril een zijde op 2,5 – 12,5 – 17,5 en 27,5 cm
ri andere zijde op 5 en 25 cm
Afmeting in INCHES
neem vel 12 x 12 inch
ril een zijde op 1, 5, 7 en 11 inch
ril andere zijde op 2 en 10 inch
Werkwijze
Om te zien hoe je dit leuke tasje maakt KLIK JE HIER of op onderstaande afbeelding.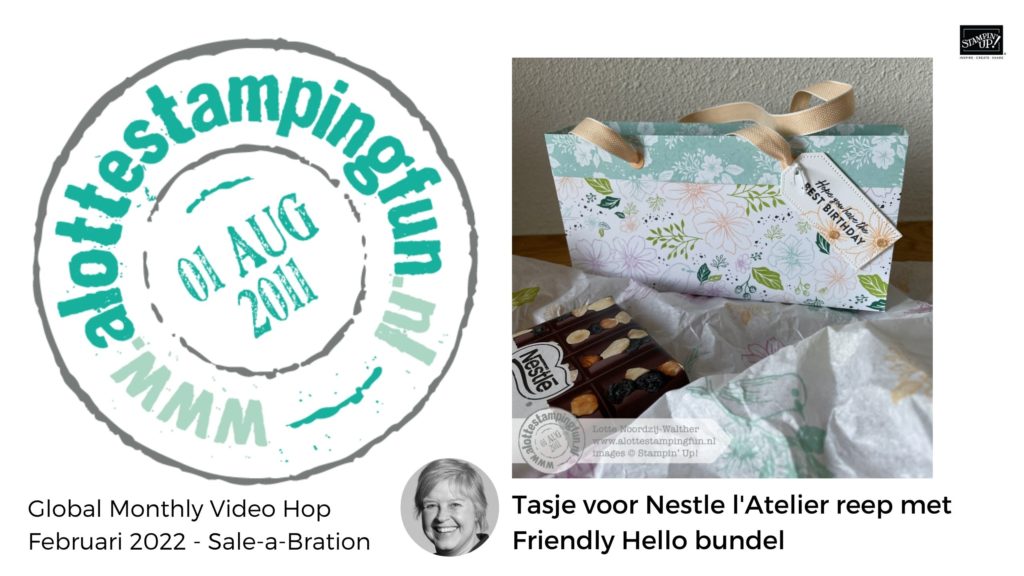 Iets bestellen?
Heb je iets nodig of heb je een product gezien dat je graag wilt hebben? Wij verzorgen graag je bestelling. Je kunt je bestelling emailen naar lotte@alottestampingfun.nl en wij zorgen ervoor dat het zo snel mogelijk bij je komt!
Lieve groetjes,

Dit zijn de producten die we voor dit project hebben gebruikt:
Product List

En deze producten gebruiken we altijd
Product List
| | | | | |
| --- | --- | --- | --- | --- |
| | | | | |
| | | | | |