Dear International Readers, Welcome to our Blog.
F or your own convenience please use the translate buttom on your right to select the language of your choice.
Thank you so much for stopping by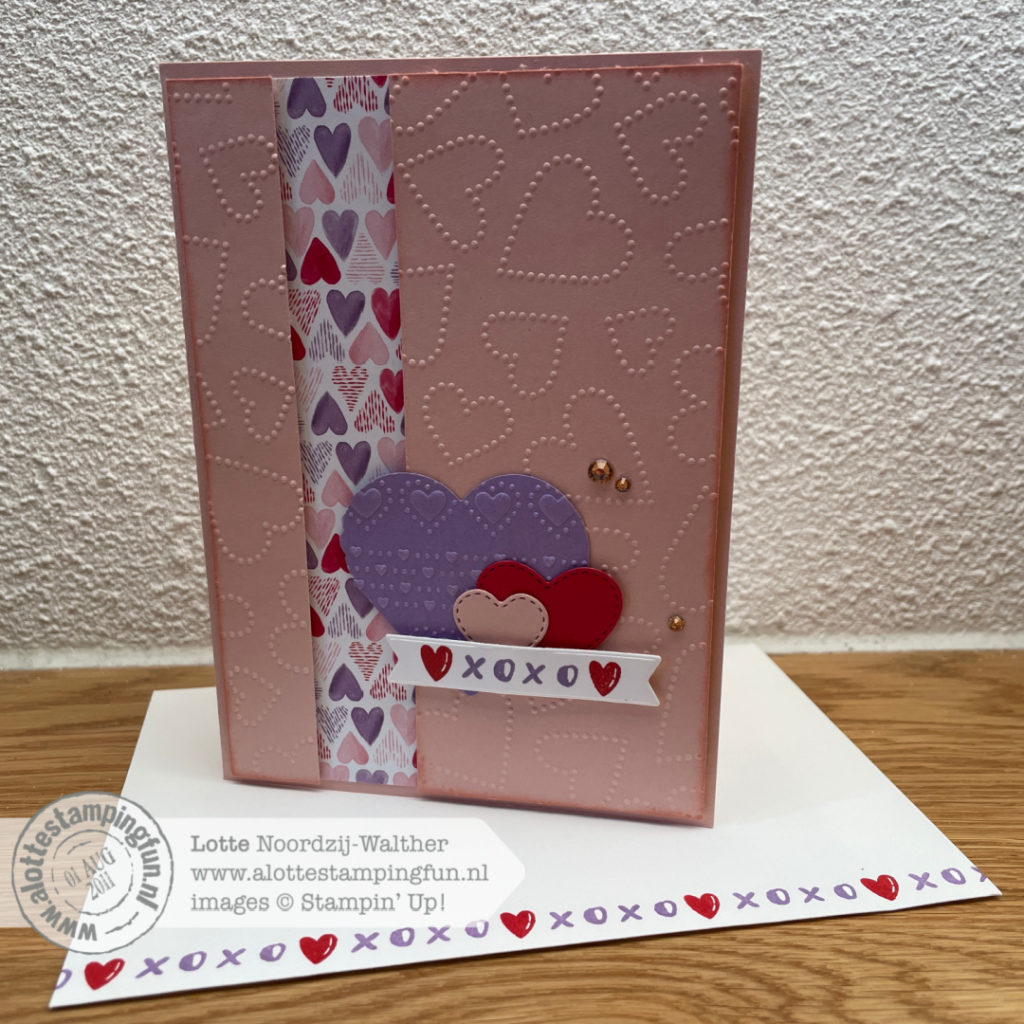 Een lief kaartje
Met verschillende stansen. ponsen en embossingfolders uit de jaarcatalogus in combinatie met de Banner Year stempelset en het Sweet Talk Designer Series Paper maak je een heel lief kaartje.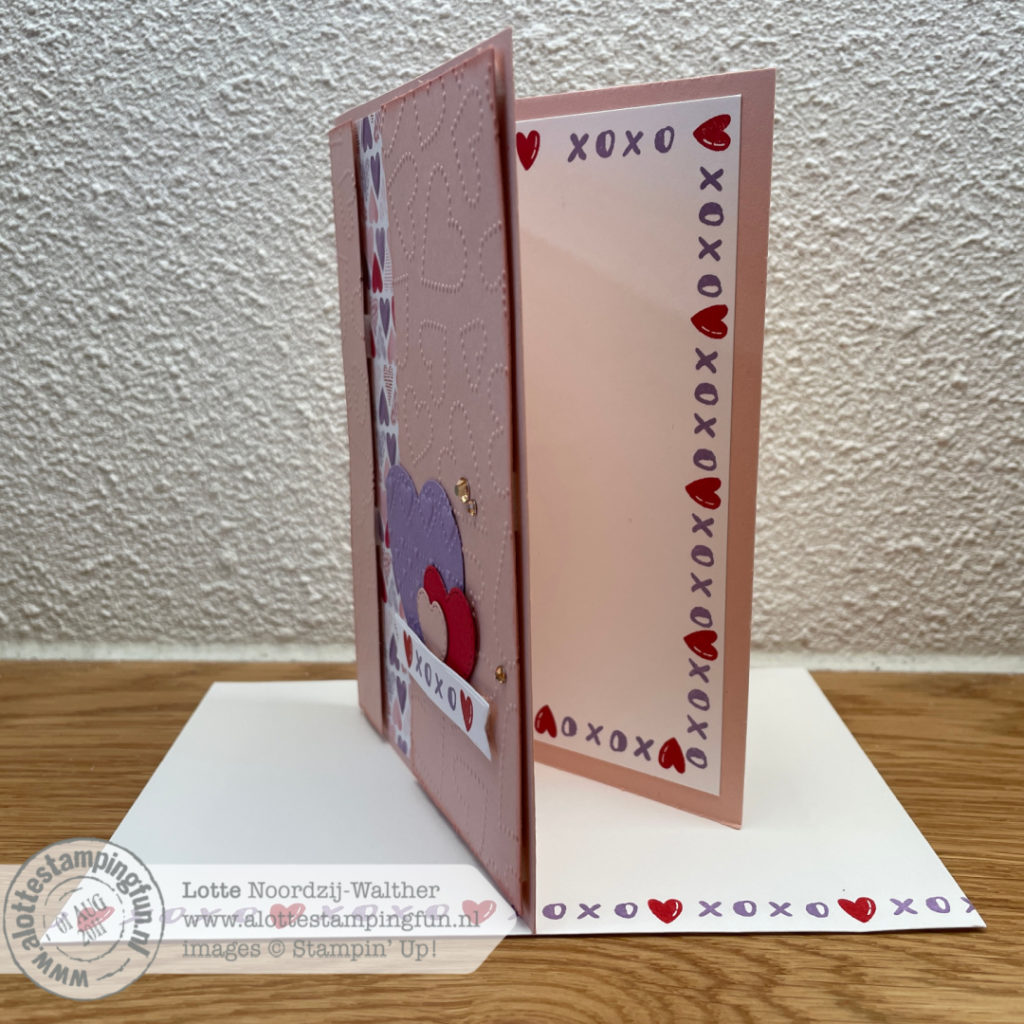 Verschillende kleuren
Het Sweet Talk Designer Series Paper heeft een aantal kleuren die prominent aanwezig zijn. Blushing Bride, Highland Heather en Real Red. Je kunt deze kaart dan ook in al die kleuren maken, zoals wij ook hebben gedaan. Superleuk resultaat!
Afmetingen
Basiskaart: 21 x 14,5 cm, 21 cm rillen op 10,5 cm
Mat binnenzijde: 9,5 x 13,5 cm
Panels Cardstock: 2 x 14 cm en 6 x 14 cm
Panel DSP: 2,5 x 14 cm
Werkwijze
Door op onderstaande afbeelding of HIER te klikken ga je naar ons YouTube kanaal voor de registratie van de Facebook live waar Lotte uitlegt hoe je deze kaart gemakkelijk zelf maakt.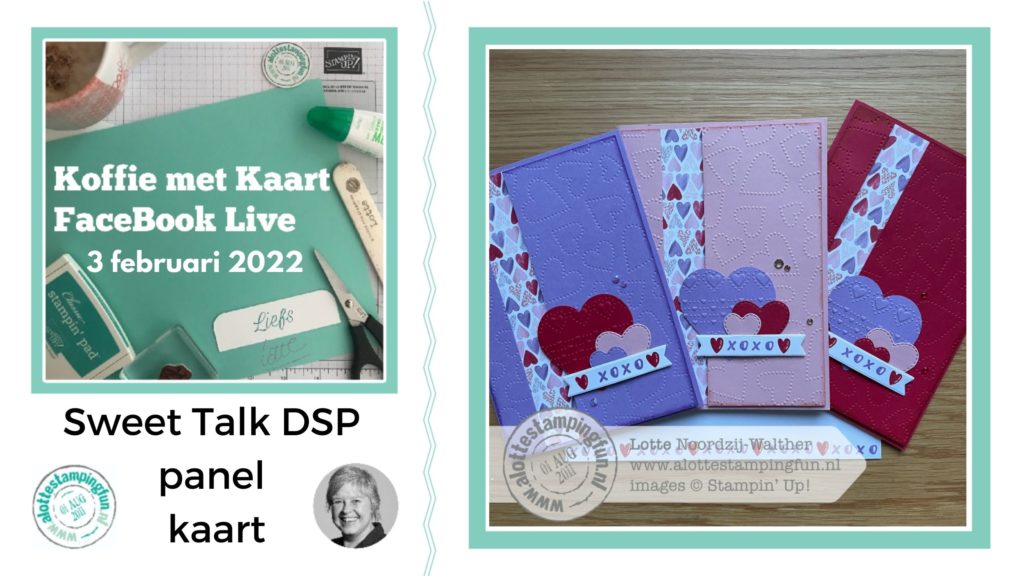 Iets bestellen?
Heb je iets nodig of heb je een product gezien dat je graag wilt hebben? Wij verzorgen graag je bestelling. Je kunt je bestelling emailen naar lotte@alottestampingfun.nl en wij zorgen ervoor dat het zo snel mogelijk bij je komt!
Lieve groetjes,

Dit zijn de producten die we voor dit project hebben gebruikt:
Product List

En deze producten gebruiken we altijd
Product List
| | | | | |
| --- | --- | --- | --- | --- |
| | | | | |
| | | | | |