Dear International Readers, Welcome to our Blog.
F or your own convenience please use the translate buttom on your right to select the language of your choice.
Thank you so much for stopping by!
Saying Thanks Kit
Er is weer een superleuke kit van Stampin' Up! – Saying Thanks. Je maakt 9 kaarten met al het materiaal dat in de kit zit. Deze keer is het een kit zonder stempels, dus hij heeft ook een heel vriendelijk prijsje. Je betaald nog geen €2 per kaart – waar vind je dat nog…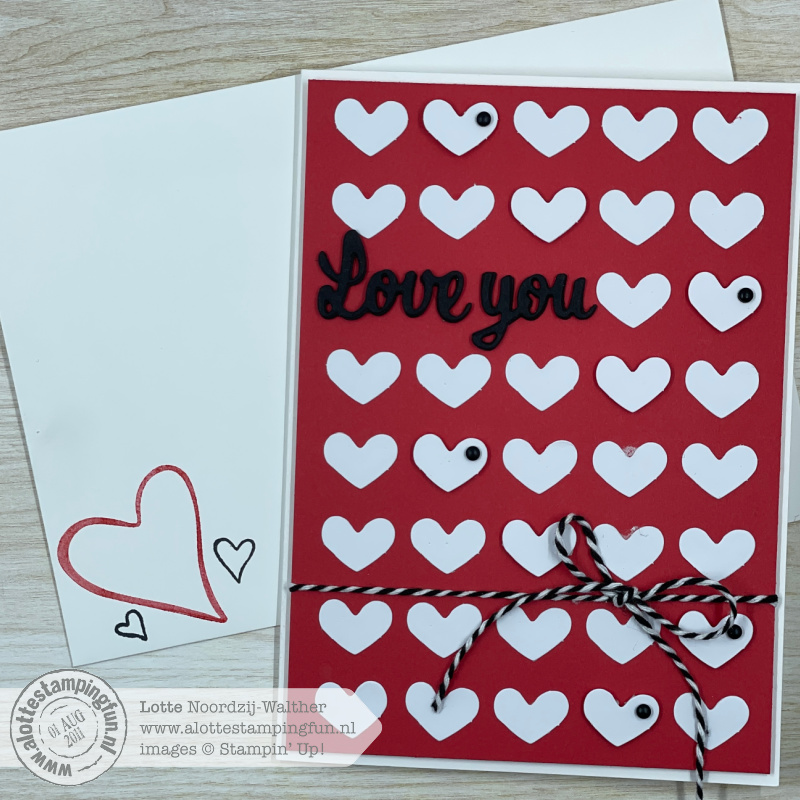 Maar er ook wat anders mee
We maken van de materialen die in de kit ook graag wat anders. Lotte heeft met de hartjes die overblijven een heel andere kaart gemaakt. Hoe? Dat kun je terugzien in onderstaande registratie van de Facebook Live van 9 februari.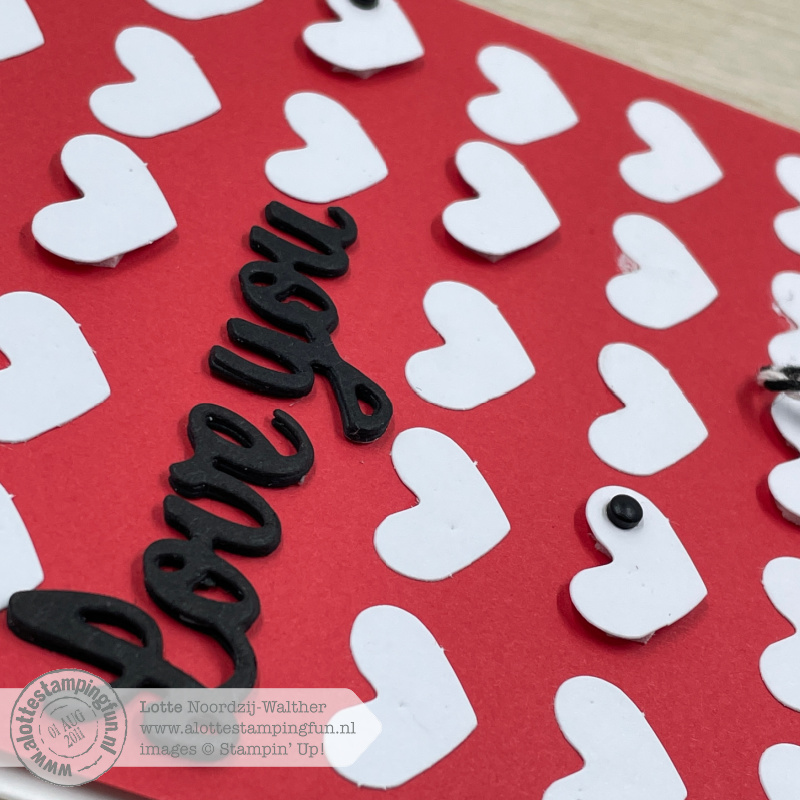 Afmetingen
Basiskaart Basic White Thick: 21 x 14,5 cm – 21 cm rillen op 10,5 cm
Mat Poppy Parade: 13,5 x 9,5 cm
Werkwijze
Hoe deze kaart is gemaakt kun je terugzien op ons YouTube kanaal. Je komt daar door op onderstaande afbeelding te klikken.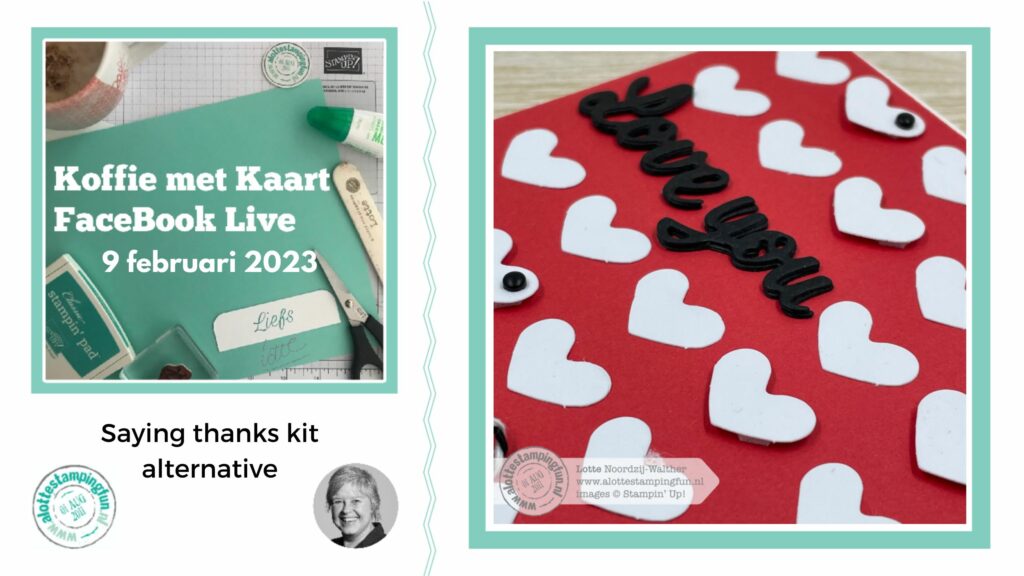 Iets bestellen?
Heb je iets nodig of heb je een product gezien dat je graag wilt hebben? Wij verzorgen graag je bestelling. Je kunt je bestelling emailen naar lotte@alottestampingfun.nl en wij zorgen ervoor dat het zo snel mogelijk bij je komt!
Lieve groetjes,

Dit zijn de producten die we voor dit project hebben gebruikt:
Product List
En deze producten gebruiken we altijd
Product List
| | | | | |
| --- | --- | --- | --- | --- |
| | | | | |
| | | | | |