Dear International Readers, Welcome to our Blog.
F or your own convenience please use the translate buttom on your right to select the language of your choice.
Thank you so much for stopping by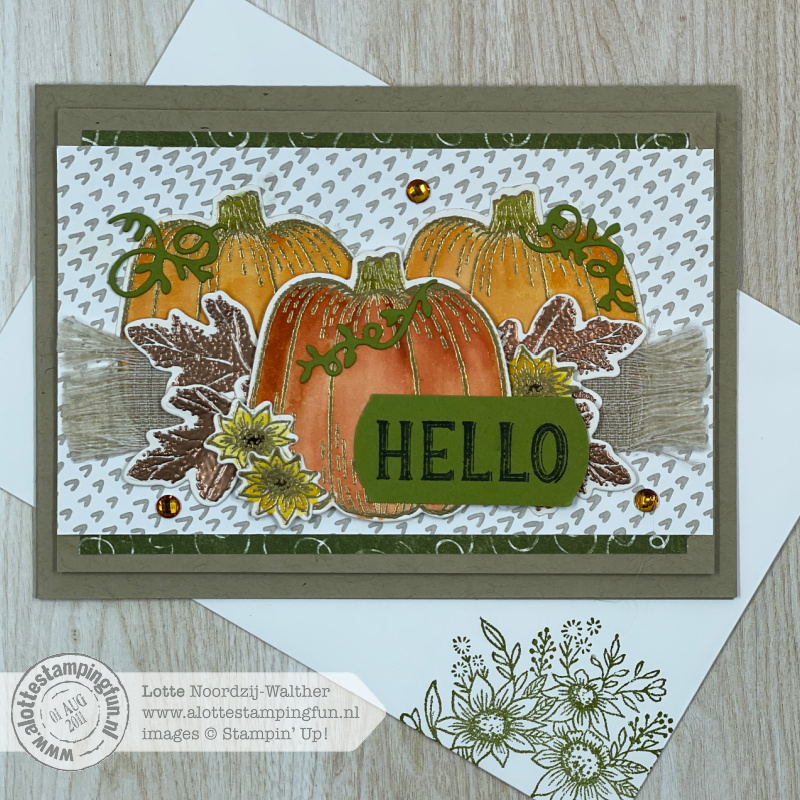 Eerst even uitproberen
Wanneer er een nieuwe set binnenkomt is het fijn om er even mee te spelen. Wat Lotte vaak doet is een kaart uit de catalogus namaken. Je ziet hierboven haar versie van de kaart op blz. 50 van de mini catalogus July-December. Je krijgt zo gevoel wat je met de set kunt doen en je krijgt nieuwe ideeen.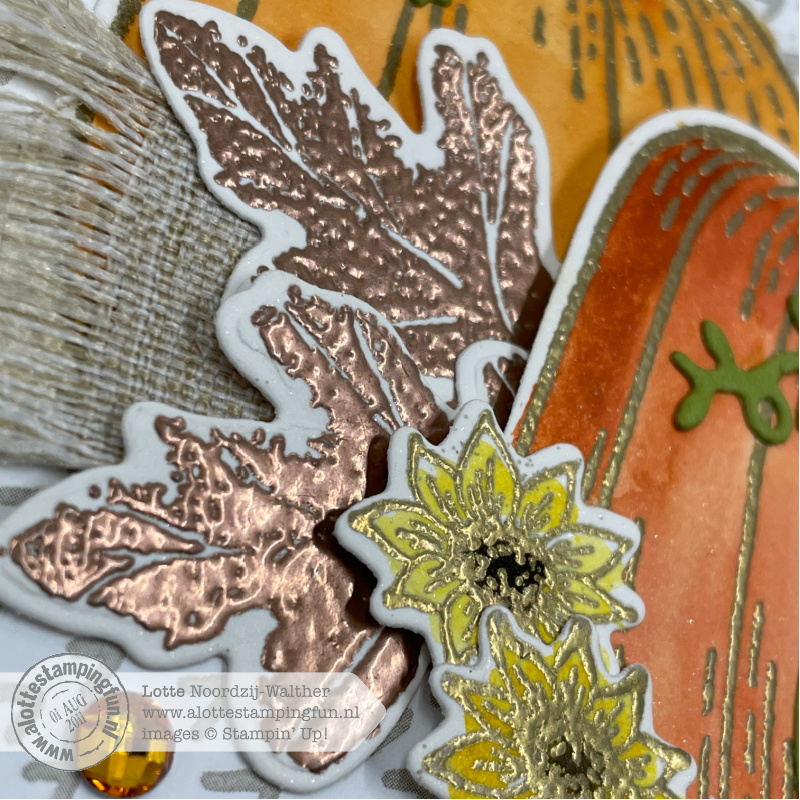 En dan ga je aan de slag
Door elementen van de bovenstaande kaart en je eigen fantasie te combineren kom je vaak tot de mooiste resultaten. Waar aan is vastgehouden is het gebruik van diverse embossing poeders. Dat geeft de kaart een rijke uitstraling.
Afmetingen
Basiskaart: 21 x 14,5 cm – 21 cm rillen op 10,5 cm
Mat: 13,5 x 9,5 cm
Mat DSP: 13 x 9,5 cm
Kader DSP: gemaakt met de Stiched Rectangle stansen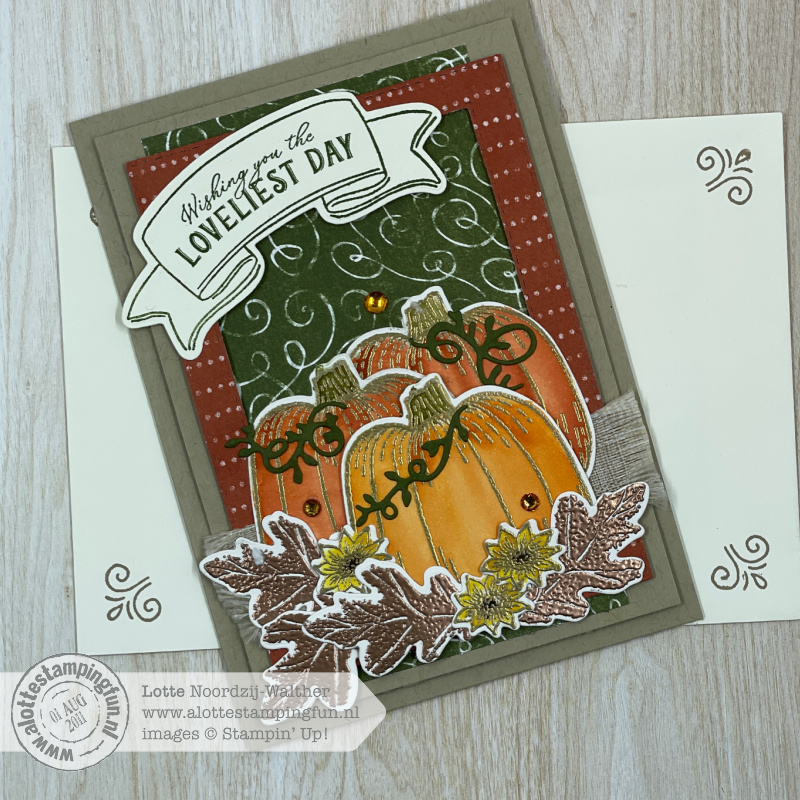 Werkwijze
Deze kaart heeft Lotte gemaakt tijdens een Facebook live. Wanneer je HIER of op onderstaande afbeelding klikt ga je naar de YouTube versie van deze video.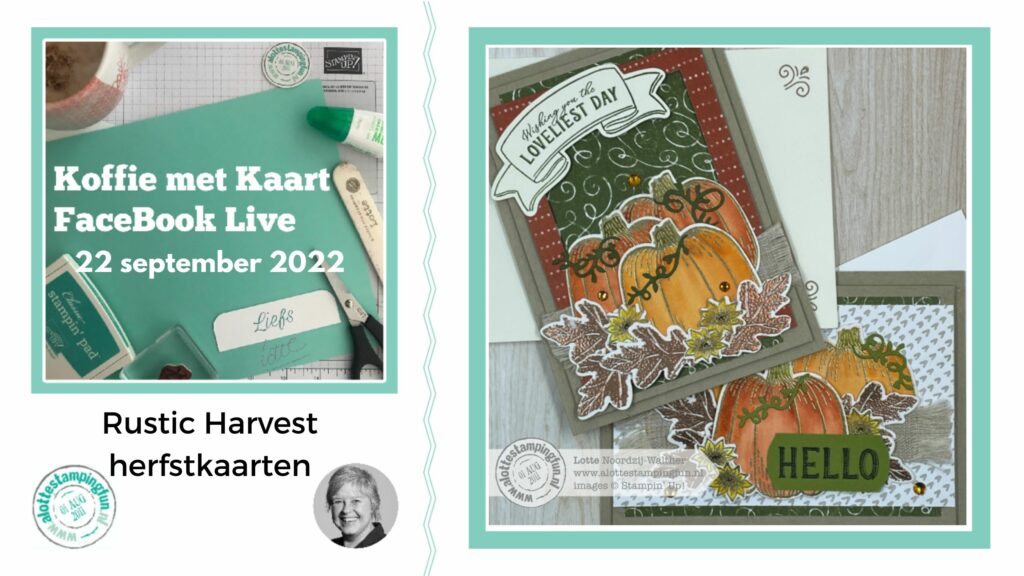 Iets bestellen?
Heb je iets nodig of heb je een product gezien dat je graag wilt hebben? Wij verzorgen graag je bestelling. Je kunt je bestelling emailen naar lotte@alottestampingfun.nl en wij zorgen ervoor dat het zo snel mogelijk bij je komt!
Lieve groetjes,

Dit zijn de producten die we voor dit project hebben gebruikt:
Product List
| | | | | |
| --- | --- | --- | --- | --- |
| | | | | |
| | | | | |
| | | | | |
| | | | | |
En deze producten gebruiken we altijd
Product List
| | | | | |
| --- | --- | --- | --- | --- |
| | | | | |
| | | | | |