Dear international readers.
Welcome to our blog, Please use the translate button up in the right hand corner to read this blog in your preferred language.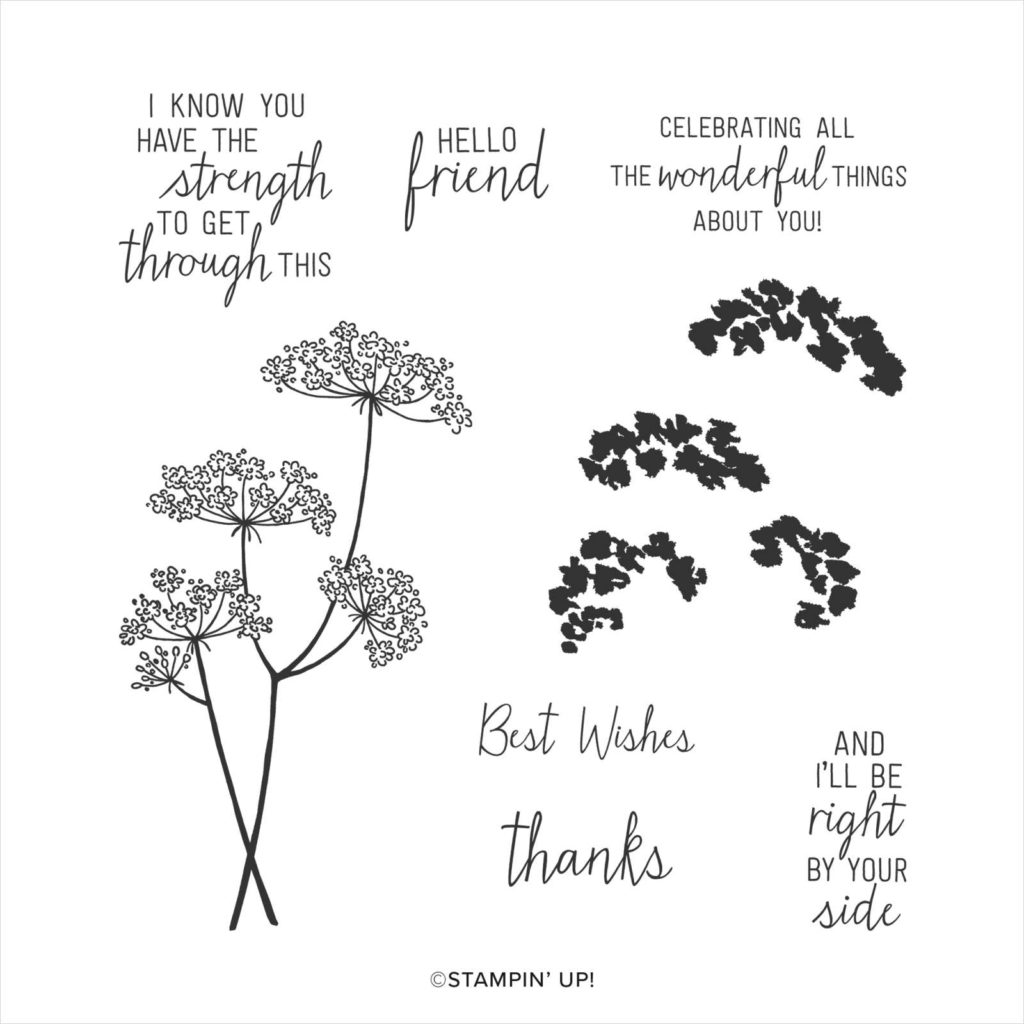 Queen Anne's Lace
Queen Anne's Lace is een stempelset die je mogelijk snel over het hoofd ziet in de catalogus. Hij staat "verstopt" op pag. 135 van de jaarcatalogus. Hij viel ons pas op toen Stampin' Up! er een actie mee had tijdens een instapactie.
Weetje
Queen Anne's Lace (Daucus carota) Wilde peen , ook wel vogelnestje genoemd, is een plant uit de schermbloemenfamilie (Umbelliferae of Apiaceae).
Subtiel in groentinten
De eerste kaart die we er mee hebben gemaakt is in subtiele groen tinten. Soft Seafoam in combinatie met Mint Macaron en Just Jade. Wat bijpassend lint en embellishments erbij en je hebt een prachtige kaart!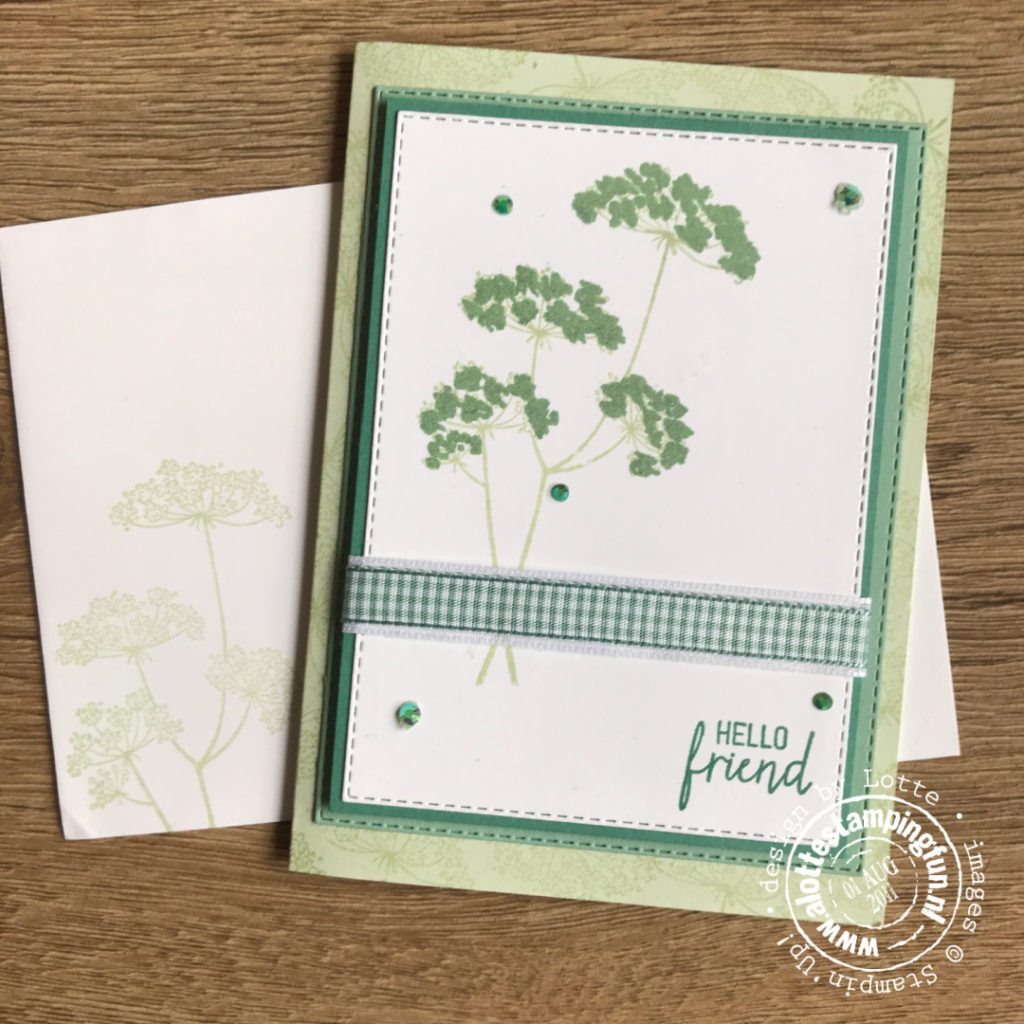 Basiskaart: 10,5 x 29,7cm rillen op 14,8 cm
In de onderstaande registratie van de Facebook live van donderdagavond 12 november 2020 laat Lotte je zie hoe je deze mooie heel gemakkelijk zelf maakt.
Heb je iets nodig of heb je een product gezien dat je graag wilt hebben? Wij verzorgen graag je bestelling. Je kunt je bestelling emailen naar lotte@alottestampingfun.nl en wij zorgen ervoor dat het zo snel mogelijk bij je komt!
Lieve groetjes,
Dit zijn de producten die we voor dit project hebben gebruikt:
Product List
En deze producten gebruiken we altijd
Product List
| | | | | |
| --- | --- | --- | --- | --- |
| | | | | |
| | | | | |