Dear International Readers, Welcome to our Blog.
F or your own convenience please use the translate buttom on your right to select the language of your choice.
Thank you so much for stopping by!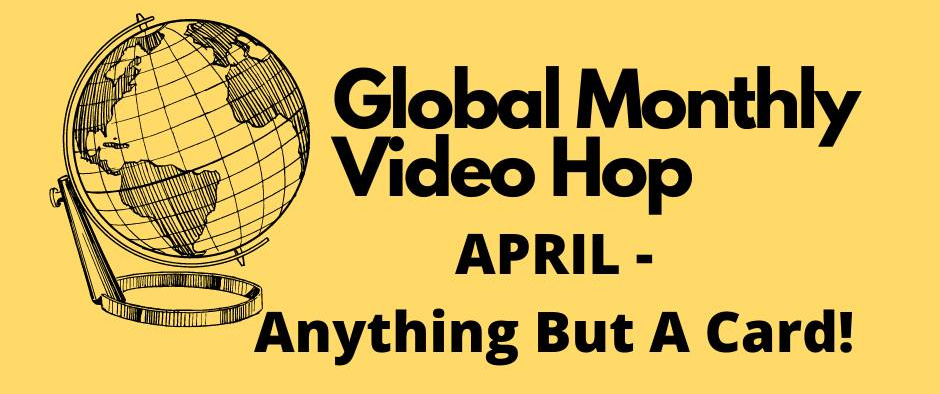 Gezellig dat je langskomt!
Leuk dat je een kijkje komt nemen bij de Global Monthy Video Hop van de maand April 2022 – Anything but a card of te wel Alles behalve een kaart. Je zult in de hop dus verschillende soorten projecten tegenkomen. Wij zijn benieuwd wat onze collega's uit de andere Stampin' Up! landen hebben gemaakt. Wij maakten een schattig traktatie doosje voor Pasen.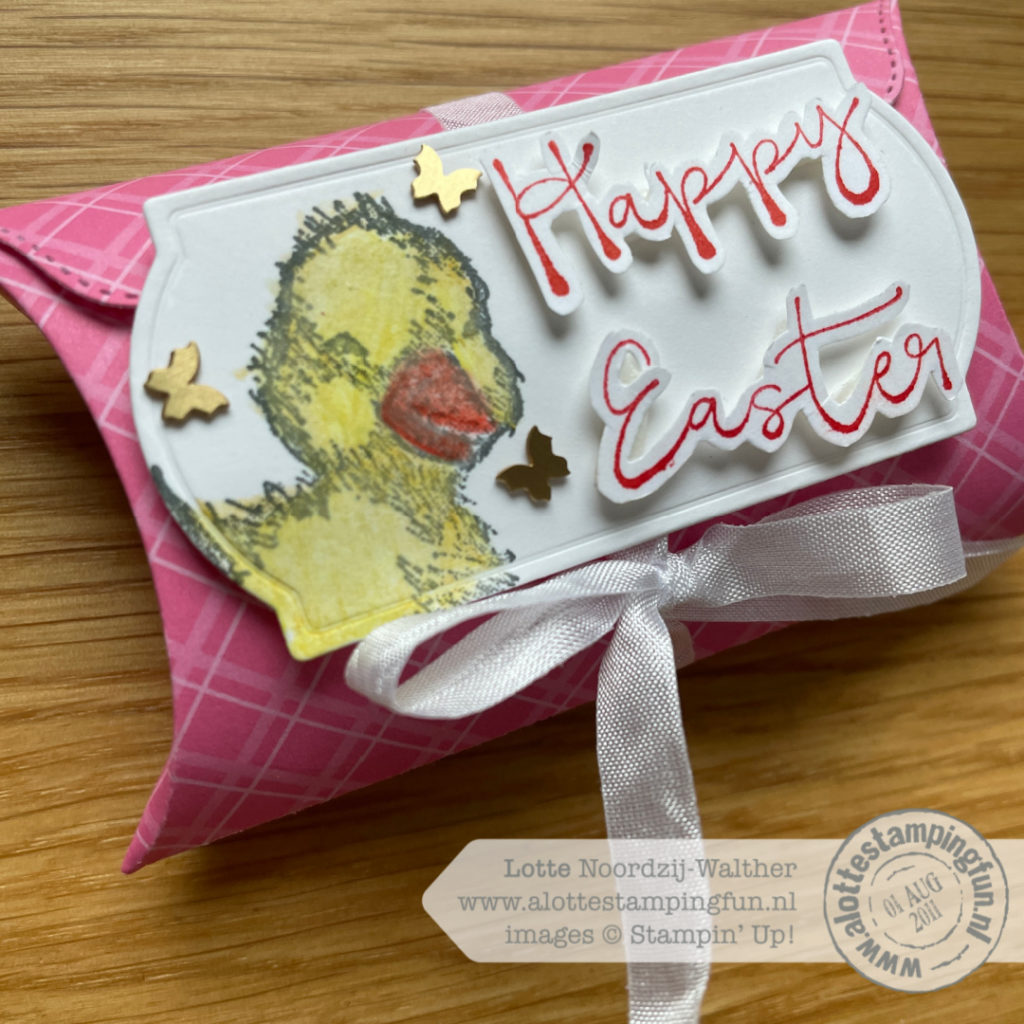 Snelle leuke paastraktatie nodig?
De Pretty Pillow Box stansen horen eigenlijk wel thuis in je assortiment. Dit superleuke doosje kun je voor zoveel gelegenheden inzetten. Natuurlijk ook voor Pasen! Je gebruikt een van de tinten uit het 2021-2023 Designer Series Paper, voegt er een label aan toe met een afbeelding uit de stempelset Easter Friends en klaar is je traktatie – of nee, je moet er natuurlijk ook nog wel wat indoen haha.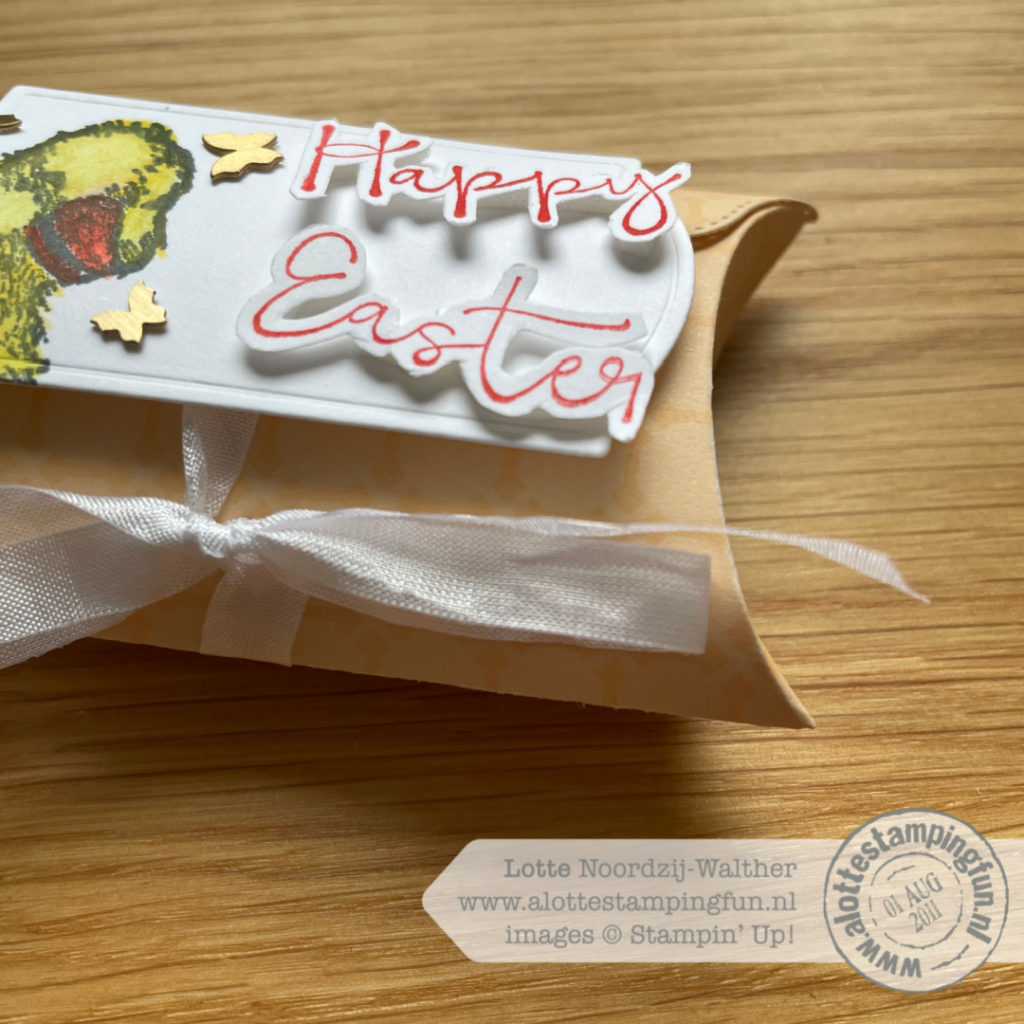 Werken met hoogteverschillen
Wanneer je met dimensionals werkt waardoor hoogte verschillen ontstaan, springen de woorden Happy Easter bijna van het label af. Het label zit ook vast met dimensionals, maar alleen op het klepje. Door het klepje en het label met het vouwbeen een beetje een ronding te geven sluit het geheel heel mooi.
Werkwijze
Dit project is gemaakt voor de Global Monthly Video Hop, dat betekent dat van dit doosje weer een uitleg video op ons YouTube kanaal staat maar dat je ook door onze collega's uit andere Stampin' Up! landen wordt geinspireerd. KLIK HIER of op onderstaande afbeelding om naar ons YouTube kanaal te gaan.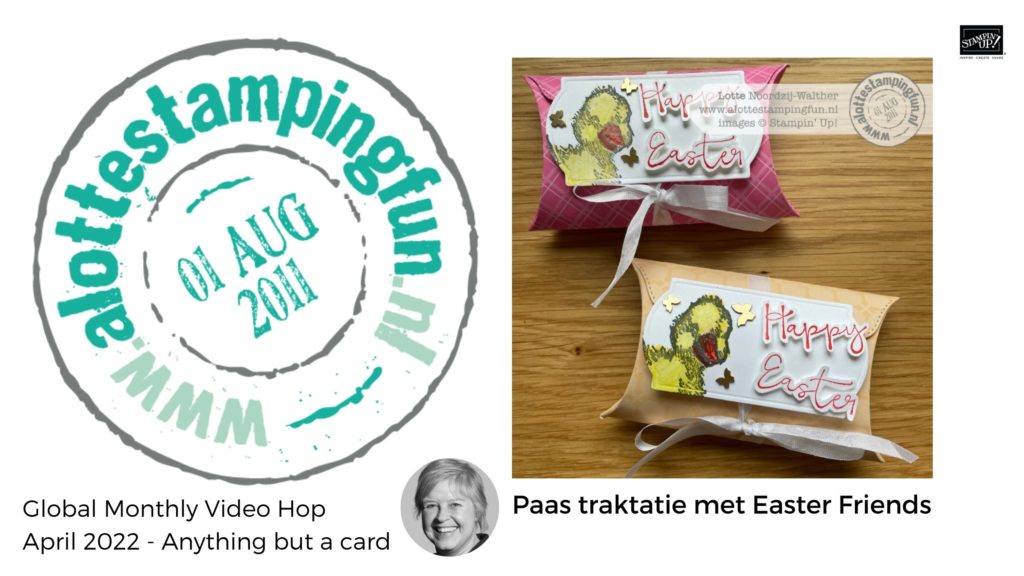 Hop door naar de anderen
Hieronder zie je de lijst van onze internationale collega's die aan deze hop meedoen. Klik op een van hun namen en je hopt vanzelf door naar hun YouTube kanaal
Michelle Critchley – C & C Designs – New Zealand
Lotte Noordzij-Walther – A Lotte Stamping Fun – The Netherlands HIER BEN JE NU
Cyrielle Marin – Univers Scrap by Cy – France
Gesche Preißler – geschtempelt – Germany
Jenn Ford – CK Card Connection – Canada
Iets bestellen?
Heb je iets nodig of heb je een product gezien dat je graag wilt hebben? Wij verzorgen graag je bestelling. Je kunt je bestelling emailen naar lotte@alottestampingfun.nl en wij zorgen ervoor dat het zo snel mogelijk bij je komt!
Lieve groetjes,

Dit zijn de producten die we voor dit project hebben gebruikt:
Product List
En deze producten gebruiken we altijd
Product List
| | | | | |
| --- | --- | --- | --- | --- |
| | | | | |
| | | | | |