Dear International Readers, Welcome to our Blog.
F or your own convenience please use the translate buttom on your right to select the language of your choice.
Thank you so much for stopping by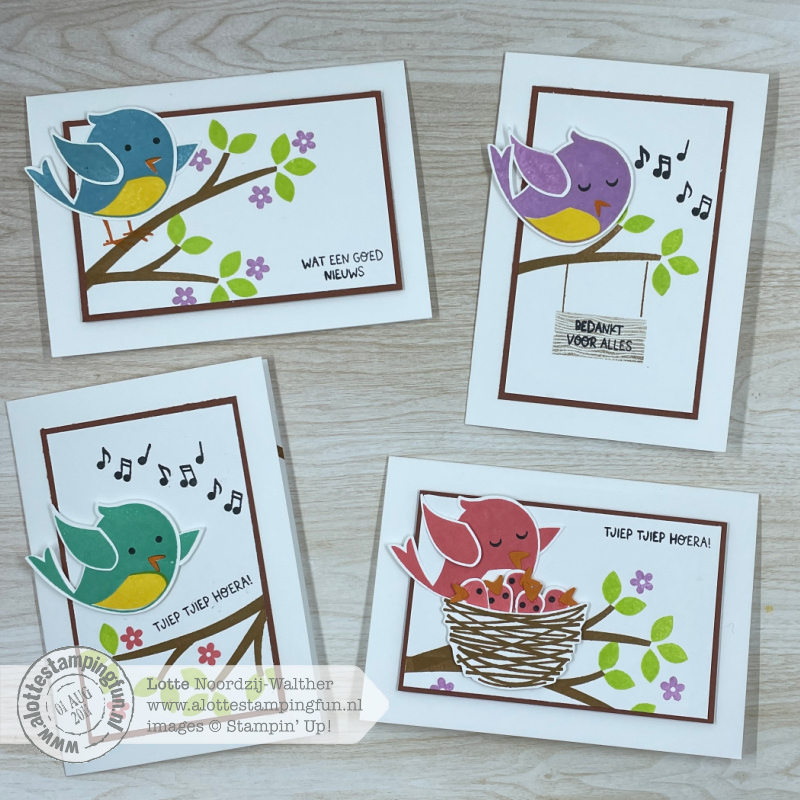 Tjiep tjiep tjiep
Hoe schattig zijn deze tuinfluitertjes toch! Ze zijn al een tijdje verkrijgbaar bij Stampin' Up!, maar hadden al een tijdje in de kast gestaan. Tijd dus om ze weer een keer tevoorschijn te halen en er een Facebook live mee te doen. Er zitten maar liefst 24 stempeltjes in waarmee je heel veel kanten op kunt en als je dan ook nog de bijpassende Songbird Builder pons hebt, dan maak je de leukste kaarten.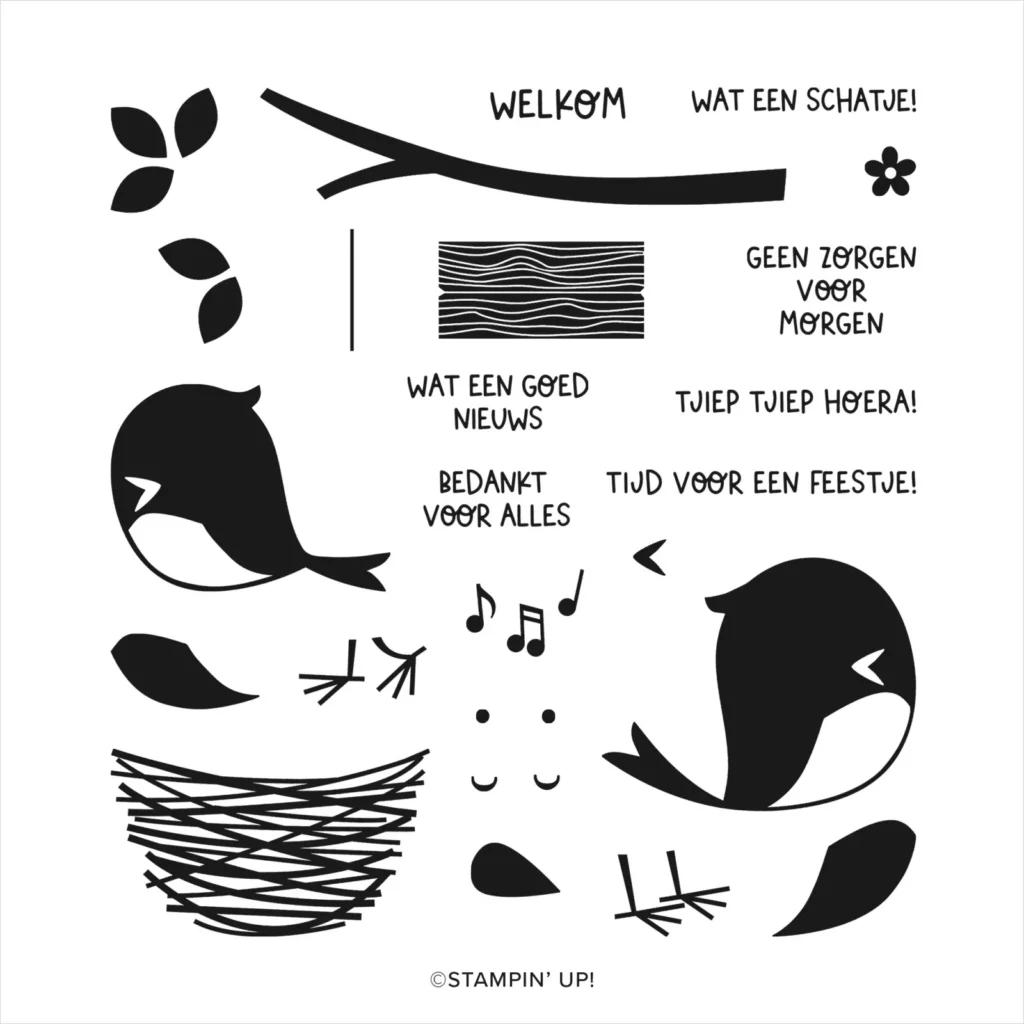 Afmetingen
Basiskaart is een Note Card & Envelop
Pecan Pie matje: 6,8 x 10,6 cm
Basic White matje: 6,4 x 10,2 cm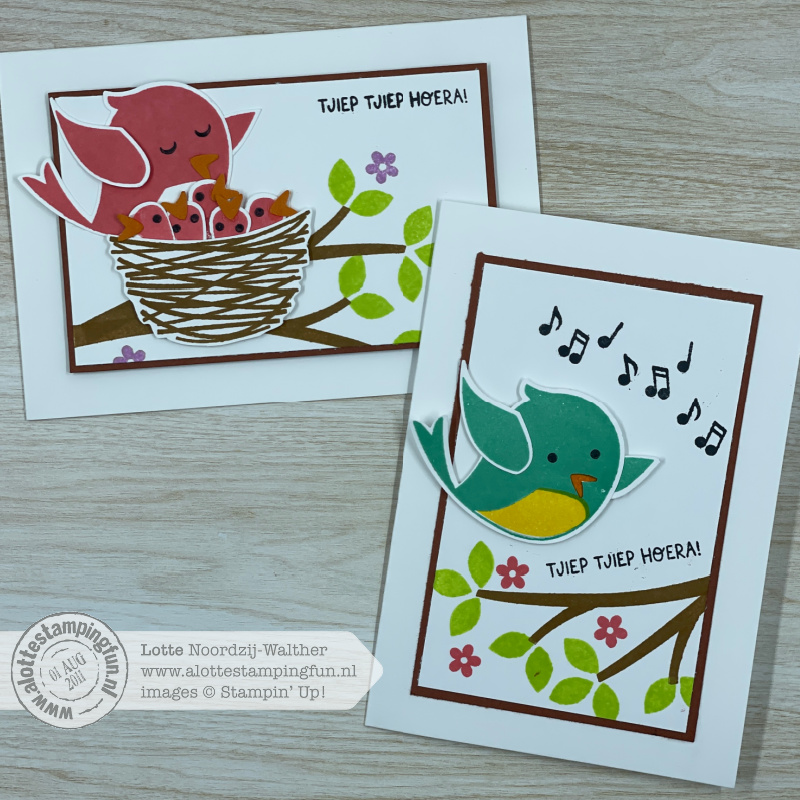 Werkwijze
Zoals gezegd heeft Lotte met deze set een Facebook live gedaan. De registratie hiervan kun je terugkijken op ons YouTube Kanaal door HIER of op onderstaande afbeelding te klikken.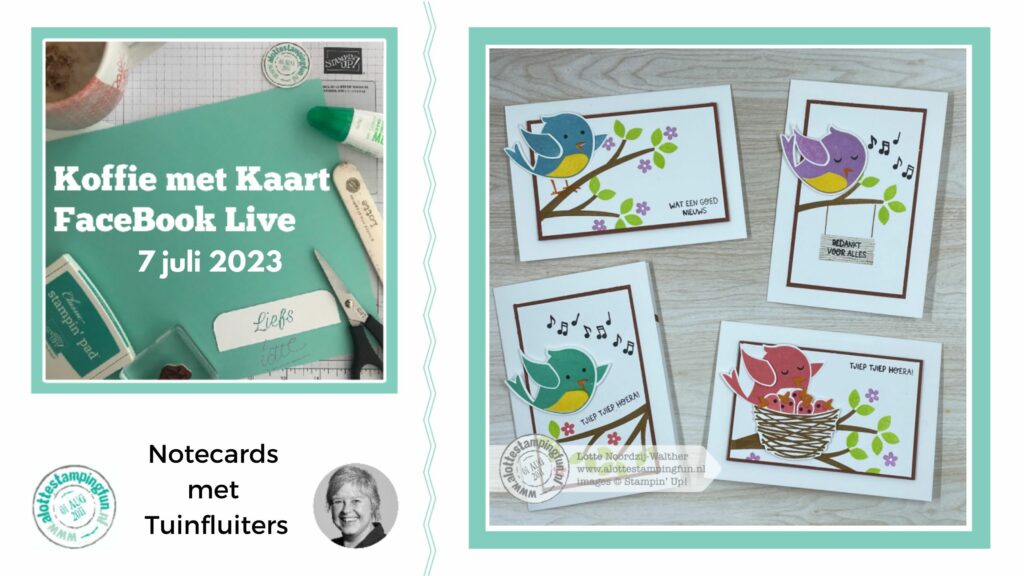 Iets bestellen?
Heb je iets nodig of heb je een product gezien dat je graag wilt hebben? Wij verzorgen graag je bestelling. Je kunt je bestelling emailen naar lotte@alottestampingfun.nl en wij zorgen ervoor dat het zo snel mogelijk bij je komt!
Lieve groetjes,

Dit zijn de producten die we voor dit project hebben gebruikt:
Product List

En deze producten gebruiken we altijd
Product List
| | | | | |
| --- | --- | --- | --- | --- |
| | | | | |
| | | | | |