Dear International Readers, Welcome to our Blog.
F or your own convenience please use the translate buttom on your right to select the language of your choice.
Thank you so much for stopping by!
Nieuwe kit: Love Treats
Er is weer een superleuke nieuwe kit verkrijgbaar. Met deze kit maak je maar liefst 20 schattige doosjes waar je van alles in kunt doen. In deze kit zit alles om deze leuke doosjes te maken:
20 doosje in de maat 3″ x 2″ x 15/16″ (7.6 x 5.08 x 2.3 cm)
verschillende stickers met hartjes
een stempelset met 10 photopolymeer stempels
een Basic Gray Ink Spot
en natuurlijk een stempelblok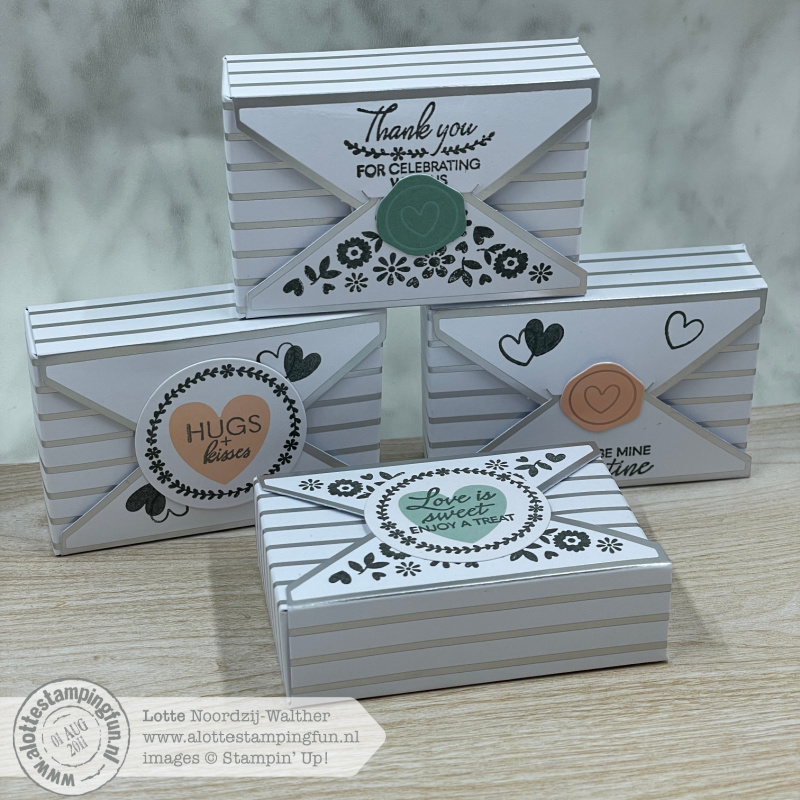 Doosjes klaar en nu?
En wat zo fijn is dat je na het maken van de doosjes nog materiaal over hebt en natuurlijk de stempelset, de ink spot en het blok kunt toevoegen aan je collectie om vaker te gebruiken. Laat je fantasie de vrije loop gaan en maak er wat leuks van, zoals Lotte ook deed tijdens de FaceBook Live van 22 december.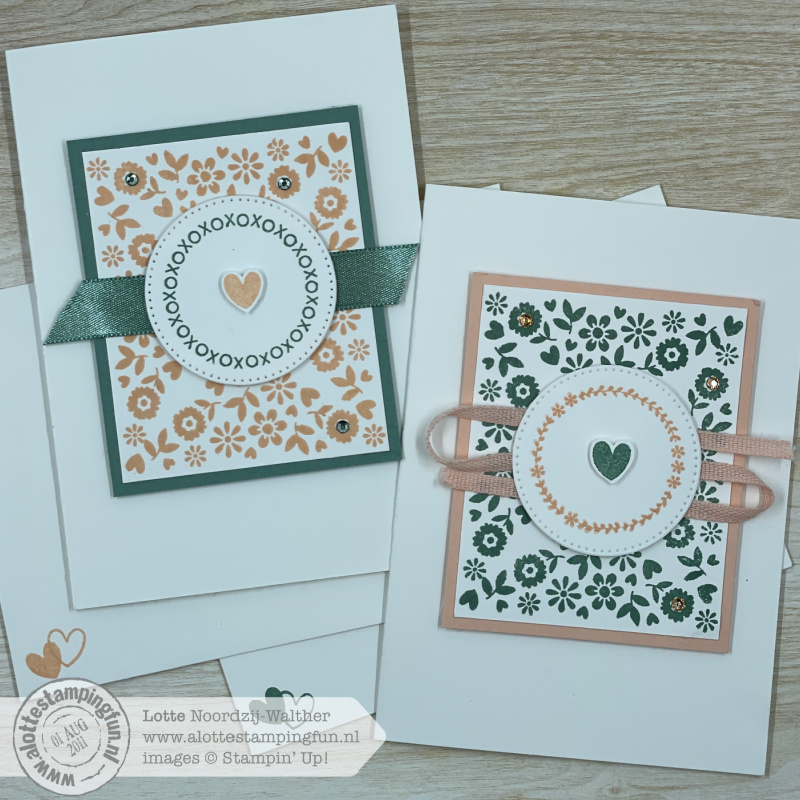 Ook mee aan de slag?
De Love Treats kit kost € 26,00 exclusief verzendkosten en is HIER online te bestellen of natuurlijk door een berichtje te sturen naar Lotte of Melinda.
Afmetingen
Basis kaart: Note Card
Gekleurd CS: 8 x 6,5 cm
Basic White: 7,5 x 6 cm

Werkwijze
De registratie van de FaceBook live bekijk je HIER of door op onderstaande afbeelding te klikken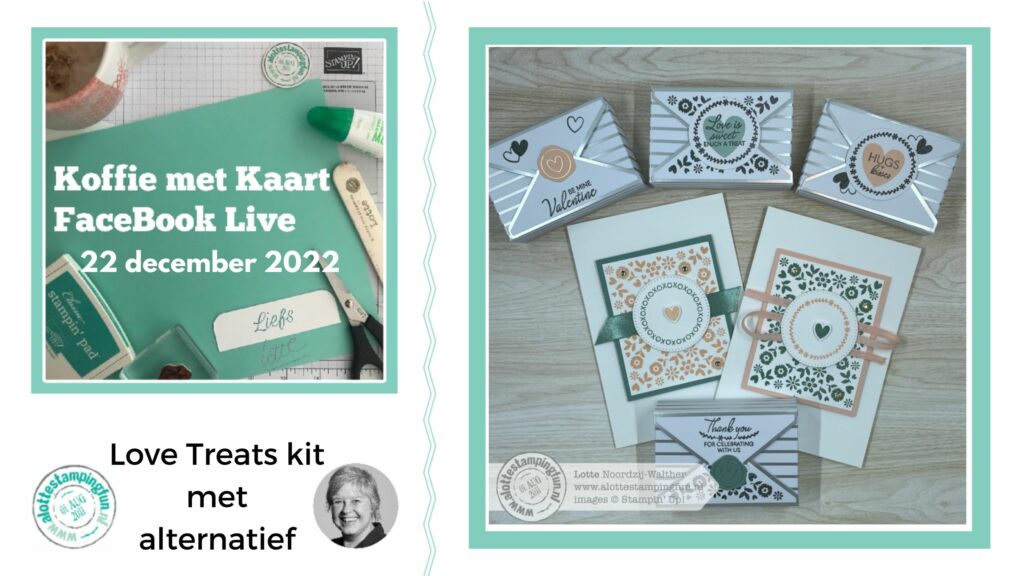 Iets bestellen?
Heb je iets nodig of heb je een product gezien dat je graag wilt hebben? Wij verzorgen graag je bestelling. Je kunt je bestelling emailen naar lotte@alottestampingfun.nl en wij zorgen ervoor dat het zo snel mogelijk bij je komt!
Dit zijn de producten die we voor dit project hebben gebruikt:
Product List
En deze producten gebruiken we altijd
Product List
| | | | | |
| --- | --- | --- | --- | --- |
| | | | | |
| | | | | |