Dear international readers.
Welcome to our blog, Please use the translate button up in the right hand corner to read this blog in your preferred language.
We kunnen er maar geen genoeg van krijgen! Wat is het Gilded Autumn design papier toch prachtig. In combinatie met de verschillende herfst bundels uit de mini catalogus augustus-december kun je de mooiste dingen maken. Voor de Facebook live van 3 september ging Lotte aan de slag met Stitched Leaves stansen.
Heb je de minicatalogus augustus-december nog niet in je bezit? Je kunt hem HIER online bekijken of vraag een papieren exemplaar aan via lotte@alottestampingfun.nl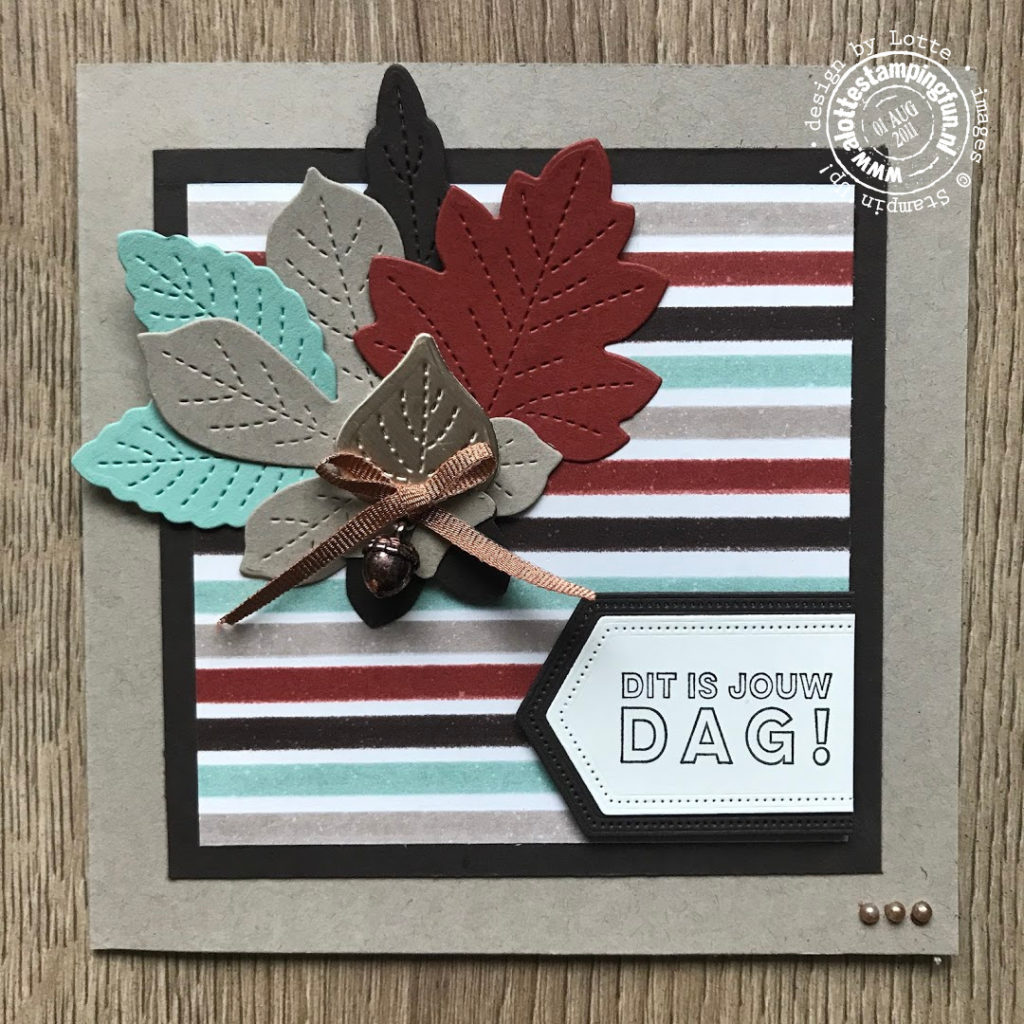 Lijkt het je leuk om zelf onder begeleiding van Lotte een 5-tal projecten te maken met de herfstproducten, geef je dan op voor Koffie met Kaart op Afstand Oktober. HIER lees je er alles over.
Basiskaart: 27 x 13,5 cm rillen op 13,5 cm
Early Espresso mat: 11 x 11 cm
Design papier: 10 x 10 cm
Very Vanilla binnenzijde: 10,5 x 10,5 cm
In onderstaande registratie van de Facebook Live van donderdag 3 september laat Lotte zien hoe je deze kaart maakt.
Heb je iets nodig of heb je een product gezien dat je graag wilt hebben? Wij verzorgen graag je bestelling. Je kunt je bestelling emailen naar lotte@alottestampingfun.nl en wij zorgen ervoor dat het zo snel mogelijk bij je komt!
Lieve groetjes,
Dit zijn de producten die we voor dit project hebben gebruikt:
Product List

En deze producten gebruiken we altijd
Product List
| | | | | |
| --- | --- | --- | --- | --- |
| | | | | |
| | | | | |